What Kinds of Flooring Are Needed at a Fitness Center?
By Kyle Schurman Created: July, 2022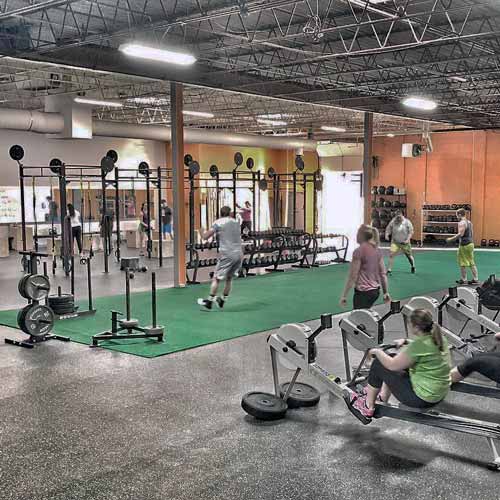 Using the right fitness center flooring is an important aspect to consider when opening a commercial facility or creating an exercise space at a city health club, at a small hotel fitness room, or at a university student workout center.
Having the right floors gives athletes a safe space to handle any kind of workout, while providing a sharp and inviting design for the facility, attracting customers.
Some of the best options for fitness center flooring include:
Rubber
EVA foam mats
Waterproof vinyl
Artificial turf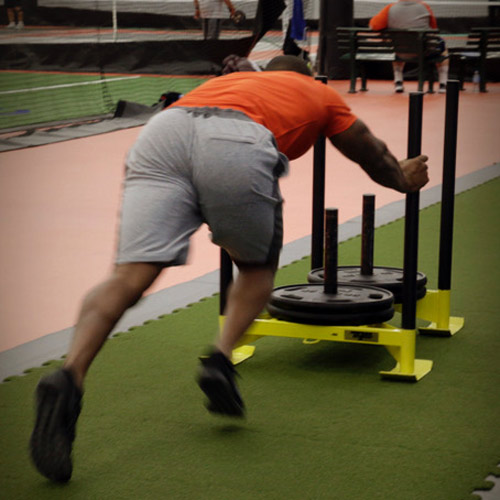 Some facilities may install one type of floor throughout the building, while others may mix and match these floors. Here are some of the most common use cases for these popular types of fitness center flooring products.
What Gymnasium Floors Have the Most Durability?
Rubber fitness floors are a highly popular choice among fitness centers that have an extremely busy schedule. Rubber can handle high traffic without showing wear and tear, which makes it a good selection in a 24/7 fitness center. It also has a little bit of impact absorption, which is nice for tough aerobics or agility workouts.
For an athletic facility that makes use of exercise equipment and machinery, such as for a spin class, for rowing machines, or for weightlifting equipment, rubber is a smart choice to protect the subfloor. Rubber keeps the workout machines from sliding around, as the floor provides a high level of grip.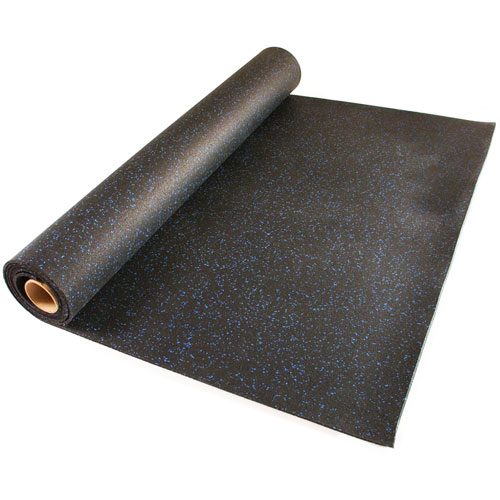 Another advantage of a product like the Geneva Rubber Flooring Floor is to provide the grip athletes need from their shoes for their workouts. For Pilates, where athletes must make quick movements, rubber's grippiness delivers the sure footing required. Slippery floors in this type of workout situation can result in injuries, which makes the installation of rubber flooring a smart choice to protect the facility's liability.
For a workout center that must share a building with other tenants, rubber is a noise absorbing type of fitness center flooring. Rather than having loud fitness equipment banging against a hard cement floor and creating echoes throughout the entire building, rubber absorbs and cuts down on extra noise.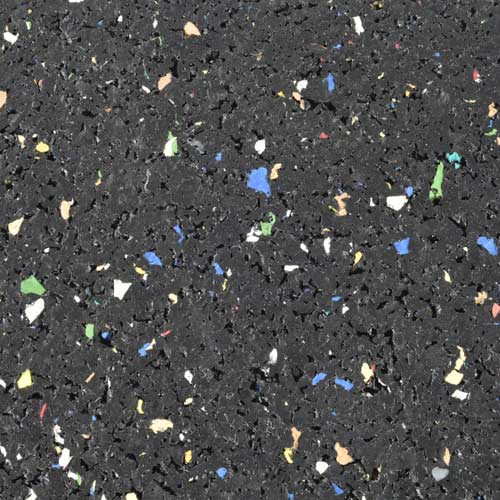 Rubber fitness center flooring that ships in a roll format is a smart economic choice for covering a huge space for a group fitness room. The Regrind Confetti Rubber Flooring Roll works well for this layout, as the color flecks in the black rubber base color provide a high quality look for the facility.
A final advantage of rubber workout floors is the ease with which the facility owner can clean them, keeping the area safer for everyone.
What Athletic Floors Have the Most Cushion?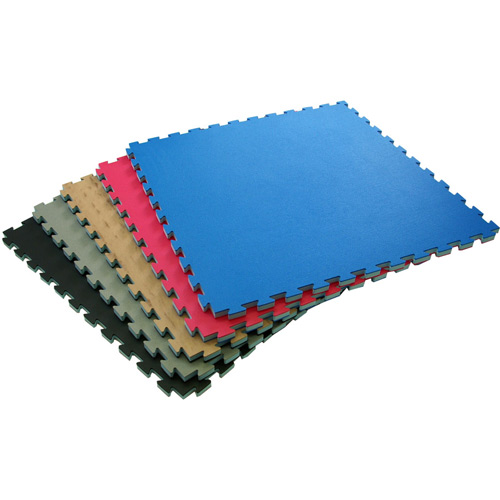 Fitness centers that will host yoga and similar types of ground based workouts will want to consider EVA foam tiles. Having a product like the 1-inch Martial Arts Premium Karate Mat in place creates a soft space for yoga workouts. These mats also work for martial arts featuring frequent ground work and pivoting.
Because these mats are waterproof, they're easy to clean, which makes them ideal to use as hot yoga, goat yoga, and aerobic workout floor.
These tiles are easy to install, as they use interlocking edges that resemble a jigsaw puzzle. Installers do not need any adhesive to install these floors. Additionally, the installer can lay these tiles out in very little time for a special event class before disassembling them afterward in several minutes, rather than requiring hours to swap out the floor.
What Athletic Flooring Looks Like Wood?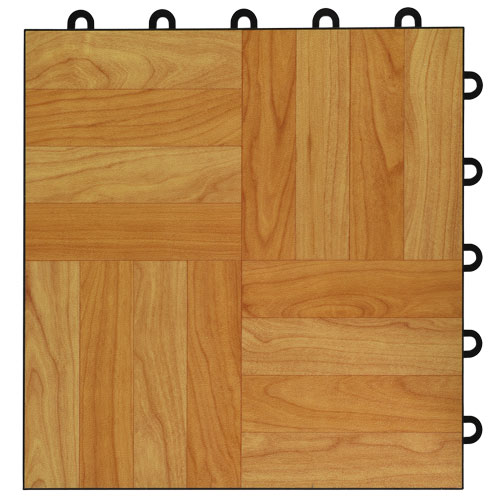 For an inviting type of flooring that draws clients into the facility, a floor that looks like wood is a great choice, such as theMax Tile Raised Floor Tile. This flooring is available in six rich faux wood colors, delivering the ideal design element for a facility.
The Max Floor has a faux wood grain top layer printed on durable vinyl over a plastic base. The base has a hidden interlocking edge that simplifies installation.
This is a highly versatile type of athletic flooring, as it can serve aerobics classes, yoga classes, Jazzercise, Pilates, and dance fitness workouts. The also make for a great basketball or volleyball court surface. With the vinyl top layer, it can withstand a busy, 24-hour fitness facility that sees significant foot traffic.
For a bit of cushioning and noise reduction, consider adding a thin rubber layer underneath the tiles.
What Athletic Flooring Works for Workouts for Ball Sports?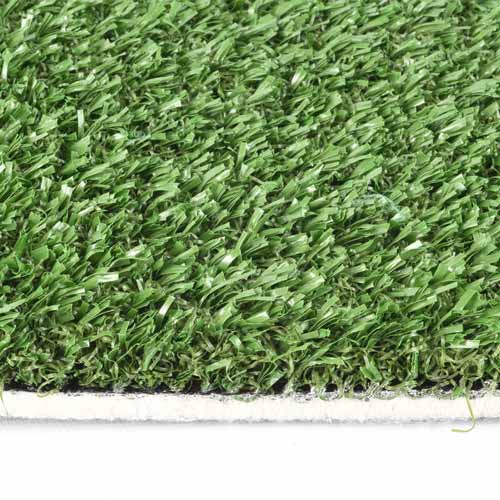 For a fitness center that makes use of sprinting workouts, sled workouts, or other types of workouts that athletes in ball sports - such as football, soccer, baseball or softball - may use, an artificial turf product, such as the V Max Artificial Grass Roll, is an ideal selection.
Fitness centers can cover a large space quickly with this 12-foot wide roll of fitness center flooring. It has a 3/4-inch pile height in the nylon and polyethylene green yarns that resemble real grass. The back side has a 5 mm padded foam layer to provide just the right level of cushioning.
Centers that specialize in one-on-one training sessions for athletes, can make use of an athletic turf roll for excellent results.