Puzzle Floor Mat - Play Matting Squares
By Paige Cerulli Created: July, 2017 - Modified: February, 2023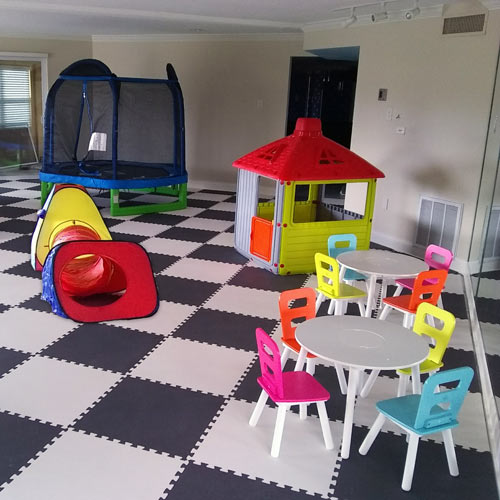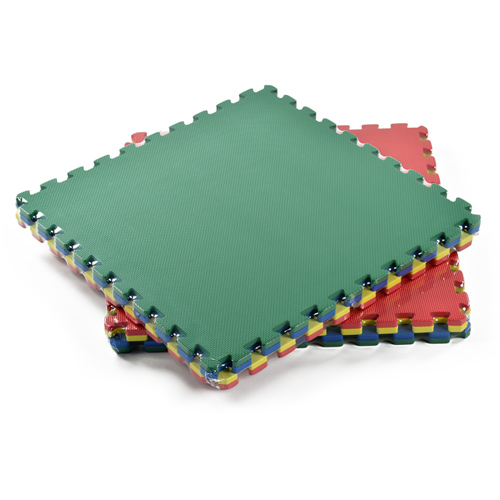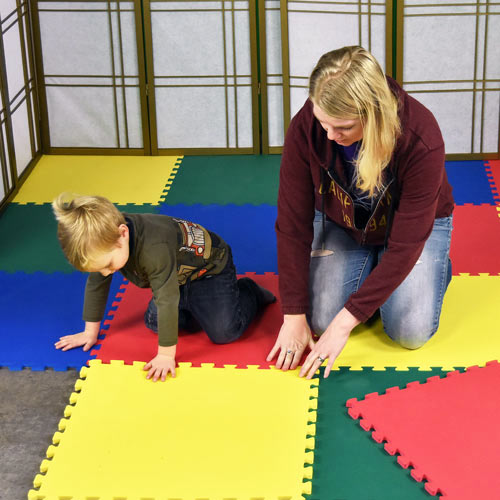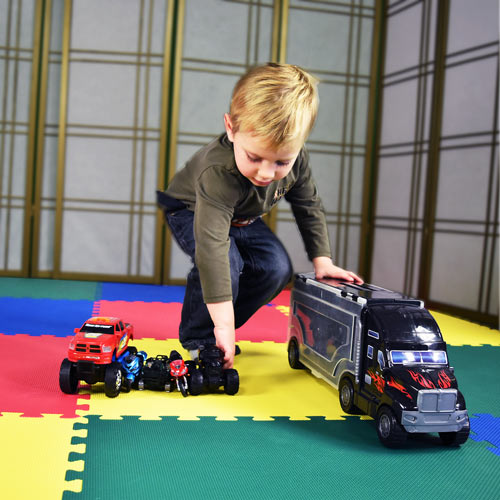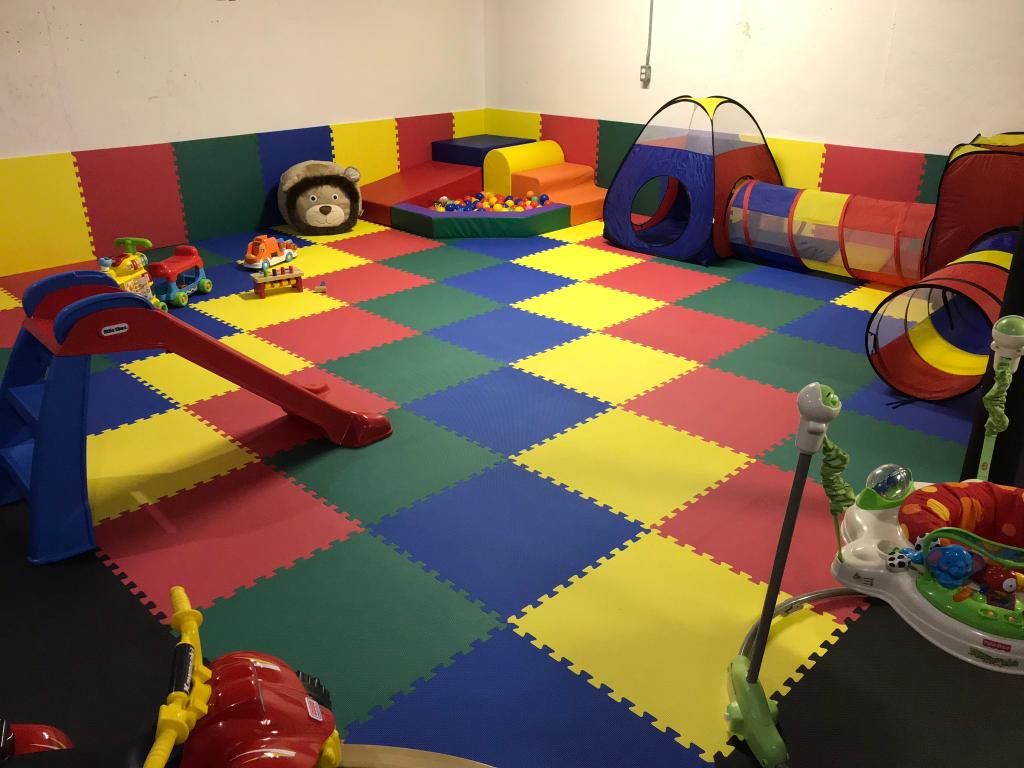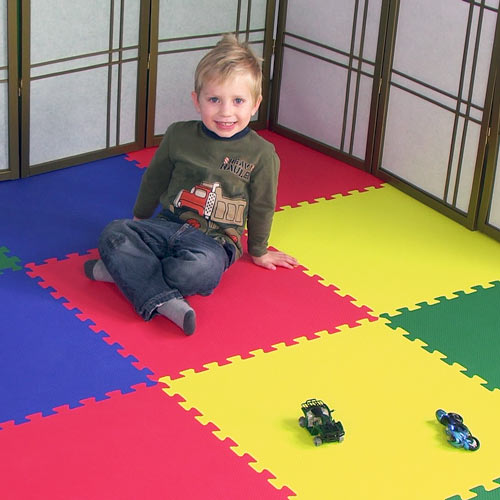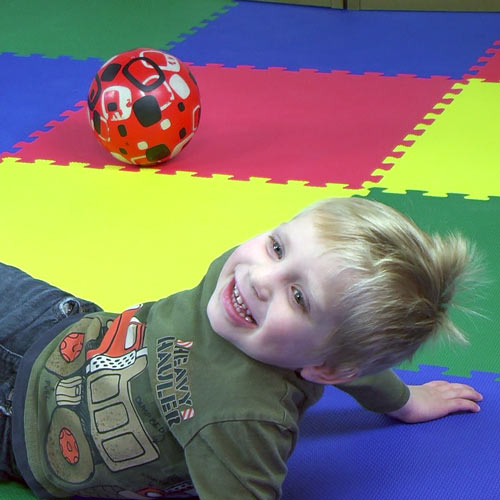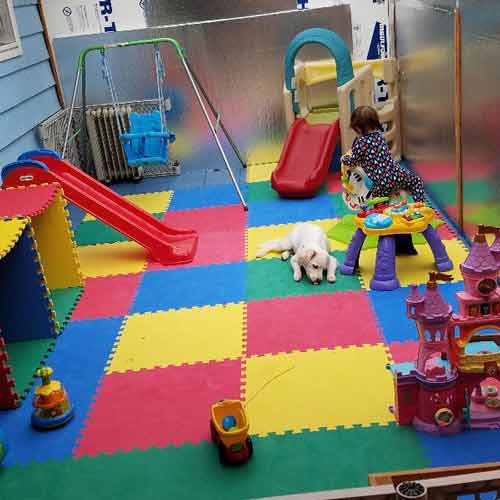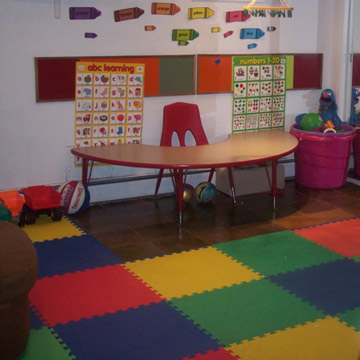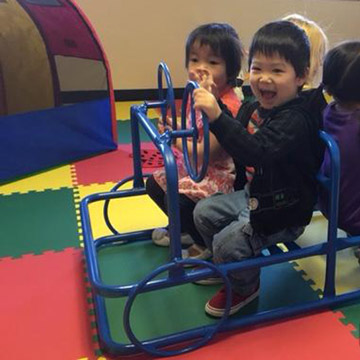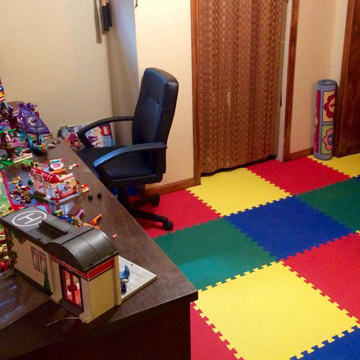 Greatmats Foam Kids and Gym Mats Premium are 5/8 inch thick interlocking floor puzzle mats make a bright, colorful floor that's suitable for kids'
bedrooms
, playrooms, basements, daycares,
preschools
, and other settings. The high-density EVA foam is scuff resistant, making it durable enough to last for years. At the same time, it creates a soft and forgiving surface that can help to keep kids safe as they play, tumble, and crawl.
The foam floor puzzle mats feature a thatch-textured surface. They are both lead and latex free, making them safe options for kids' play areas. These tiles are waterproof and easy to clean, so they're suitable for use in basements and other areas where they might be exposed to moisture. If spills occur, they're no big deal – just wipe them up.
Each tile is perfect for making fun designs and patterns. This flooring is also highly affordable. Because the tiles are designed for an easy DIY installation, you'll save on installation costs, too.
The tiles' interlocking design makes it easy to create a solid surface. Each tile weighs just one pound, so a single person can carry them into a home,
install them
, and then remove them again if needed. These tiles can be pulled up and stored away when not in use, preserving their lifespan and letting a single area in your home or business serve multiple purposes.
Foam puzzle squares make a great choice for basements and other floors that are cold and hard. They offer some thermal protection, creating a surface that's warmer and more comfortable for kids and adults.
While these tiles are highly durable, they aren't rated for commercial use in areas that see high amounts of traffic. They can also be punctured by
high heels
.
Installing Your Foam Puzzle Floor Mat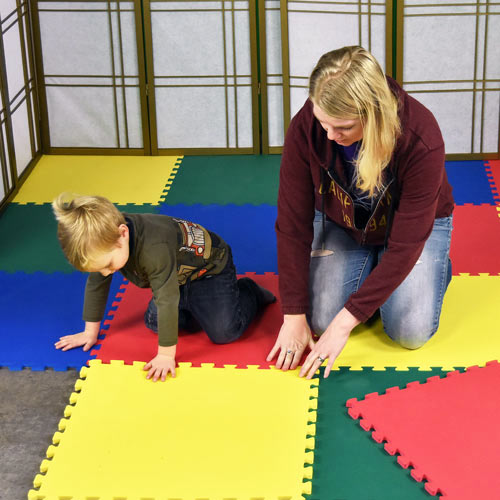 You can install a puzzle floor mat over any hard, flat surface, and these mats require no adhesive. They're lightweight and conveniently sized, so one person can easily perform the entire installation. The tiles measure 2x2 feet, which means you can quickly cover larger areas. Their precisely cut seams create a tight connection, so the tiles won't pull apart when they're in use.
Start your installation in one corner, then work your way out. Align the interlocking edges of the two mats, then press down to create a secure connection.
These mats can expand with changes in heat and humidity, so always leave at least a ¼-inch gap between the mats and the wall to allow for expansion. Without this gap, you might see the mats start to arch up at their seams as they push up against the walls.
If you need to cut the mats, you can do so with a straight edge and a sharp utility knife. Make multiple scores in the mat and gradually work your way through the surface for the best results. You can even cut the mats to fit around obstacles like furniture and support poles.
Once the mats are installed, you can remove them again if needed. If one mat becomes worn, you can remove and replace that single mat, rather than having to replace the entire floor.
Are foam puzzle mats safe?
EVA foam puzzle floor mats create a soft surface that can help to protect children against injuries. EVA mats are generally considered to be safe due to low or undetectable levels of formamide. Most formamide evaporates during the manufacturing process, and any leftover formamide outgasses over time. This means you can confidently use foam squares in your home, daycare, and school.
How do you store puzzle floor mats?
Measuring 2x2 feet, foam puzzle floor mats are easy to store. When you're no longer using them, you can separate the mats and stack them to store them in many different areas.
Consider stacking them in a closet, storing them behind a door, or stacking them on appropriately sized shelving or workbenches. These mats install quickly and easily, so you can reinstall them again when you're ready. They are also easy to transport to take them with you to multiple locations as they are small enough to stack in the trunk of a car or back of an SUV.
How do you clean a floor puzzle mat?
These foam mats are easy to clean and require minimal maintenance. To start, use a vacuum to remove any dry debris, but be sure to test the vacuum on an inconspicuous area to ensure it doesn't damage the tiles.
You can damp mop these mats with hot water and a basic household soap while they're installed to clean the surface. For a more thorough cleaning, you can uninstall the mats and hose them down, or scrub them in a sink. These mats are not machine washable, and steam cleaning could cause them to expand.