Is Vinyl Flooring Waterproof?
By Lisa Hobbie Created: March, 2021 - Modified: March, 2021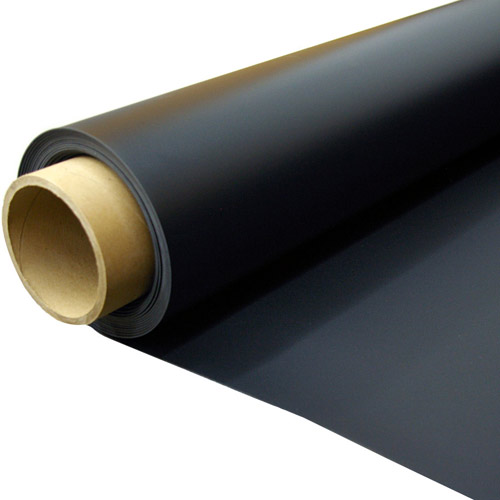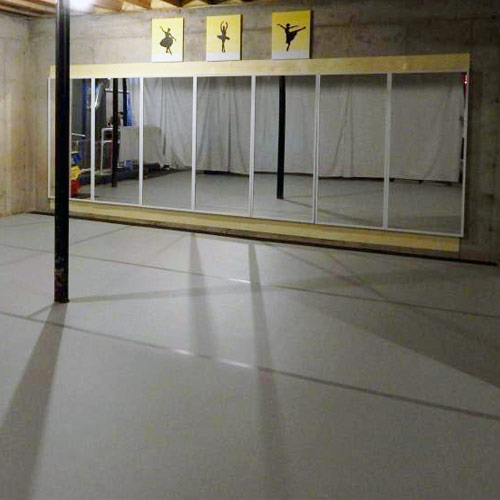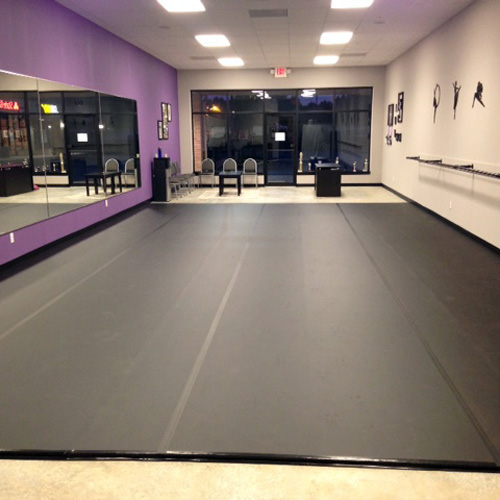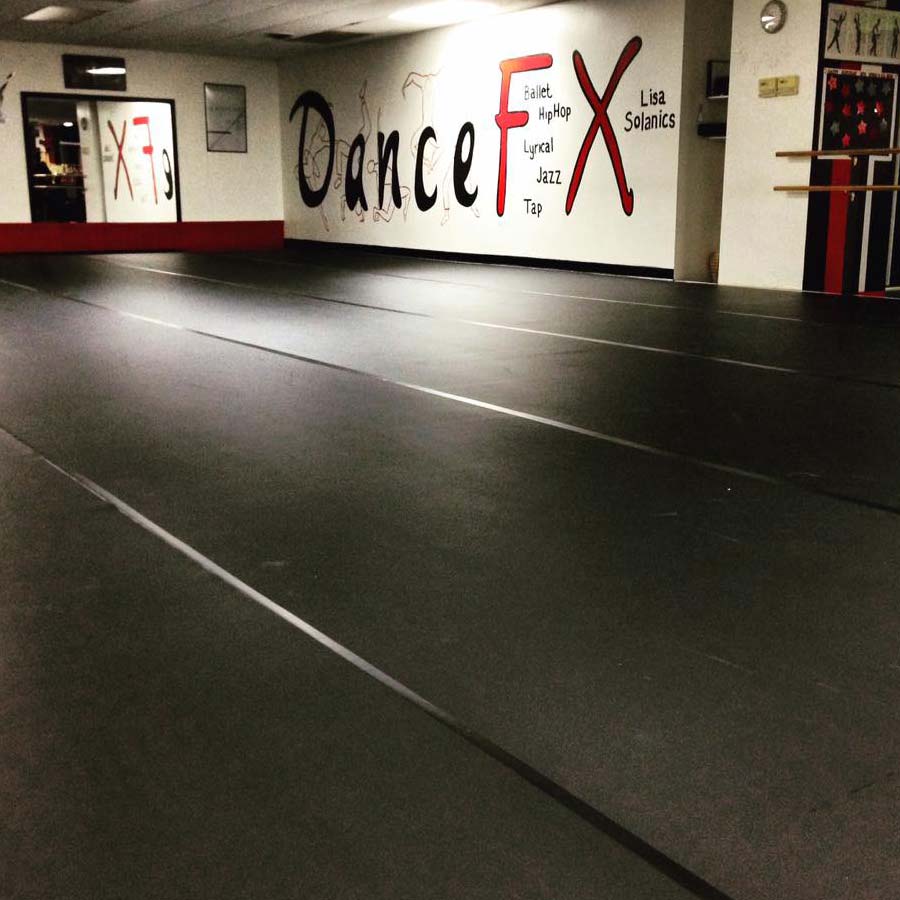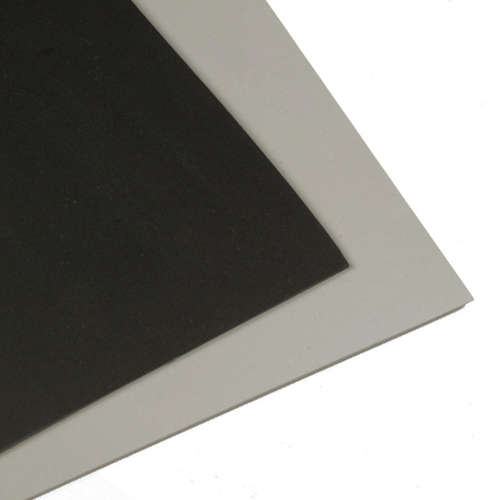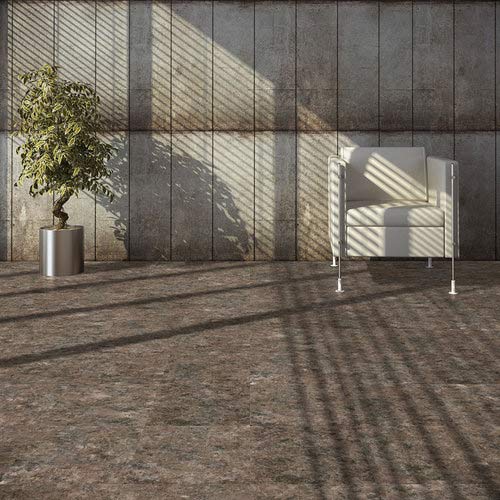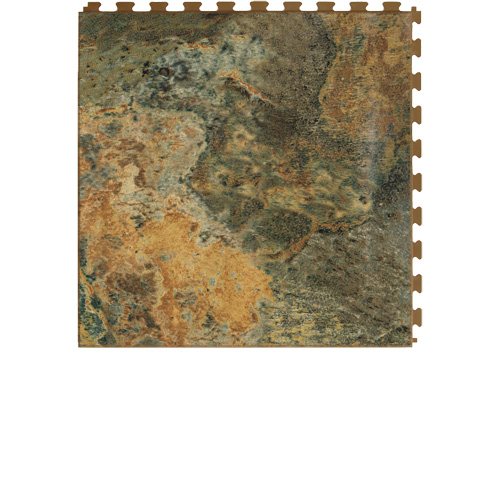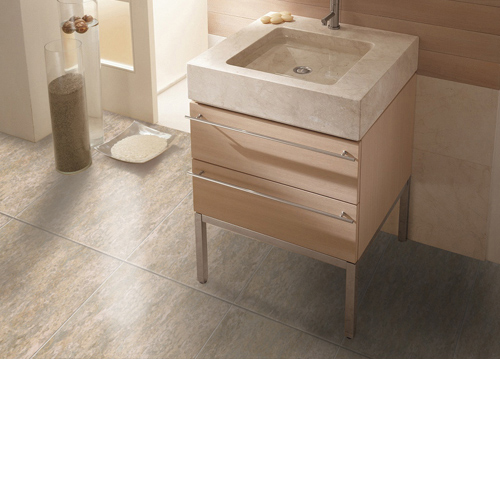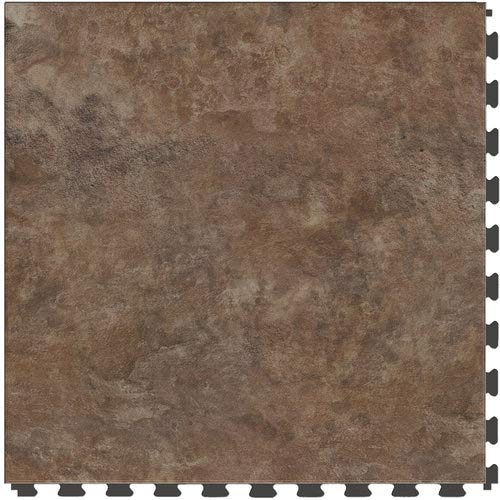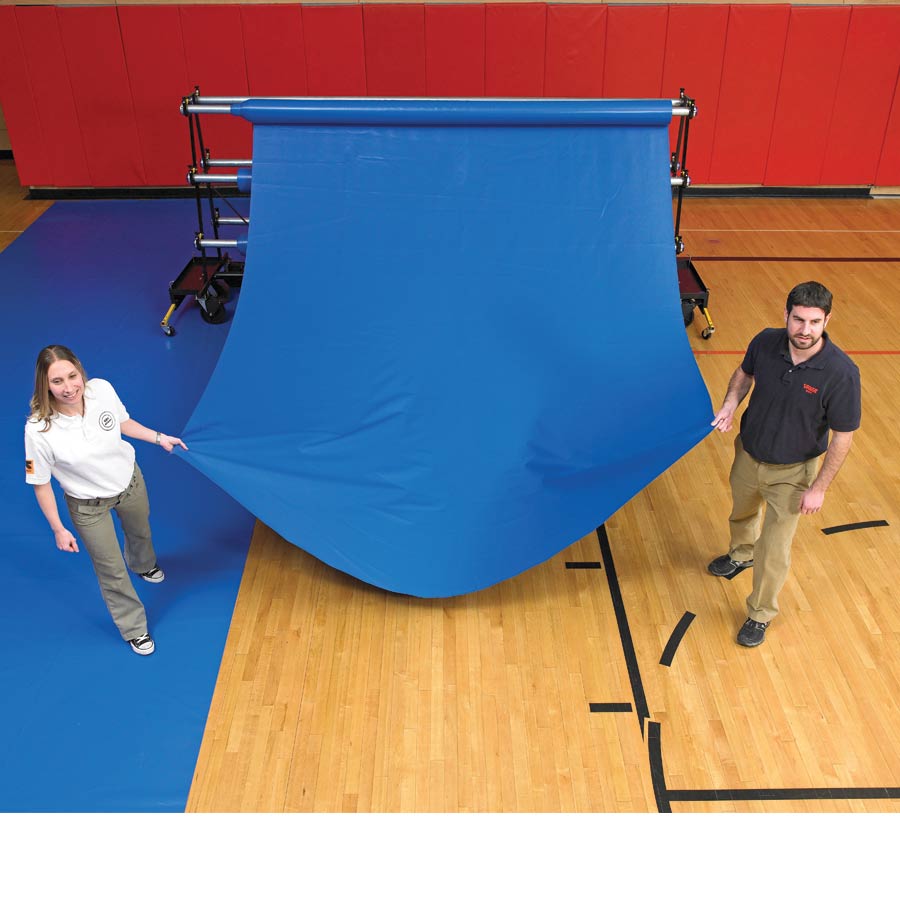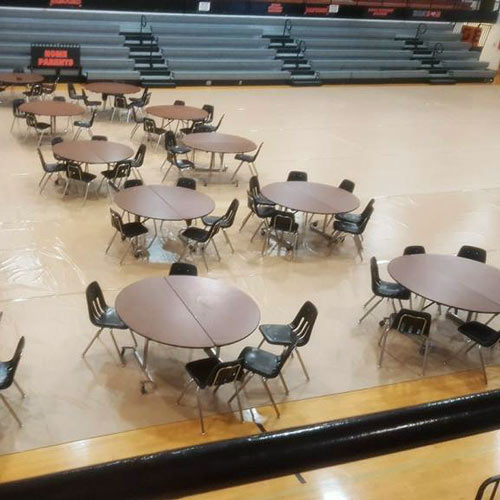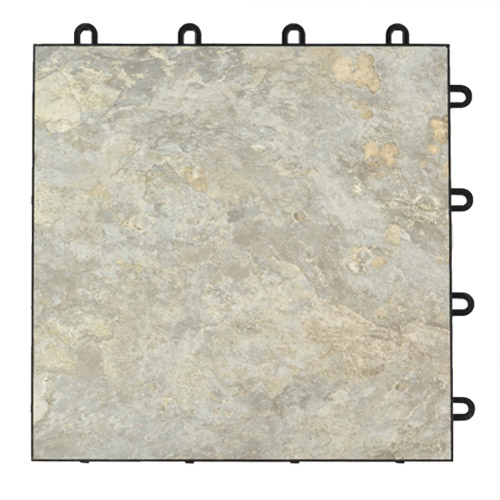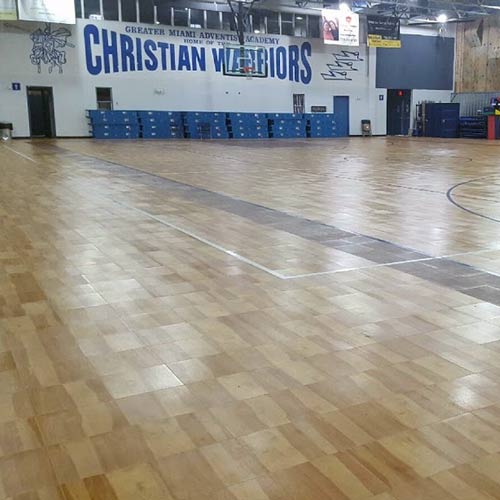 Vinyl flooring is one of the most widely used solutions for home and commercial applications. It boasts numerous benefits, making it suitable for areas with high foot traffic, heavy furniture, and more. Not only is it water resistant, but it is also waterproof. This makes it a great option for entryways, bathrooms, basements, kitchens, and more. It's one of the most versatile flooring solutions available, and Greatmats offers many
waterproof vinyl flooring
options, with the following six being among the best and most popular:
These products are the best in their class, with a perfect option for virtually any setting. Let's take a closer look at each of their benefits, features, and suitable applications.
Waterproof Vinyl Flooring for Gymnasiums
Pro Gym Floor Tile offers the look and feel of a basketball or other indoor sport court with an attractive and durable surface that is scuff and stain resistant. Of course, it is non-absorbent, so spilled water, sweat, and other liquids will not damage it. It's a product that can be temporary or permanent, and offers a simple, snap together design. The tiles are line paintable with a durable wear layer that is 20 mil, 0.5mm thick. With its commercial quality vinyl surface, this floor truly presents the look of a maple hardwood basketball court. It is suitable for gym courts, basketball gyms, church gymnasiums, schools, and more.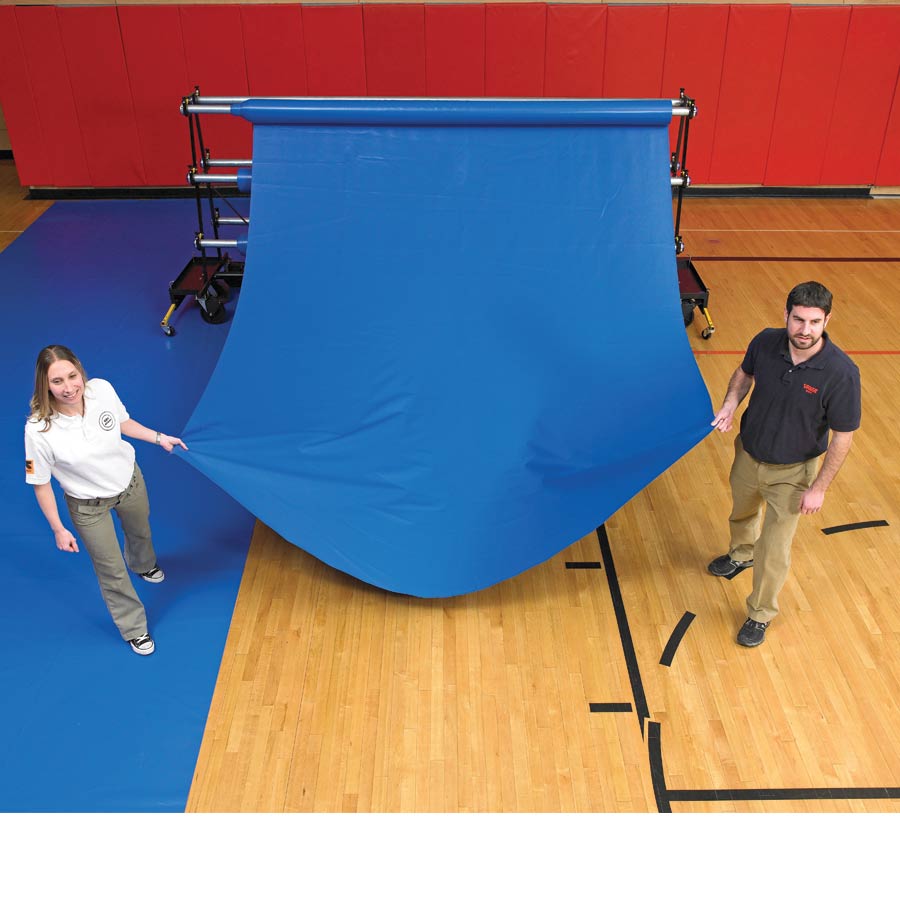 Perhaps, you want to protect a traditional gymnasium floor from street shoes, moisture, and other things during concerts or special events. If so, the Vinyl Gym Floor Cover is a great solution. Available in different weights, sizes, and thicknesses, these covers are easy to handle, durable, fire retardant, waterproof, rot and mildew resistant, antifungal, antibacterial, and exceed ADA and OSHA requirements for non-slip surfaces. They also feature strong seams, lay smooth and flat, and are available in many attractive colors. They are designed specifically to protect an existing hardwood subfloor.
Waterproof Rosco Flooring for Dance & TV Studios
A Rosco Adagio Marley Roll is a popular flooring solution for a home or professional studio. These floors are used on the stage, in the studio, and everywhere in between, and they are made of long-lasting vinyl material that is durable and non-absorbent. It is used for all forms of dance, like tap, ballet, jazz, and modern, and it is slip resistant. It's also very easy to roll out and place with tape for a DIY installation.
Rosco Tile TV Studio Flooring is great for TV Studio Flooring or in a room or space used for Zoom meetings, YouTube videos, TikTok clips, and more. It is made from very durable vinyl and can be used for permanent or temporary installations. The tile can be glued or taped down, and once in place, offers a strong floor designed to withstand heavy rolling equipment, furniture, and foot traffic. It boasts commercial quality and professional design.
Versatile Waterproof Vinyl Flooring for Home or Commercial Settings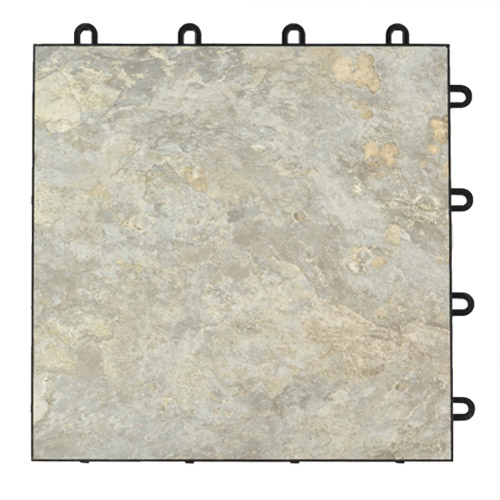 TileFlex Floor Tile is a modular flooring product that presents the look of an authentic wood floor, but it's actually an affordable and waterproof vinyl floor that will never need to be resurfaced or refinished. It has a raised design to allow air and water flow beneath it - preventing mold, mildew, and rot. It offers an adhesive-free installation process, and it requires very little maintenance. Available in numerous colors and designer finishes, this is a solution that will look and perform well in permanent or temporary settings like basements, kitchens, and bathrooms, but can also be used in dance studios, churches, workout rooms, and more.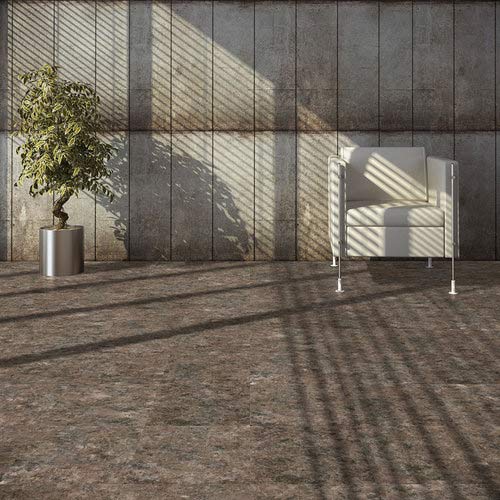 HomeStyle Stone Series Tile is a product that offers beauty, sophistication, comfort, water resistance, and durability with its vinyl top surface texture. It has a hidden, interlocking design that presents the appearance of an authentic stone floor. It is an extremely comfortable floor that is easy to uplift and install again, so it works for temporary or permanent applications. It comes in many different color styles and patterns, and it can even be installed over old, uneven, or contaminated subfloors. It can be used in many settings, including basements, offices, entryways, and trade shows.
Greatmats - For The Best Selection Of Waterproof Vinyl Flooring Products
When it comes to waterproof vinyl flooring products, Greatmats offers the best selection. The products highlighted here provide a very small sampling of what is available, with numerous other luxury vinyl plank, vinyl laminate, and vinyl tile options to explore. From glue down products to those that snap and click together, to others that can be taped down. There are low cost and high quality options to suit any need or preference. Simply reach out to the team at Greatmats who will work closely with you to determine the best flooring solution for your project or space. Regardless of the product you choose, you can be confident in your purchase when it comes from Greatmats.