Is Vinyl Flooring Good For Garages?
By Lisa Hobbie Created: August, 2021 - Modified: August, 2023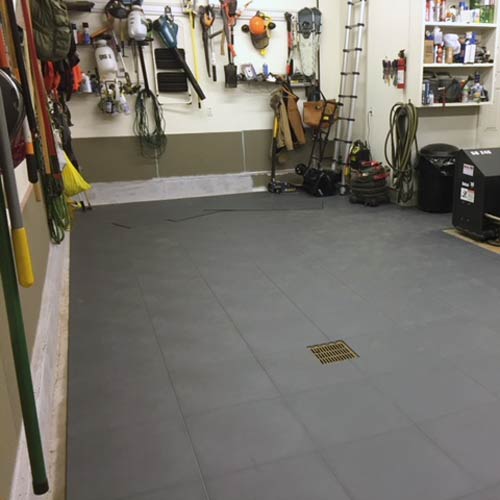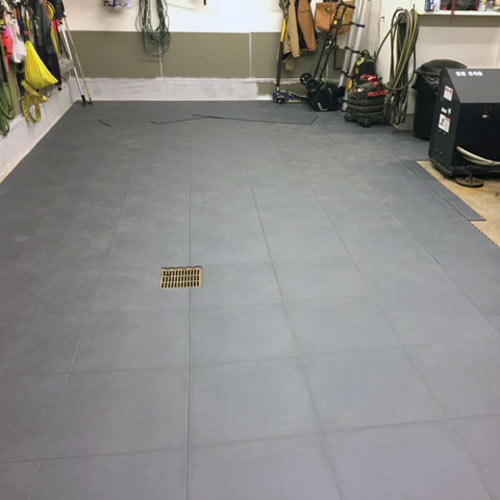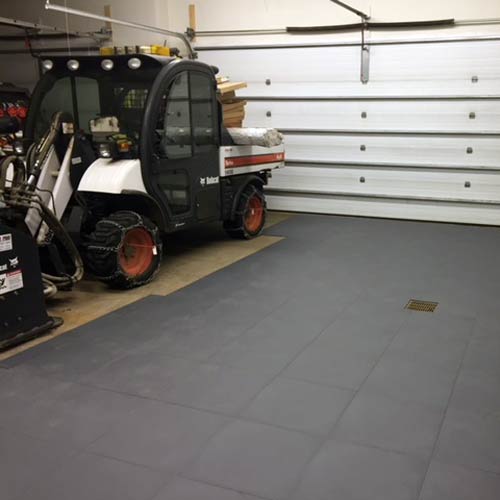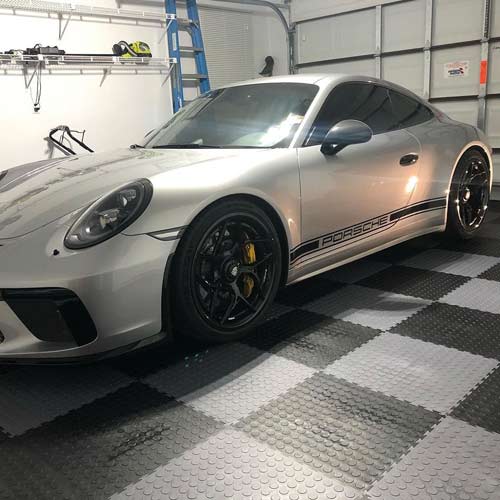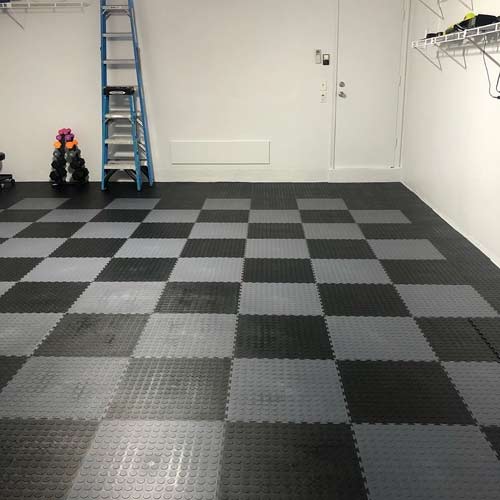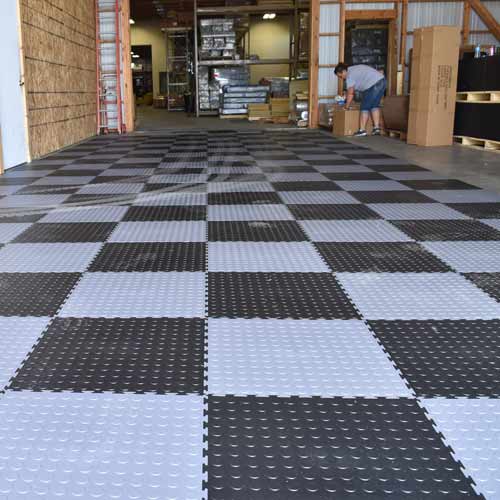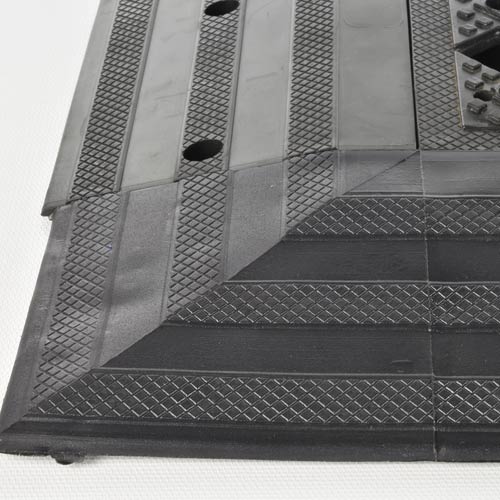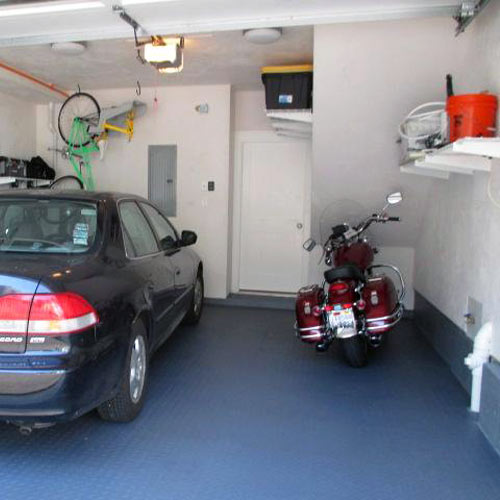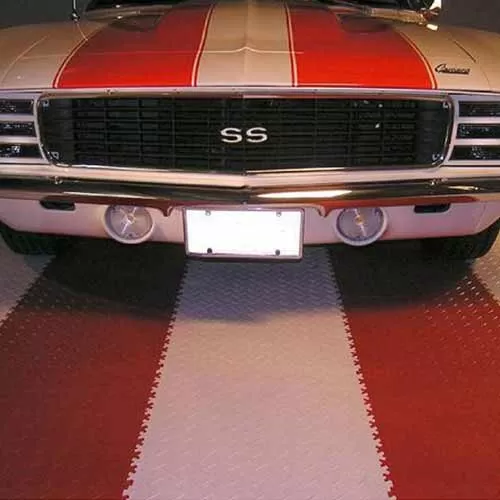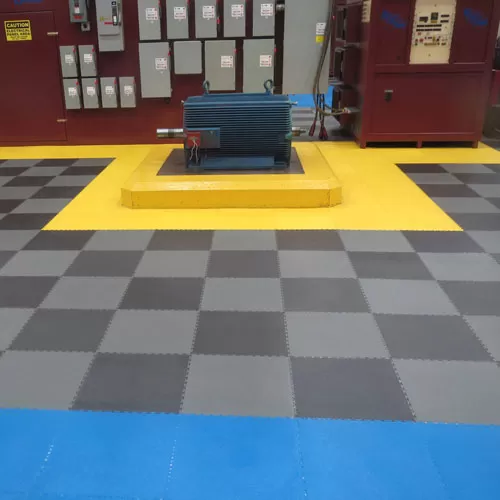 Greatmats has numerous top-notch Poly "vinyl" Chloride (PVC) flooring solutions that are designed to look great and perform really well in a garage setting.
Whether you purchase tile, a vinyl roll, plank flooring, or sheet vinyl, using vinyl garage flooring provides versatility and durability, with those made of PVC being the best. They provide a great covering for a garage that is resistant to most automotive fluids and oftentimes offer some fatigue relief and protection to the floor below.
Vinyl Flooring Products Among the Best for Garages:
These Polyvinyl Chloride products offer versatility and durability, and most can be installed over an existing floor - without needing to peel the old one up or put a mat or rug over it. They are all affordable, attractive, and high-performing.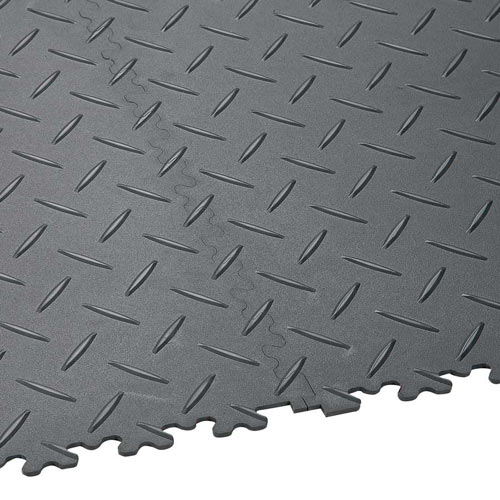 SupraTile 4.5 mm Diamond Pattern is a Polyvinyl garage flooring product that is oil and chemical resistant, as well as resistant to the growth of mold and mildew. Not only is it a suitable garage flooring option, but it also works well in industrial settings, basements, and warehouses.
This tile offers a DIY option that's simple to install, and once laid, it delivers resistance to impact, moisture, and abrasion. It's a product that can be installed over old, uneven, or contaminated subfloors, and it offers warmth and comfort.
This PVC product delivers superior sound absorption and comes in many colors with numerous topcoat options available.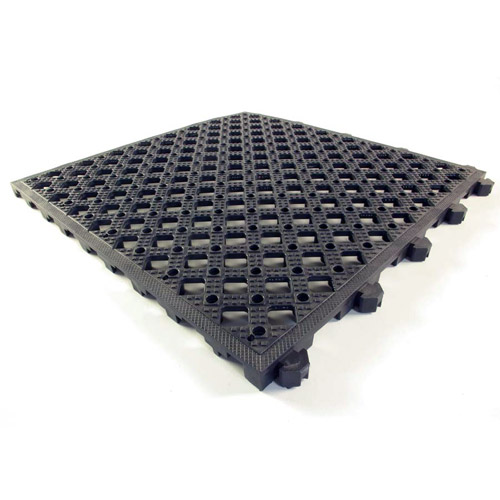 Safety Matta Perforated Black is another popular garage floor product made of recycled Polyvinyl Chloride plastic. It's a 1-inch thick vinyl garage flooring product that is black in color and offers excellent ergonomic and anti-fatigue qualities.
This vinyl garage flooring features a locking lug connection system and raised design, and it offers effective drainage. It also has a non-slip diamond shield tread design and optional border edging available, providing a super safe garage surface. It also has a Shore A 67-80 hardness, so when it's covering a concrete or other surfaced garage floor, it will deliver a footing that's rough and tough.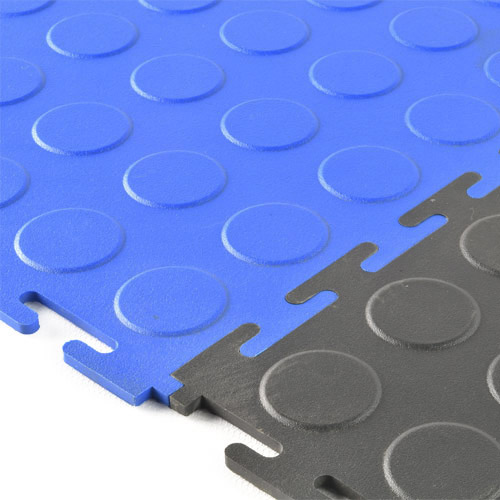 Coin Top Home Floor Tile is an example of vinyl garage flooring that can be installed over virtually any surface, offering a DIY project that can be completed in no time.
These tiles are just snapped together at the edges using the interlocking design. Once installed, you'll enjoy a garage floor that is resistant to oils, gas, and chemicals and not impacted by heat, cold, or humidity. It's also popular for garage gym flooring.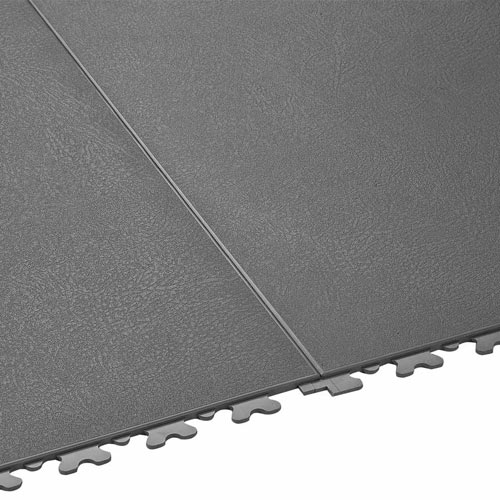 Black or Gray SupraTile is made from PVC but has a unique look with its leather textured surface. This product is easy to install and offers amazing protection against water damage.
This flooring also resists chemicals, oils, mold, mildew, impact, and abrasion. It is a strong, heavy-duty tile that can withstand just about anything you'll throw at it - including up to 20,000 pounds.
This tile also delivers amazing sound absorption and can be installed over any existing garage surface.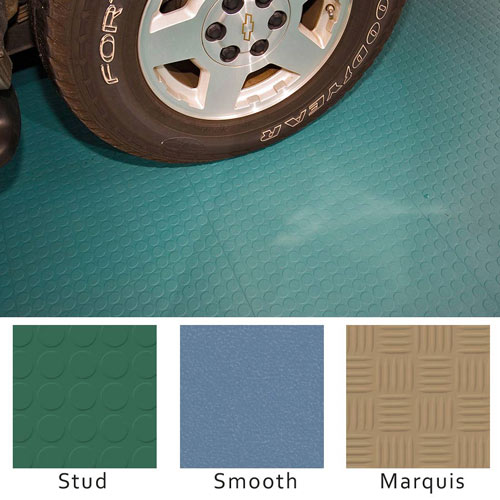 Tuff Seal Floor Tile is a Polyvinyl garage flooring solution that comes in 15 colors and three different surface textures.
These tiles present a virtually seamless finish once laid. Their hidden connecting and sealing method offers a tight-fitting floor with seams that are essentially invisible. This allows you to cover an entire surface, transforming boring garage floors with very little effort.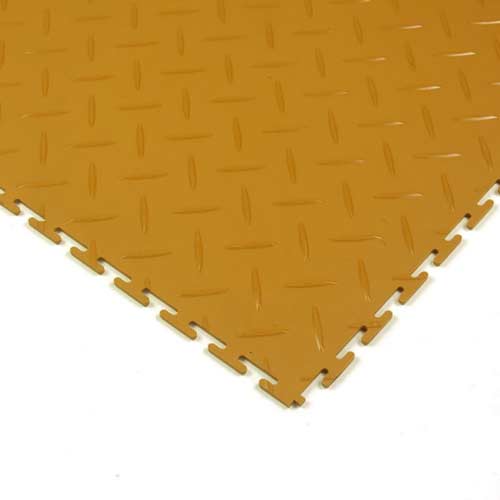 Diamond Plate Floor Tile is a professional grade PVC plastic garage flooring tile that comes in nine bold colors and has a secure interlock design with a durable, diamond top texture.
This product offers fatigue relief and sound absorption, and it's easy to install without glue. Like the Tuff Seal product, this one also delivers a virtually seamless appearance.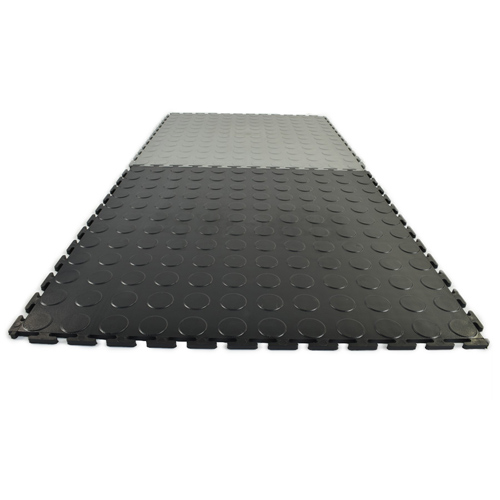 Warehouse Coin Textured PVC Tile is a garage flooring product that delivers many fabulous features, including the ability to accommodate heavy vehicles. It also delivers an anti-slip surface with wear resistance, allowing the floor to endure all types of traffic - including foot traffic.
This product can be used to cover any old garage floor. It provides an attractive look and offers safety and functionality.
Greatmats - For Your PVC Garage Flooring Needs
If you want the best garage flooring products, stick with Greatmats. The featured products, and many others available, will offer a solution that will quickly and easily transform your garage in no time.
If you have questions about these products, or, if you want help deciding which product is perfect for your garage, just reach out to the staff at Greatmats who are friendly, knowledgeable, and helpful.
When you're ready to make a purchase, let Greatmats go to work for you. Regardless of the product you select, you can be confident that you're getting the best.