How to Install Rubber Flooring Outdoors
By Lisa Hobbie Created: June, 2020 - Modified: April, 2023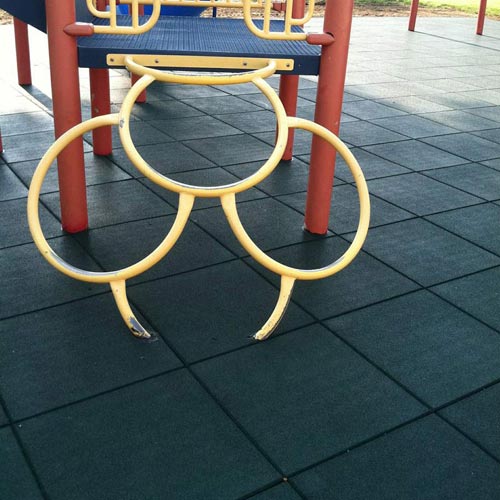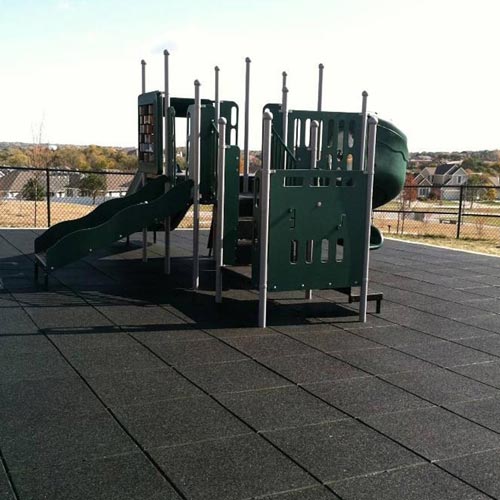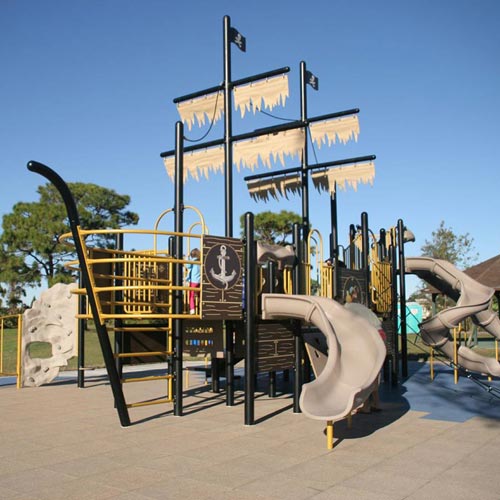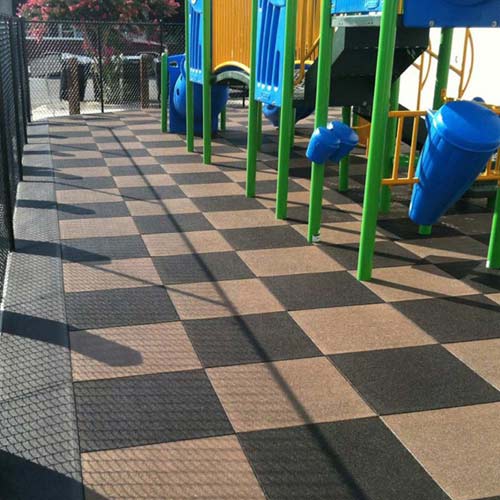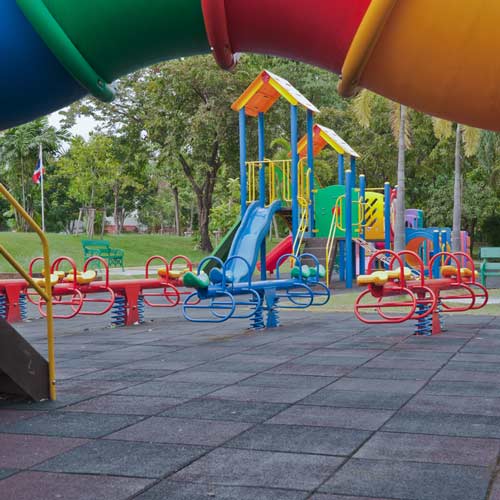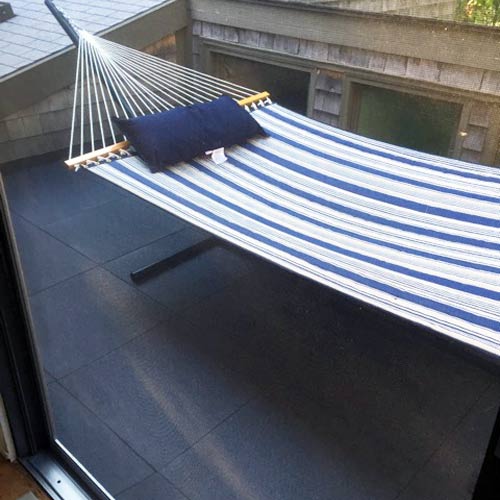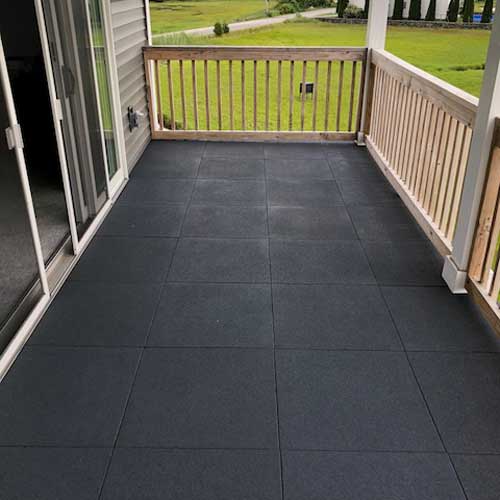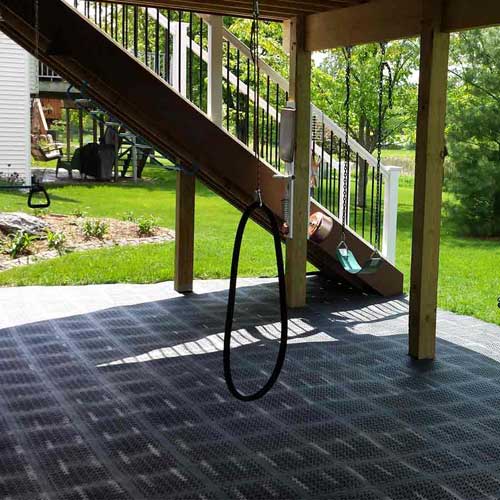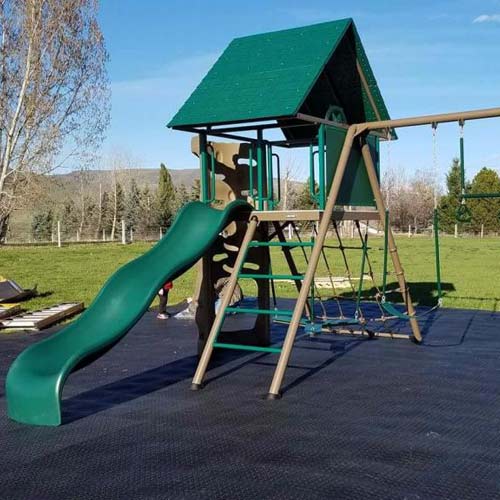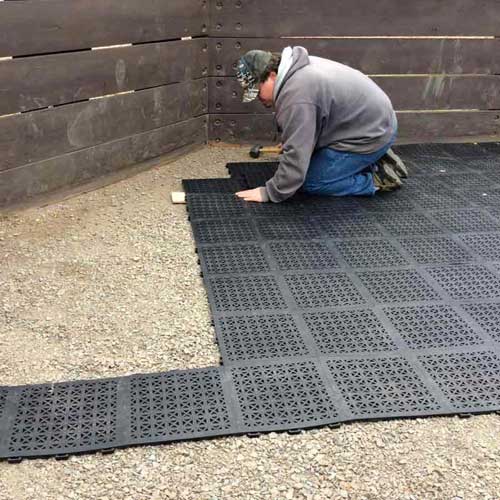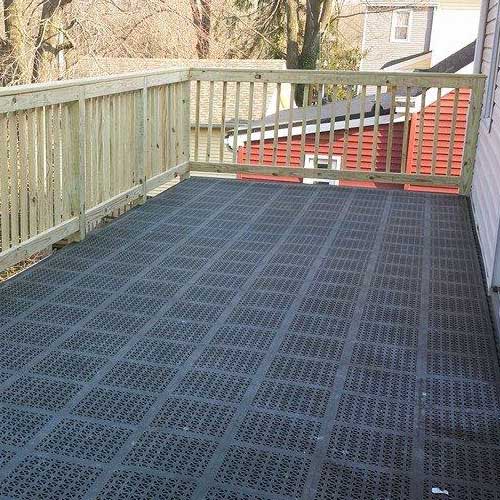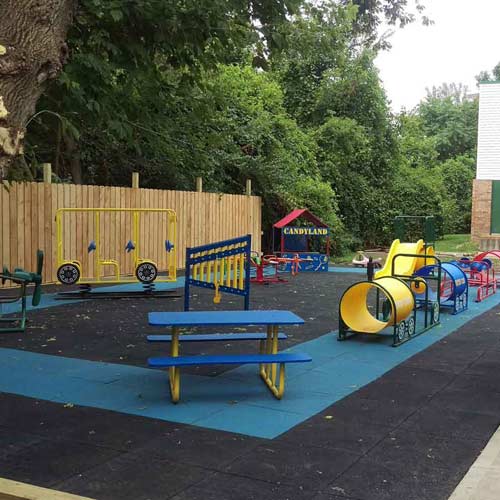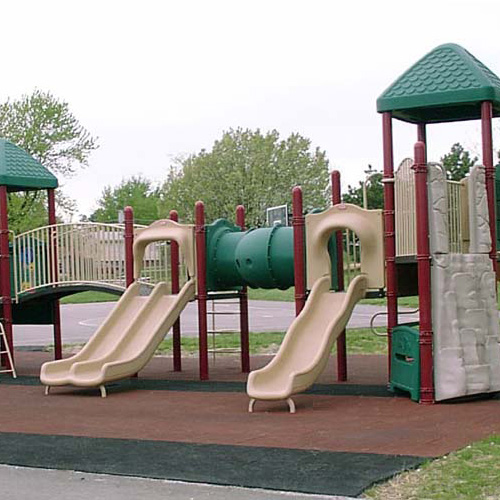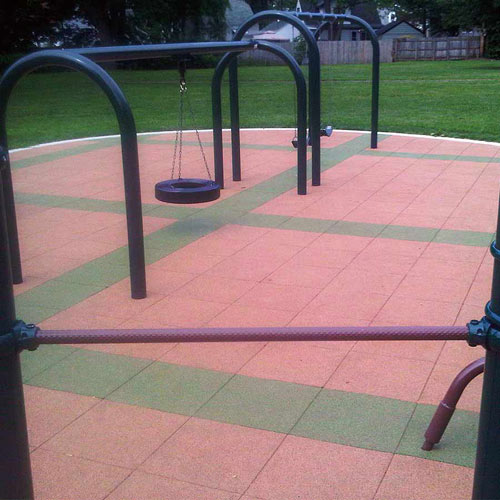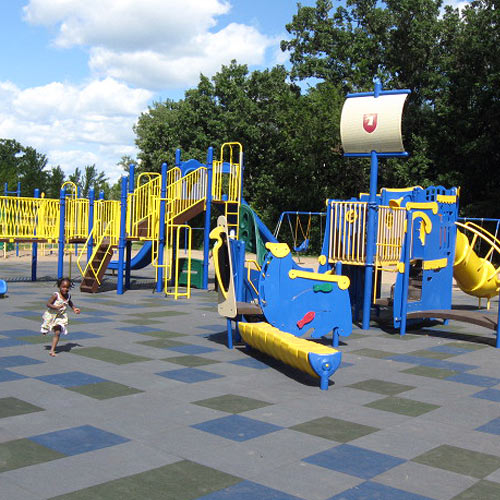 Outdoor rubber flooring is frequently used in a number of home or commercial applications. From rubber pavers and tile to protective playground surfacing, rubber material is durable enough to absorb physical shock and provide a slip resistant surface on which to walk. Outdoor rubber flooring is an affordable alternative to other surfaces that can be slippery, moldy, hot or cold, and high maintenance. 
Greatmats offers a number of outdoor rubber flooring solutions that are relatively easy to install, clean, and maintain and have so many benefits. 
Outdoor Rubber Flooring Installations - Top Products
As a general rule, installation of rubber outdoor flooring should be done over a flat subsurface with good drainage - either naturally or with a sub-surface water management system in place. In some cases, permeable fabrics may be required underneath the flooring as well. Outdoor rubber flooring often comes in interlocking tile form. These tiles are available with multiple different styles of interlocking system. Even with an interlocking system, some flooring systems will require adhesives - most often reinforcing the interlocks. In any case, it's best to thoroughly read through the installation instructions of the given product.
Many outdoor rubber floors are made of recycled materials and come with a warranty, and the value is unbeatable. Some of the most popular products are those used in playgrounds and on decks and patios.
1. 24" Blue Sky Interlocking Playground Tile 3.25" Thick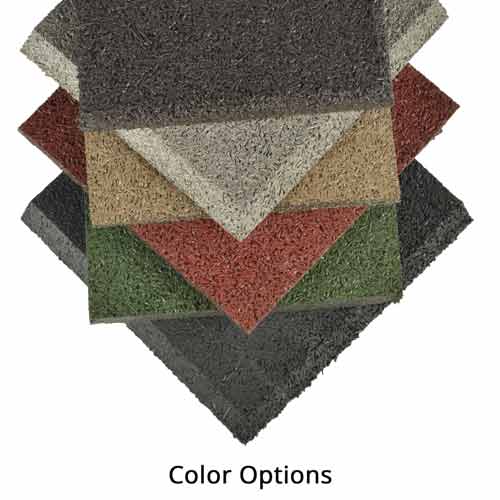 One of the most well known applications for outdoor rubber flooring is for a playground area. The
Blue Sky Interlocking Playground Tile
option in 3.25 inch, for example, has so many benefits. Not only is it easy to install with a simple interlock system with full surface to surface locking, but it resists fading, mold, and mildew. It is outdoor rated for all climates, and it is ADA compliant with ADA ramps. It provides an extremely safe footing surface for kiddos who could potentially succumb to injury from falling with an 8 foot fall height rating. Blue Sky does have other thicknesses, ranging from 1.75 to 3.75 inches for various fall height protections. This product is aesthetically pleasing and is easy to maintain and repair. It is available in various color options.
Download Blue Sky Outdoor Rubber Flooring Installation Instructions
2. 24" Max Playground Rubber Tile 2.5" Thick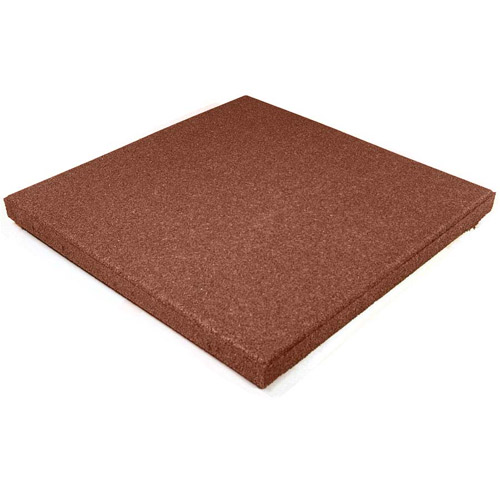 Max Playground Tile
is another great outdoor rubber flooring option for play areas. It is another product that is available in multiple thicknesses and colors and provides superior UV fade resistance. This product comes with a 15 year warranty and is made in the USA. These tiles offer value and ease of installation. Simply install on a hard, flat prepared surface using one of a variety of methods, with the most secure playground method being a full adhesion to substrates using one part polyurethane adhesive. These tiles can also be used on rooftops or other applications without adhesive. Instead, there is a Quad Blok fastening system that offers stability and ease of maintenance. This eliminates potential damage to the flat roof membrane and can remove the product if need be. Regardless of the installation method used, this product is designed to withstand years of vigorous play and use. It is ASTM fall height rated and allows water drainage around and under the tiles.
Download Max Playground Rubber Tiles Installation Instructions
3. 24" Sterling Rubber Roof Top Tile 2" Thick
Patios and decks are often constructed using outdoor rubber flooring.
Sterling Rooftop Tile
is among the best patio tiles, and they are 2 inches thick and made from durable patio rubber. They are suitable for residential or commercial installations. With a special design allowing water to drain under the tiles and the highest quality manufacturing, these tiles are among the best that money can buy. They can easily be installed by adding glue to the tiles at interlocking tabs and are ready to provide solid footing for even the heaviest outdoor furniture. Besides rooftop decks, this rubber paver system can be used in any outdoor space where traditional pavers would be used - from a patio to a hotel bar to a basketball court or gym area. They are available in numerous colors and have border and corner ramp options. They are also very easy to clean and are made from recycled rubber.
Download Sterling Outdoor Rubber Floor Tile Installation Instructions
4. 12" StayLock Outdoor PVC Plastic Tile 9/16" Thick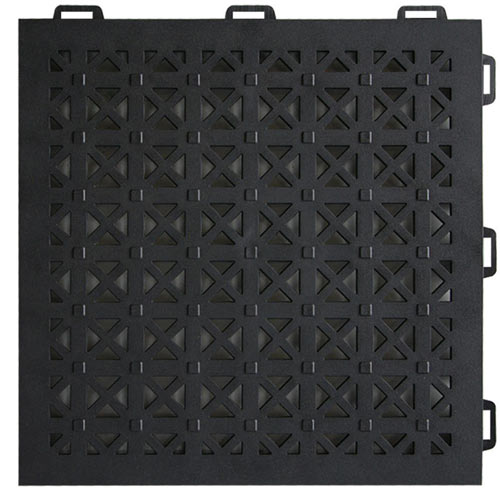 Another outdoor rubber flooring option used for decking is
StayLock Perforated Tile
. These are designed to allow for premium drainage in an outdoor deck or patio setting. These rubbery PVC patio tiles are 9/16 inch thick and provide anti-fatigue benefits, traction, and comfort - even when walking or standing on the tile with bare feet or when the surface is wet. These patio tiles are connected with a loop-and-tab system that creates a floating floor that will not loosen or separate. There is no adhesive required, and they can be cut to fit for wall-to-wall installation. Optional border and corner pieces are available. They are made in the USA, come in a variety of colors, and are waterproof. If you want high quality at an affordable price, these are a great option!
StayLock Outdoor Flooring Installation Instructions
Aside from the various products mentioned, Greatmats offers a wide variety of other outdoor rubber flooring options that are easy to install. From various sizes and styles of entrance and playground mats to 10x10 black horse stall mats to numerous other rubber tile and decking options, there is an option for just about any project needing flooring. For outdoor use, rubber is an excellent choice for its numerous benefits such as affordability, durability, versatility, and environmental friendliness.