How To Choose Artificial Grass And Colors For Gyms?
By Lisa Hobbie Created: February, 2021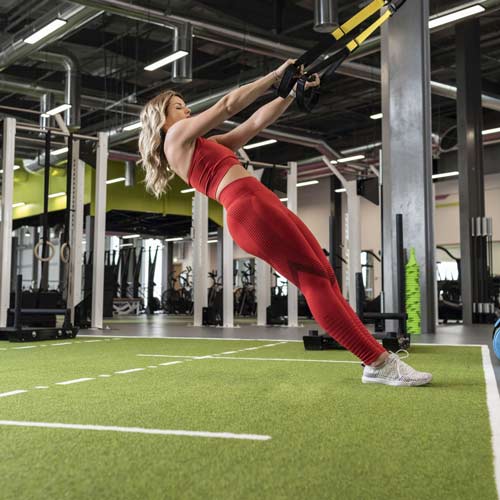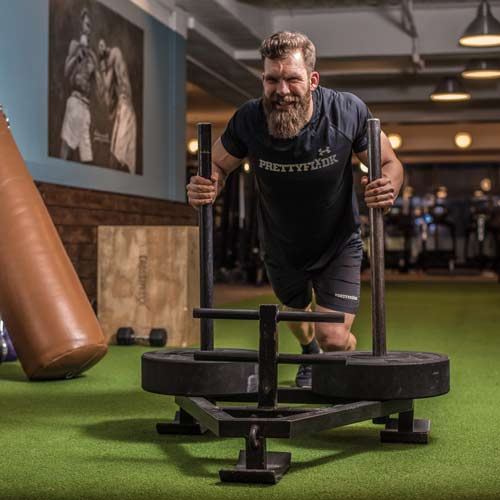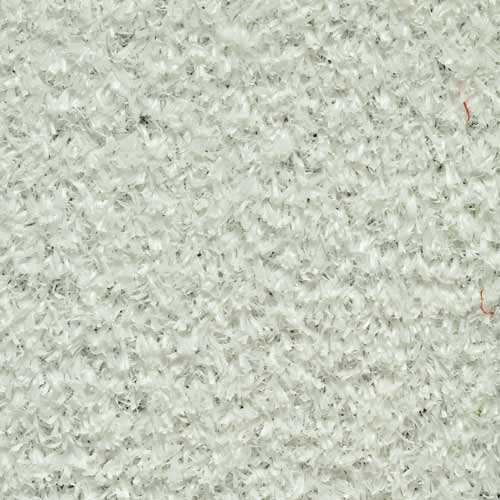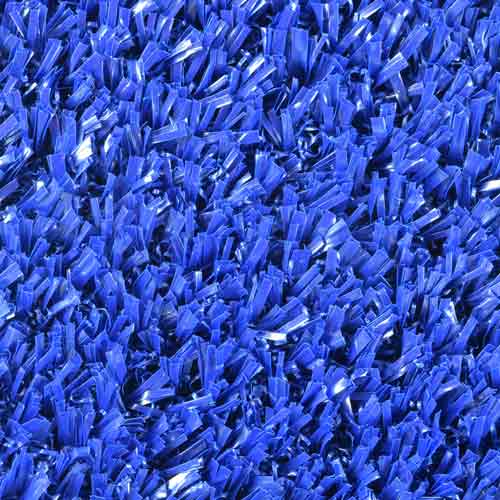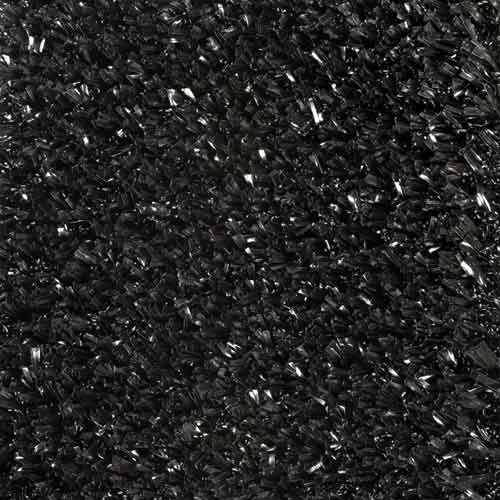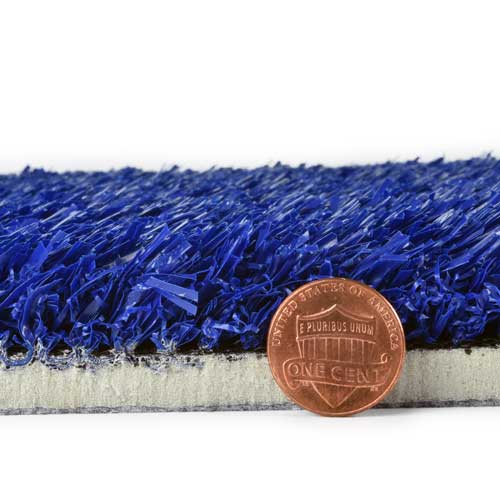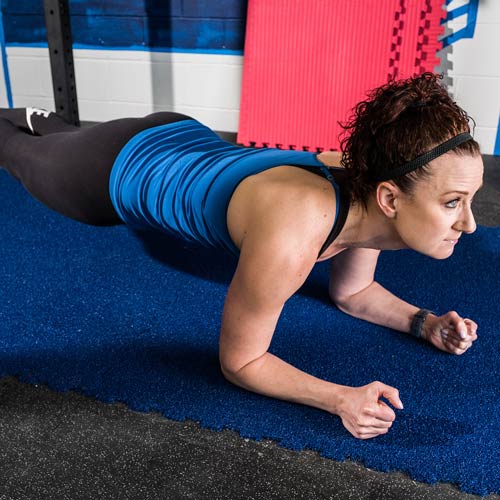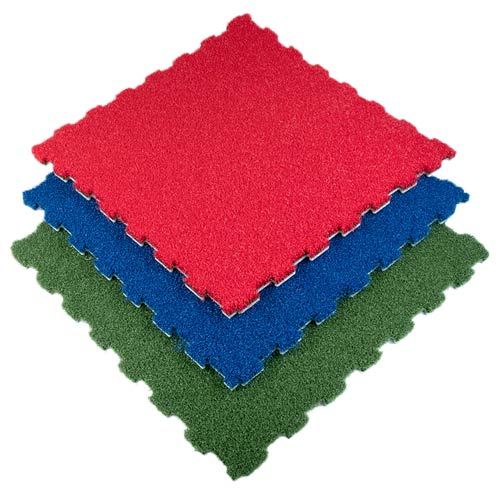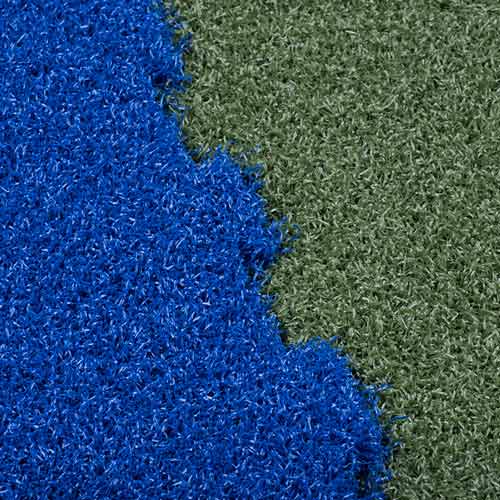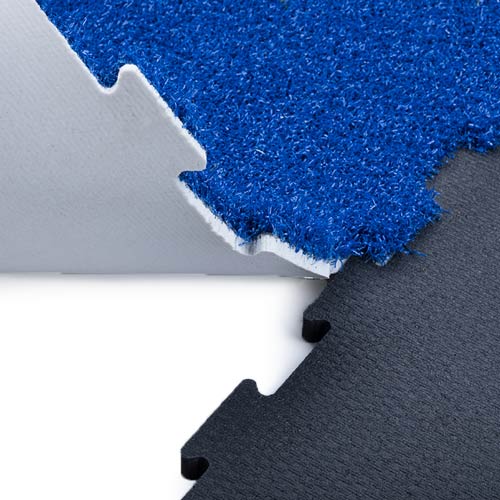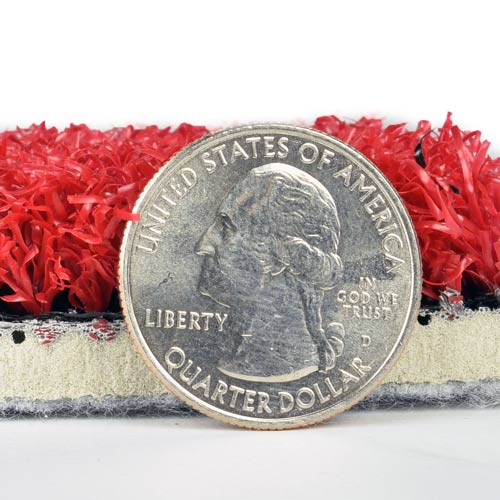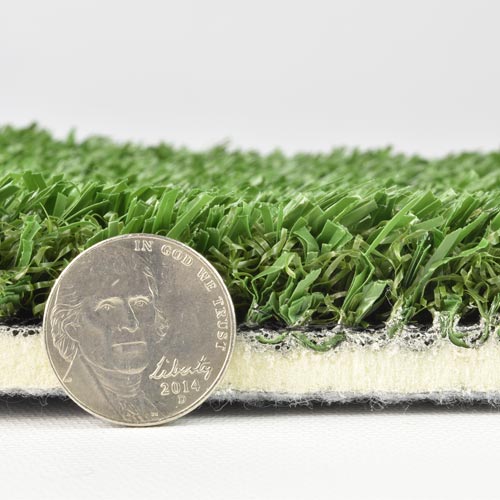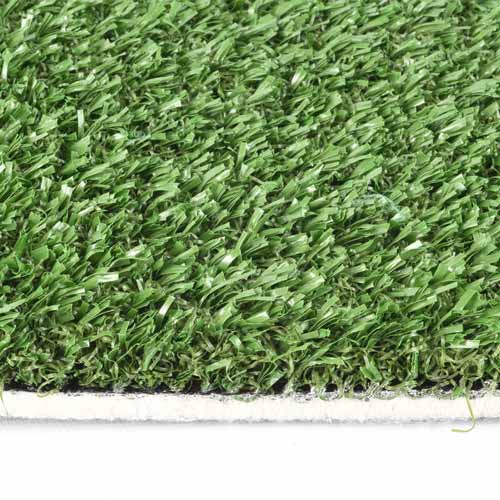 There are many reasons why
artificial grass turf
is a perfect flooring choice for any
sports facility
or gym. It provides traction and resistance, as well as shock absorption and noise dampening qualities. It also offers the perfect flooring surface for athletes accustomed to training outdoors on fresh grass. It's extremely durable with the ability to endure heavy foot traffic, cleats, shoes, weights, equipment, and more. It is robust and resistant to tears, divots, holes, and other damage. It also boasts some of the best safety features available, such as shock absorption, pressure reduction, and slip resistance.
How To Choose Artificial Grass Or Artificial Turf And Their Colors
Choosing an artificial grass or artificial turf product may seem overwhelming with the many different types, styles, materials, and sizes from which to choose. You may be wondering if there is a difference between artificial grass and artificial turf. Both are synthetic grass products that simulate natural grass, but there are different levels of quality, look, feel, and performance.
Artificial grass is typically seen at stadiums and fields where professionals train and compete. The individual blades of "grass" are considerably long which provides a level of deepness and cushion to the surface.
Artificial turf has a surface with shorter blades of "grass" and a feel and look that resembles a shallow carpet. It typically provides less cushion, as it is much harder. But you will find the terms are often used interchangeably.
Choosing a color for a school gym or field where athletes will practice and compete in soccer, football, golf, and other high school and collegiate sports may be easy, as you'd likely use the school colors. If a crossfit or other gym where
sled drills
and other exercises will be practiced is one you're considering artificial turf or artificial colors for, you can choose one or a number of colors that reflect your style, or, you can stick with a standard paintable green or black.
So many training and performance facilities feature artificial turf. It is an increasingly popular flooring option that provides a low maintenance, affordable and durable surface that works well for a wide variety of physical activities. Just like with many of the flooring options at Greatmats, the artificial turf selection offers something for every price point and type of facility. The best
artificial grass and artificial turf on the market
are at Greatmats, and the products are available in rolls and interlocking tiles.
Deciding which of these products to select will depend on the purpose of the space you will be doing the install in, as well as your budget and size of the space. Here, we will highlight some of the products' benefits and features.
Artificial Grass Turf Rolls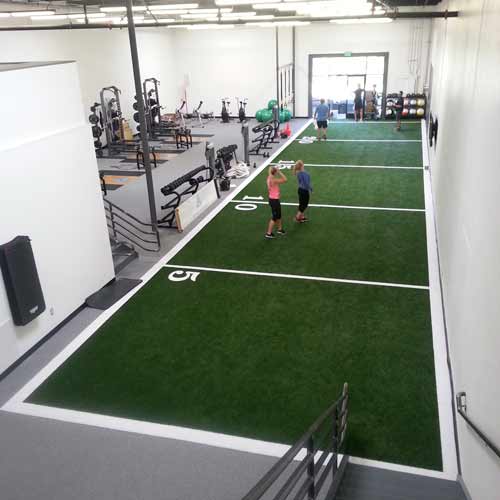 The Bermuda Artificial Grass Turf Roll is a great choice if you're in the market for a very economical artificial turf option that is suitable for sports training and game time. At approximately $3.85 per square foot, this indoor turf option features high performance quality at a great value.
The artificial grass is designed for indoor installations. It can be used and applied as a permanent, glue down installation or as a tape down, portable installation. This is one of the most popular and versatile padded sport turf surfaces available at Greatmats.
It offers a soft base foam and tough polypropylene plastic which provides athletes with a sure footing that protects from joint injuries. This turf roll reacts naturally and is easy to clean and maintain. It will provide consistent performance over time and is available in 12 and 15 feet widths and custom cut lengths.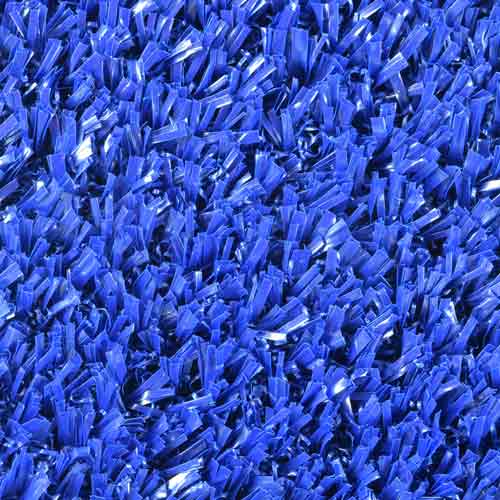 V-Max Artificial Grass Turf Roll is an indoor/outdoor product that comes in many different colors, like white, red, yellow, silver/gray, or black. The roll is 12 feet wide and 5mm thick. Custom cut lengths are available, and it's sold by the square foot. If you purchase a full roll of 100 feet, it will provide 1,200 square feet of coverage.
This artificial grass roll is easy to lay down and roll up, so it works well if you're looking for a product to install temporarily. It is durable and high performing with its blend of nylon and polyethylene plastic. This provides a realistic feel and fabulous look. Its 5mm foam backing matches the softness of rubber-filled sports turf products, but it has a cooler surface and lower maintenance than rubber-filled products. This product has a ¾ inch pile height thickness that gives a true ball roll of a traditional nylon field for soccer, baseball, and softball.
This product is quite heavy, so it may require a professional installation if you're covering a large space. It costs less than $5.00 per square foot and carries with it a limited 8 year warranty.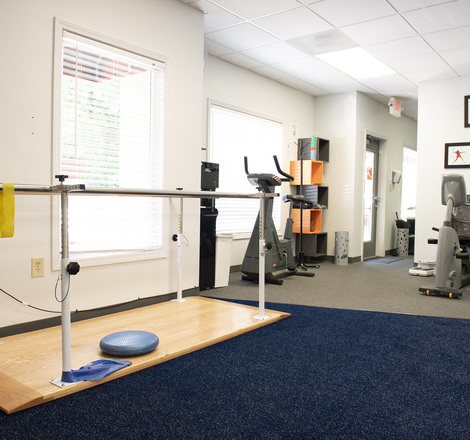 PT Artificial Grass Turf Roll is an excellent product if you are seeking blue artificial grass turf that is suitable for different types of floor work, exercises, and stretching. This high performance turf features a blend of nylon and polyethylene that results in a soft turf that works well for sled training,
performance agility
, and stability balls. It is also accessible for wheelchairs, walkers, and canes and is ADA compliant.
This turf also offers superior durability and shock resistance that is much better than carpet or bare flooring. It also boasts sound absorption qualities and a padded surface. It provides a level of safety, as it helps promote balance and prevents falls, and standard street shoes work great with this turf.
This product is easy to clean and maintain and costs less than $5.50 per square foot. It comes with a limited 8 year warranty.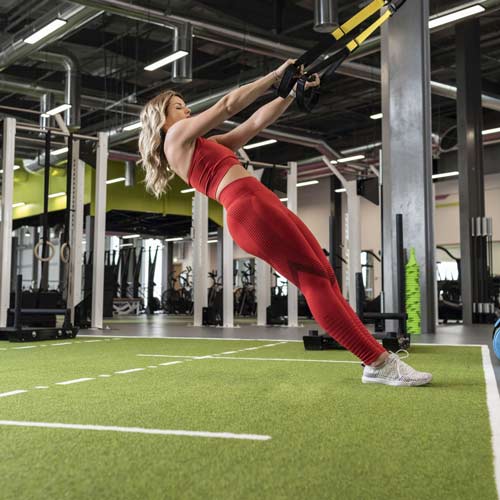 Indoor Fit Turf is suitable for fitness centers,
indoor batting cages
, small indoor fields, facility walkways, and gyms where sled work is performed. This artificial turf, available in six color options, is suitable for indoor fields, and it has high tear resistance and is UV resistant. It's made in the USA.
This product has a 5mm padding and a tough, textured, polyethylene surface layer. It provides superior stability and more softness than standard nylon or poly carpets. It's perfect for intense workout programs.
This artificial turf is available by the square foot in 15 foot widths. With a price of less than $4 per square foot, and it carries with it a 5 year limited warranty.
Interlocking Artificial Turf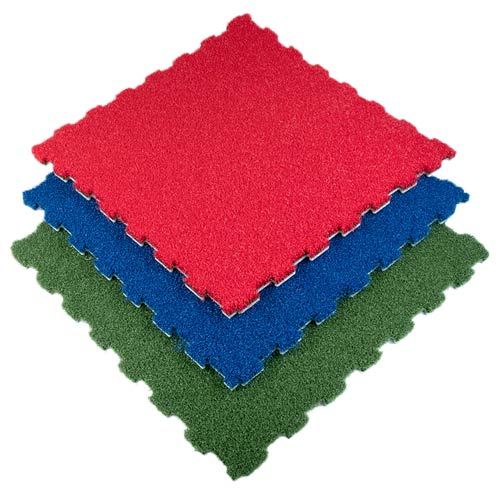 Interlocking Turf Tile is a great option for fitness settings where crossfit and agility training take place as well as standard indoor gym floors. It allows for an easy installation process without needing adhesive, with the ability to create large or small areas. Just interlock the individual tiles and create a space that covers 3.5 square feet per tile.
This product is made in the USA with a durable polypropylene foam base that doesn't require infill. The turf presents an overall height of ¾ inches.
These artificial grass tiles are available in red, blue, and green. They carry with them a 5 year limited warranty, and each one has a cost of about $29.00.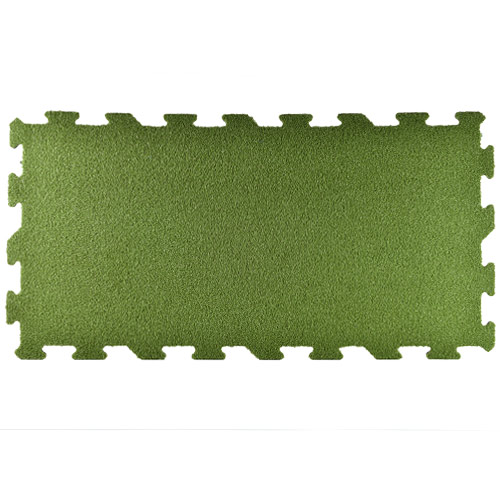 Athletic Padded Interlocking Tile Turf is a great choice for an indoor gym setting. At just over $8 per square foot with a 5 year limited warranty, this artificial turf combines affordability and sustainability with the benefit of a convenient, DIY installation.
These turf tiles are slip resistant and durable, and they feature a dense, textured nylon wear layer. The 10mm turf is fusion bonded to a 12mm recycled rubber base, so it does a great job simulating natural turf conditions. The textured mono-filament nylon material with tight nap provides the ideal surface for sled drills and track and field workouts.
This product feels like real grass, providing a cushion soft surface to prevent injuries and joint pain.
Greatmats - For Your Color Artificial Grass And Artificial Turf!
Greatmats is your one-stop-shop for artificial turf and artificial grass. From turf rolls to interlocking turf tiles, regardless of the product you choose, you will enjoy a solution that is durable, versatile, safe, economical, attractive, and easy to maintain. Turf options available at Greatmats are made to last, with the ability to stand up to heavy foot traffic, weighted workout equipment, rigorous sled pushes, and lots of sporting events. The products are truly designed to be used and abused. The form and shape of these turf products will not easily be compromised, as they are tough and resistant to tears, divots, holes, and more. They really are among the best that money can buy.
The artificial grass and artificial turf options mentioned are just a sampling of what Greatmats has to offer. If you would like to discuss these or any other options, just contact the friendly and knowledgeable customer service team. Together, you can figure out what the best solutions are for your athletes, your budget, and your space.