Best Batting Cage Turf Options
By Paige Cerulli Created: June, 2018 - Modified: July, 2023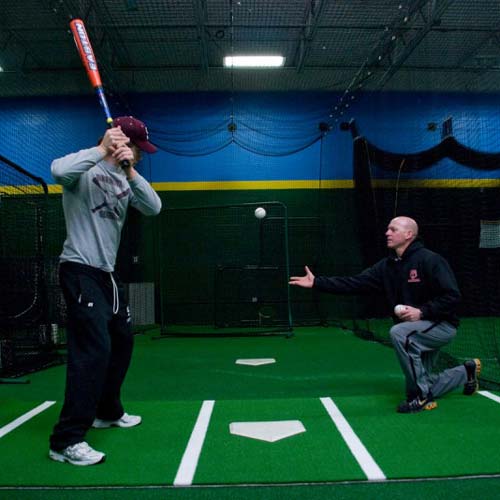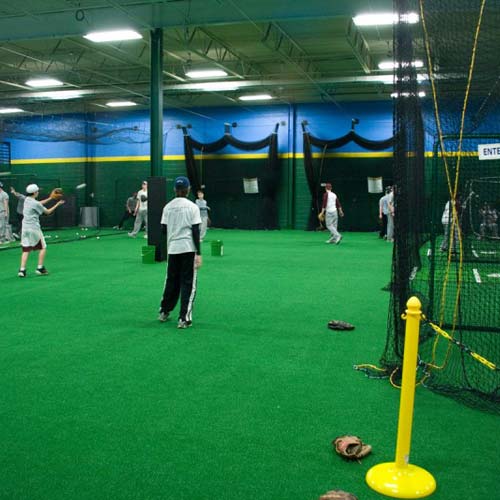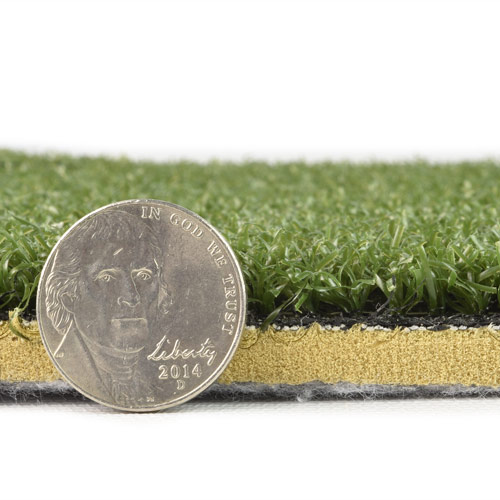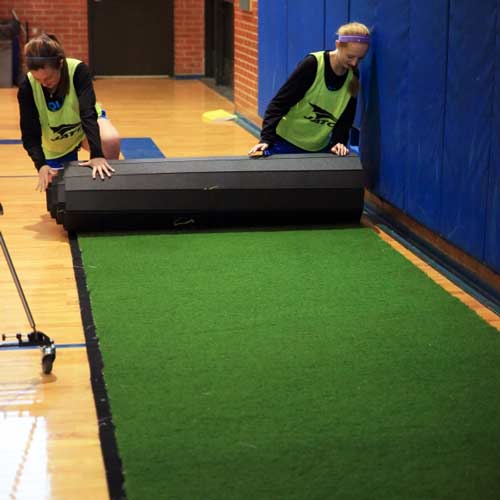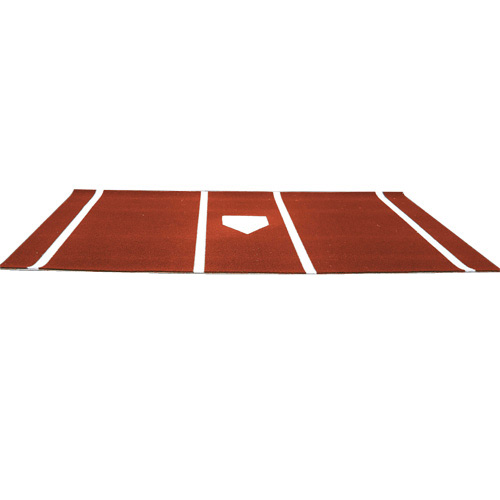 When it comes to buying indoor batting cage turf, you'll want to research the product to make sure that it's the right fit for your needs. Artificial turf products aren't all equal in quality or in features like durability, pile height, and cushion. As you explore the different batting practice turf options, there are a few different things that you should be thinking about.
How to Choose Quality Turf for Batting Cages
You can identify quality indoor batting cage turf by looking for products that offer the following features:
Durability
Perhaps the most important feature to look for in baseball turf is its durability. Batting cages see significant traffic, so you need a turf that can withstand foot traffic and regular use. Plus, the more durable the turf is, the better your batting cages will look over time.
Natural Feel
When players use batting cages for practice, they want an environment that feels as much like a genuine baseball field as possible. This way, their transition back onto the baseball diamond is seamless. We offer a number of indoor batting cage artificial grass products that feel natural underfoot for this exact reason.
Cushion and Comfort
A player spending a few hours in the batting cage will be able to tell if your astro turf for batting cages is well-cushioned or not. We have products with foam and rubber backings to increase comfort so players will want to use your batting cages for as long as possible.
Appropriate Pile Height
A pile height that's too tall for a batting cage will leave players feeling like they're sinking down too far into the surface. Be sure to choose a product with the appropriate pile height for the area that the turf will be used in.
Quality Artificial Turf for Batting Cages
Ready to start looking for the artificial turf that's just right for your batting cages? At Greatmats, we've carefully selected a number of indoor batting cage turf products that deliver quality, durability, and all of the other features that you'll want to see. Here are some products to consider for your batting cages.
Bermuda Artificial Grass Turf Roll
Want to make your batting cage feel just like a real baseball field? The
Bermuda Artificial Grass Turf Roll
puts in a great performance. The padded Bermuda Turf reacts naturally underfoot and can be used indoors. Individual polyethylene plastic stalks look very much like short grass, providing athletes with good footing without being so deep as to cause them to stumble. The back of the roll has a 5mm padding.
Bermuda
is also available without the padded backing for outdoor batting cages. To match your brand and logo colors,
Bermuda Artificial Turf
is also available in colors such as black, blue, orange, red, yellow, and white.
Home Plate Mat
Our
Home Plate Mat
is a convenient way to help players feel right at home. This heavy-duty mat is made of extremely dense turf, and the white batter box lines and home plate are already inserted into the turf.
The mat itself weighs 48 pounds, and you can use it for both temporary and permanent installations. It will help to protect the surrounding turf from excessive wear and tear, and will take the brunt of the traffic. The mat features a foam backing to add padding and cushion, and is available in both brown and green.
Sof Step 200 Artificial Grass Turf Roll
Looking for something with a higher pile? The
Sof Step 200 Artificial Grass Turf Roll
features a 2-inch pile and reacts naturally underfoot, making it a great option for training. This turf is equipped with the longest lasting fiber available, and the turf creates a true ball roll and bounce that feels just like you're on an actual ball field. At the same time, the turf gives you a sturdy area, so batters will feel supported and secure.
This turf has been designed to be highly durable, making it a great option for batting cages that see heavy traffic. The 20-ounce polyurethane backing holds the yarns in place, but is pliable enough to create plenty of give for a realistic feel. It's backed by a 5-year manufacturer warranty.
All Sport Artificial Grass Turf Roll
For a short pile option with plenty of cushion and comfort, consider the
All Sport Artificial Grass Turf Roll
. This roll is equipped with a 5mm foam backing to give it a natural, cushioned feel underfoot. It will help to keep athletes comfortable, encouraging them to spend more time in the batting cages.
The short 1/4-inch pile creates a true ball roll and is ideal for batting cages. Athletes won't feel bogged down by deeper turf, and this turf roll creates a beautiful look when installed in the cages.
This grass turf roll is designed to be highly durable, and it's backed by an impressive 8-year warranty, making it a long-lasting investment suitable for any batting cage business.
Gym Turf 365 Portable Indoor Sports Turf
Save money and installation time with the
Gym Turf 365 Portable Indoor Sports Turf
. This turf requires no infill for installation, and can even be pulled up and relocated if needed in the future.
This turf offers athletes excellent traction, and as an added benefit it won't cause turf burns like some other indoor batting cage artificial grass will.
The Gym Turf 365 Portable Indoor Sports Turf offers the cushion and protection that athletes want. The Flexi-Roll foam backing provides shock absorption and a natural feel.
You can cut this turf to size, remove it, reinstall it, and even store it in an upright position. This is a top choice for schools where wet or snow conditions in the spring can delay baseball or softball practice. Create a temporary practice space in a gymnasium with this turf.
Ordering the Right Turf
We've given you some great options for turf for batting cages above. If you have questions about which product might be right for you, please give our customer service team a call. We'd be happy to help you find the perfect product for your batting cages.