How to Choose Among Wearwell Mats
By Kyle Schurman Created: August, 2019 - Modified: November, 2021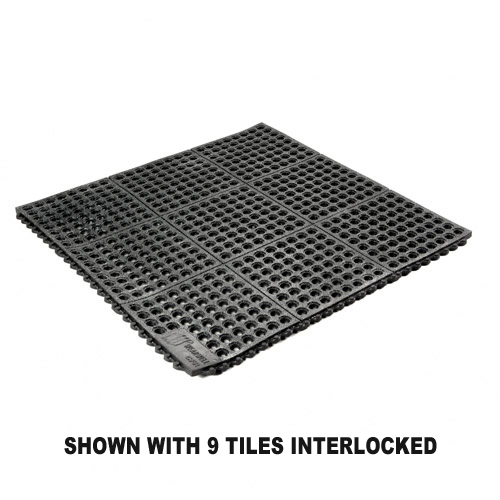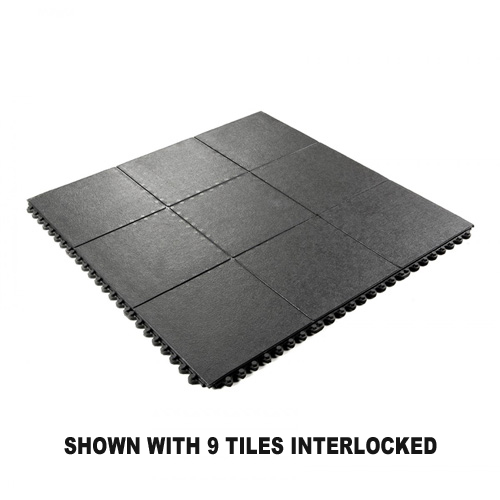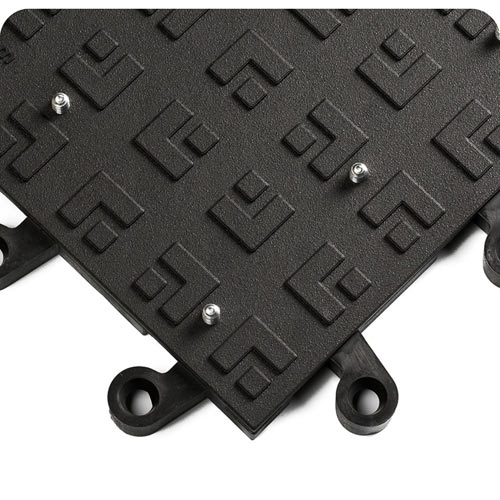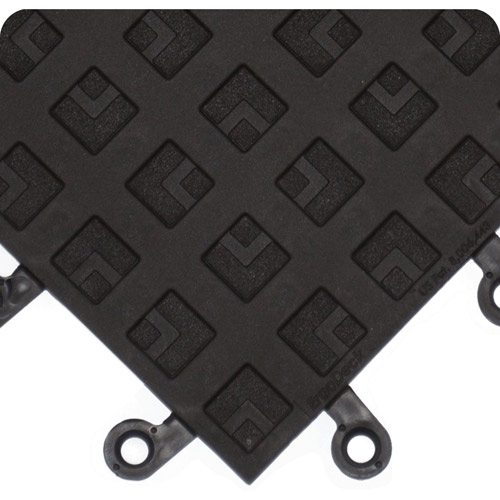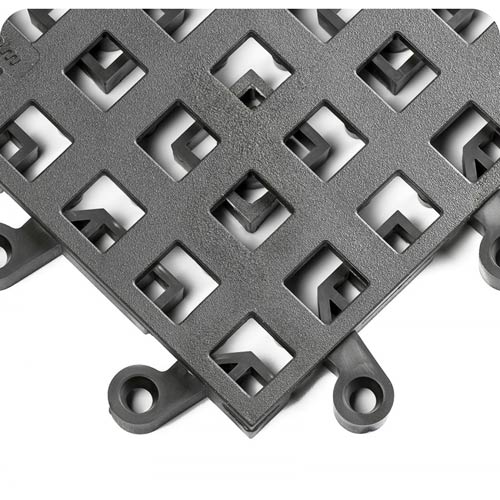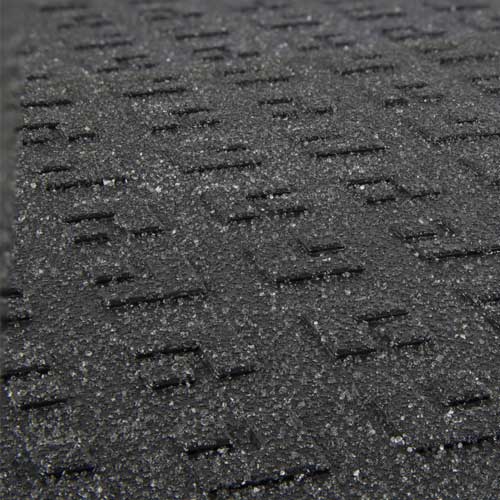 When only the toughest flooring will do for commercial and industrial areas, many businesses turn to
Wearwell mats
and tiles for flooring. Wearwell products will give customers the long lasting durability they need for almost any application.
But don't forget about the anti fatigue properties of these tough mats. People often will be standing as they work in an industrial setting, which means having a style of flooring that can provide the benefits of an ergonomic standing mat will help them work longer and more comfortably.
Once you've decided on Wearwell mats for your business, it's important to understand the various features these models offer. Even though the differences between these anti fatigue mat designs may seem subtle at first glance, understanding the specific design differences can help you find just the right mat for your situation.
Solid Surface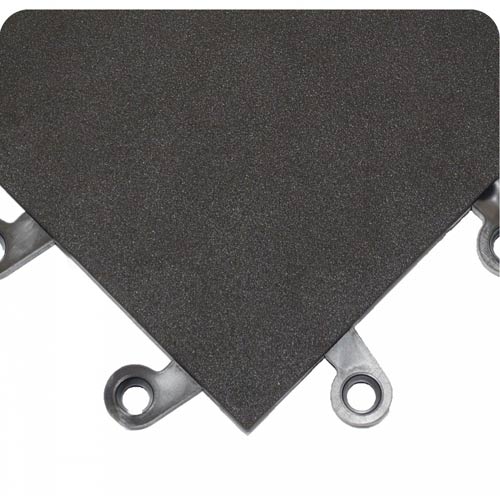 Many customers initially consider ErgoDeck mats that have a solid top surface. These solid mats provide the greatest level of comfort for those who must stand on the ergonomic floor mat for the majority of the workday. They are best used in dry environments.
In areas where wheeled carts will be used frequently, such as push carts, a flat surface allows the wheels to roll smoothly. Mats with texture, perforations, or cleats will cause the wheels to bump along, jostling items in the cart.
For a high quality ergonomic mat with a smooth, solid surface, consider the
Wearwell ErgoDeck Smooth Tile
. It consists of PVC plastic materials that are perfect for standing and working for hours at a time.
Solid Surface with Texture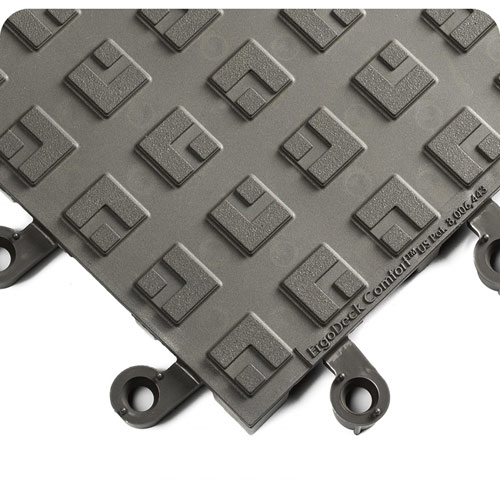 In industrial areas that may become damp, but that won't have standing water, textured surface mats are a good choice. These mats will have a solid surface with raised grooves or shapes. This slight change in the surface texture of the mat gives workers a bit of grip on the flooring without affecting the ergonomic properties of these anti fatigue mats.
One of the best safety mats with a textured top is the
ErgoDeck Wearwell Comfort Solid Tile
. This tile works nicely in both dry and damp conditions, thanks to anti slip textured surface.
Additionally, these tiles have a rubberized feel, providing ergonomic advantages, while consisting of PVC plastic, which weighs less.
Perforated Surface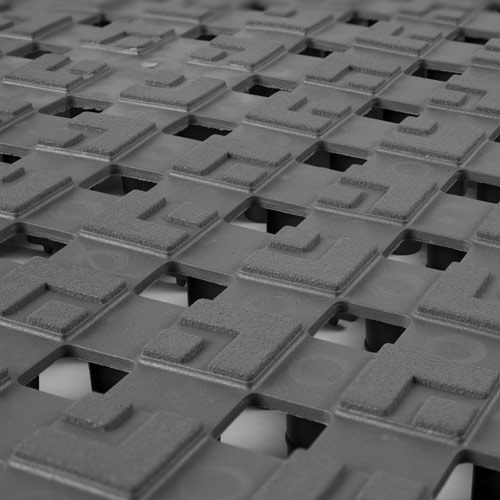 A perforated tile will have square or round shaped holes that extend throughout the thickness of the tile. This design allows liquids to flow through the tile, meaning they will not pool on the surface.
The
Wearwell ErgoDeck Comfort Open Tile
is a versatile tile. It has square holes in the surface to prevent problems with standing water. But it also has the anti fatigue benefits you expect to find in safety mats.
This style of mat consists of silicone-free PVC plastic, but it has the soft feel underfoot of a rubber floor. By using PVC plastic, the individual tiles weigh less than rubber tiles.
Cleated Surface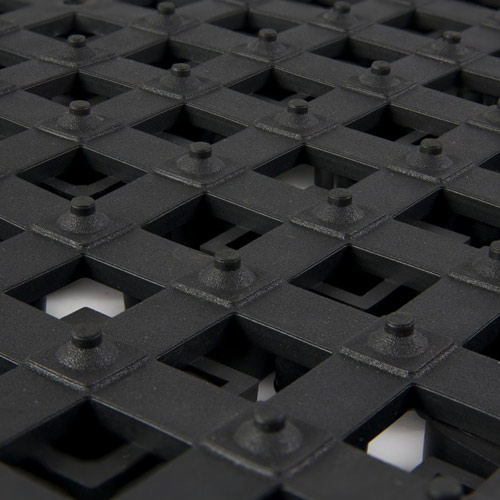 When you want maximum durability and grip from your mats, consider tiles with cleats. Cleated tiles are available in both perforated and solid top surfaces.
With a cleated tile surface, the cleats extend upward from the surface of the tile, delivering maximum traction. The raised cleats maintain their traction, even when the flooring must be power-washed and scrubbed regularly. These cleats stand up to heavy weight without breaking off too.
The
Wearwell ErgoDeck No-Slip Cleats Tile
has hidden interlocking connections inside the mat that hold the cleats in place, no matter what kind of stresses they encounter.
Gritty Surface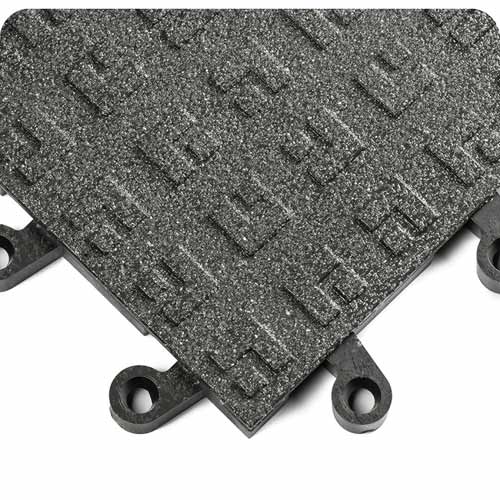 Another option is finding a model mats with a gritty surface. This type of mat prevents slips, while maintaining a flat surface, unlike the cleated surfaces.
The
Wearwell 24/Seven Gritshield Mat
has a solid top for ergonomic benefits and for use with push carts. It also delivers resistance to petroleum- and mineral oil-based fluids, which makes it safe to use in certain industrial areas where these fluids are in use.
The Gritshield mat has a gritty material on top, which gives those walking on the mat a safe surface without having to worry about slipping, should any of the mineral oil- or petroleum-based fluids be spilled.
The gritty surface will not easily come loose from the rubber mat material under normal working conditions, providing excellent durability. These mats have all of the features you'll want in an ergonomic standing mat.
If you'd rather have a perforated design in the gritty mat, try the
Wearwell ErgoDeck Open with Gritshield Tile
. You'll receive just the right amount of texture on the mat to avoid slips, while allowing liquid to drain through the holes in the mat.
Made in the USA Mats
Another great feature of these mats are the connectors on the edges of most designs. This allows you to use multiple, connected mats to create any flooring coverage size for your needs, which provides an amazing value.
Count on Wearwell mats for a durable and comfortable working surface in any industrial setting. These mats are a Made in America product, which means you can trust the quality of the materials used to create them, as well as the build quality.