How Thick Are Play Mats For Kids?
By Lisa Hobbie Created: January, 2021 - Modified: August, 2023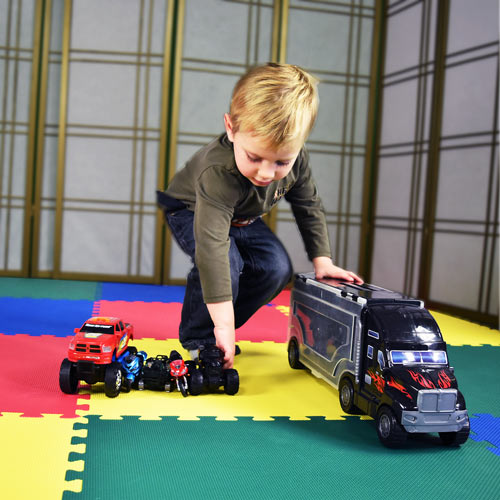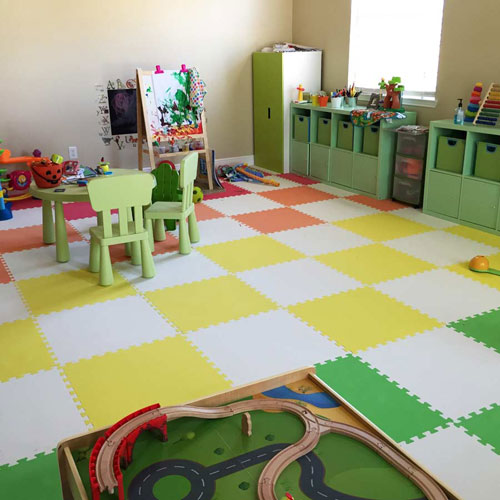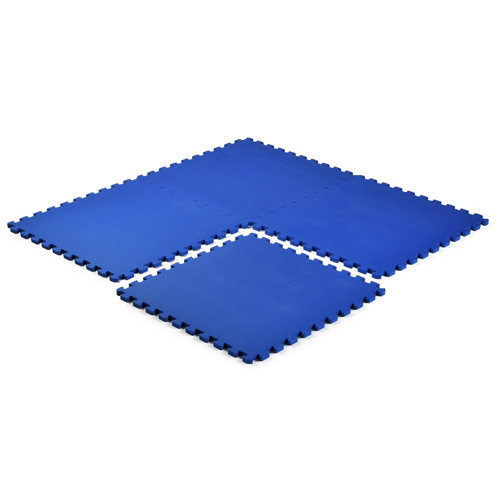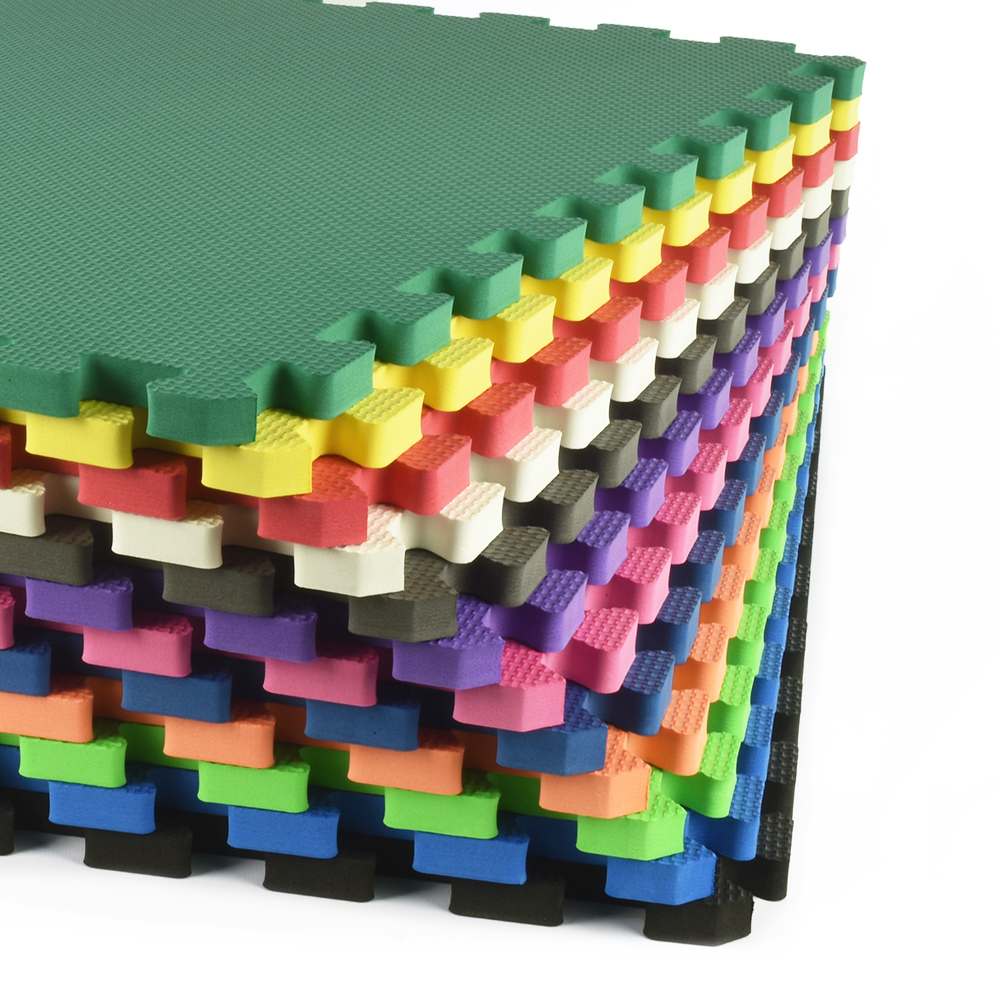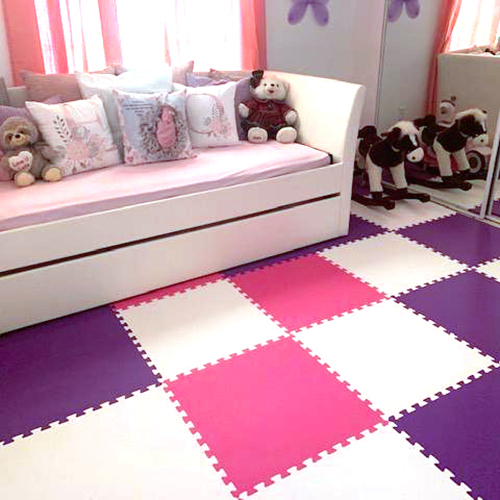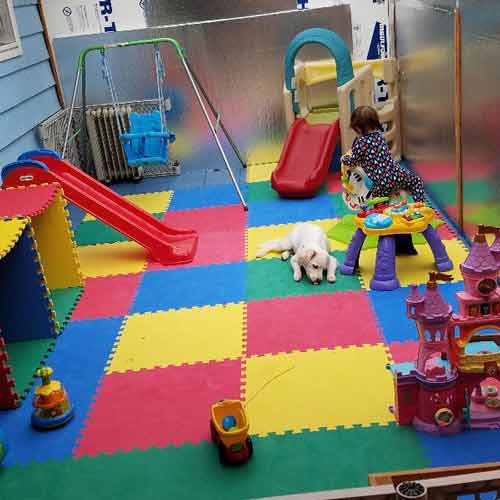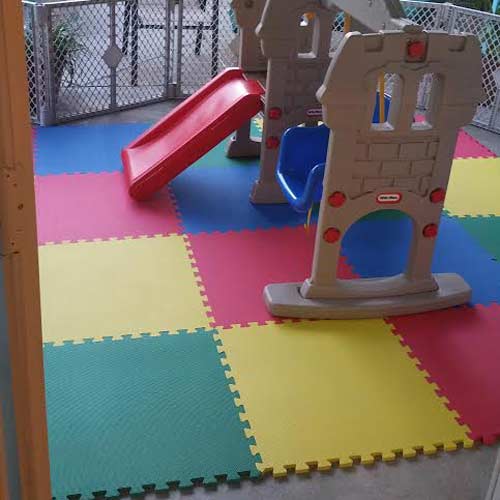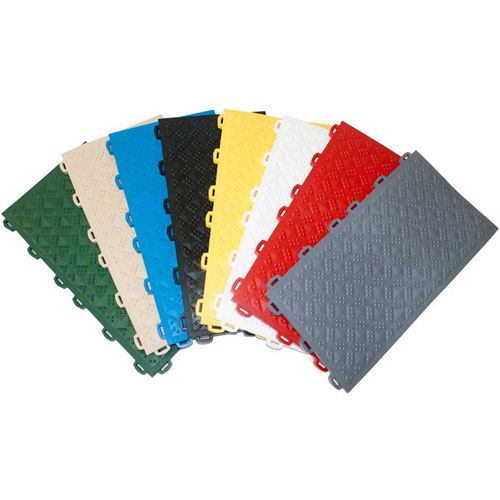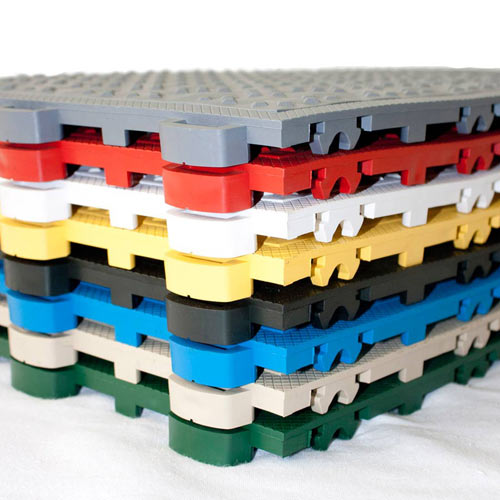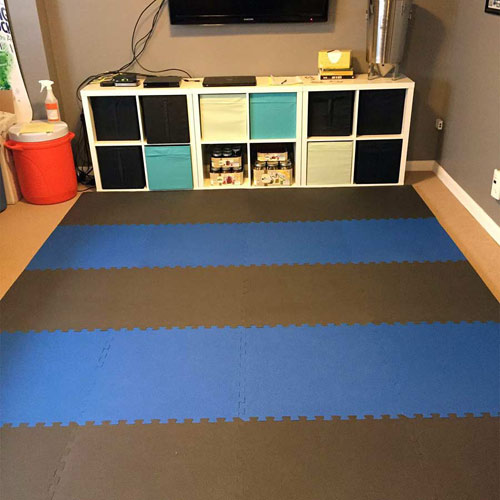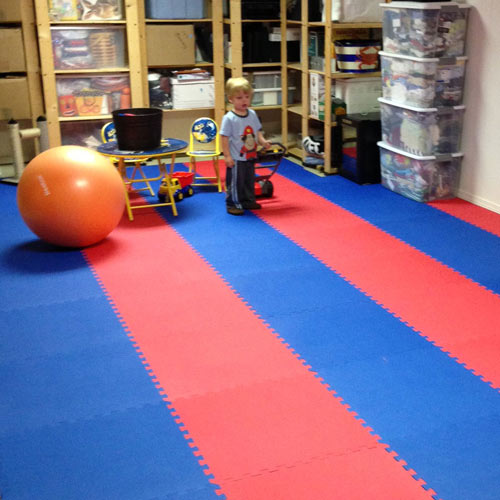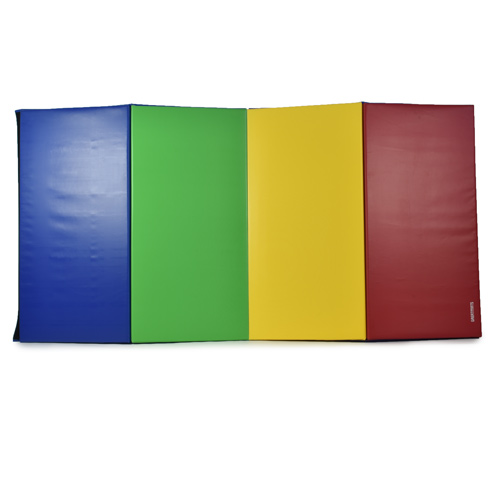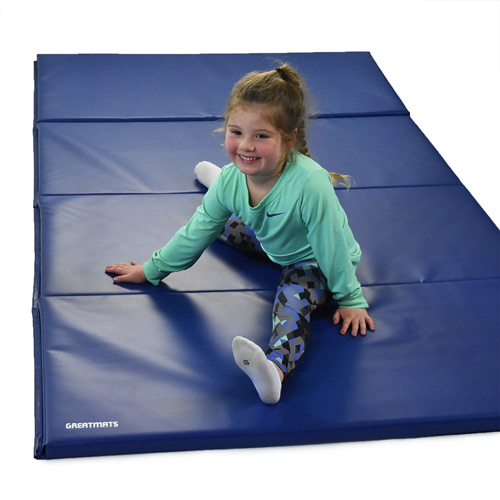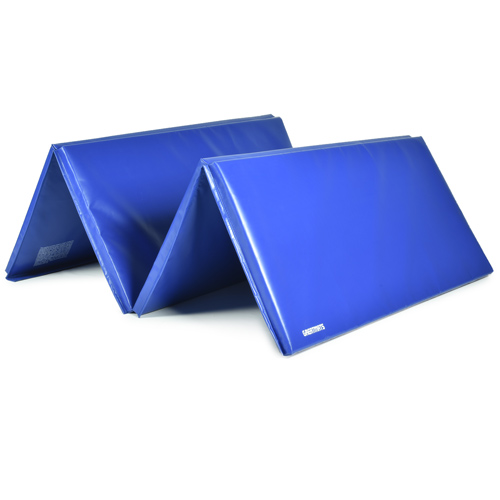 Play mats for kids come in many thicknesses, ranging from ½ inch and ¾ inch thick to over an inch thick. Knowing which thickness to choose depends on the setting the play mats for kids will be in and the activities that will take place on the mats.
Playmats for kids are used in many different settings, from indoor playrooms and rec rooms to playgrounds and exercise spaces. Greatmats offers the best options available, with five popular choices of varying thicknesses. They are:
These five popular kids play mats range in thickness from ⅝ inch thick to 1 ⅝ inches thick. Here, we will highlight each of the individual products' features and benefits to help determine the ideal thickness for your space.
Which Mats Are Less Than 1 Inch Thick?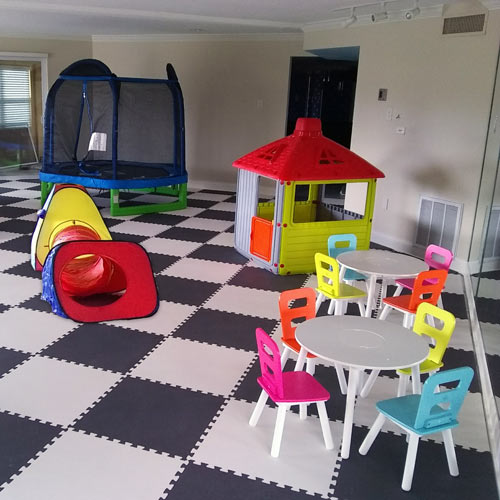 Foam Puzzle Play Mats
are popular ⅝ inch thick mats. They have just enough shock absorption to provide a softer landing should your child trip and fall when running or playing. They will also provide some insulative properties and anti-fatigue benefits.
These 24x24 inch interlocking tiles are waterproof and soft, and they are perfect for home basement floors and gyms - and even a child's bedroom, and they can be installed over virtually any concrete, wood, or tile floor. They come in over 10 colors and feature tight-fitting interlocking tabs that allow for an adhesive-free DIY installation. They boast a scuff-resistant top texture, and they are free of latex and lead.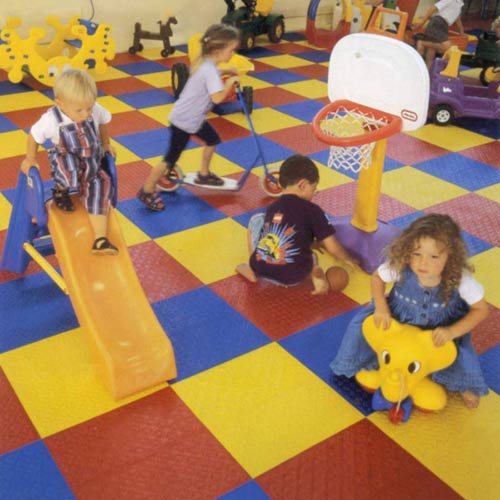 Ergo Matta Cushion Tred Flooring
is ½ inch thick. This flooring is perfect if you're looking for a flooring option for a kids' space needing traction and durability in high traffic/heavy play areas. This product can be used in any place or space where sound dampening and anti-fatigue qualities are desired. The flexible PVC tiles have a lower profile to minimize the worry of trips, slips, or falls.
Available in 8 color options, the kids flooring is made from recycled materials and provides great cushioning. The tiles' locking lug connection system holds them tightly in place once installed, allowing for hours of fun where kids will be on their feet or running around for much of their playtime.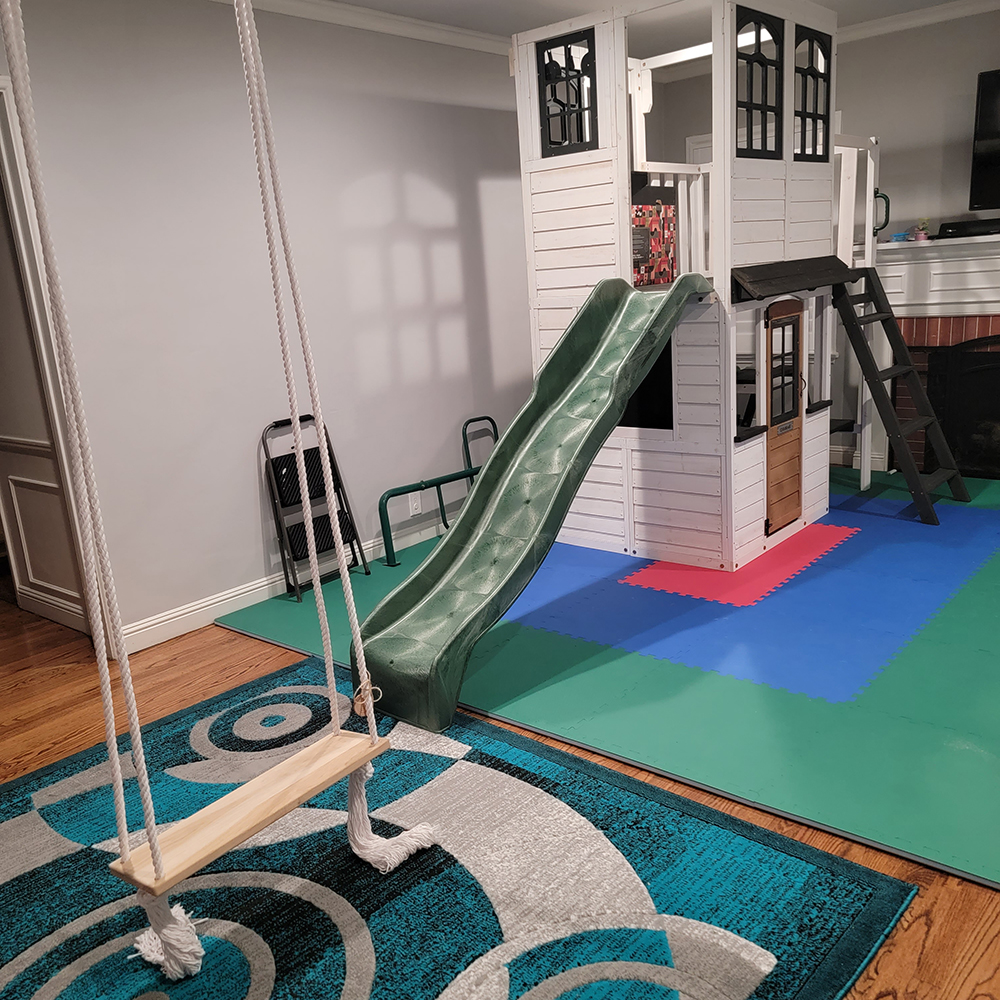 The
Home Sport & Play Mat
is ¾ inch thick, which provides a flexible consistency similar to a soft rubber flooring while providing more cushion. Made of EVA foam, they provide a surface that is colorful, waterproof, stain-resistant, and scuff resistant.
The ¾ inch thickness of this mat makes it a popular one for parents to use for preschoolers play time. The texture and grip on their surface also allows a sure footing for young toddlers learning to walk.
These mats provide anti-fatigue properties that allow kids to play longer and harder. Also, the foam mats absorb shock extremely well and also have a firmness that allows for quick and easy movement. They also have a thatch surface texture, and they are reversible.
Which Mats Are Greater Than 1 Inch Thick?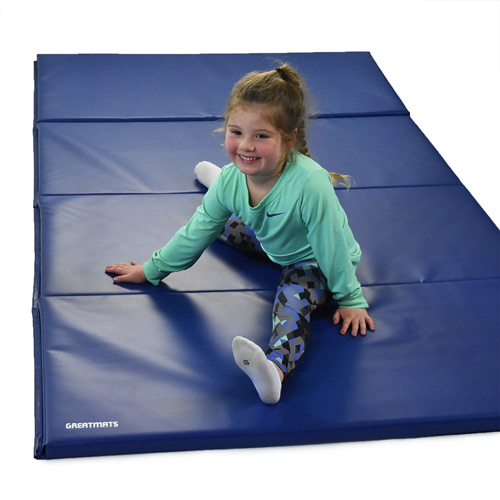 Discount Gym Mats
are 1 ⅜ inch thick. These folding play mats for kids are versatile, durable, and economical and used for tumbles, stretching, and playing. They are made of high-quality materials, free of lead, and their inner PE foam core provides support, softness, comfort, and shock relieving qualities. These mats also bounce back quickly after being compressed, and they hold their shape and quality.
The 2-foot wide panels fold accordion style, reducing their size to 4 by 2 feet for convenient portability. The mats are also designed to resist mildew, mold, and rot.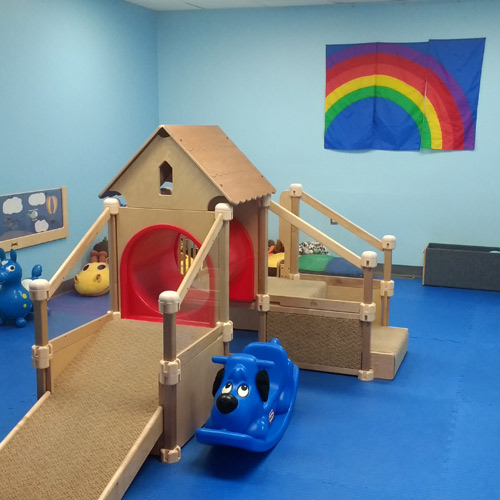 Indoor Playground Flooring Tiles
are 1 ⅝ inches thick, providing excellent cushioning and protection with their 4-foot fall height ASTM rating. This product features an interlocking, puzzle design, providing a surface with a no skin burn top texture that's non-absorbent. It provides a footing that is soft and flexible and boasts shock absorption qualities and safety in any space where kids will be running, jumping, and possibly falling.
These large, nontoxic puzzle mats provide firmness to ensure that children will not sink too far into the tile and suffer a twisted or sprained ankle injury due to the flooring.
Greatmats - For The Best Play Mats For Kids!
The mat system you choose may combine one or more of the options listed.
Allow Greatmats to send samples and offer advice and suggestions to help you determine the right mat or flooring system for you. If your priorities include safe, quality flooring combined with excellent service and value, Greatmats has what you're looking for.