How Much Does Wood Grain Tile Cost?
By Kyle Schurman Created: January, 2021 - Modified: February, 2023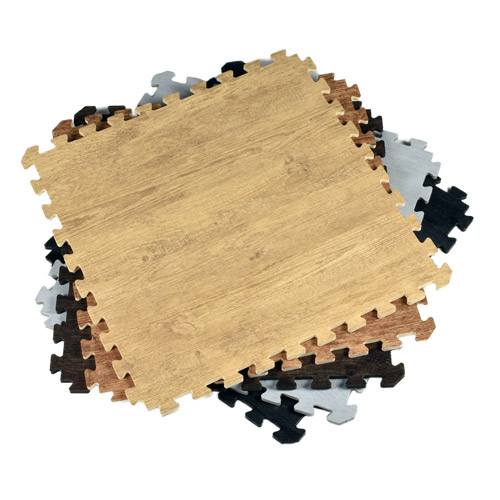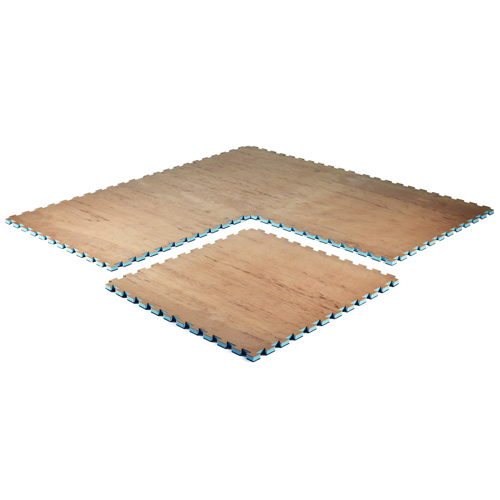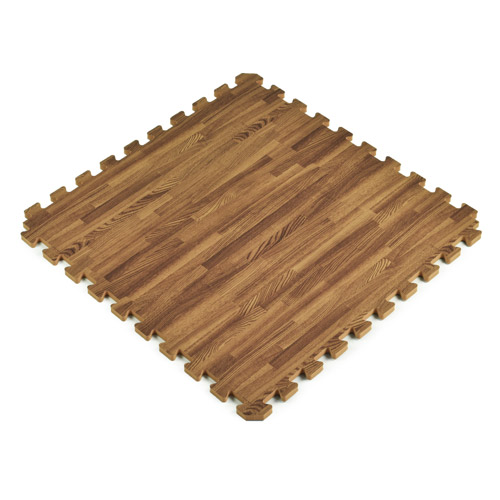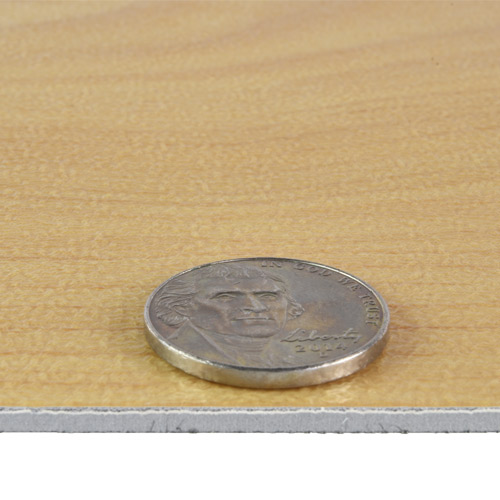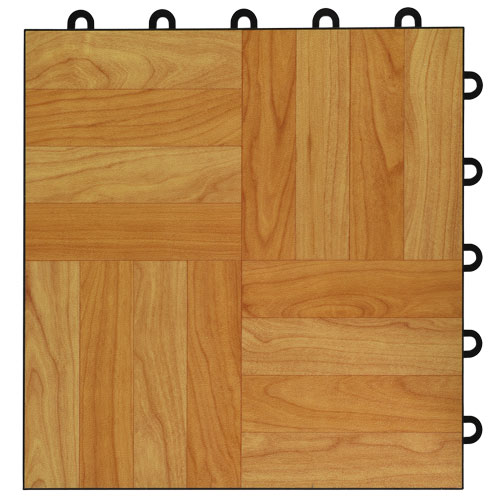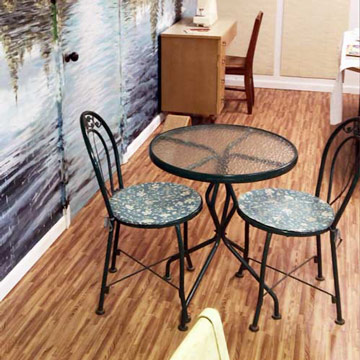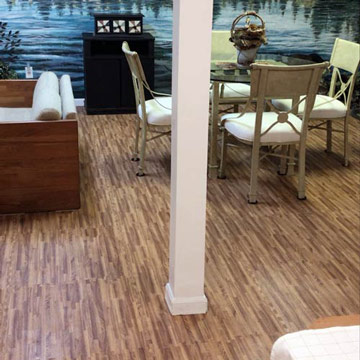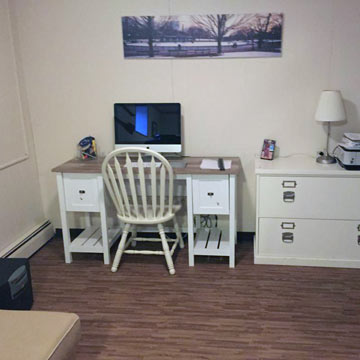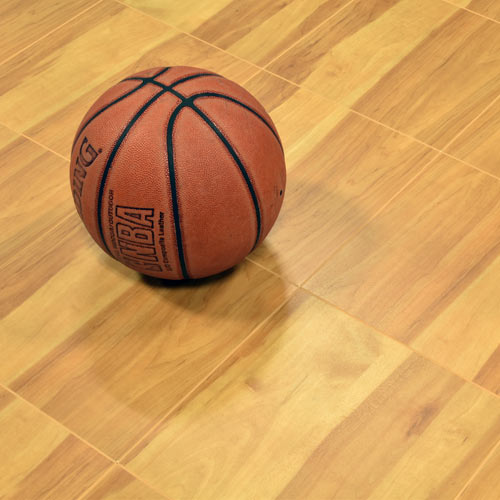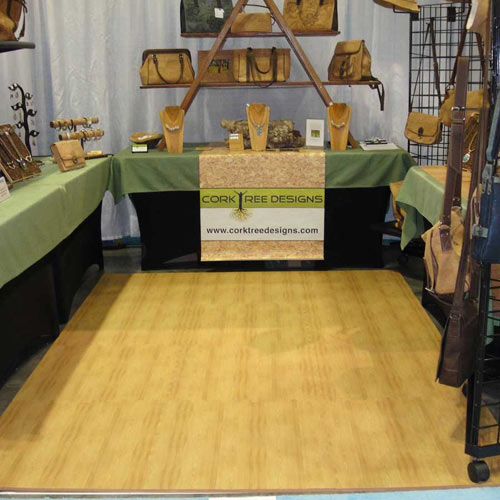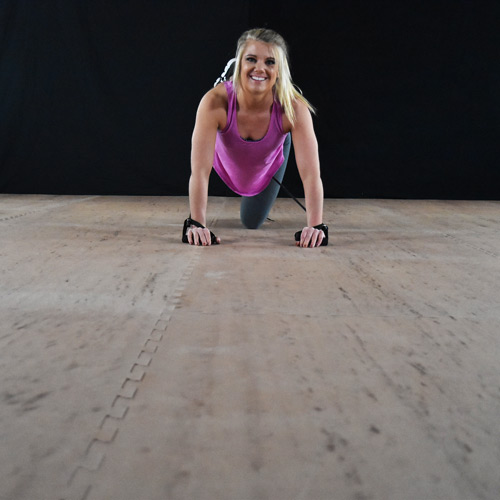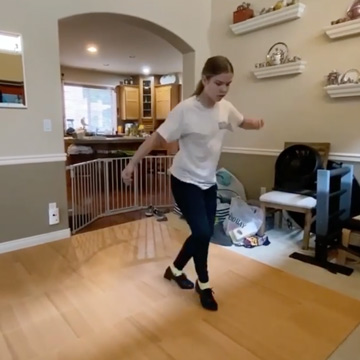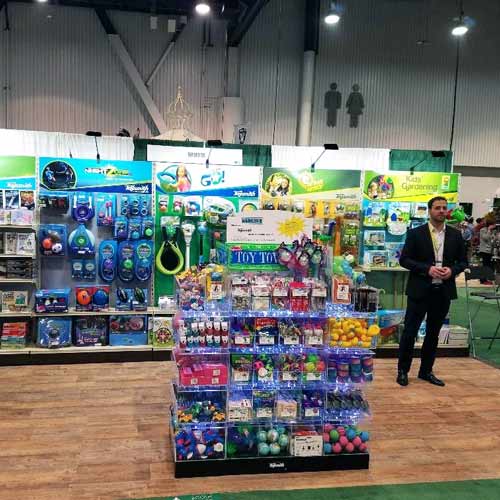 Wood grain tile has a far lower cost than actual hardwood flooring installations. The overall cost of this style of faux wood flooring depends on the type of material in use. Some of the options and cost ranges include:
Interlocking foam: A foam wood grain tile will have a cost somewhere between a low of $1.50 and a high of $3 per square foot of coverage. A reversible style of tile will have a cost at the upper end of this range because of the ability to use either side in the install.

Vinyl peel and stick: A wood look vinyl plank is extremely thin, delivering a lightweight material that simplifies installation. It has a cost in a range of about $1.75 to $5 per square foot. Vinyl has plenty of durability and will continue to look new, even when used in areas of high foot traffic.

Plastic interlocking tray with vinyl: Wood grain tile printed on interlocking vinyl affixed to a plastic base is easy to install, but it has a higher cost than some other options at about $5 to $10 per square foot. Some of these plastic tiles work especially well for basements, as they have a raised base to allow for airflow that helps moisture to evaporate.
Understand that the price per tile for all of these options will vary quite a bit, as the dimensions of each model of wood grain tile will be different. Some tiles may only measure 1-by-1 feet, while others measure 2-by-2 feet or larger. The best way to compare the price of each model will be to look at the cost per square foot.
How Does Wood Grain Tile Made From Foam Look?
Customers appreciate the ability to use foam in flooring installations where they're trying to create the look of a wood floor - only with more cushion. Foam is lightweight, and the puzzle style edges go together fast.
Best of all, the wood pattern printed on the foam surface looks extremely realistic with multiple different light and dark stain colors and patterns available that approximate real hardwood. Some even have a colored wood grain stain, including gray, for an interesting appearance.
The
Foam Tile Wood Grain
product delivers multiple patterns designed to resemble wood with a bit of a texture to it, creating an especially realistic design.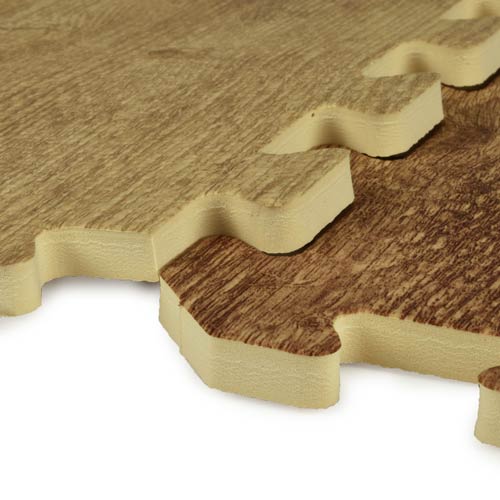 Each tile measures 2 by 2 feet, so it will cover quite a bit of space in very little time. For those who need to create a tight-to-the-wall installation, just cut through the 7/16 inch thickness of the foam with a sharp utility knife to create a flat edge, removing the puzzled edge.
If seeking a design made for tougher conditions, consider the
Wood Grain Reversible Foam Tile
, which measures 1/2 in thickness.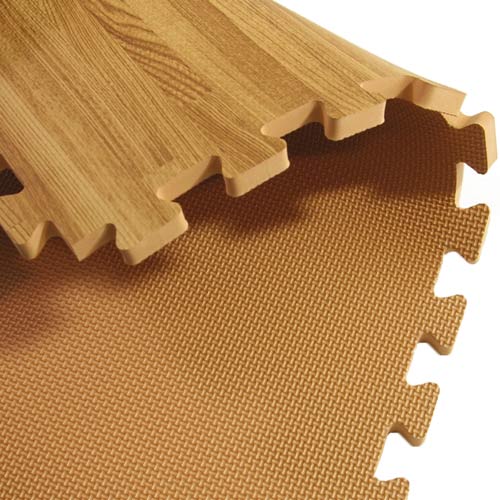 One side of this tile contains the wood grain pattern, while the flip side has a tan thatch pattern. Should one side of the flooring system become damaged, just flip it over and use the other side. This greatly enhances the longevity and value of the floor. (Flipping one tile to the tan side would break the wood grain pattern, though.)
Another reversible option is the
Martial Arts Premium Karate Mat
. This is the largest wood grain tile options, which has a few solid color models as well. The wood grain model has a black color on the opposite side. It measures 1 inch in thickness, giving users the maximum amount of cushioning.
Are Peel and Stick Faux Wood Tiles Durable Enough?
When comparing the most durable wood grain vinyl flooring varieties, a highly popular design is the
Envee Tacky Back LVP Laminate Planks
. It includes a wear resistant layer on the top, which allows for installation of this model in a high traffic area, where it will continue to look like new.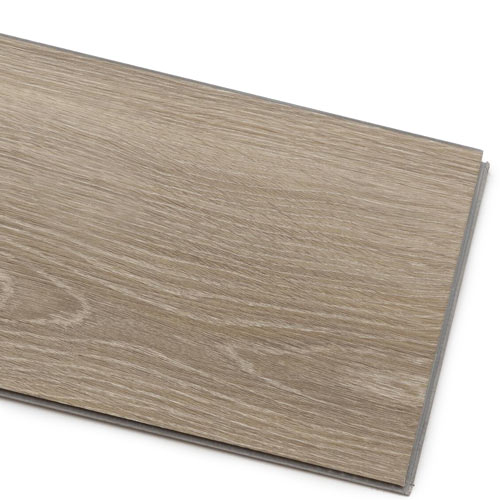 Layout is a piece of cake with this model, as installers can just peel the protective backing from the vinyl and lay it in place. The manufacturer places the adhesive on the plank ahead of time, which means there's no need to use messy glue. It is available in wood color stains, including barnwood, maple, and oak.
What Is the Best Fake Wood Grain Tile for Use in a Basement?
Customers who are looking for a tile that works in a basement where moisture problems may occur appreciate the design of the
Max Tile Raised Floor Tile
.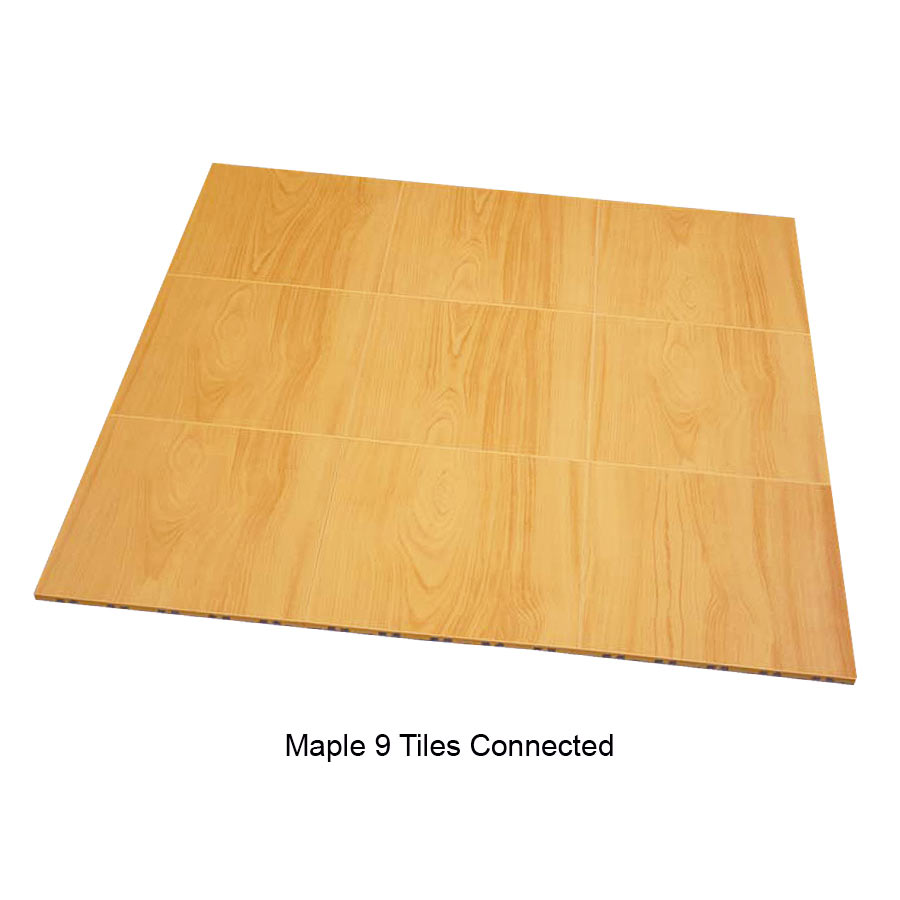 This tile has hidden tab and loop designs on opposite edges, simplifying the process of connecting the end of one tile to the adjacent end on another tile. Once the connection occurs, the interlock parts on the edges will not show, creating a finished, professional look.
The vinyl sits on top of a plastic base, which has a raised design. This means the base lifts the vinyl surface slightly above the subfloor, allowing air to flow underneath the tile, evaporating moisture in the basement.