How Large Are Martial Arts Mats?
By Kyle Schurman Created: December, 2020 - Modified: March, 2021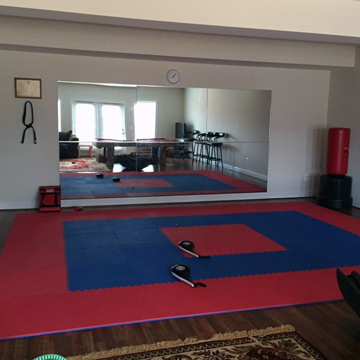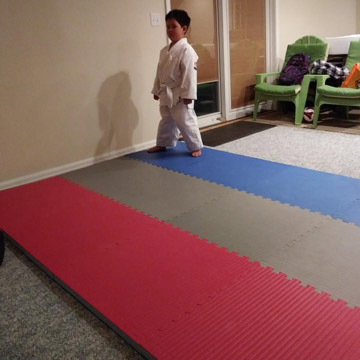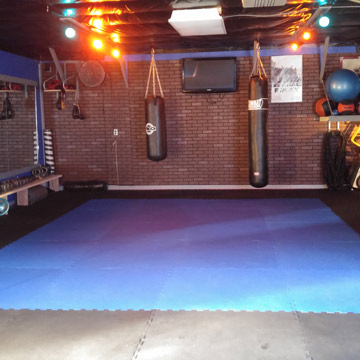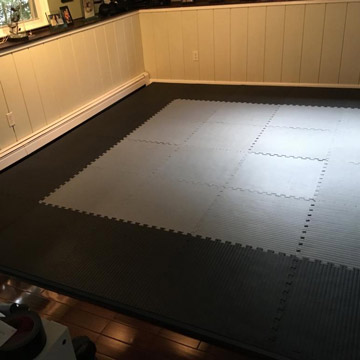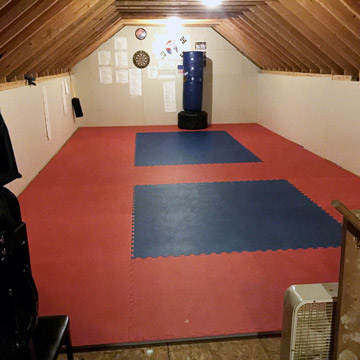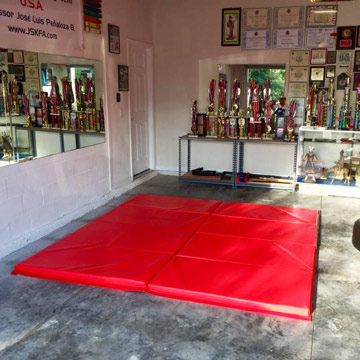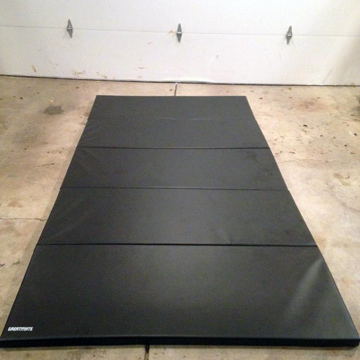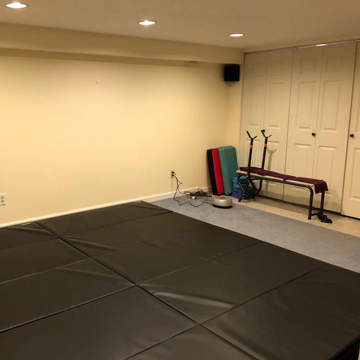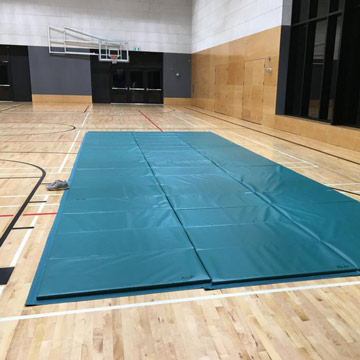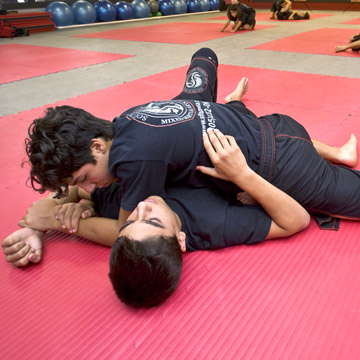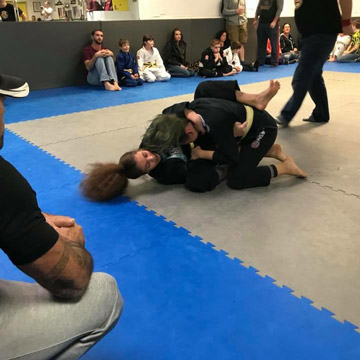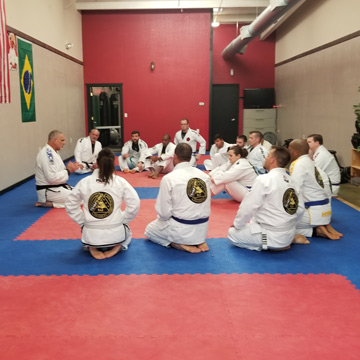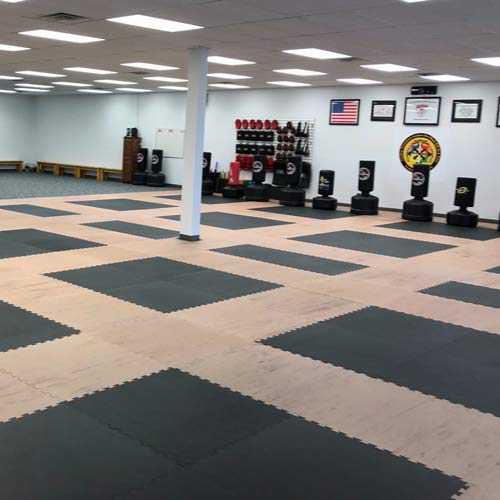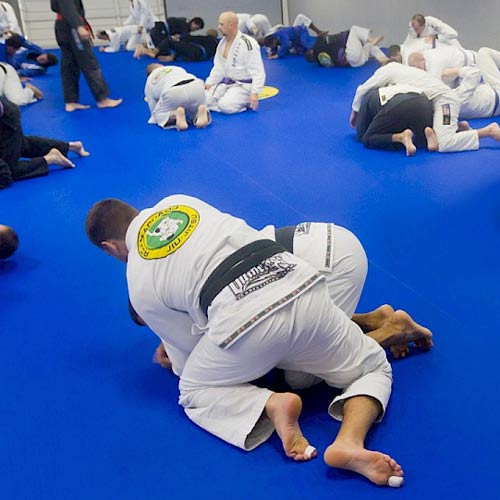 Martial arts mats serve a variety of purposes, including fatigue relief and cushioning for falls while providing the proper amount of slip resistance to safely perform quick movements or techniques. There are several different martial arts mat sizing and style options available to accomplish those tasks, ranging from 2x2 foot puzzle mats to long, 6-feet wide rolls of martial arts matting and several options in between. 





The area covered by the mats is also very important. If the matted area is too small, the athletes could miss the mat when falling or when making a move. If they are too large, you could be wasting money, or you may not have the space required to use them at home. It's also important to keep in mind how they will be stored - in a closet, on a shelf, left in place, etc.
Selecting the correct size of martial arts mats requires thinking about how you plan to use them. Here are some examples of various types and sizes of these mats for commercial and residential use.
When Should I Use Roll Out Matting? (5x10 feet and larger)
The largest martial arts mats come in a roll out form. Roll out martial arts mats work well for disciplines like jiu jitsu, MMA, BJJ, and karate, where you need plenty of coverage area to handle the quick movements these disciplines require. These work with or without shoes, matching the needs of the discipline or the requirements of the competition. 
Our
Roll Out Mats
have a width of 6 feet, and we can create custom cut lengths of 18 feet and greater to fit the needs of a professional studio, gym or academy. Place a few of these side by side, and you'll have a large area covered with virtually no seams.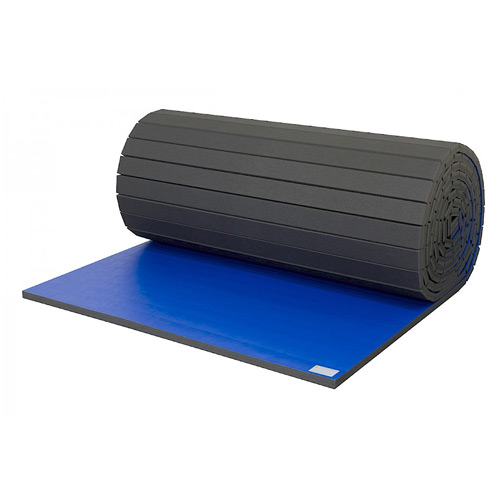 If you're seeking a smaller coverage area to use at the house for practice sessions in a basement, we also offer a
Roll Out 5x10 Foot
product. With the straight edge, you can place two of these side by side for 100 square feet of coverage for sparring, a practice boxing ring, or a wrestling setup. Otherwise, stick with the single mat, which is ideal for individual workouts.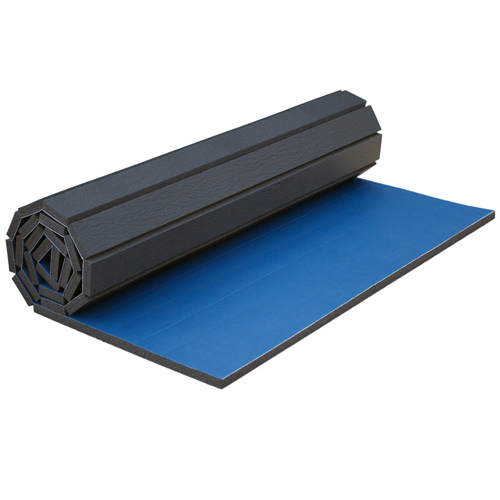 At 1.25 inches in thickness, it has the cushioning required for all kinds of fighting disciplines, without being too soft to create a dangerous footing.
With the roll-up configuration, it is easy to store after the practice session. The back panel foam has slices every few inches across the width of the material, which allows the foam sections to pull away from each other as you roll up the mat, ensuring you can make the roll as tight as possible for storage.
What Are Some Puzzle Edge Interlocking Martial Arts Mat Options? (2x2 and 3.3x3.3 feet)
Creating martial arts mats out of easy-to-handle sized pieces with interlocking edges that resemble jigsaw puzzles is a popular option for both residential and pro dojo settings. 
These systems are perfect for creating a wall-to-wall layout, as you can cut the individual pieces to fit against the wall, no matter what kind of coverage area you have for a great floating floor. For an island installation, where the layout sits in the middle of the room, connect border pieces to the jigsaw edges to create a straight edge around the perimeter.
For disciplines where ground work and takedowns occur, make sure to use tatami surfaced martial arts mats. Greatmats specialized tatami textured on its puzzle mats will not cause burns and scrapes on the skin during disciplines such as BJJ and MMA.
Our
Grappling MMA Mats 1.5 Inch
product has a tatami surface. It is easy to install at a handy 1-by-1-meter size. When covering a huge space, these big tiles will make the work go faster. This is the preferred size for most commercial dojos.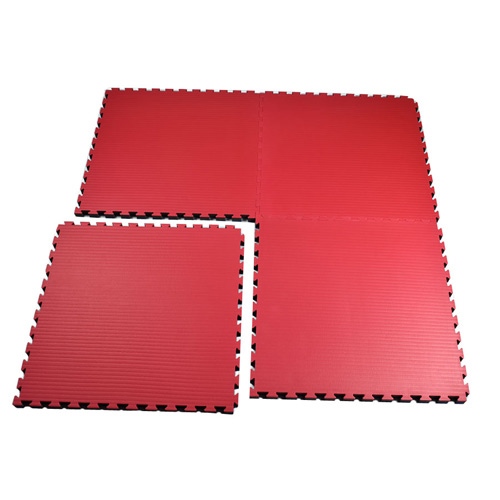 For those who want a smaller size in the individual tiles, we also offer
Home BJJ Mats 1.5 Inch
. At 2-by-2-feet and with a lightweight foam design, one person can handle the installation easily. These also feature a no-burn tatami surface.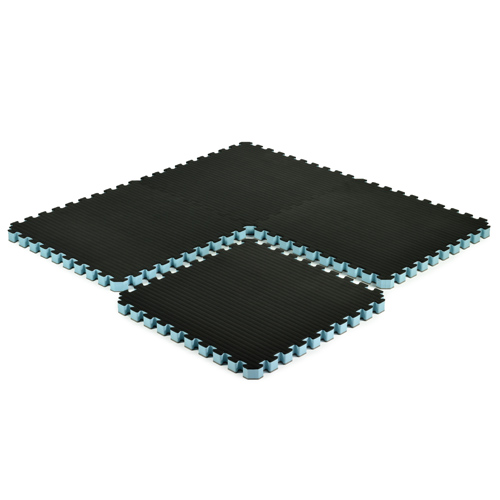 At 1.5 inches in thickness, both of these styles of puzzle edge mats have an ASTM fall height rating of 4 feet, which is ideal for the majority of martial arts disciplines. Greatmats offers both styles in multiple colors, and both have a reversible design.
Thinner puzzle mat options are available in both sizes, including 1.25 inches, 1 inch and 20 mm. They also offer a variety of surface textures to accommodate bare feet or athletic footwear.
Are Foldable Gym Mats Appropriate for Martial Arts? (4x6 feet to 6x12 feet)
As a final option in martial arts mats, folding mats are a possibility for practice sessions. Although these are commonly known for use in gymnastics studios, they are also popular for martial arts, giving a maximum level of cushion, almost like a crash mat.
The
Gym Mats 4x10 Ft
product yields 40 square feet of coverage. We also have larger folding units covering 50 square feet, as well as smaller units with 24 or 32 square feet of coverage.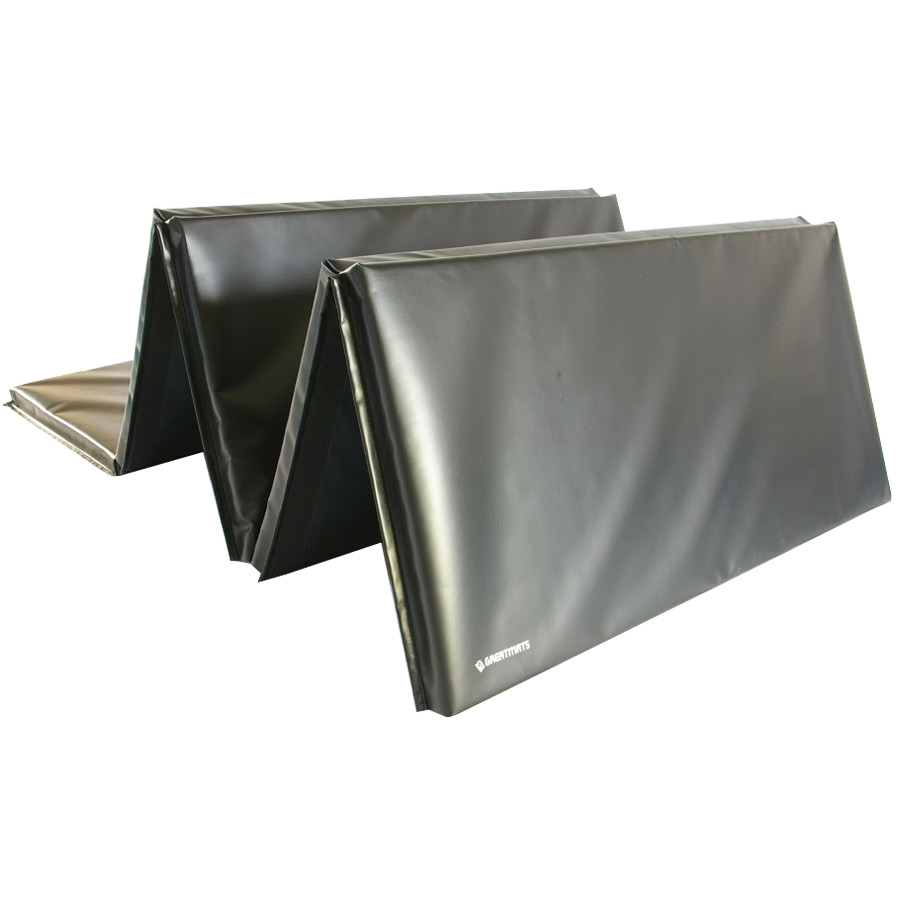 Each foam panel has a tough vinyl covering that connects the panels and allows them to fold onto each other for simplified storage. The vinyl is extremely durable, giving customers a long lasting level of performance.
These mats typically have 2 inches of thickness, so they provide the required cushioning for those martial arts athletes who are working on throws. For even more cushion, Greatmats also offers folding mats with 2.5 inches of thickness.