How Big Of Floor Mats Are Needed For Online Spin Classes?
By Lisa Hobbie Created: May, 2021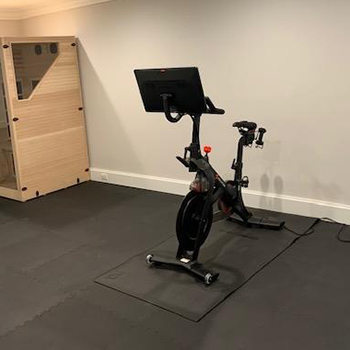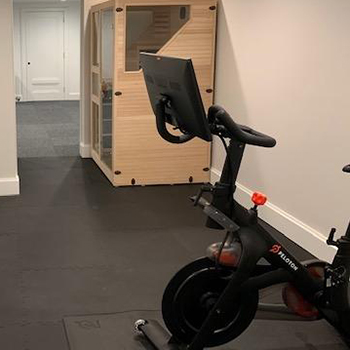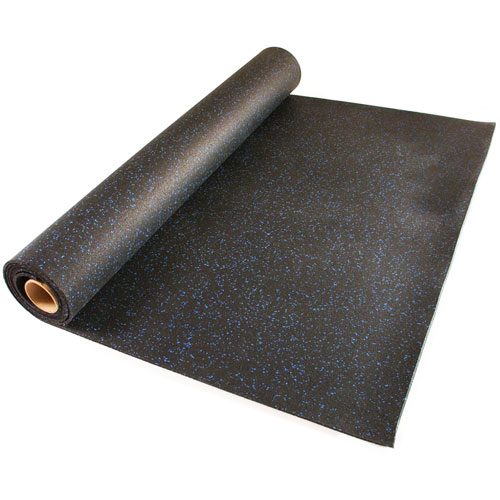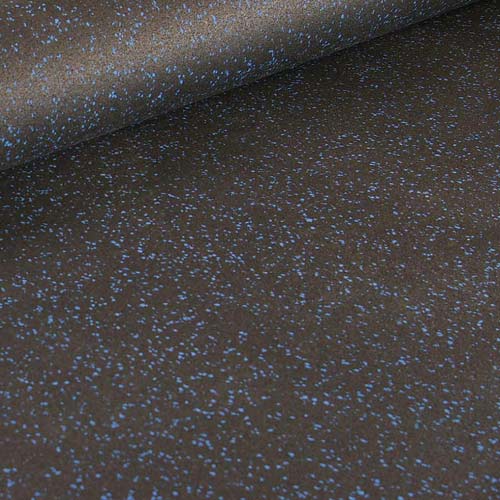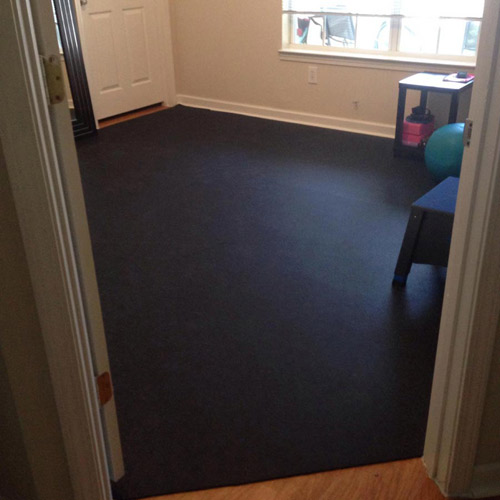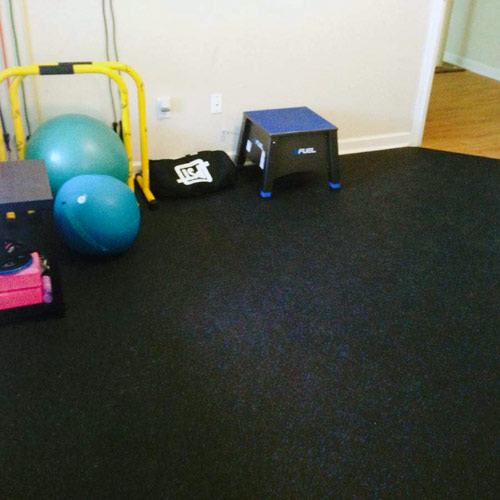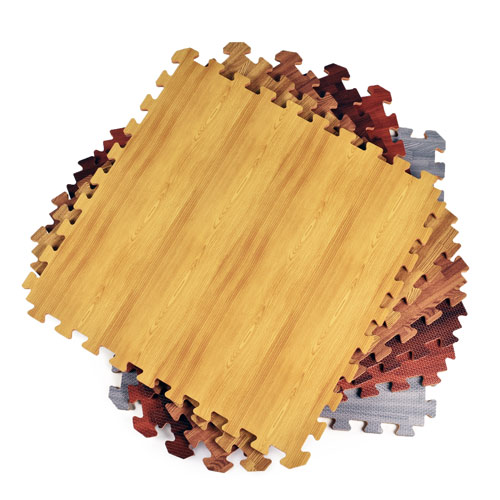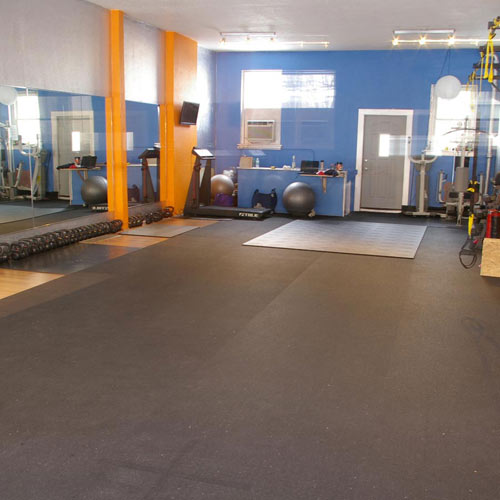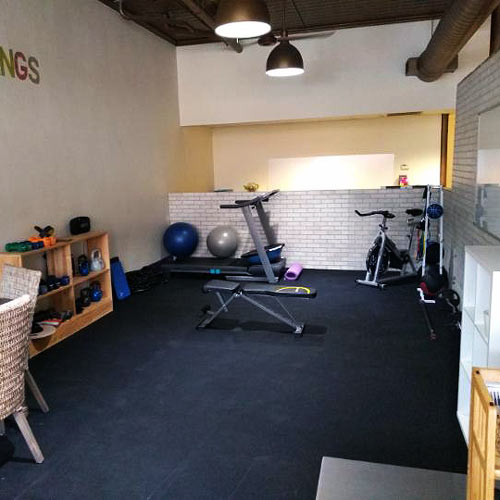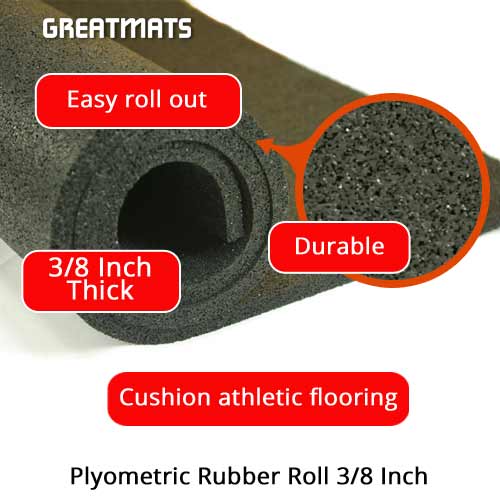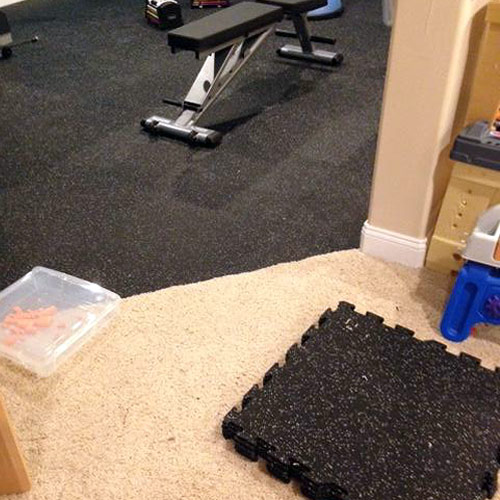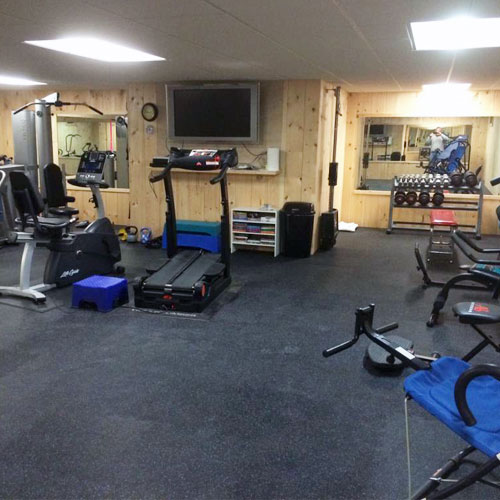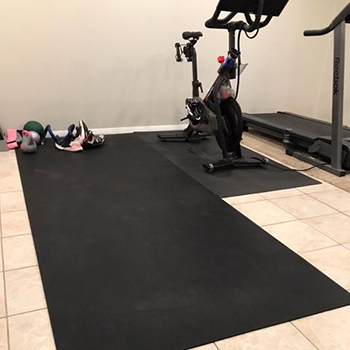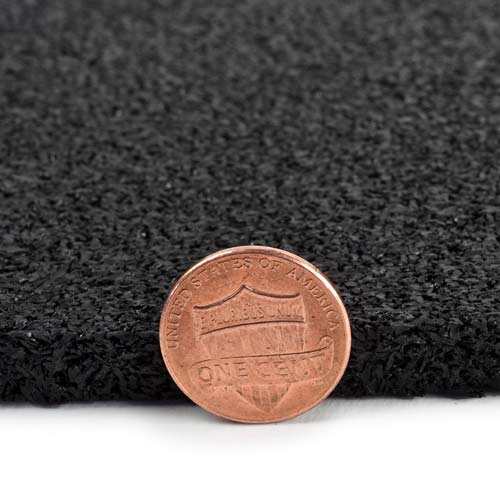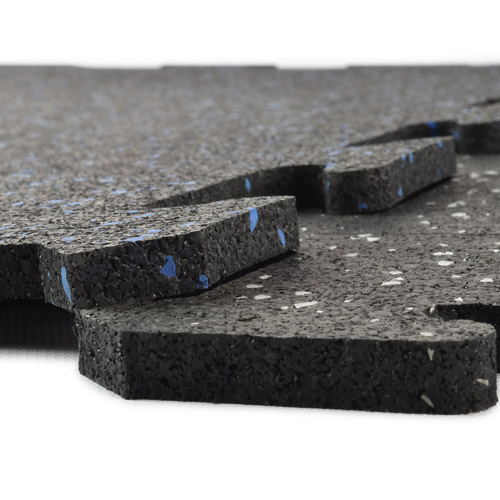 Online spin classes
are quite the fitness craze right now. Online spin class options for beginners and pros are so hip that there are options for everyone - from free YouTube video classes to paid group fitness memberships.
Once you get your peloton or other type of indoor bike, you may think you're ready to go. But there's more to getting the most out of your virtual or live stream workout. Having suitable floor mats in place to go under your cycle will protect your subfloor and enhance your at home experience.
Knowing how big of floor mats to purchase depends on whether you just want the product to be big enough to go under your bike, 4 x 4 or 5 x 5 or, if you want a matting system that can cover a small workout area or room to serve multiple purposes.
Greatmats offers a number of great products that will provide the best online spin experience. Among the different options, the following 5 are the most popular:
It really is important to have a mat under your spin bike. Drops of sweat, spilled water bottles, bikes moving around unintentionally all could damage your subfloor. An appropriate mat, like one of the top 5, is designed to take use and abuse so that your subfloor doesn't have to.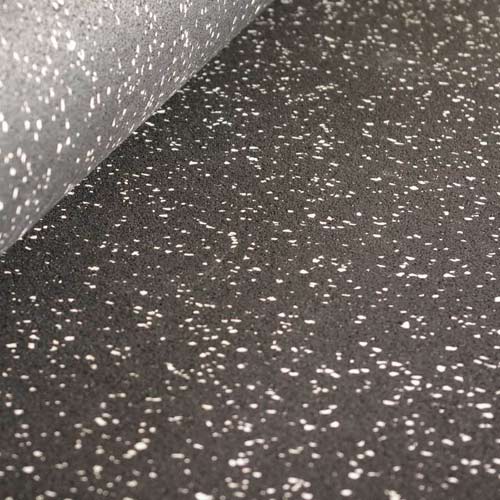 Rubber Flooring Rolls are perfect under exercise equipment. This particular product is great to accommodate a bike for your online spin class, as it is 4x10 feet - arguably the perfect size for this application. These rolls are very attractive with their unique 10 percent color fleck throughout, and their ¼ inch thickness offers a stable base on which to ride and sufficient protection for your subfloor.
With a superior material density rating of Shore A 60, these rubber gym flooring rolls will stand up to any abuse you or your bike will throw at it. Customers love using two of these mats side by side - with one for a spin bike and the second for weights and other equipment. It offers the perfect workout space flooring.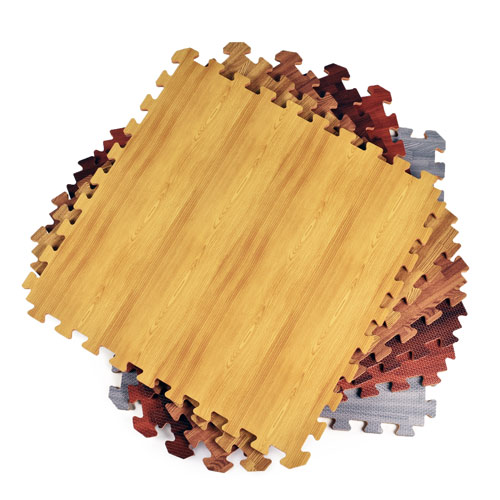 Reversible Wood Grain Foam Tiles are versatile, durable, and attractive. They are each 2x2 feet, so you could cover the space you're using for your online spin class in no time and using minimal product. This matting system would look great in an entire room or large space, as well.
They are waterproof, lead free, and latex free, and they feature a wood grain design on one side and thatch surface on the other side with a colored foam core that helps keep the flooring looking fresh even if the surface starts to wear. Customers love that their spin bikes do not wobble when placed on these mats, and the bikes don't damage the mats, either.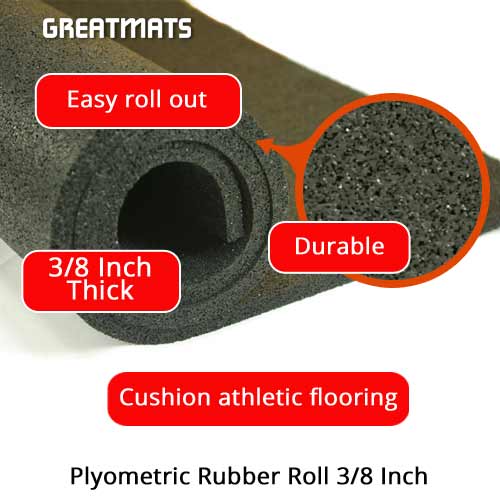 The Plyometric Rubber Gym Roll is another suitable online spin class flooring option. This roll will deliver superior cushion and shock absorption and is designed for rigorous, repetitious athletic workouts. It features a slightly porous structure - making it durable but cushioned to keep joints safe.
It offers a great deal of friction, so it will stay in place and keep your spin bike from moving around. It is also designed to absorb sound. This is a great option if you want one to use to not only accommodate your spin bike, but also to perform other workouts on, as well. They are 4 feet wide and can be cut to nearly any custom length.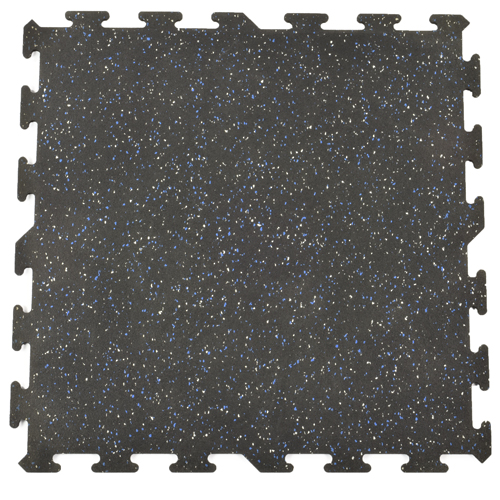 Interlocking Rubber Floor Tiles, like the foam mats, are 2x2 feet. If you prefer the durability of rubber, this may be the option for you. They are fast and easy to install, and again, you wouldn't need many to accommodate your bike. Made in the USA they are designed to endure the heavy weight of exercise equipment, and they also dampen noise. Their 8mm thickness delivers durable, long lasting surfacing, and offers a smooth but non-slip surface that will provide years of quality flooring.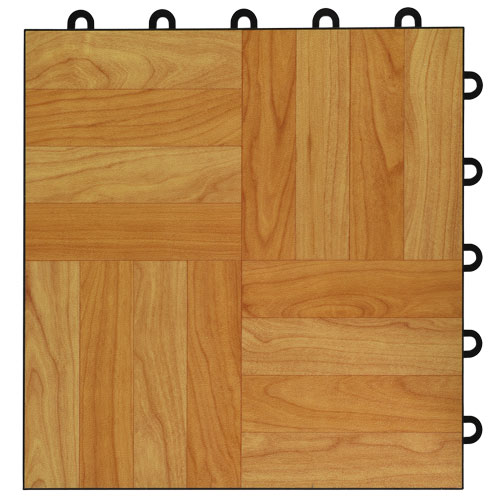 If you want a flooring solution to use to cover a home gym that will accommodate many types of workouts and equipment - including but not limited to a spin bike - the Max Tile Raised Modular Flooring product is the perfect choice. Attractive, durable, and versatile, this floor boasts a commercial grade vinyl surface that presents the look of a stunning hardwood floor with numerous benefits.
The raised design allows for air flow to prevent mold and mildew, and it can provide a thermal insulative benefit due to the air pocket beneath the vinyl surface. The floor is non-absorbent, scratch resistant, and scuff resistant. For an extra layer of cushioned comfort and support, a 3 mm rubber floor underlayment can be added - which also offers sound buffering and additional insulative qualities.
Greatmats - For Online Spin Class Matting of all Sizes
Any of the flooring solutions highlighted would work perfectly for an online spin class bike. When you're ready to purchase, or, if you have questions about these products, just reach out to the friendly and helpful staff who are ready to assist. Regardless of the product you choose, know that you will be getting the very best when it comes from Greatmats.