Ring Mat Features - Rubber Mats for Horse Stalls
By Paige Cerulli Created: June, 2017 - Modified: February, 2021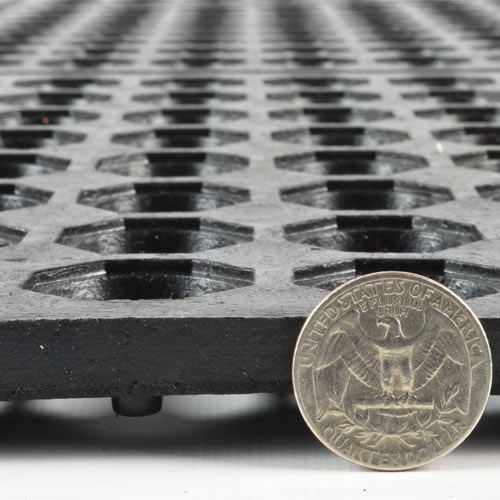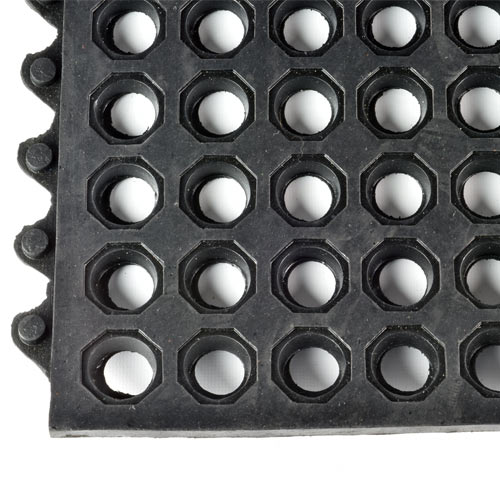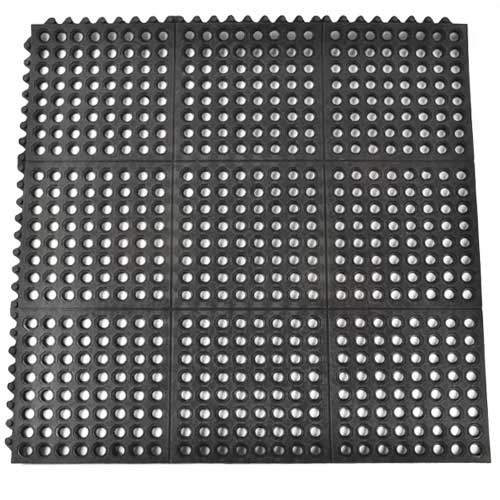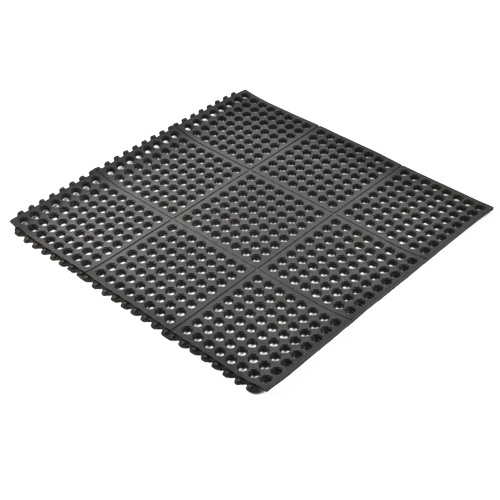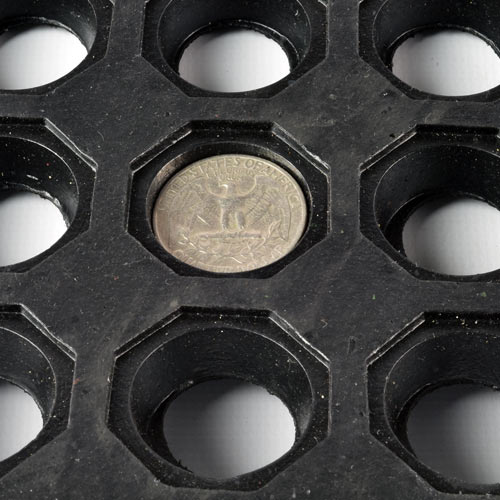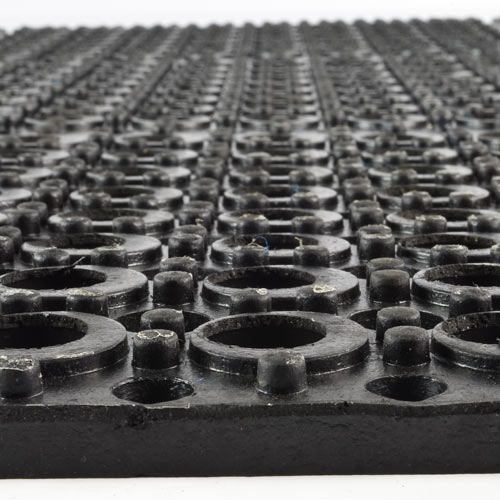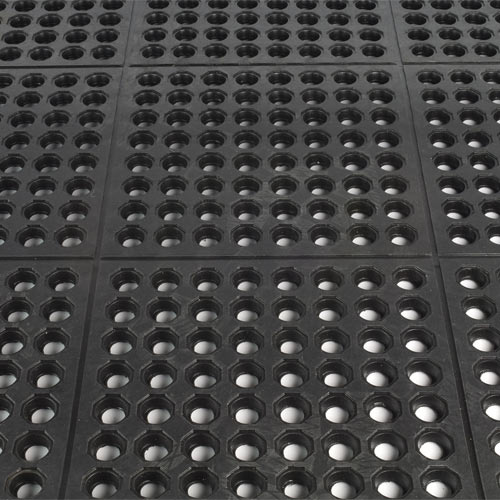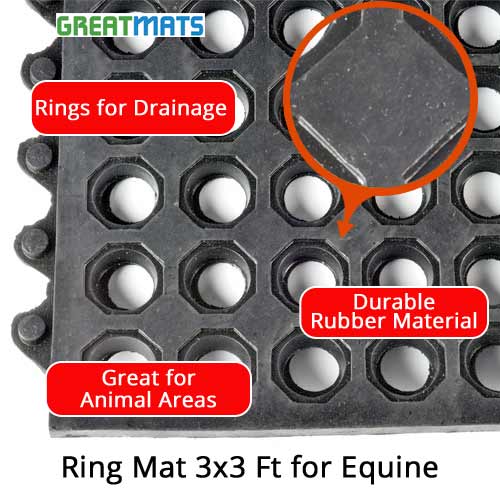 If you're looking for a versatile flooring solution for your horse barn or dog kennel, then consider the Ring Mat 3x3 Ft for Equine 5/8 Inch. This rubber mat features a
perforated hole surface
that lets water drain right through, keeping the footing dry so your animals don't stand in liquids. Each horse mat is 5/8 inches thick and weighs 25 pounds, so it's easy to move and install.
These rubber horse mats are highly durable and can be used both indoors and outdoors. They interlock easily to create a solid surface, and their rubber material helps to keep them securely in place. They carry a 1-year limited manufacturer's warranty.
Uses for Rubber Ring Mats
This ring mat has many applications around your barn and kennel.







Installing Rubber Horse Mats
Rubber ring mats also offer plenty of benefits when it comes to their installation. They can be dry laid with no need for adhesive, which also means you can remove and relocate the mats at any time. The mat edges interlock together to form a solid surface, and you can cut them with a utility knife and a straight edge.
Since water flows through these barn mats, you'll want to install them over a concrete with a floor drain, dirt area, a paved area, or over gravel. Gravel can help to promote drainage, especially if the area beneath the mats isn't flat.
Do rubber ring horse mats smell?
These rubber ring mats do have a stronger rubber small, so we don't recommend you install them in small rooms with poor ventilation, like small tack rooms or bathrooms. The mats are best used as rubber mats for horse stalls in large barns or for outdoor use where there's plenty of airflow.
Can ring mats be used in horse trailers?
Yes, you can use ring mats in horse trailers. The mats connect together securely to form a solid floor, and their rubber underside helps to keep them from shifting. They even help to reduce heat transfer, ideal for trailering on hot summer days when the heat of the road heats up the trailer floor.
If your horse urinates during the trip, it will flow right through the mats, so your horse keeps his traction and the footing doesn't become slick. When it's time to clean out your trailer after a trip, the mats weigh less than traditional solid trailer mats do, so they're easier to remove and flip.
How much do ring barn mats cost?
Greatmats Ring Mats 3x3 foot cost around $28.75 per mat, so they're an affordable flooring solution for barns, wash stalls, and more. If you plan to buy the mats at a higher volume, please call us for a better price on larger orders.