What Are the Best Perforated Floor Mats?
By Kyle Schurman Created: January, 2021 - Modified: May, 2023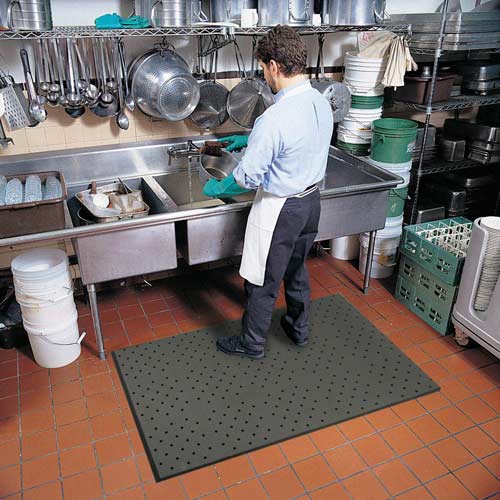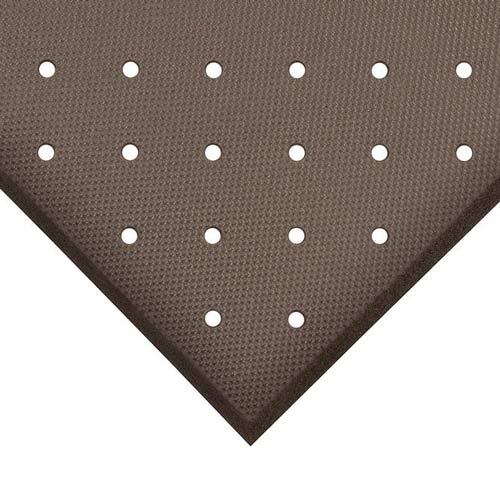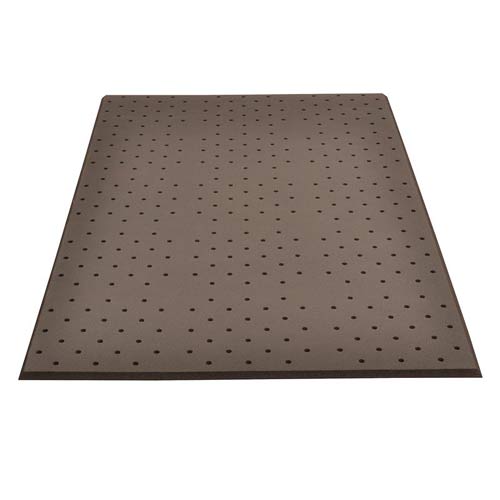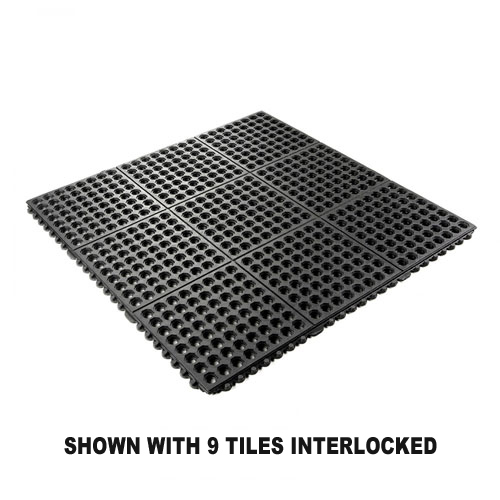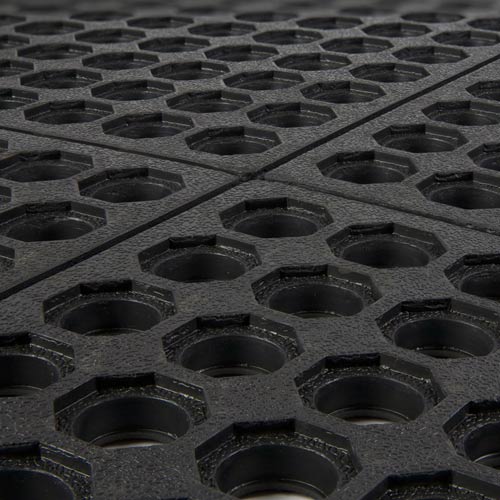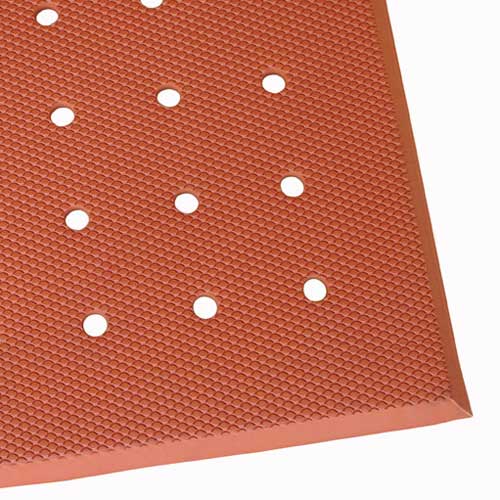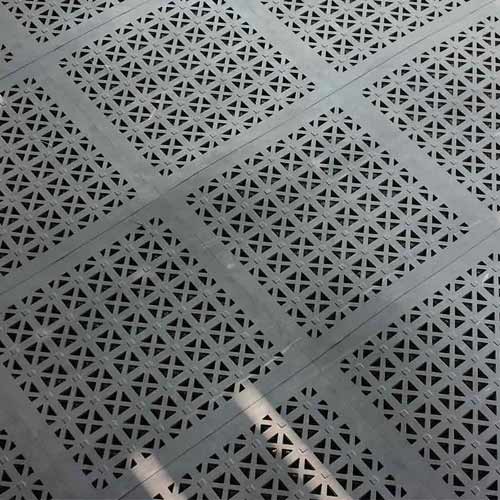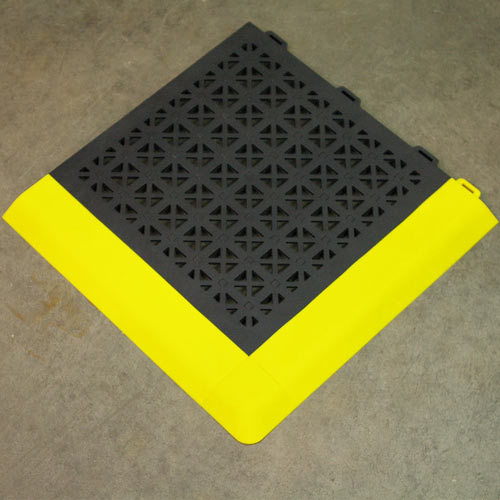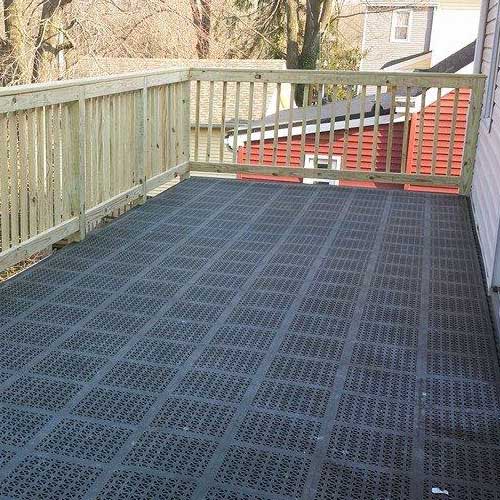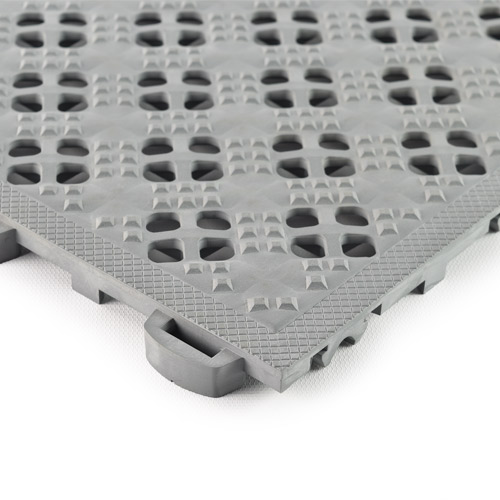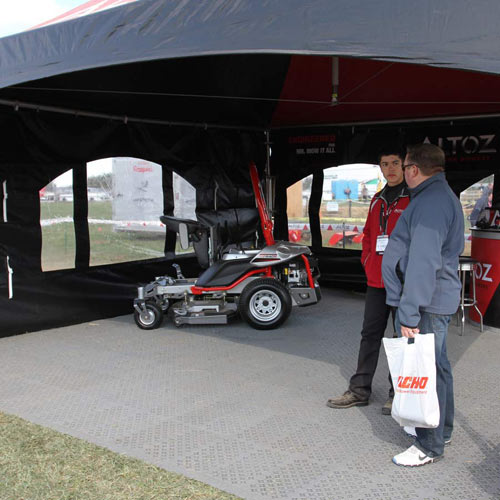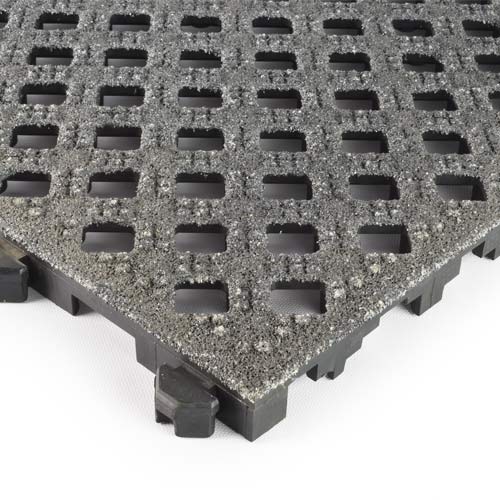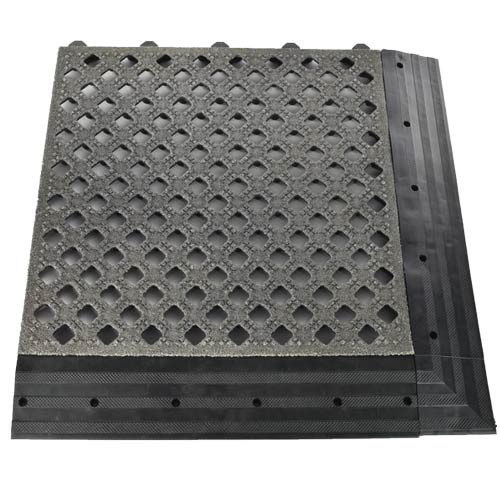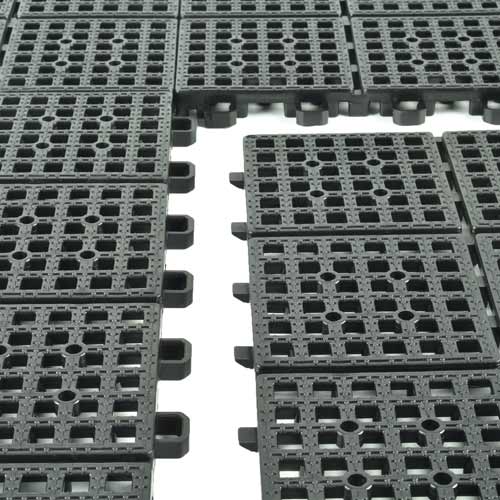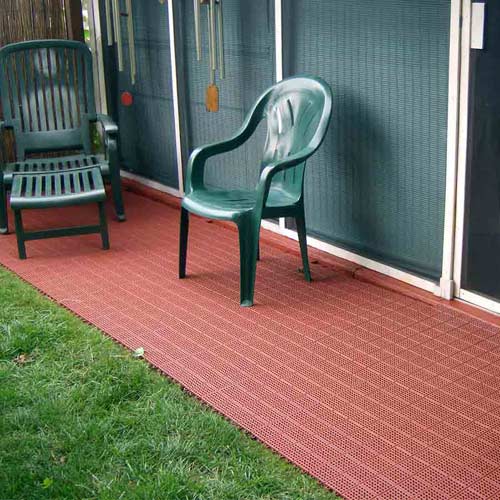 When comparing the best perforated floor mats that will fit particular use cases, pay attention to a few specific features, including:
Planned use case (indoors or outdoors)

Size of perforated holes

Safety features included

Surface materials for traction

Raised base for draining away water

Material used in construction

Color options
A commercial kitchen will need heavy duty perforated floor mats to protect against slips in this potentially dangerous environment, while a foam mat with perforations in the home doesn't need quite the same level of safety features.
The best perforated floor mats in the Greatmats catalog will provide varying levels of safety, performance, and durability, depending on the customers' budget and requirements for the space.
What Do Inexpensive Mats With Perforations Cost?
$2 to $5 per square foot
For the best budget priced outdoor mat in the $2 to $5 per square foot range, consider the
Patio Outdoor Tile
product, which is available in blue, gray, tan, and terra cotta colors. Installation is easy, thanks to the hidden interlock loop and peg design in the 1x1 foot tiles.
Each tile consists of a flexible PVC (polyvinyl chloride) plastic, further simplifying the layout, which must occur over a firm surface, such as cement or brick.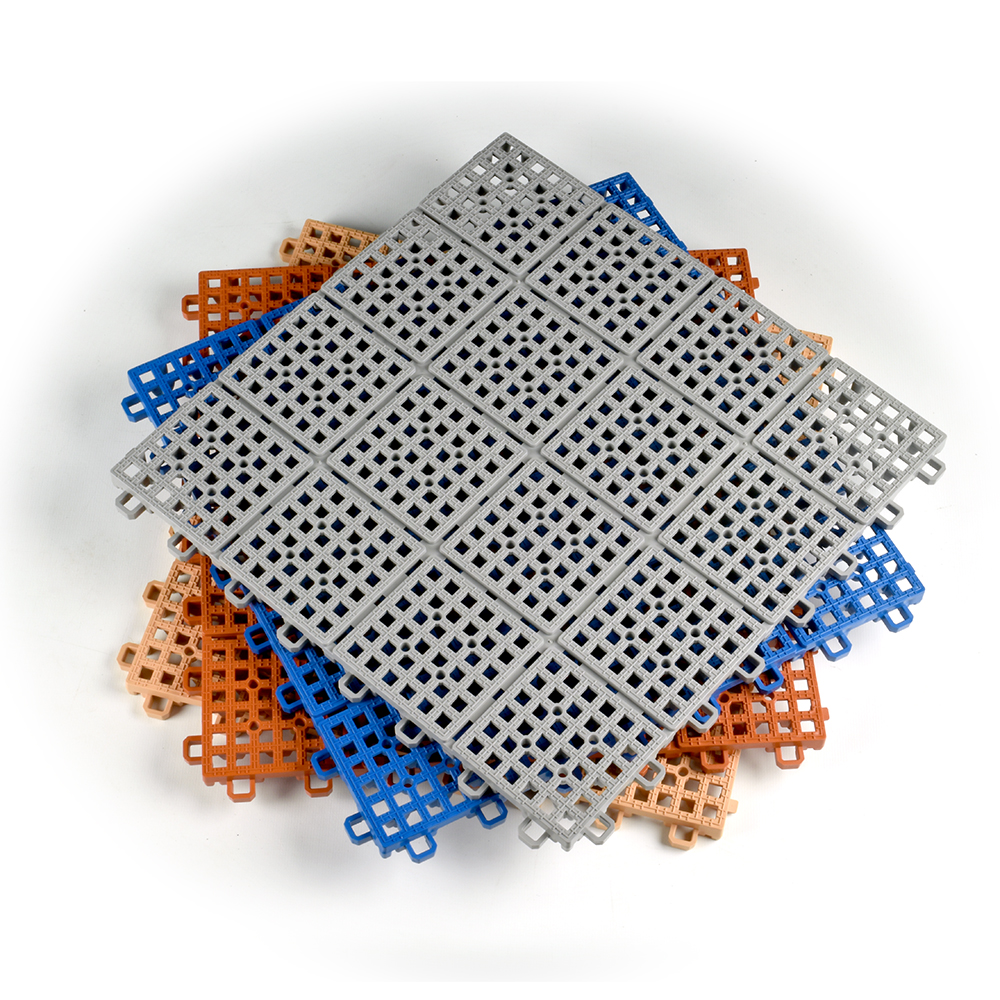 Another option is the
StayLock Tile Perforated Black
, which also consists of PVC. This yields a high level of traction for an outdoor installation, helping those walking or running across it to maintain a secure footing and avoid a slip hazard. This works nicely for an indoor installation in an industrial area as well and offers slightly more cushion than the Patio Outdoor Tile.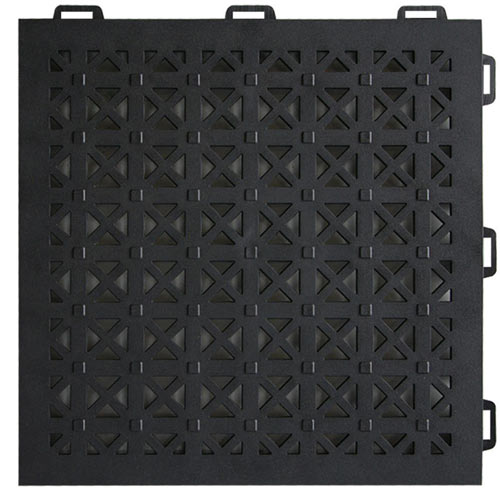 Both of these inexpensive perforated floor mats have a raised base, which allows air to flow underneath, removing moisture through evaporation. This feature means these budget priced mats would work for an entrance mat to catch moisture and other contaminants before visitors enter an office building. They'd also work help in walkways where moisture dripping off shoes can create slipping hazards.
What Is an Average Cost for Perforated Floor Mats?
$5 to $10 per square foot
Expect an average mat with holes to cost between $5 and $10 per square foot. A popular selection for an outdoor mat with perforations is the
Ergo Matta Perforated Outdoor Tile
. This model has round perforations across the top in a diamond pattern, which yields a stylish look.
Eight colors are available in the interlocking design, including blue, green, white, and red. Having a colorful choice for the installation is desirable for daycare playgrounds or pool surrounds. The colors will maintain a like-new look, as the PVC plastic contains sun fade resistance capabilities.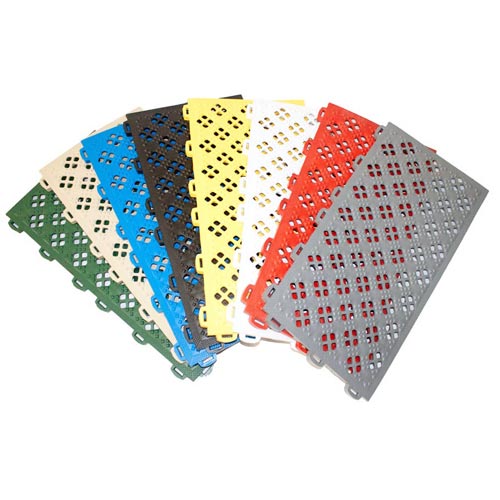 For mid-range priced perforated floor mats with a design that has a bit more durability, consider the
Wearwell 24/7 CFR Perforated Mat
. The ideal use case for this large rubber mat is in an industrial area where mineral oil-based fluids represent a common contaminant.
The mat has big circular perforations that extend through the 5/8-inch thick mat, quickly draining spills from the top of the mat. It's tough enough to stand up to regular use, but the rubber material is soft enough to give anti fatigue properties to the employees who must stand all day to do their jobs.
What Do Premium Mats With Perforations Cost?
$10 to $20 per square foot
The impressive commercial quality perforated floor mats found in the $10 to $20 price range per square foot offer maximum anti fatigue capabilities, while standing up to regular use and exposure to contaminants that could cause a lower priced mat to break down prematurely.
The
VIP Red Cloud Anti Fatigue Mat with Holes
works for stand-alone use, as it does not have an interlocking edge. With a size of 3-by-5 feet, it easily can provide the space a single person needs for standing and working.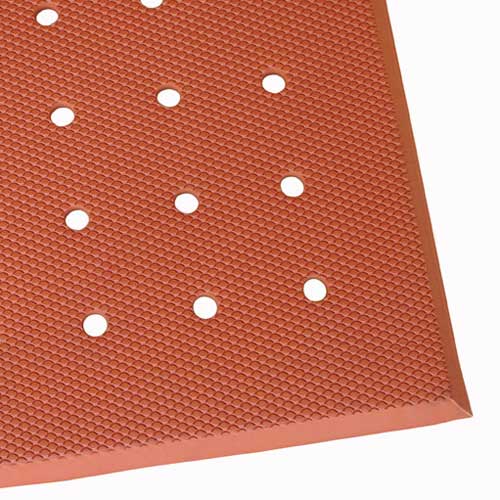 The nitrile rubber material delivers an anti slip texture. It's non-absorbent and grease-proof, so liquids in a kitchen setting will not soak into the mat. Instead, they'll drain through the round holes in the material.
A similar option for providing comfort for employees who must stand the entire day is the
SuperFoam Perforated Anti Fatigue Mat
. It consists of a blend of closed cell nitrile and PVC foam, creating both durability and comfort for the employees.
It resists chemicals, oils, and greases, so it'll work in a kitchen setting, as well as in bars and at waiter/waitress stations in a restaurant.