How Versatile Are Ground Protection Mats?
By Kim Butler Created: August, 2017 - Modified: September, 2020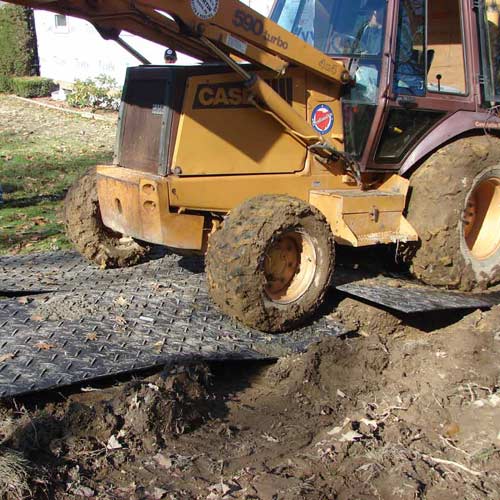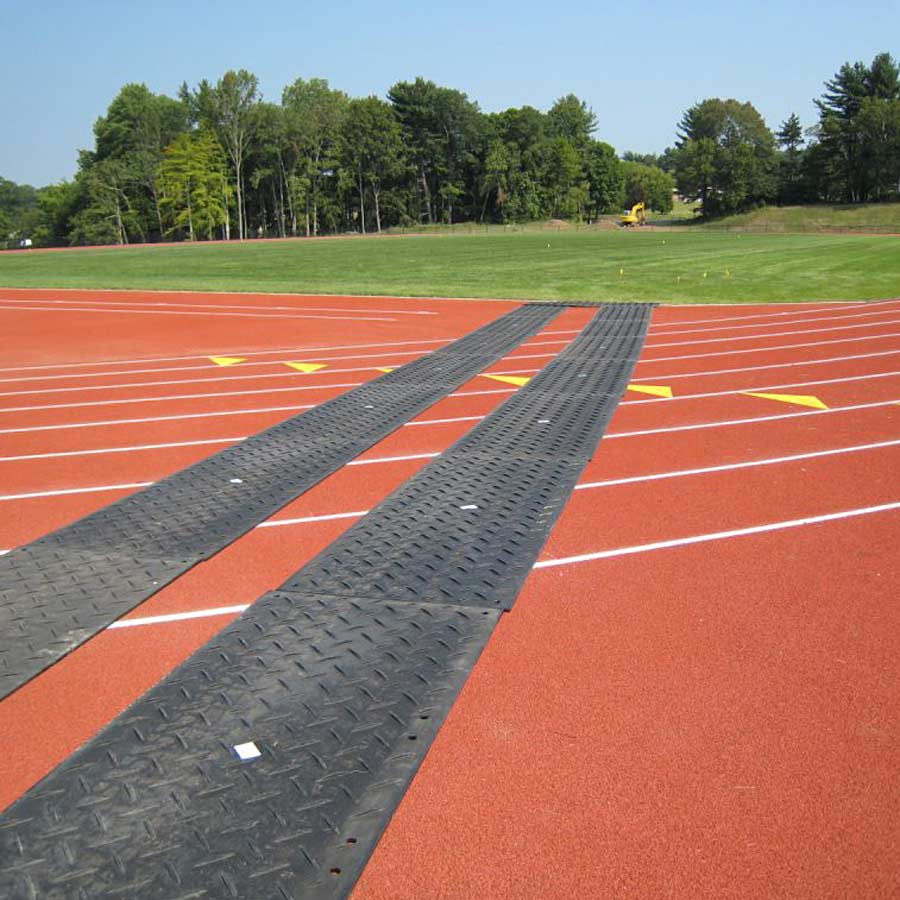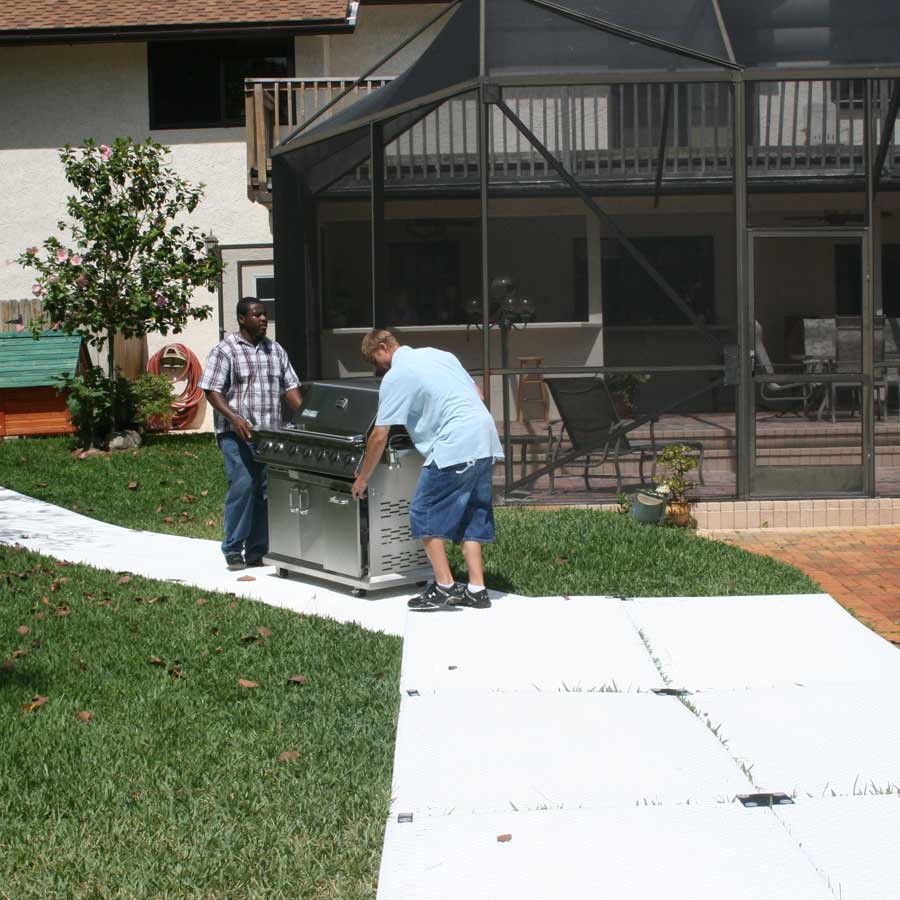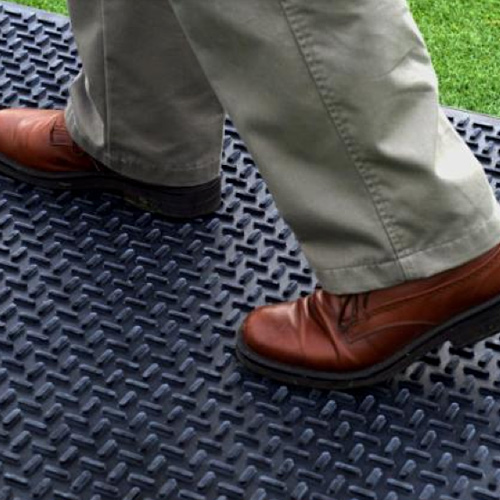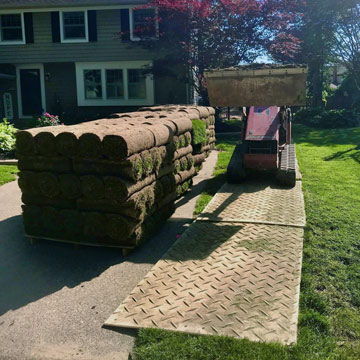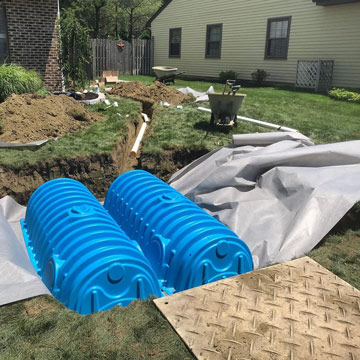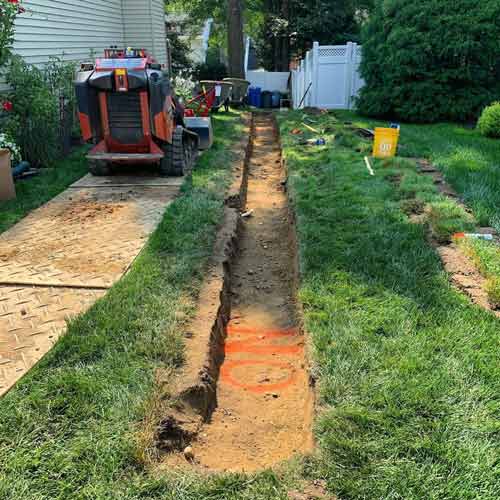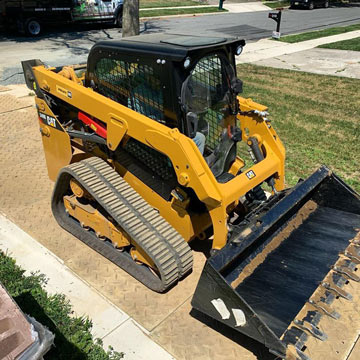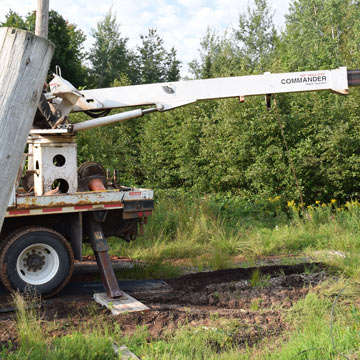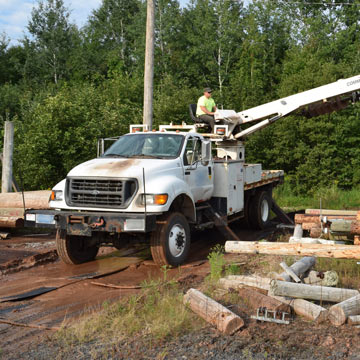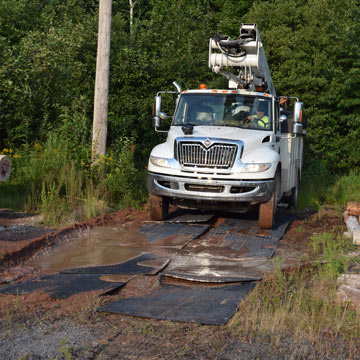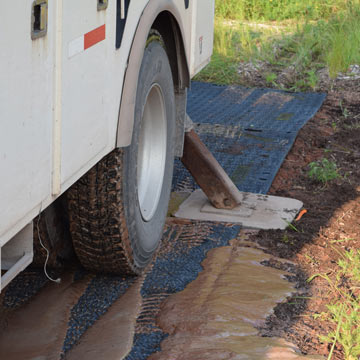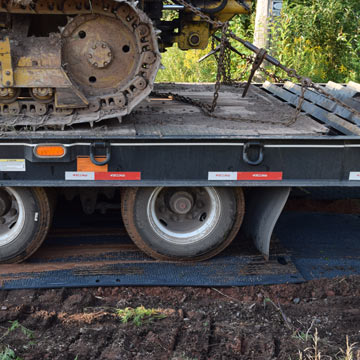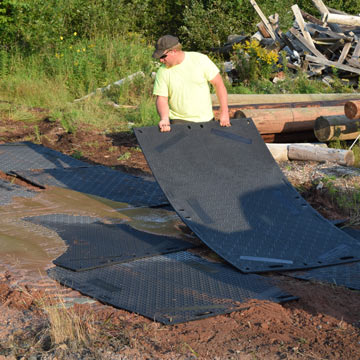 Need a temporary helicopter landing pad in your backyard? Moving a nuclear reactor across your front yard? Probably not - but these are some of the specialized uses for a product called a ground protection mat, a durable, high-density polyethylene plastic material that will not break when bent and easily supports 60 ton loads. There are many more mundane reasons to use mats to protect the turf and ground around your home, job site, sports field, park or well site.
For construction sites, landscaping projects, oil fields, temporary roads, and more, ground protection panels and systems allow the work to get done without the equipment getting stuck, or the environment getting damaged. When equipment gets stuck or damages the work site, this slows down a project and costs money to fix. Whether you are protecting a lawn, a playing field, or a wetland, a firm surface to move heavy equipment is necessary. Ground Protection Mats can protect the ground at a variety of outdoor events: weddings, concerts, sporting events, in stadiums, etc. The mats protect the ground, but also allow for equipment, staff and guests to stay clean and dry. Scaffolding, seating, stages, and lighting equipment can be placed on the firm, solid surface that Ground Protection Mats provide.
Ground protection mats can also provide a temporary road, parking area, or car turnaround to get guests and staff close to a location. They can protect the turf on a football or soccer field, baseball diamond, etc. so that these sites can be used for other events like rallies, graduations, concerts, etc, without danger of rutting, soil compaction, turf damage or other damage to the playing field. They can protect the area around a house, or a historic site during roofing projects, painting and siding, renovations, repairs, tree trimming, and more. Workers and contractors can get to the job site and get their work done in all kinds of weather without damaging the area around the site. Ground Protection Mats are necessary to provide traction and access over sand, mud and marshy areas, and they also protect workers, guests, equipment and vehicles.
Cemeteries spend a lot of time and money to create a beautiful environment for loved ones to pay their respects to the departed. You don't see tire tracks and ruts because many cemeteries use ground protection mats when digging grave sites with heavy equipment.
Expected Lifespan
Unlike sheets of plywood, which don't last forever, Ground Protection Mats can be reused and recycled. They are long lasting and many carry a lifetime warranty like the mats carried by the major specialty flooring retailer Greatmats.com. Its Ground Protection Mats are available in a range of sizes from 2x8 ft. to 13.5x6.8 ft.
Color is important
Mats are available in black, white and clear. The clear mats let sunlight penetrate through them so grass can continue growing if mats are left on the ground for an extended period of time. White mats are useful in darkened conditions, like tunnels, caves, or mines, or perhaps on a beach or for a wedding.
Most mats have a raised nub of some sort to provide traction for vehicles, but some are smooth. Most mats are 1/2 inch thick. Some come in kits including a rack, with links to attach the mats, and hooks to lift the mats.
Temporary Sidewalks
Ground Protection mats can be used as a temporary sidewalk for ''Parade of Homes'' events, and other open houses of new construction and builder's models. Prospective buyers can get to the home without getting dirty, and the model will stay cleaner as well. When it is time to put in landscaping, less site prep will be necessary if the site isn't damaged or rutted.
Additional Model Options
Versa mats and AlturnaMats provide an easy to walk on or drive on surface. These mats have been tested in record hot and cold temperatures, and come with a lifetime warranty. They are available in black or white, in several sizes, with choices of connectors and tread patterns.
Another option are Mud-Traks mats, which are made of composite fiberglass, yet the 45 inch by 8 foot panels are light enough for workers to life, and come with rope handles for easy lifting. They even fit in the back of a pickup truck. These panels are designed for rubber tire/track vehicles under 30 tons. A stronger option can handle 50 tons of weight. They are not suitable for steel track vehicles. Mud Traks are recommended for utilities, off road utility access, rental companies, cranes, house movers, well drillers, and special events, and can help move equipment through mud, sand and swamp.
Whether you are a contractor, landscaper, event planner or other professional, ground protection mats will keep your clients and equipment happy and clean, and your site protected. The knowledgable customer service representatives at Greatmats can help you select the mats that are perfect for your needs or event.