Are Interlocking Deck Tiles Good?
By Paige Cerulli Created: August, 2021 - Modified: June, 2023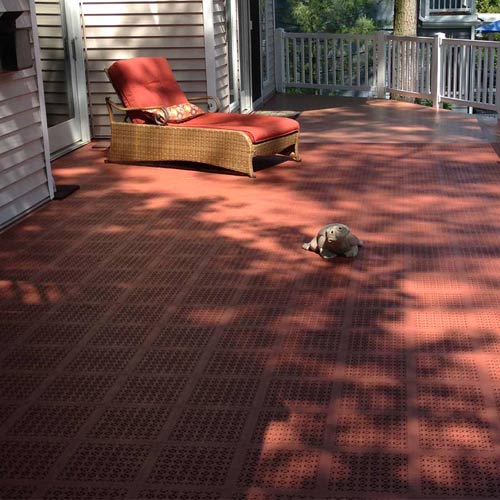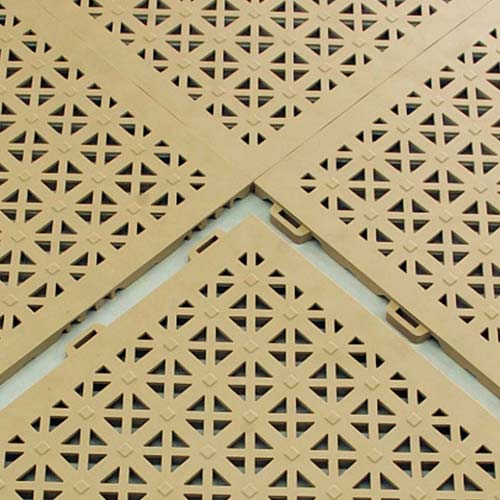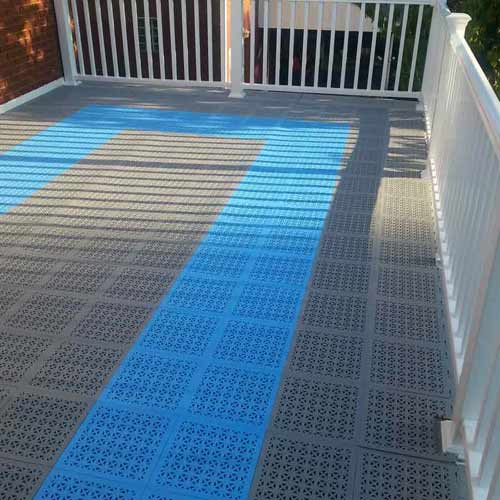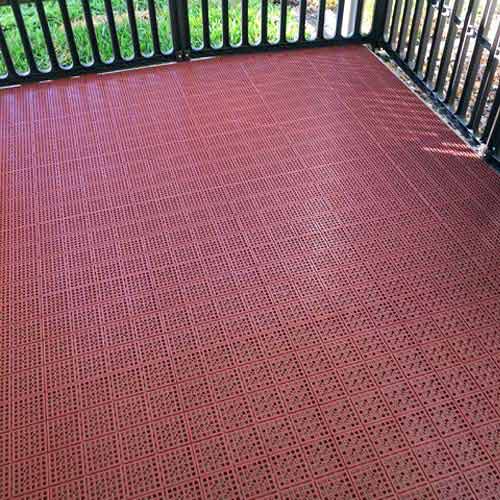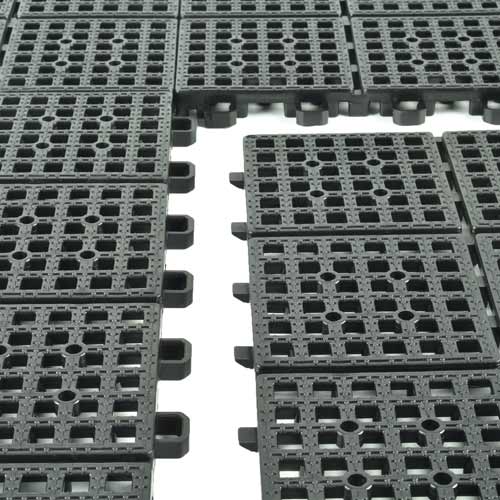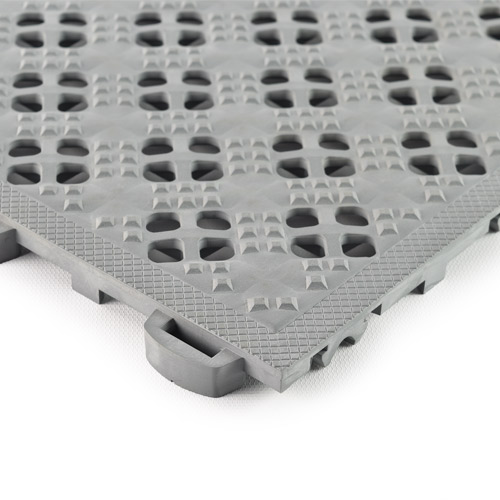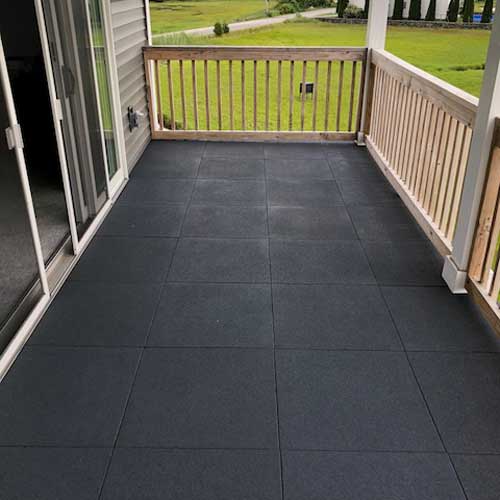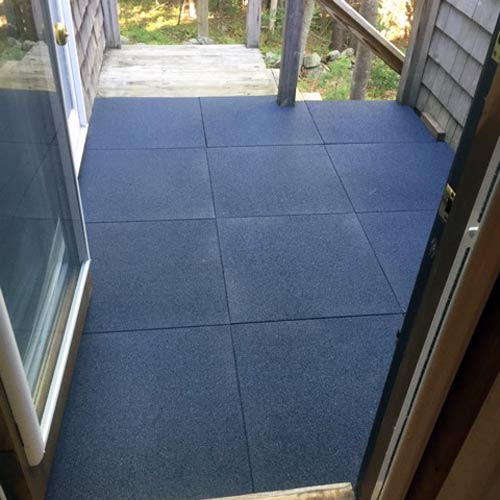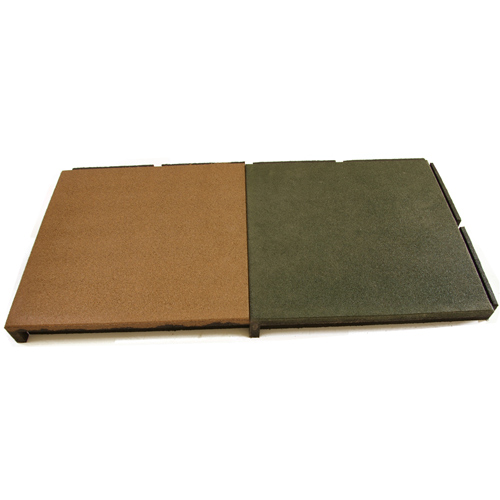 Whether you're wanting to improve the function or the look of your deck, patio, or even pool surround, interlocking deck tiles offer many benefits. These popular tiles are low maintenance, easy to install, and ready for the challenges of outdoor use.
The Benefits of Interlocking Deck Tiles
Interlocking deck tiles feature all of the properties that you want in an outdoor flooring product, but they're also highly convenient. Consider the many reasons why these patio deck tiles make a great flooring choice for your home improvement project.
Easy DIY Installation
The major benefit of these flooring tiles is the fact that you can install them yourself. The tiles are conveniently sized, so they're easy to transport and carry.
You can lay these tiles directly over a concrete patio or natural wood deck, without need for an underlayment or adhesive. Many of these tiles can be easily cut to fit, and their interlocking design makes installation fast and easy for your outdoor living space or garage floor.
Modular Design
Many interlocking deck tiles feature a modular design, and they can be removed and relocated to another outdoor area if needed. There's no need for a glue-down installation, and if one of the interlocking patio tiles becomes damaged, you can replace that single tile. This means you can always keep your flooring looking great without the expense of replacing large sections of flooring.
Because these tiles are removable, they're perfect for temporary installations where you might want a decking solution for a few years before you replace your entire deck. Removing the generally 1 or 4 square feet tiles also means you can thoroughly clean the subsurface.
Waterproof Properties
Our weather-resistant interlocking deck tiles are all designed to weather the elements, and they are all fully waterproof. Most are designed to channel water away from the surface of the outdoor deck or outdoor patio, helping to prevent dangerous standing water from forming. The also aids in the ability to create an anti-slip surface.
Durability
These outdoor tiles are also designed to be durable outdoor flooring choices. They are made of materials, including eco-friendly rubbers and plastic composite materials, that can withstand extreme temperatures.
Composite deck tiles are also designed to withstand significant use, including plenty of foot traffic. Many plastic and rubber patio pavers are mold and mildew resistant, and most floor tiles resist UV rays, so you can plan to use them for years to come.
Affordability
With prices starting at $4.29 per sq. ft., interlocking deck tiles are highly affordable yet durable options for your deck floor or other outdoor space. Some of these tiles carry a five-year warranty, making them an investment that you can use for many years.
The fact that you can install the tiles yourself also saves you money over many types of outdoor wood flooring. There's no need to hire a professional installer, and there's minimal site preparation with no underlayment required (in most cases).
Top Interlocking Deck Tiles to Consider
When planning your home renovation project, consider the following interlocking deck tiles and pavers.
Patio Outdoor Tile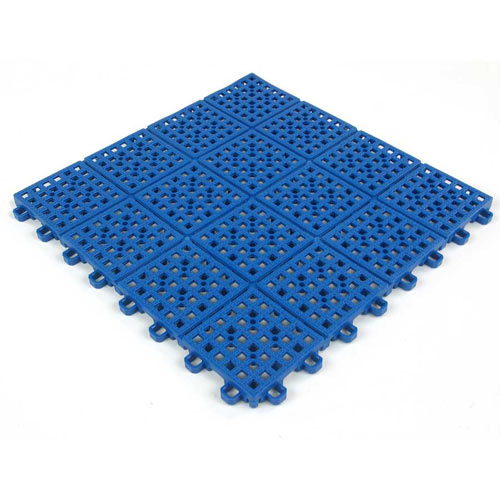 The 1x1 foot Patio Outdoor Tile is a versatile tile suitable for outdoor use. It's made of a flexible PVC that's comfortable under your feet, but it's also durable enough for outdoor use.
These tiles feature a non-slip surface texture, and they're designed to safely drain away water in wet areas. That perforated design helps to prevent mold and mildew growth.
You can install these tiles over concrete, wood, brick, and compacted surfaces, and their hook and loop connectors create secure connections.
StayLock Tile Perforated Colors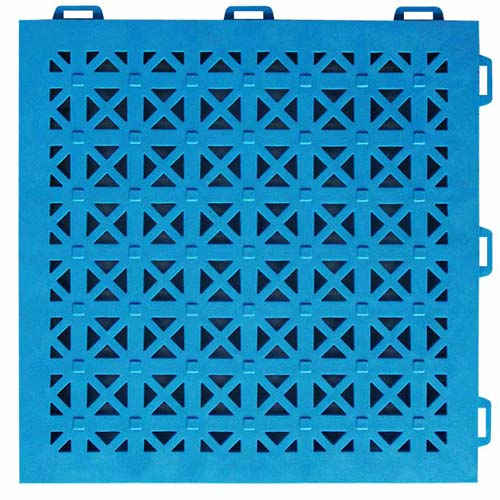 The StayLock Tile Perforated Colors is made of PVC and offers a 20-inch ASTM fall height rating to help maximize the safety of your outdoor space. These tiles are made in the USA and are non-slip and durable.
These decking tiles won't separate over time.
Thanks to their perforations, the tiles are fast-draining. Their active locking connector system makes for an easy and fast DIY installation.
Ergo Matta Perforated Outdoor Tile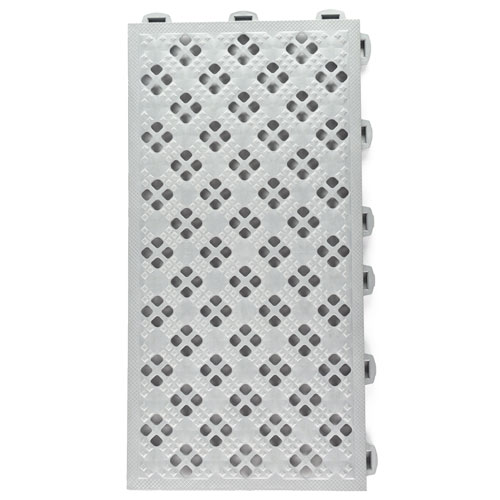 The Ergo Matta Perforated Outdoor Tile can be installed on any hard, flat surface and features a 20-inc h ASTM fall height rating. The tile is available in brilliant, bright colors and is made of recycled materials.
The perforated tile quickly drains away water, and the interlocking design makes for easy and fast installation. These tiles are available with optional border ramps.
Sterling Roof Top Tile 2 Inch Gray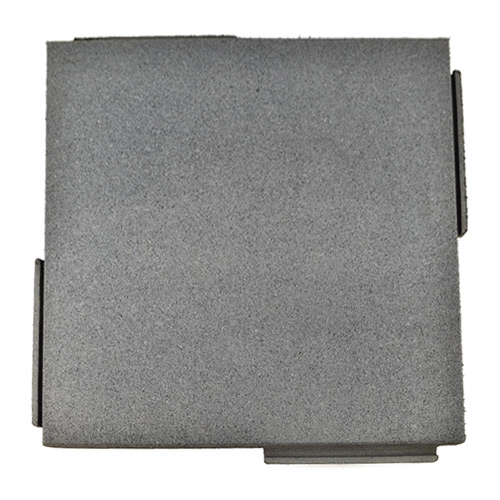 The Sterling Roof Top Tile 2 Inch Gray is a larger tile, measuring 2x2 feet, so it quickly covers larger areas. This highly durable tile is made of recycled rubber from automotive tires, and it measures a full two inches thick.
Interlocking edges make for an easy installation, and they also make this tile easy to clean. It's suitable for residential and commercial installations and is available in assorted colors.
Blue Sky Outdoor Interlocking Tile 2.25 Inch Colors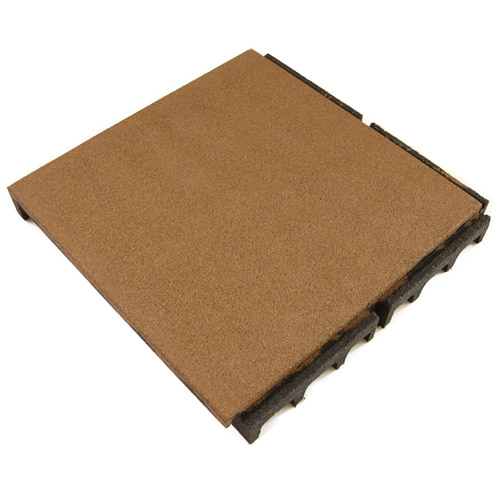 The Blue Sky Outdoor Interlocking Tile 2.25 Inch Colors is designed for installation in playgrounds or on flat roof decks. This 2.25-inch-thick tile features a four-foot ASTM fall height rating for increased safety.
Made of rubber, this tile is highly durable and features interlocking edges for an easy installation. The tiles are designed to let water flow freely beneath them, helping to prevent standing water from pooling.
These tiles have a high traction non-slip surface to maximize safety in both wet and dry conditions. They're made in the USA and won't mold or mildew.
Choosing Your Interlocking Deck Tiles
Greatmats has an assortment of high-quality interlocking deck tiles for you to choose from. Available at a variety of price points, you're sure to find a tile that's just right for your project. Don't hesitate to call our customer service team if you need additional details, shipping quotes, or other information.