Foam Flooring Tiles: Commonly Overlooked Benefits
By Julia Nass Created: May, 2018 - Modified: June, 2023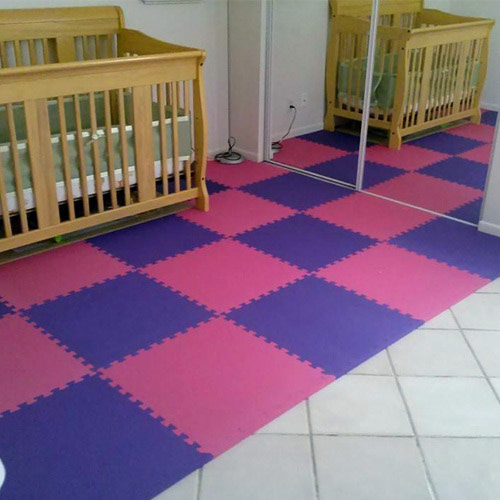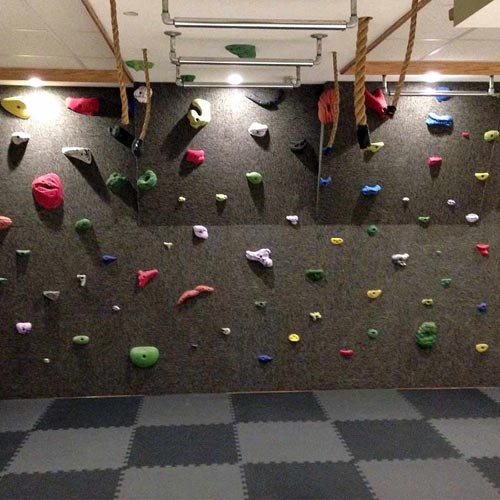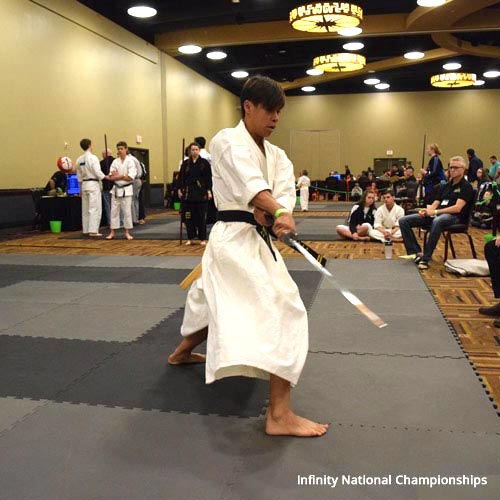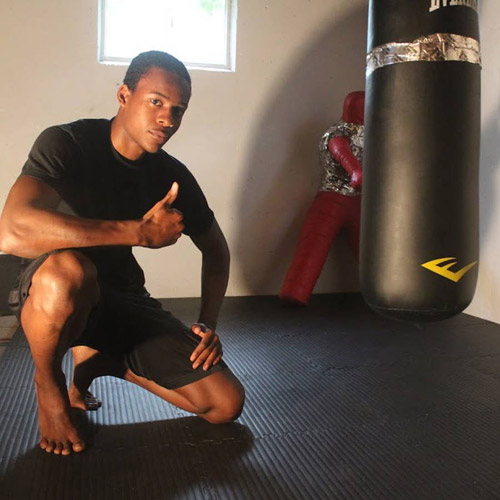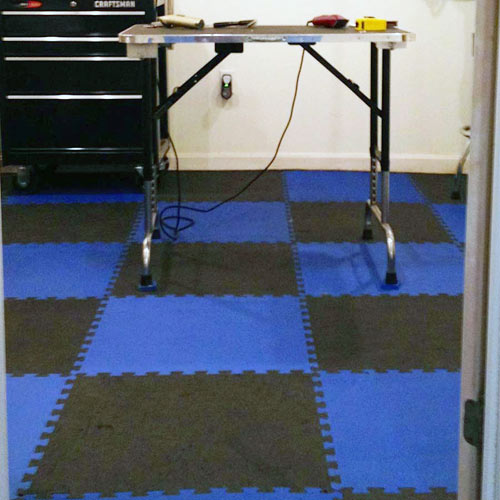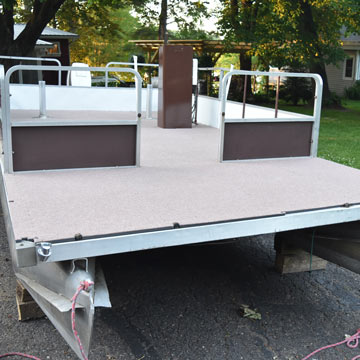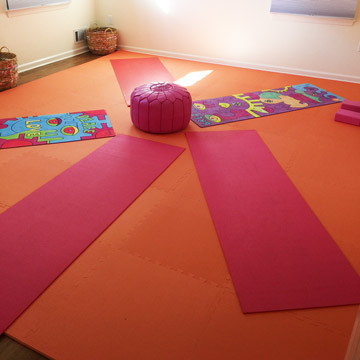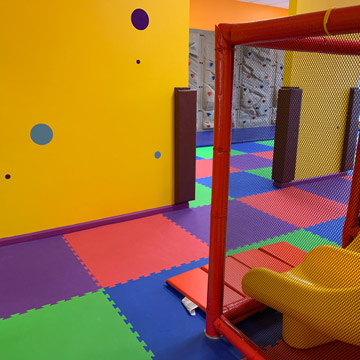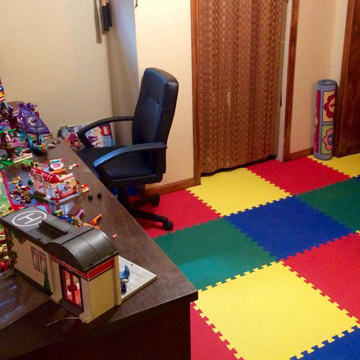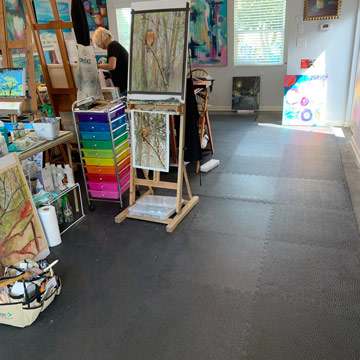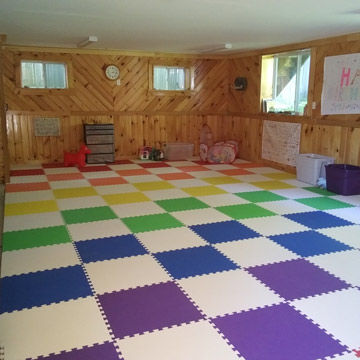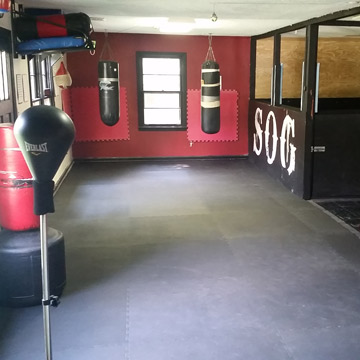 When you think of
foam floor tiles
, you probably think of kids playrooms or nursery room floors. You know they're soft and probably even recognize them as those brightly colored puzzle mats. Here are the top five things you probably didn't know about foam flooring.
1) It's cheap - really cheap.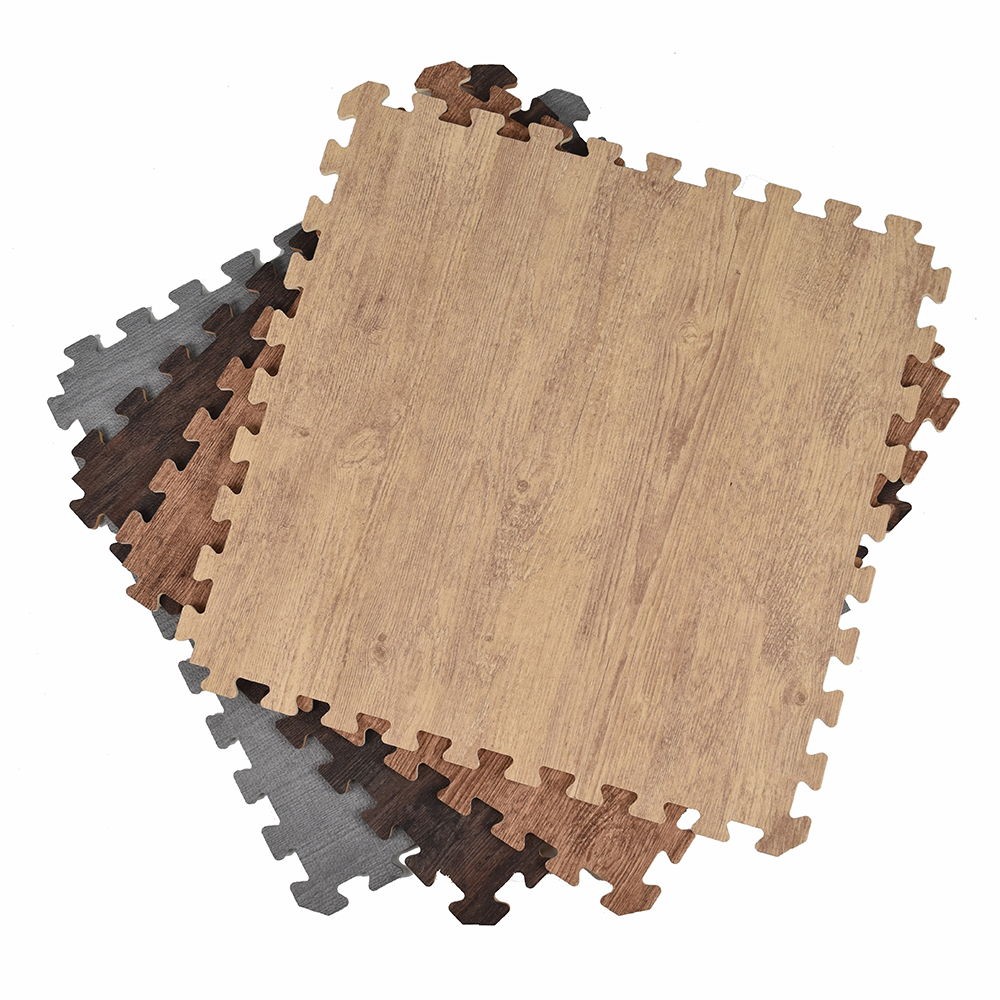 Foam floor tiles are one of the cheapest flooring options out there: you can get high quality foam tiles for less than a dollar per square foot. Clearly, the upfront price is a low one, but there is more. Foam flooring continues to pays itself off because the cost of installation and maintenance is virtually non-existent.
Installing tiles is simple enough that even the kids in the family can put the floor together, which means that unlike other floors, foam floor tiles do not require a single cent for the installation process. No extra tools or adhesives are needed. Plus, if any serious damage occurs on some part of the floor, foam floor tiles can easily be swapped out for new ones. In some cases, if you get reversible flooring foam squares, you can just flip the tile over and it's like brand new. That means that if and when accidents happen, one can forget about the stressful and costly process of replacing the entire floor. Just a few low-cost replacement tiles can do the trick.
2) No underlayment necessary.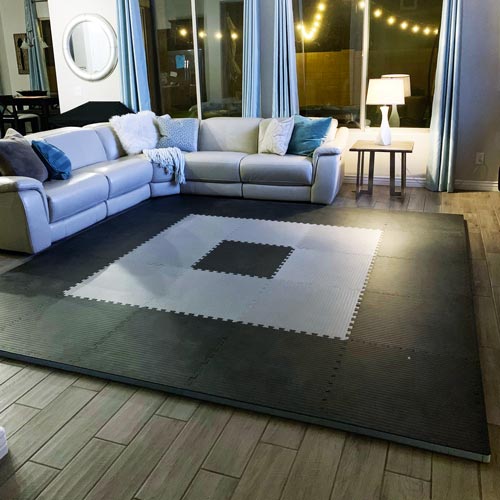 Many people inquire about underlayment for foam flooring squares. There is an idea that they may need extra padding to increase the comfort of the floor or a layer of protection or insulation. However, foam mats are designed for comfort, padding and insulation. Although they can be used on top of other types of flooring, foam tiles are designed to be used on hard flat surfaces like concrete. There is no need for underlayment for foam flooring squares, because the foam itself does the trick.
Foam floor tiles come in a wide variety of thicknesses and densities. For those that desire extra cushion, padding or insulation, simply choose thicker tiles. These should provide the desired effect without purchasing underlayment for foam flooring squares. Closed cell EVA foam is a fantastic insulator, preventing the cold from concrete basement floors from reaching your feet. Plus with the pliability of the material itself, these tiles will easily hide any minor blemishes in the subfloor - especially with thicker flooring foam squares.
However, if you are feeling attached to the idea of underlayment for foam flooring squares, maybe to keep them from shifting on smaller island installations, a flooring expert at Greatmats.com would be happy to work with you to find the best option.
3) Creative Design Freedom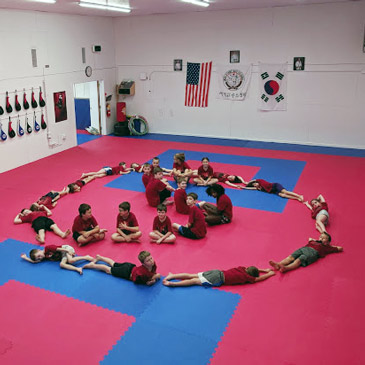 There are more color and style choices for foam tiles than almost any other kind of flooring option. They come in dozens of brilliant and vibrant colors that can be mixed and matched to create fun designs. For example, many users go for a checkered pattern, strips, or big blocks of different colors.
Not only do foam floor tiles come in different colors, but they also come in different styles and textures, such as faux wood, leather textured, tatami textured and thatch textured. Whether someone is interested in an all black floor or a room with three different colors, foam tiles give room for users to achieve whatever their stylistic vision may be.
If you are someone who needs to mark off boundaries for activities where a soft flooring is ideas, simply change the color of tile you use in specific ares. This is common in martial arts or wrestling gyms, separating the competition spaces. It's also great for arts and crafts stations for kids - or other similar station-based activities.
4) Versatility - Use them virtually anywhere for anything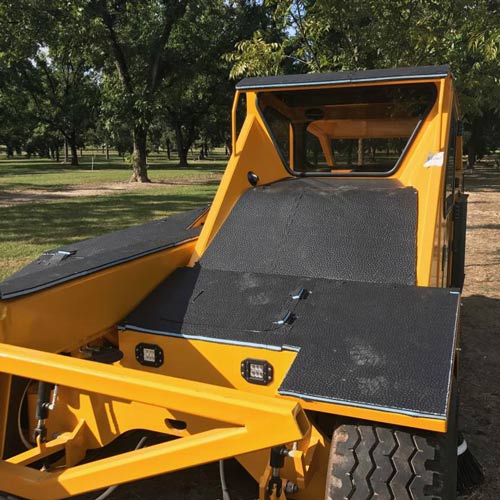 Foam floor tiles are super popular in kids rooms and playrooms. The cushioned and comfortable nature of foam make them a sensible choice to protect kids while they are running around and playing. Plus, they are waterproof and super easy to clean.
Take it from Erin from Indian Harbour Beach, FL. They wrote about their experience with foam tiles for a kids play area: ''I am very pleased with these mats. I own and operate Play Plus for Kids, an indoor play facility. These mats are now the flooring for the toddler play area. They come clean with every mopping, as I just proved with a ''white wipe'' test. My customers have been impressed with the look and the feel of the flooring in that area. Thank you!''
These reasons, among many others, make foam tiles a perfect choice for a surprising number of other spaces.
Martial artists have long known the benefits of eva foam puzzle mats as they provide a safe place to workout while supporting quick movements. Dog trainers have also found them to beneficial for protecting their four-legged companions with excellent grip and cushion that won't cause damage to toenails or paw pads.
The anti-fatigue benefits of foam tile flooring run across all forms of work and play from work stations, to trade show or display booths, to sometimes even kitchens or hallways for those with aging bones, joints or muscles.
Some other popular uses include: home exercise and gym floors, bathrooms, yoga studios, wall padding, padding for truck beds, portable horse stall flooring, and even halloween costumes.
5) Greatmats is your go-to source for foam floor tiles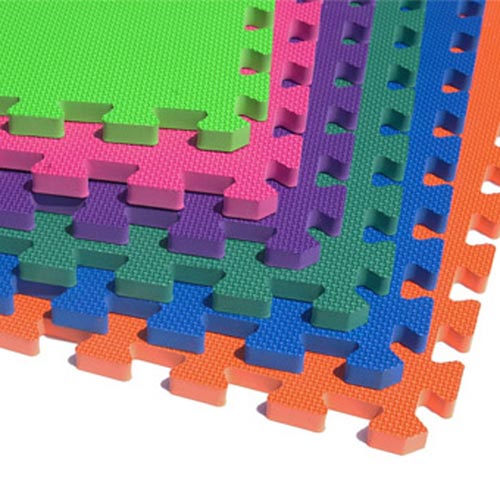 Greatmats.com stocks dozens of different foam floor tiles and mats. Their Foam Floor Mats 5/8 Premium and Home BJJ Mats are hands down two of their most widely revered and popular products. At Greatmats.com, you can read hundreds of reviews written by satisfied users of foam flooring.
Greatmats provides a wealth of information and support for those on the hunt for a new floor. Whatever question or doubt you may have, you can get in touch with a flooring expert for the answer. Give them a ring or send them a message via online chat for more help in finding the perfect foam floor.