T25 and P90x Mats: Athletic Fitness Floor Mats
By Kim Butler Created: May, 2017 - Modified: August, 2020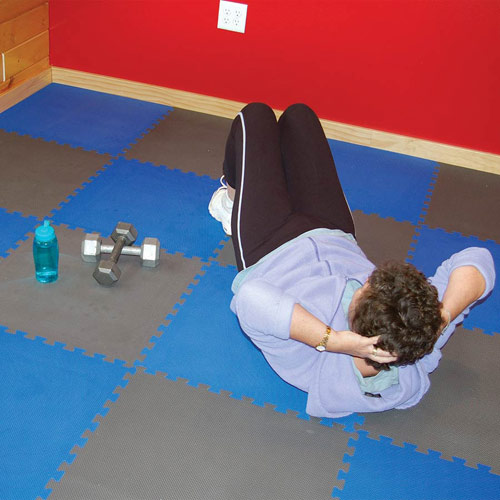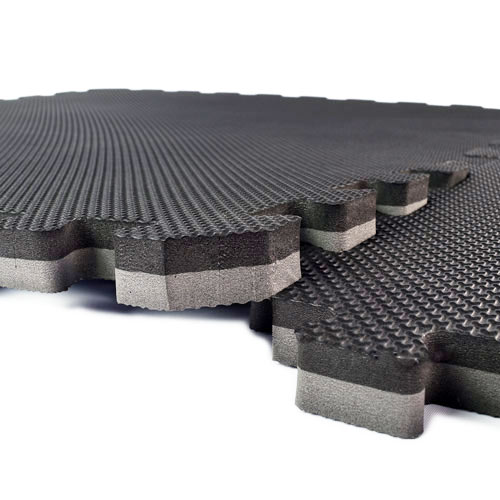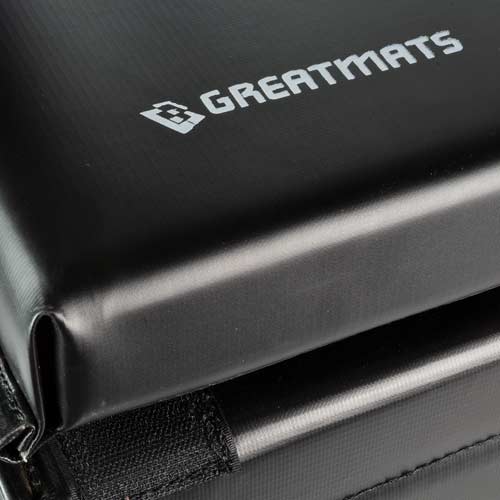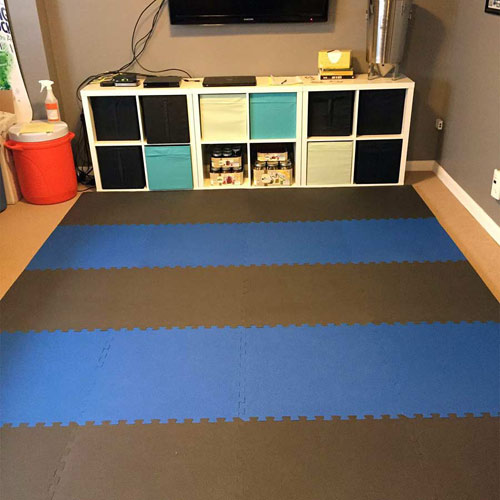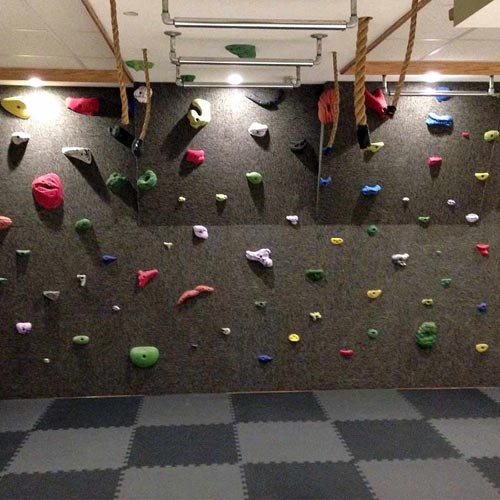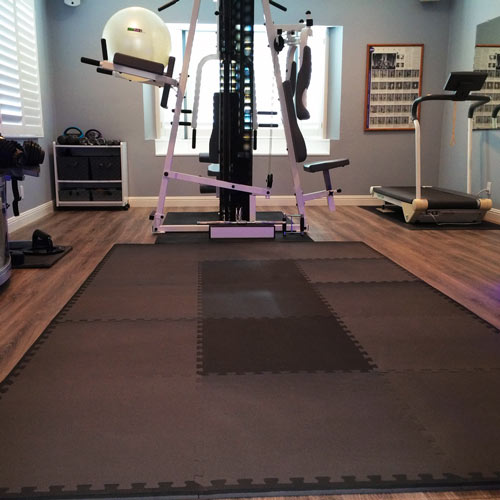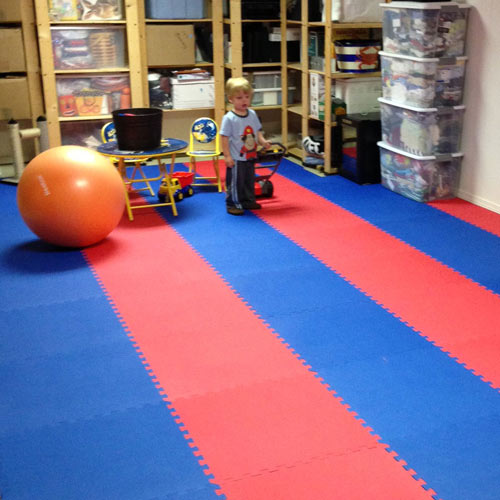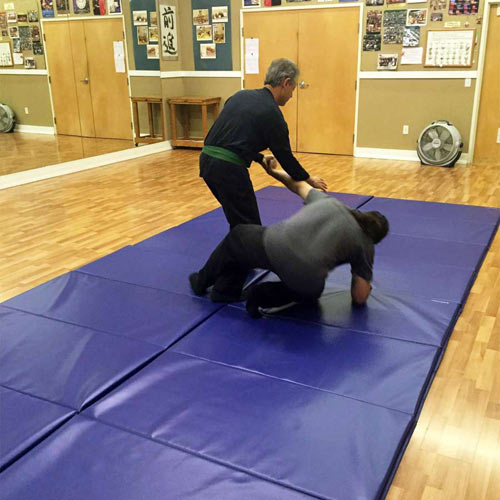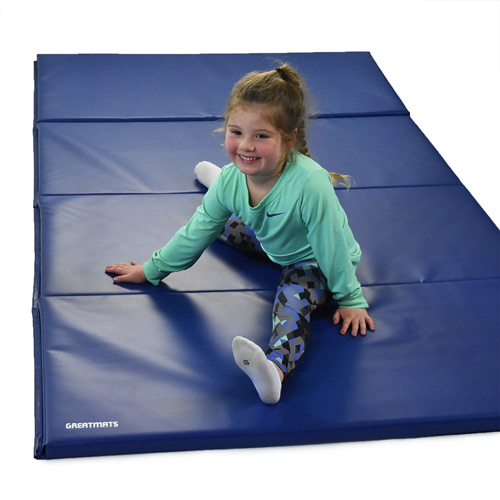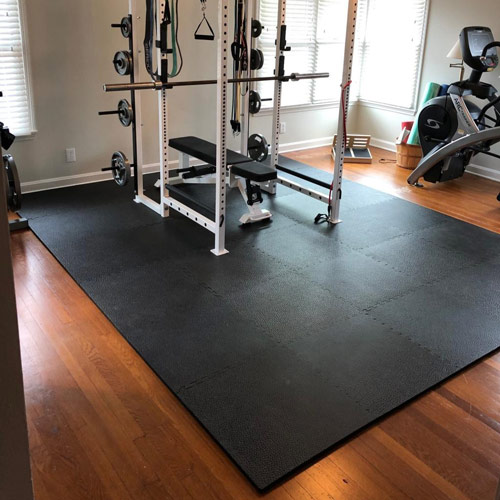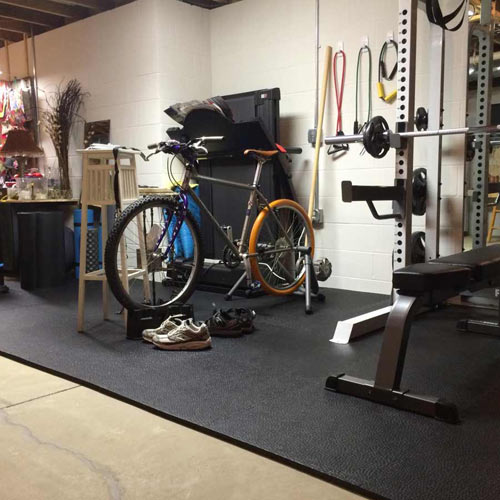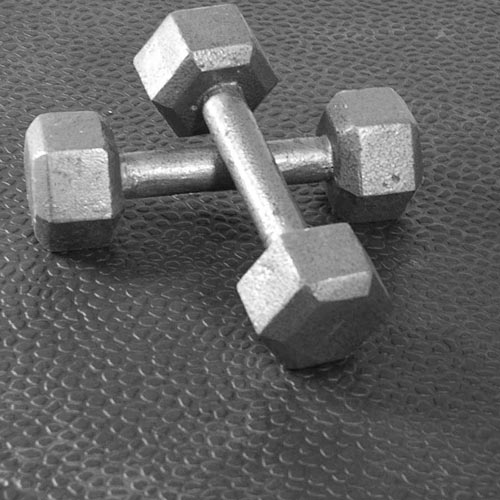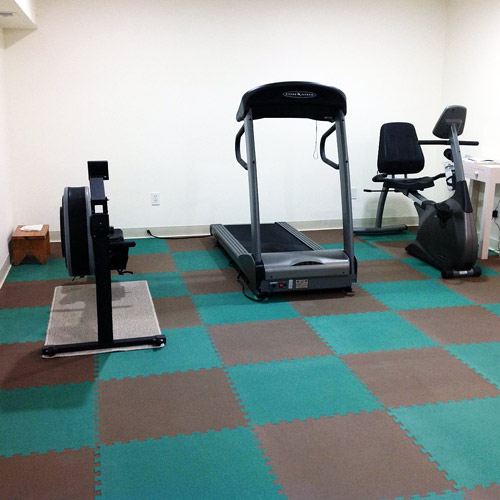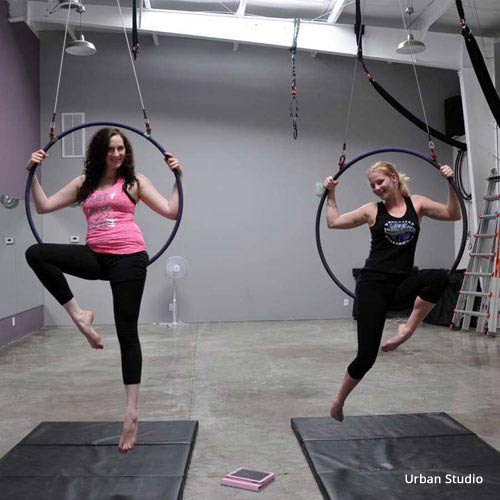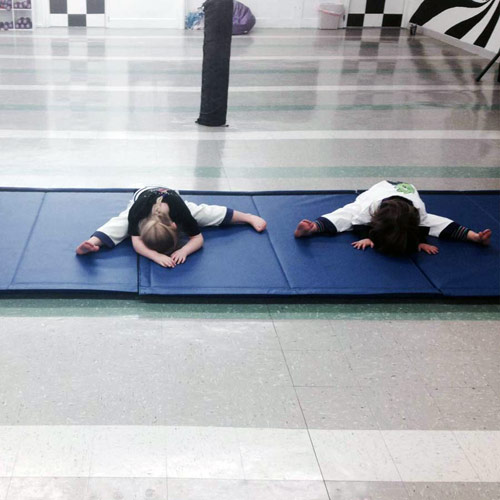 We are constantly advised to mix up when it comes to our fitness routine. Don't just do the same thing every day... challenge your body to use different muscles in different ways: pilates one day, P90X another day, kettlebells the day after.
This is great for your body, but is there one kind of floor that will satisfy all your fitness flooring needs? Or, if your family is anything like mine, everyone has a different fitness interest.
Me, I like yoga and TRX. My husband is more of a Crossfit and H.I.I.T. kind of guy. Our son likes weight work, and daughter has dabbled in gymnastics. This is great, but it gets a little problematic when it comes to flooring, as the flooring needs for each of these activities is very different.
Let's look at some different flooring and see if they can work for multiple sports.
Basic Athletic Foam Floor Tiles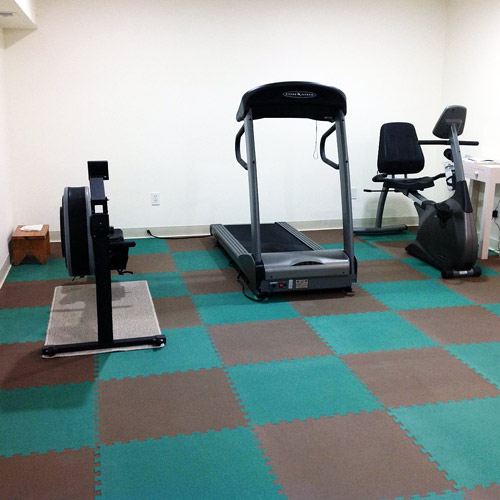 Good all purpose mats are 5/8 inch foam floor mats. These soft EVA Foam interlocking mats are one of the best home gym mats and have a thatch design on one side that is resistant to scuffing and provides extra grip. Available in 15 colors, these mats provide cushion and shock absorption. These mats work for a multitude of activities, including yoga, pilates, P90X, CrossFit, home martial arts and some gymnastic and cheer work.
While you can purchase inexpensive foam mats at big box stores, if you want something that lasts, try an online specialty retailer like Greatmats.com. Basic foam mats are just the start of the product line that Greatmats has to offer.
Reversible Foam Home Gym Flooring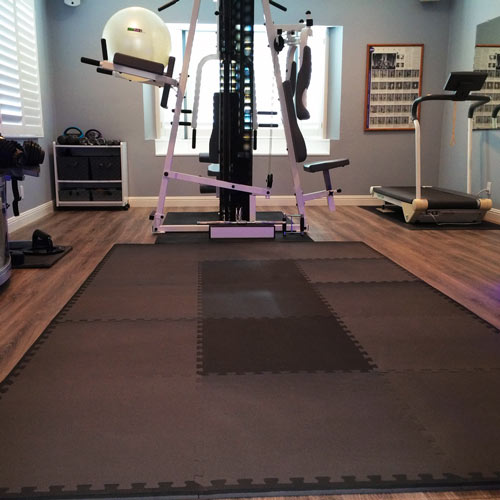 The next step up are Sport and Play foam mats, an EVA mat in 3 choices of double sided mats: black/grey, red/blue, and green/brown. Slightly thicker than the basic foam mat, these mats are also more durable and can be used with sport shoes for sports like boxing, or regular tennis shoes for other exercises.
Customers who do workouts like weight lifting, and cardio/circuit training like T25, Insanity, and Jillian Michaels workouts are very happy with these particular mats. One buyer says ''These mats are sturdy, but provide support for high-impact activities, and more importantly do not slide while running and jumping.''
Other customers have liked these mats for martial arts activities like sparring and rolling around, and like the ''Bounce'' that allows for spring action when you are making an attack. They provide some cushion for falls from a low height, and are tough enough to stand up to indoor soccer practice.
Home Weight Room Mats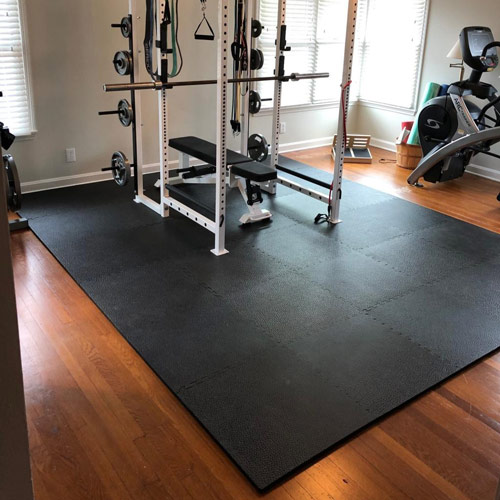 For even more resiliency and durability, Gym Floor Tile Pebble top 3/4 inch mats are a high density foam that is the closest to rubber of any foam tile I've seen.
These tiles hold up to weight rooms, equipment and foot traffic, yet are much cushier than rubber mats. One customer drops 35 pound weights on his mats with no problem, and no damage to the porcelain floor tile underneath. And, unlike many rubber mats, there is no odor.
Home Mixed Martial Arts Mats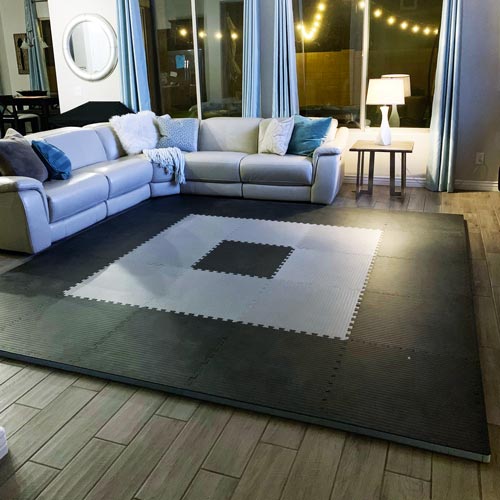 Another option for martial arts enthusiasts are the Home BJJ foam tile, which works great for MMA training, as well as aerobics or just kids rough housing. Made of EVA foam, the soft tatami surface leaves no rug burn.
Customers have been pleased with these tiles for their home practices of karate, grappling and jiujitsu. These mats are much thicker and slightly heavier than Home Sport and Play, but with a tatami surface, traditional to martial arts training.
If you are seriously into martial arts, look for mats similar to what you use at a professional dojo, like the Home BJJ Mats. These are the same quality foam as Greatmats' professional grappling mats, but in a smaller size that allows them to be delivered via ground delivery rather than freight, which saves you money. Available in red/blue or black/grey, these 1.5 inch thick mats have a durable tatami, no-burn surface that gives you grip for footwork, and plenty of padding for takedowns and grappling. However, you don't want to drop weights or set heavy equipment on these mats.
Some judo, hapkido and aikido enthusiasts find it more comfortable to add folding mats on top the puzzle mats. This would also be a good option if there is someone in your house who is also interested in gymnastics, tumbling or cheer. The Home BJJ mats have a 4-foot critical fall height rating, but you would want a higher rating for advanced cheer moves.
Folding Gym Mats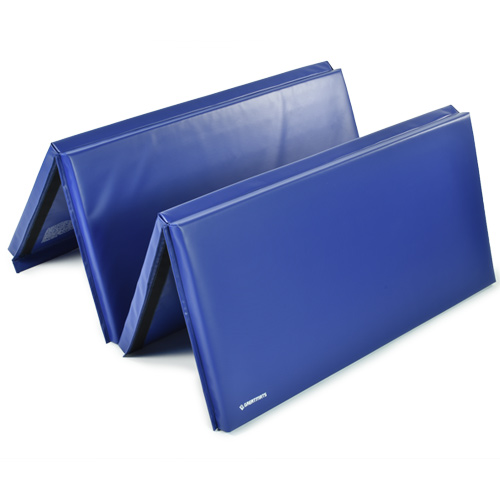 Greatmats also carries a wide selection of vinyl covered folding mats. The soft vinyl covers a quality inner foam core. Perfect for gymnastics, tumbling, cheer, and martial arts, these mats come in a variety of sizes and fold up, accordion style, for easy storage. Best of all, they are lightweight enough to put down and take up easily. In fact, one customer told us his 11 year old daughter can handle the mats.
Customers have used these mats for wrestling, slackline training, acro dance and more. Mats come in sizes from 6 to 12 feet long, with 4, 5 and 6 foot widths, and several different thicknesses.
By this time, your head may be reeling from the number of mats available. The solution? Talk to a professional who knows his or her flooring products. The expert customer service reps at greatmats.com can help you figure out the best flooring for all your different workouts, from Aerobics to Zumba and probably a few workouts that have yet to be invented. They will help you figure out how to layer mats when necessary, to give yourself or your family extra padding for comfort and safety. There is no one universally perfect floor, but Greatmats can help you find one that is perfect for you.