Rosco Dance Floor Reversible Full Roll 5.25 x 131.3 Ft.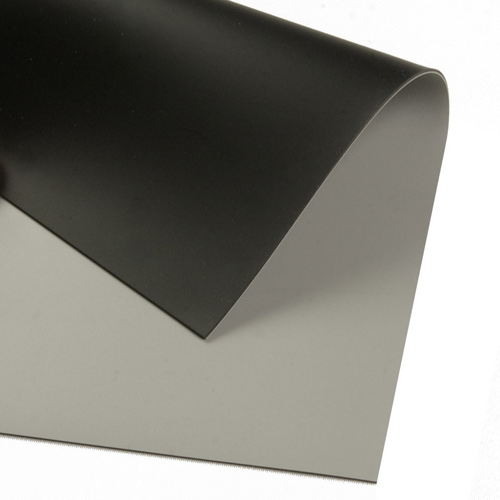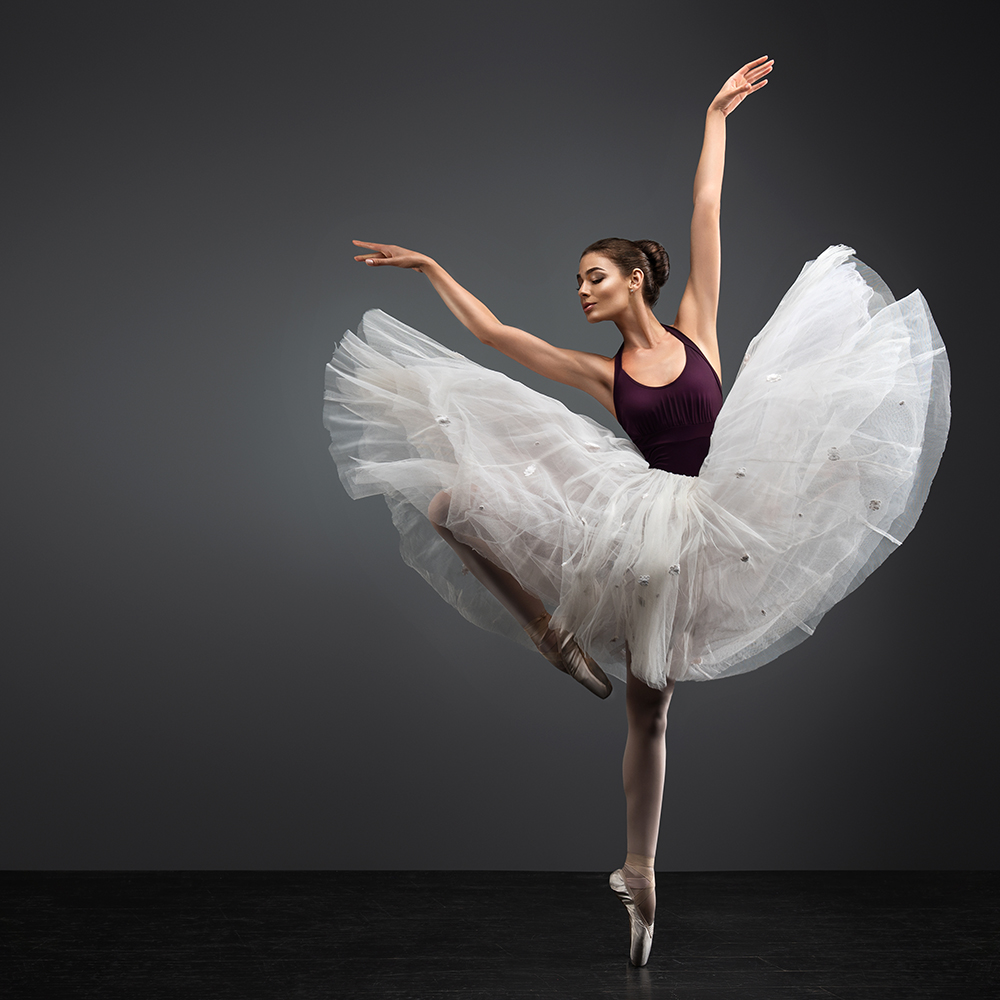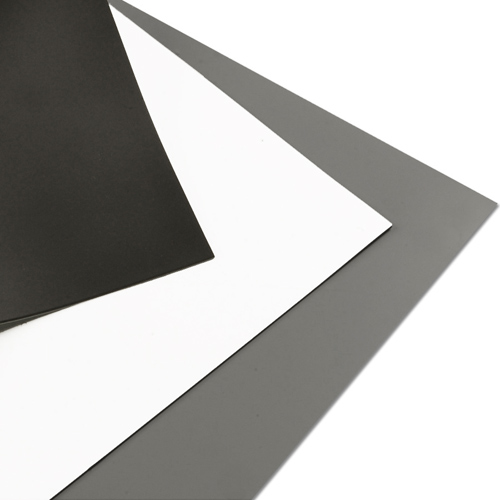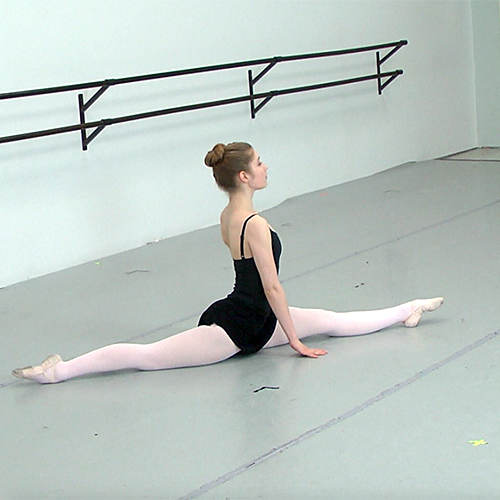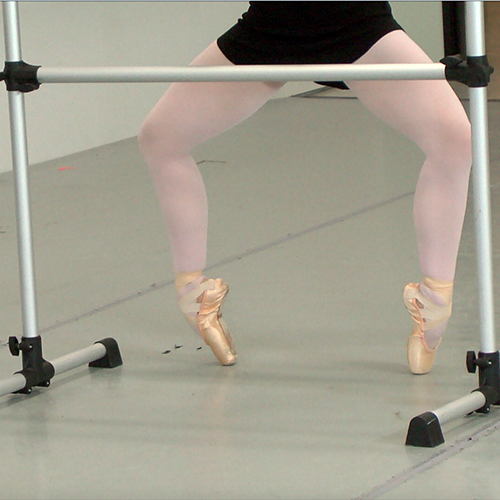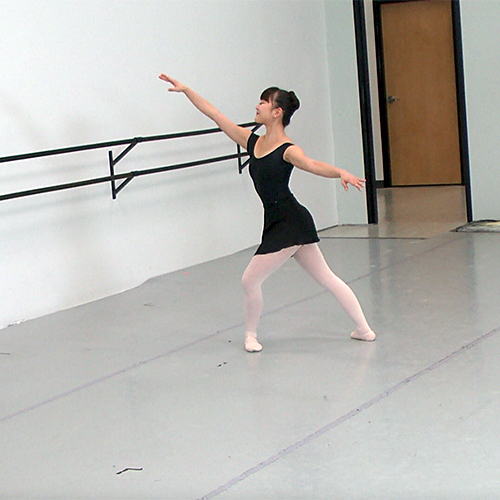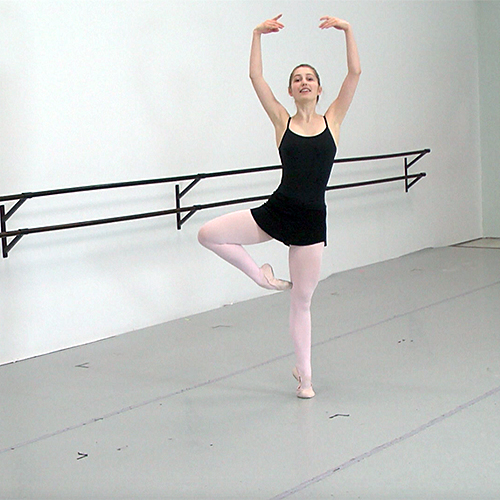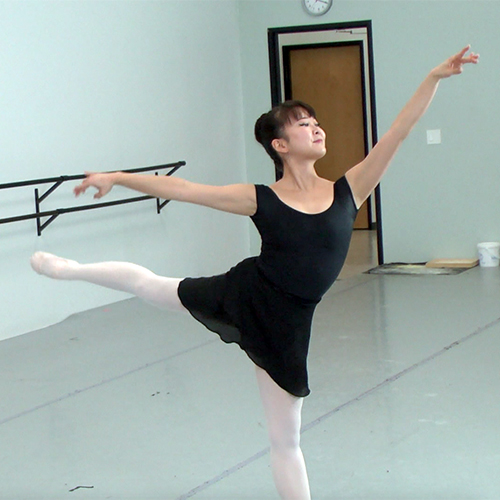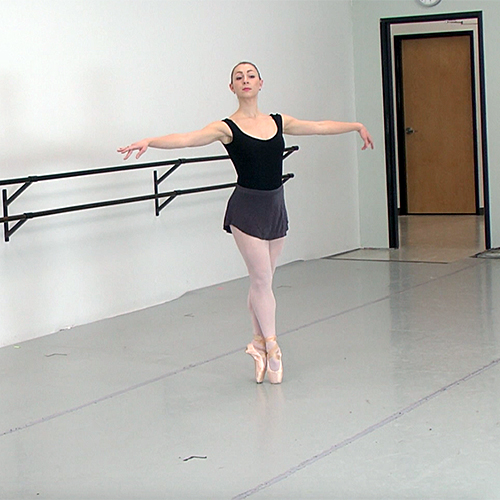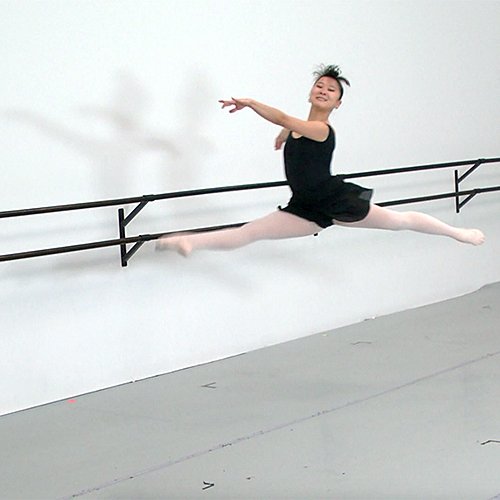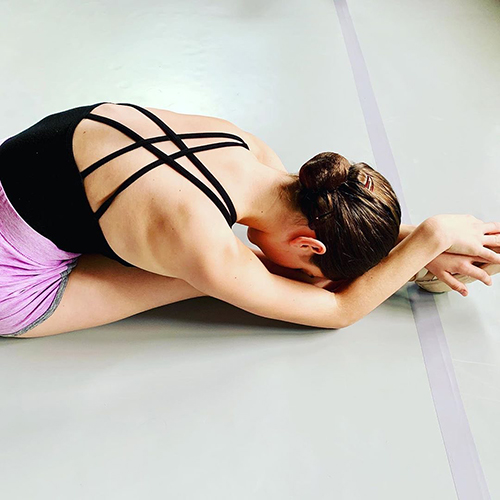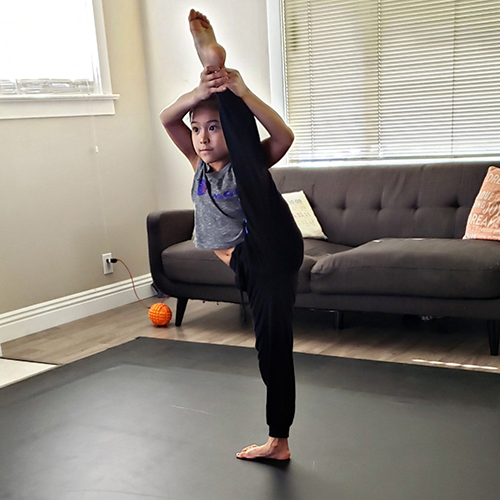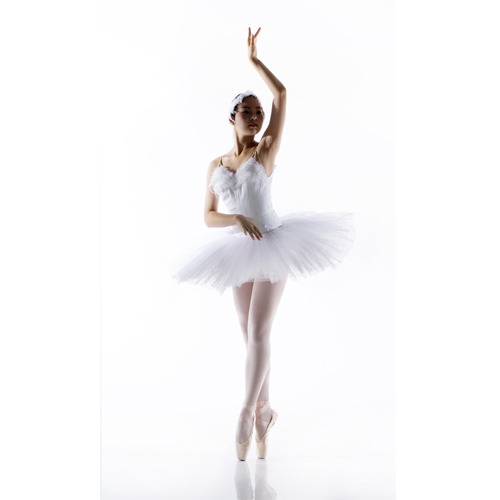 Portable marley dance flooring
Perfect for ballet and other soft shoes
Reversible and removable
$2,870.00
/roll
(You Save 10%)
(3 Reviews )
Ships Out: Estimate 1-3 Working Days
How Much Flooring Do I Need?
VIDEOS
TOP FEATURES
Portable marley dance flooring
Perfect for ballet and other soft shoes
Reversible and removable
Cut lengths available
Reversible Black/Gray color
Professional dance studio and stage flooring
Easy tape down installation
Slip coefficient designed for ballet and soft shoe dance types
Use Types
Ballet Dance Floors, Modern Dance Floors, Jazz and Lyrical Floors, Drill Team, Dance Competitions
If you are looking for a ballet floor option that also will work well for other kinds of dance classes, while also looking good enough for dancer performances, this reversible marley provides quality and versatility that's desired. This ballet flooring is a marley dance floor installation designed for soft shoe use in professional studios. It's lightweight with plenty of portability.
Professional Dance Studio Floor Versatility

The ballet floor works well for a variety of types of dance that involve soft footwear or bare feet, including modern, hip hop, and jazz.

The ballet dance floor material is great for use in studios, at the house, or on the stage. Even use this ballet floor on the road for tours, in theaters, or for professional troupes.

The semi-matte non-skid finish provides the controlled slip that dancers require. This flooring provides a medium-fast floor speed.

As an added benefit, it is reversible with black on one side and a choice of gray or white on the opposite. This black/gray selection is a great feature for someone who wants to be able to use it for performances, adjusting the color that's visible to meet whatever type of mood is trying to be set or to match whatever kinds of props are included for the performance. Contact customer service for the black/white reversible option.

Just remember it's designed for use barefoot or with appropriate shoes only.
Ballet Marley Floor Sizes
The standard size is 131.3' of length and 5.25' of width. It is extremely thin, measuring less than 2 mm (or 0.079 inches) in thickness. It provides 689.3 square feet of coverage.
It is lightweight, weighing just 1.9 pounds per linear foot. However, it is heavy, weighing 250 pounds per roll. So hefty equipment or a lot of people will be needed to move the rolls once they arrive.
We do sell this in cut length sizes for reduced coverage requirements. However, we do not sell the rolls in different widths, either cut to narrower widths or manufactured in wider widths.
The smaller lengths of rolls will weigh quite a bit less, making it easier to move around upon delivery.
Customers like the flexibility it offers. It can easily be rolled and unrolled as needed or even taken on the road for shows. This makes it ideal for touring companies and theaters that seek a portable dance floor.
This is a lightweight, more flexible flooring than Rosco Adagio. This is the best Rosco flooring for ballet use.
When installing it, we recommend that it only be used atop hardwood, or something similar. Ideally, you will want to use sprung dance floor underneath or other suitable dance subfloor. Before installation, make sure the subflooring is completely flat with no indentations or sharp objects sticking up, such as a loose nail, which could puncture it. If installing it in areas where cracks or holes exist, fill in these imperfections first. Imperfections in the subfloor may be visible through the thin ballet floor. Clean the subfloor well too.
Before rolling out the Rosco reversible ballet dance floor, we recommend allowing it to acclimate for at least 24 hours to the temperature of the room where it will be used. This is especially important if ordering it in the winter, where exposure to below-freezing temperatures during transit is a possibility.If cutting it to fit a spot, precise measurements are important. Use a straight edge and a utility knife to ensure a clean, straight edging.
When laying it out, place it in position and use vinyl tapes to secure it to the subfloor. Other tapes possibly will leave a sticky residue that could cause problems in the longer term.
If using multiple pieces side by side to cover the entire length of a stage, leave a gap of about 1/16th of an inch between each piece, just in case it expands during use in warmer temperatures. Tape each seam to cover gaps. After all of the pieces are connected, put tape around the entire perimeter to keep it from sliding.
Permanent Ballet Flooring
A permanent install is smart where there's no need to remove it. If planning to use the area for purposes where folks will be walking on it with hard shoes, we do not recommend permanency, as it is not designed for a hard-soled shoe.
Cut and test fit the sheets to the area before beginning the gluing process. Only use adhesives recommended with this product. Spread the adhesive and then roll the ballet floor onto the adhesive, starting from one end and moving to the opposite end. Dropping the sheet over the adhesive could trap air underneath, causing rippling.
Additionally, use a three-section linoleum roller to ensure a tight fit to the adhesives on the subfloor.
To receive the best results, keep it as clean as possible. Fortunately, maintaining it is easy. Here are some basic tips for keeping it looking sharp for as long as possible and for lengthening its lifespan. (For additional ideas, follow the cleaning and maintenance instructions that ship with it.)
Sweep and Mop:
The general cleaning should occur at least three times per week. Sweep it with a soft push broom. Applying Rosco All-Purpose Cleaner is recommended. A cleaner with ammonia might create a slippery surface.
Prevent Dirt Buildup:
Keeping as much dirt and debris away will allow it to perform better. It's recommended to use a rough rug or a sticky dirt catcher that visitors can step on prior to walking on it to catch dust and debris.
Keep Liquids Away:
Do not allow people to have water or other drinks around it, as spills equal potential staining. It's possible that the dancers will sweat on it, but it won't make stains, as long as it's cleaned up quickly.
No Scouring:
Don't use a rough brush or scour pad on it, as scratches might lead to tears over time. Rough scrubbing will cause it to lose its finish as well.
If rolling up and reinstalling it regularly, do not store it horizontally flat. Its weight might result in it collapsing on itself when stored in a horizontal position, which may cause a rippling in the material later.Store it rolled onto its original core rod in a vertical position. With smaller pieces, consider hanging them on a rod in the storage area.
Maintain and store it properly, and it will last a long time for many, many uses. It is dense, carrying an extremely high-density rating of Shore A 87. It has a 3-year limited manufacturer's warranty. For any questions, contact our customer service team. We even have free shipping on certain items.
Disclaimer
This flooring is not intended for outdoor use. If using the floor for an outdoor performance, do not leave it exposed to the sunlight or weather for an extended period of time.
To store flooring, roll up tightly on a cardboard roll and store upright.
Maintenance
Damp mop with Rosco floor cleaner only.
Shipping
Ships via freight delivery on pallets. Cut lengths may ship via ground service.
This Product Ships Freight Only.
Please review our shipping disclaimer.
ACCESSORIES
Accessories for ROSCO DANCE FLOOR REVERSIBLE FULL ROLL 5.25 X 131.3 FT.
ANSWERS
Product Questions:
Q: Can this floor be used on a high density carpet backed foam subfloor (such as the carpet used on Gymnastic's spring floors)?
A: This marley vinyl flooring does need a firm hard flat surface for installation, so the gymnastics carpet would be too soft.
Q: Why can't the Rosco Reversible Floor be used for tap?
A: The floor is too soft for tap and over time, the taps will hurt the flooring material.
Q: Would this floor lay nice on a laminate floor?
A: Yes, this marley vinyl flooring can be installed over any hard flat surface.
Q: Can this product be laid on top of 3/8 inch plyometric rubber flooring?
A: Reversible Rosco dance floor should only be used on a wood subfloor.
Q: For storing the Rosco Dance Floor Reversible Full Roll (full bolt, 131.3 feet), would we need to store it upright or horizontally? Also, what would the diameter of a full roll be, so we can estimate the storage space needed?
A: This flooring should be stored vertically around a core tube or pipe. They are shipped in boxes 12 inches in diameter by 67 inches long. It would be best to allow at least that much space.
Q: Can this Marley be installed over concrete with foam tiles as a subfloor?
A: Foam is generally not a suitable underlayment for a softer marley, maybe for home use with a rigid marley only, and not for commercial use anytime.