What Kind of Flooring Can You Install Over Asbestos Tile?
By Kyle Schurman Created: June, 2021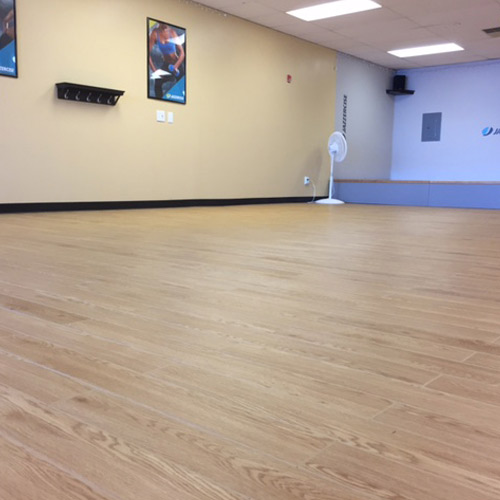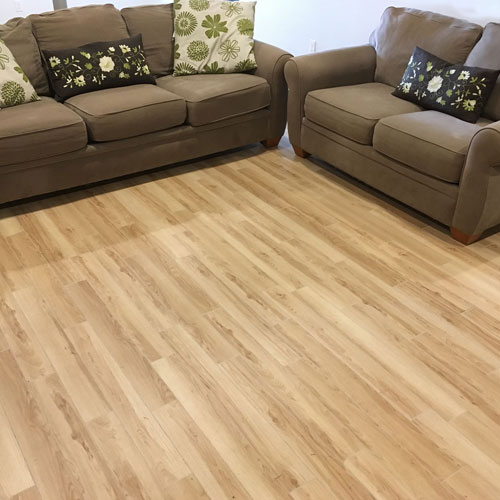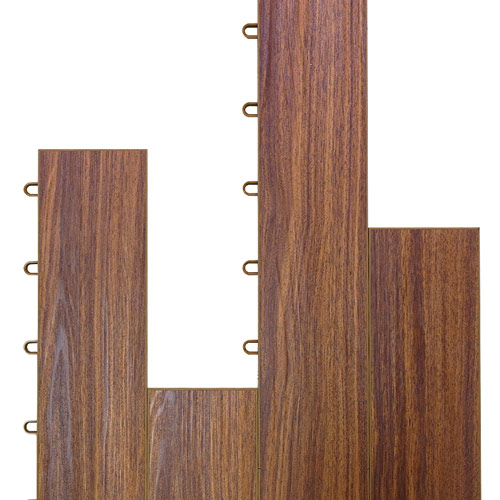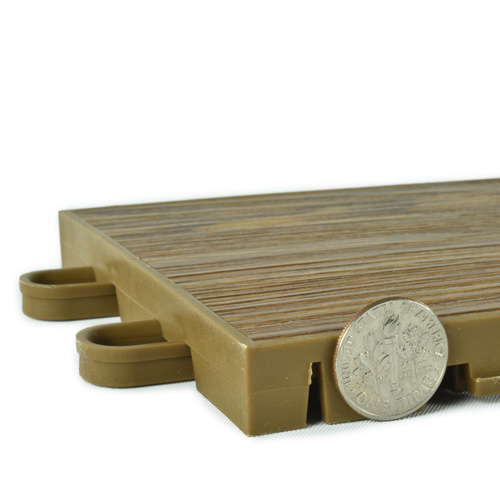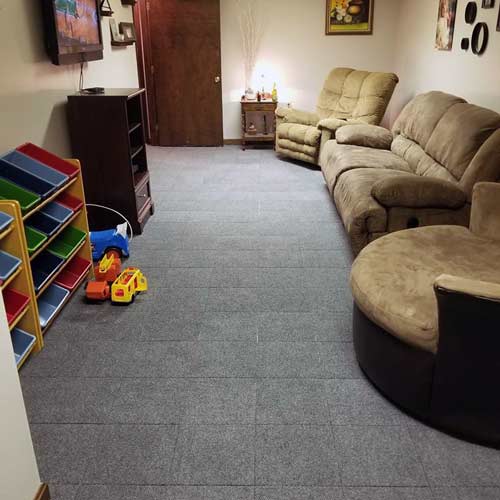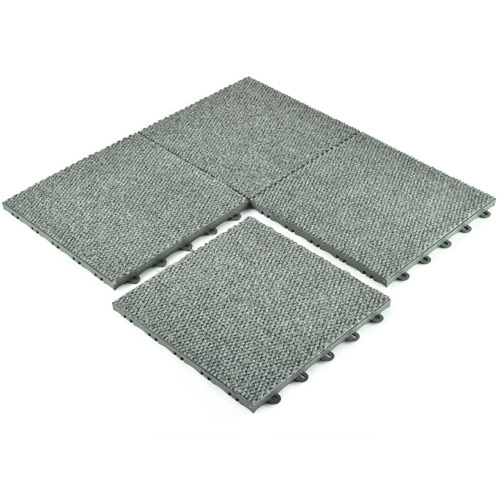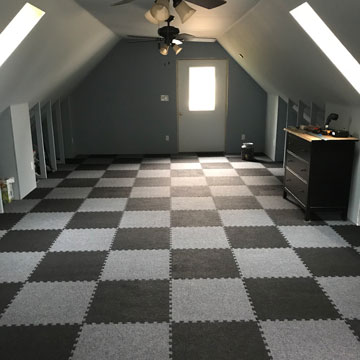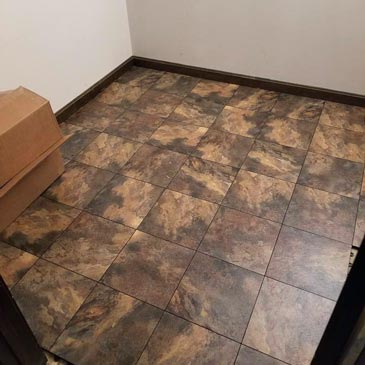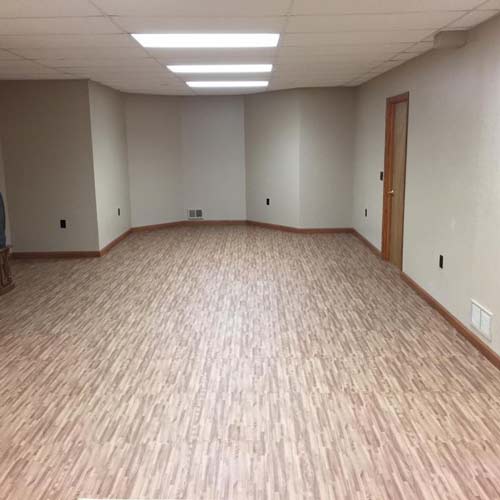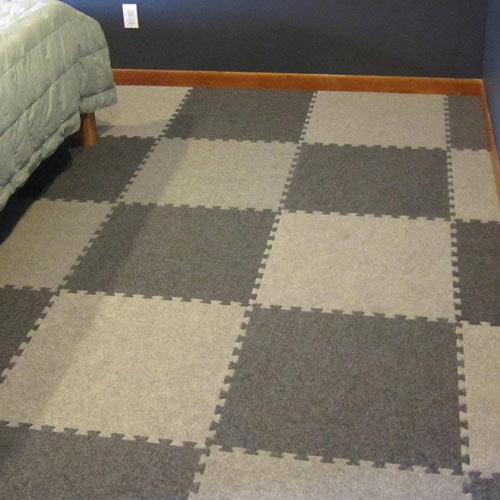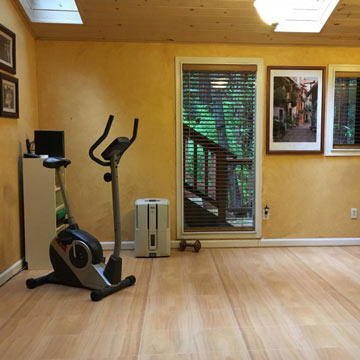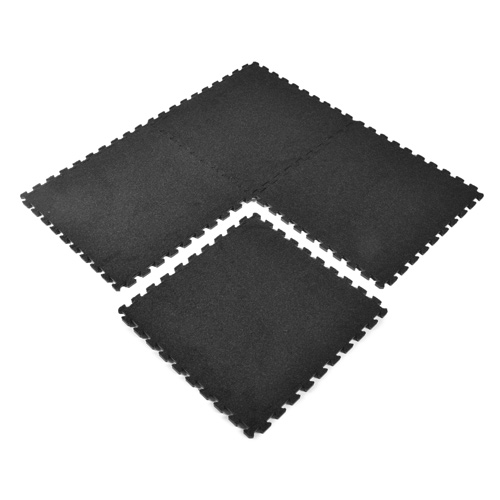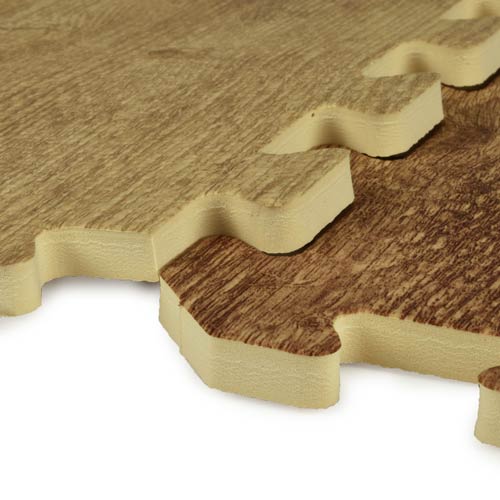 Placing flooring over asbestos tile is a safe way to prevent the asbestos fibers from entering the air, while also giving a room a fresh appearance.
Homeowners have a wide range of products they can install as flooring over asbestos tile. Many of the best options involve interlocking tiles, including:
Vinyl over a plastic base layer

Vinyl faux wood planks

Foam that resembles hardwood

Carpet tiles

Laminate flooring

Engineered hardwood planks
Interlocking tiles like these that will work as a floating floor layout are an outstanding choice for this use case, as they will not disturb the existing flooring. The interlocked tiles simply float over the asbestos tiles.
They're also easy to remove safely later if the homeowner wants to tackle removing the asbestos flooring.
How Do You Know If You Have Asbestos Tile?
When asbestos fibers come loose from the floor and become airborne, they are dangerous to humans. Someone suffering from asbestos exposure could develop respiratory disease or lung cancer, among other life-threatening illnesses.
Actions such as tearing out asbestos tiles can lead to asbestos fibers becoming airborne. Depending on the local laws and regulations, homeowners may be able to remove the tiles themselves with precautions, or they may need to hire a licensed professional to do the work.
Another option is to put new flooring over asbestos tile. By leaving the asbestos tiling undisturbed with a new floor covering on it, the fibers will remain in place, reducing the health hazard.
To determine whether an existing flooring consists of asbestos tile, homeowners can:
Take a section of tile for testing

Look for thin tiles measuring around 1/8 inches

Look for oily spots on the tiles

Look for stains and discoloration on the tiles

Look for black, tarry adhesive underneath the tiles

Look at the tile size, as asbestos tiles often are square, measuring 9, 12, or 18 inches on each side
Because asbestos tiles were popular for installations in homes before 1960, an extremely old thin tile floor likely consists of asbestos tile. Tile floors installed between 1960 and 1980 have a slight chance of containing asbestos.
No flooring installed after 1980 should consist of asbestos, as its use no longer occurred after 1980 in the United States.
What Are Some Faux Wood Flooring Over Asbestos Tile Options?
For those who want to create a look of wood flooring over asbestos tile, several floating floor options are available.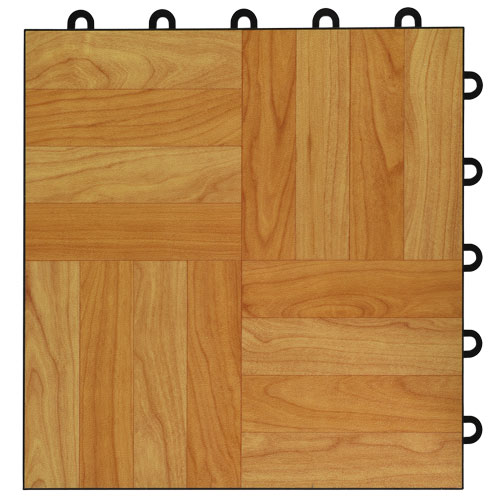 A popular selection is the Max Tile Raised Floor Tile, which has a vinyl layer over the top of an interlocking plastic base. Five different wood stain colors are available in the vinyl layer.
The tabs and loops on the edges of the 1-by-1-foot tile pop together tightly, ensuring a secure layout. They're made for repeated assembly and disassembly, so a homeowner looking to remove the Max Tile tiles later will have no issues.
These tiles are extremely durable. The vinyl layer has waterproof capabilities, and each tile has a 5-year limited manufacturer warranty.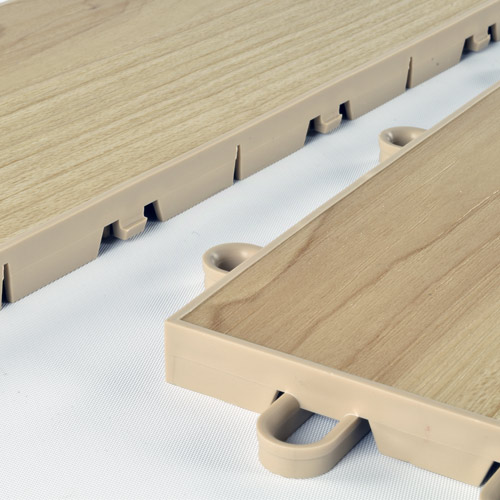 Another vinyl flooring option that looks like wood is the PlankFlex Floor Tile. Three faux wood stain colors are available.
Each plank measures about 3 by 0.33 feet, creating a rectangular shape. The shape of these planks help them sell the look of real hardwood planks.
The wood grain printed vinyl layer sits atop a plastic base that contains the interlocking system. This design ensures the durability of these tiles, which offer a 15-year limited manufacturer warranty.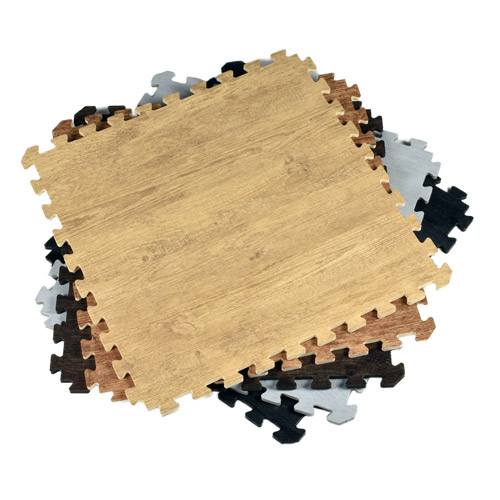 For a softer tile that looks like wood for flooring over asbestos tile or over a concrete basement floor, the Wood Grain Foam Tiles product is an excellent choice.
These foam tiles provide some cushioning for people standing on them. The top layer of the foam has a wood grain pattern printed on it, and customers can choose among five different faux wood colors.
Each tile measures 2 by 2 feet. Installers simply pop the interlocking puzzle style edges together to complete the install.
What Are Some Carpet Tiles to Place on Asbestos Tiles?
Interlocking carpet tiles also have a free floating design that works to go over existing asbestos floor tiles.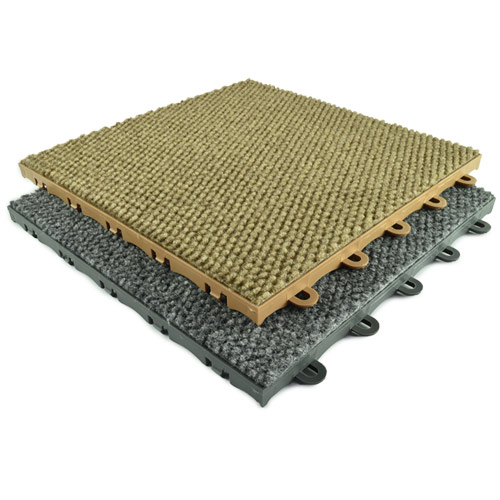 The Carpet Tiles Modular Squares product uses a layer of carpet over the top of a plastic base that contains the interlocking tabs and loops. Two colors of carpeting are available.
These tiles measure about 1 by 1 feet apiece. This is a durable flooring product that's made for repeated installations.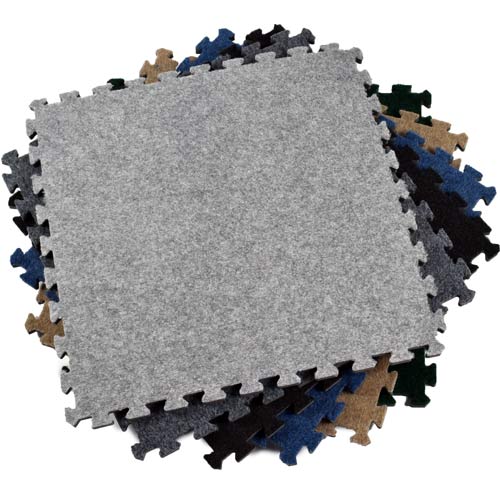 The Royal Interlocking Carpet Tile product is even easier to install, as it has a puzzle style edge that holds adjacent tiles together. Six different colors of carpet are available.
This tile consists of a carpet layer bonded to a foam layer. The foam provides enough cushioning that installers can lay the tile directly over the asbestos tiles without the need for an underlayment.
The Royal carpet tiles have a waterproof and odor-proof design, so they can stand up to harsh environments without showing wear and tear.