Top 5 Workout Mats on a Budget
By Julia Nass Created: December, 2017 - Modified: February, 2020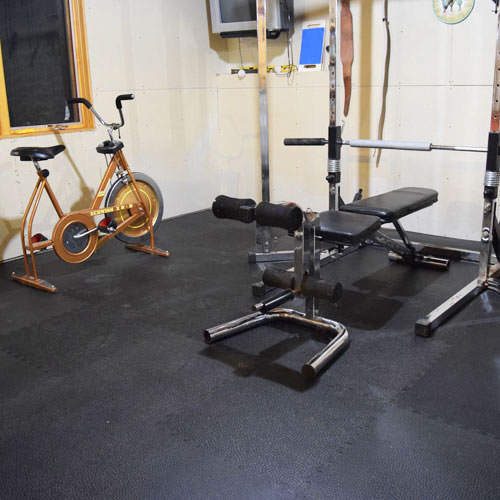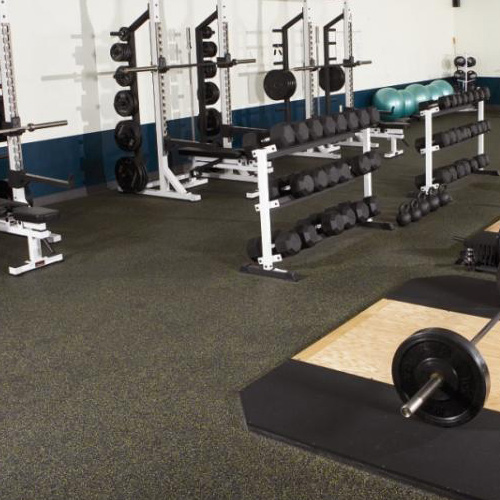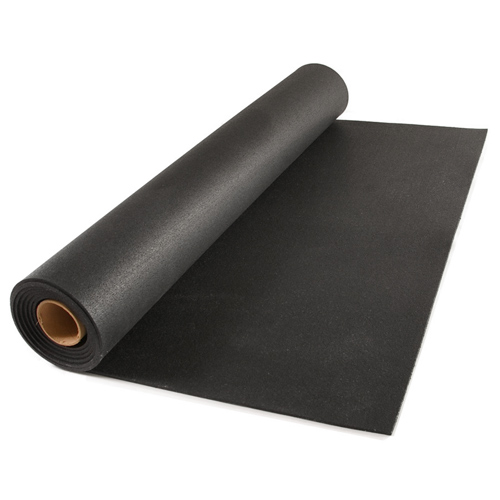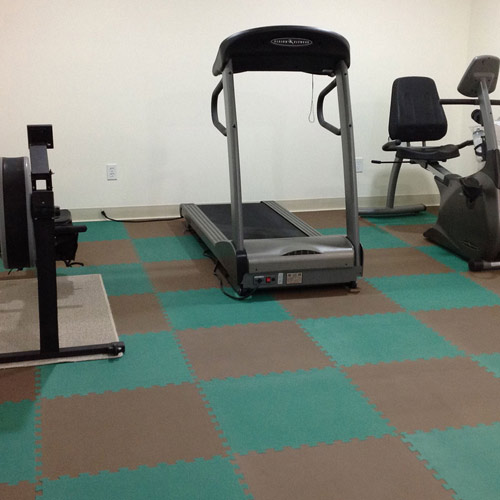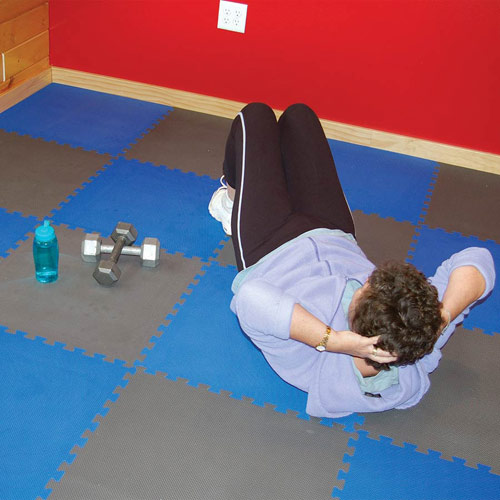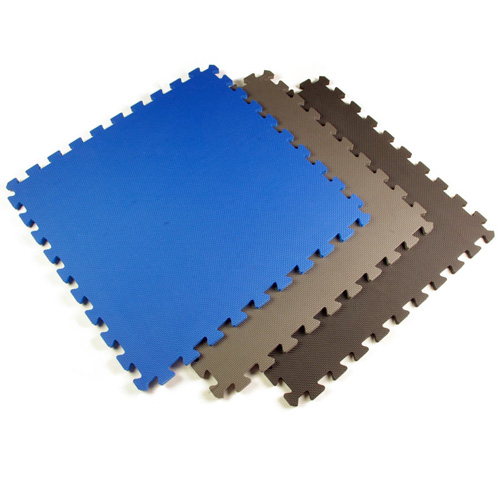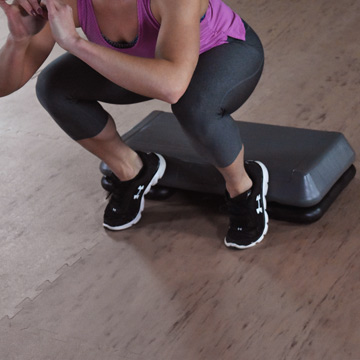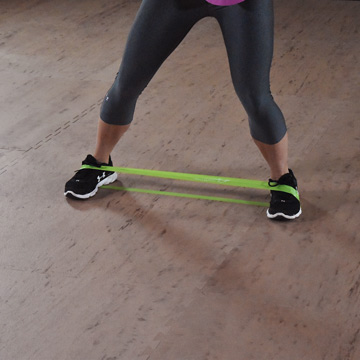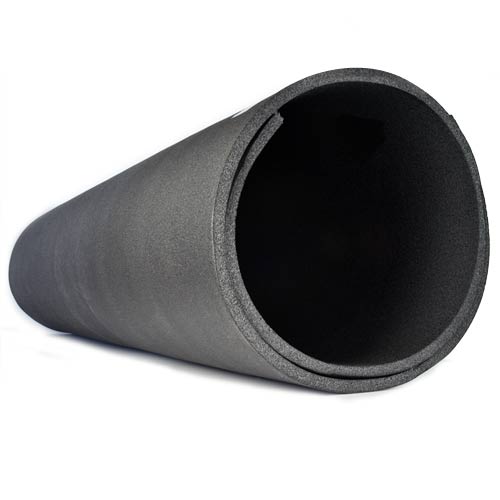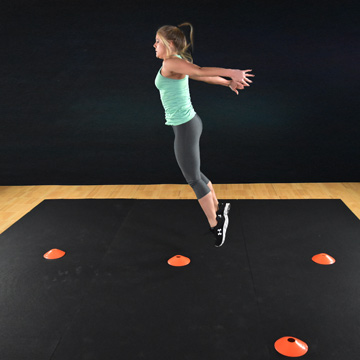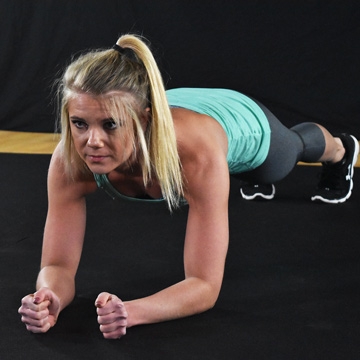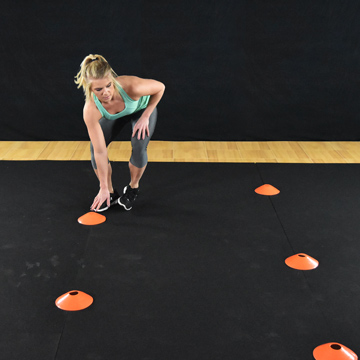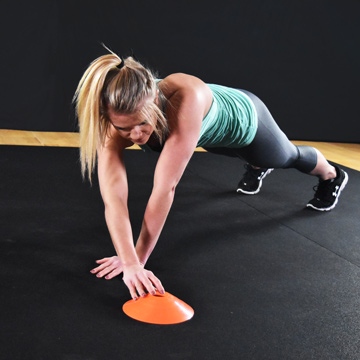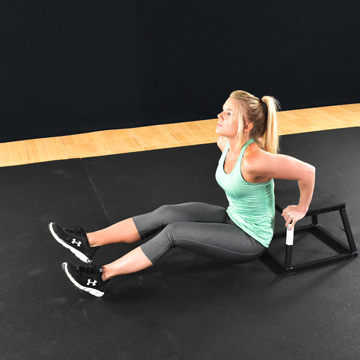 It should not cost an arm and a leg to get strong arms and legs. In fact, it should not cost much at all. That is exactly why Greatmats provides exercise mats that bode well with a budget. Whether it's for weight-lifting, aerobics, plyometrics, yoga, or dance, Greatmats offers workout mats that will not break the bank. Cheap exercise mats make it easy to achieve an amazing space to work out in without any of the financial stress. Continue reading to discover Greatmats' top five exercise mats on a budget.
1) Home Gym Mats Pebble 10 mm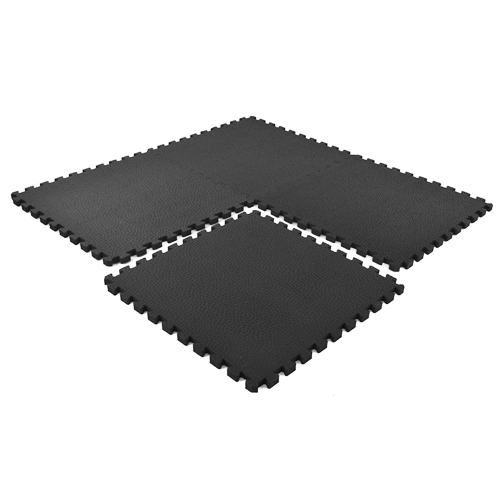 Home Gym Mats Pebble tiles are heavy duty exercise mats that are still lightweight and portable. At only a dollar and a half per square foot, these tiles are one of the cheaper workout mats on the market. These tiles are made of a lightweight EVA (ethylene vinyl acetate) foam. The material is dense and tough enough to withstand heavy exercise equipment and dropped weights. Yet, tiles are cushioned and comfortable for floor exercises. The surface of this exercise mat has a pebble top design for extra traction and durability. An interlocking system makes these tiles simple to install. Tiles can be glued down for a permanent floor, but it is not necessary. For temporary installations, tiles can easily be picked up and moved.
2) Rolled Rubber 1/8 Inch Pacific Black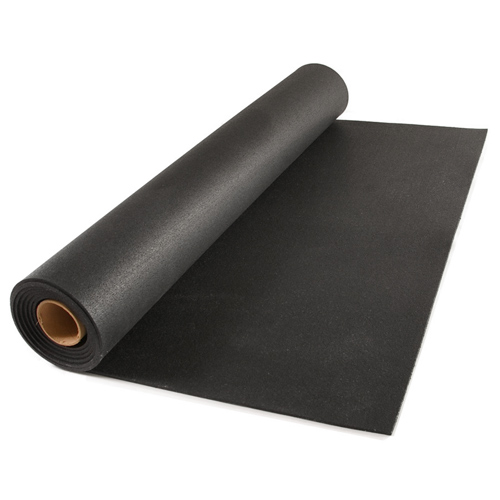 Rubber rolls are always an awesome, economic choice, and at just over $1 per square foot, the Rolled Rubber 1/8 Inch Pacific Black is no different. This rubber gym mat provides protective footing for weightlifting and gym equipment. Rubber is the most durable exercise flooring out there, and it will stay tough in both home and commercial settings. Note that rubber floors do not yield much cushion, so it's not as easy on the body for plyometric or other impact exercises. Rolls are super simple to install, especially for large areas. Unroll the floor in your desired location, and voila. You can also use double sided tape to adhere rubber rolls to the floor. Cleaning and maintaining the rubber is a breeze as well. Simply sweep or damp mop rolls with a pH neutral cleaner for a fresh look and feel.
3) Foam Mats 5/8 Inch Premium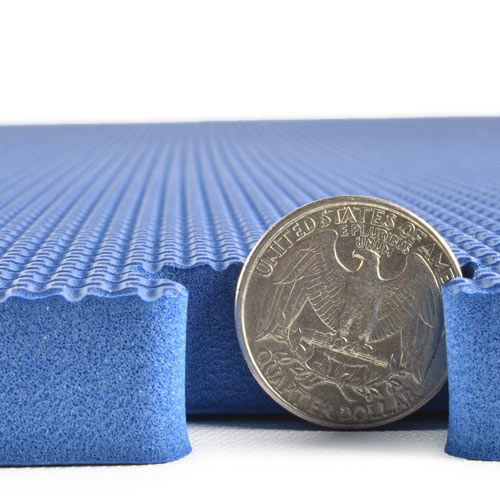 Foam Mats 5/8 Premium come at about $1.50 per square foot and are one of Greatmats' all-around most popular products. With over 15 fun, vibrant colors to choose from, these interlocking foam tiles are particularly wonderful for kid-friendly exercise rooms. Sharyn from New Jersey, for example, loves her orange foam mats in her yoga studio, where she does yoga with her son. Mats are shock-absorbent, waterproof, and stain resistant. If any spills happen, tiles are extremely easy to clean. For serious damage, single tiles can easily be replaced without the need to pull up the entire floor. This makes Foam Mats cost and time effective years down the line. With hundreds of online reviews, you can see for yourself exactly why Foam Mats 5/8 Premium are so well-loved and popular.
4) Foam Mats Economy 1/2 Inch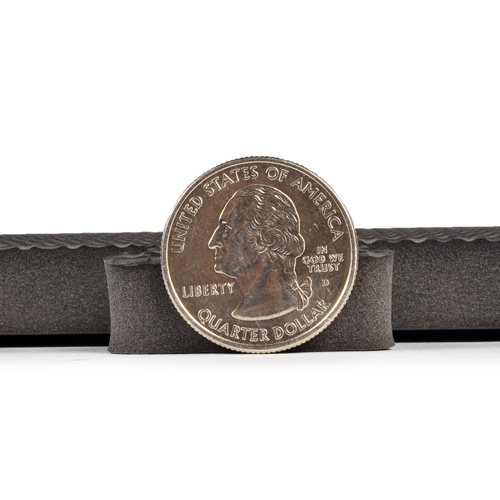 Foam Mats Economy 1/2 Inch are similar to Foam Mats Premium, but they come at around $1 per square foot. They are also made of a high quality ethylene-vinyl acetate foam but are a tiny bit thinner. The foam acts as cushion and shock absorption for all kinds of exercise, from dance and yoga to aerobics. This gym mat comes in three sleek colors: black, blue, and grey. Tiles feature an easy-to-clean, waterproof, no-slip thatch surface. Foam Mats Economy are great in basements because they provide both heat and sound insulation. No adhesives are necessary to install these workout mats. Simply connect pieces via the easy-to-use universal interlocking system.
5) Foam Roll 6x42 Feet x 5/8 Inch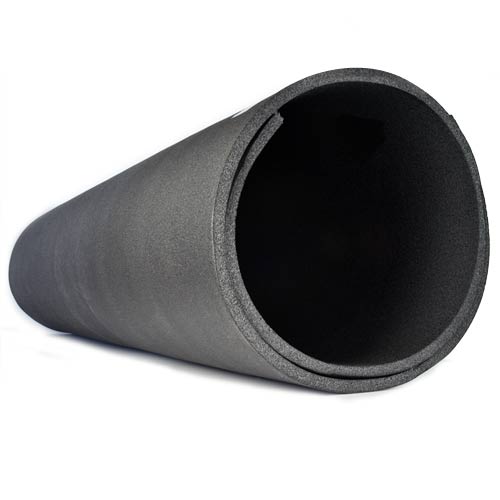 Perhaps you already have an exercise mat, but it's not quite meeting your needs. Maybe it's too thin, or perhaps too dense to feel comfortable. Instead of purchasing an entirely new floor, it makes sense to simply install an underlayment. In order to enhance the cushion and lifespan of your gym mat, Greatmats recommends the Foam Roll 6x42 feet. This exercise mat underlay costs less than $1 per square foot. The foam roll is made in the USA from a long-lasting, shock-absorbing polyethylene foam. Users find this gym mat underlay to be particularly effective under gymnastics floors, martial arts mats and stunting surfaces.
If you're looking for an affordable workout flooring for a professional studio, Greatmats
/products/martial-arts-mats-1.php'>1'' Thick Wood Grain Foam Tiles
are a great place to start.
Affordable Product, High Quality
These days, it feels like you have to go broke in order to get a long-lasting product. At Greatmats, that simply isn't so. The company does not settle for less - even in the cheapest of products. Greatmats prioritizes quality products, but it's important to remain affordable to customers, which is why they are offer volume discounts. For questions or specifics, get in touch with Greatmats.com. They want you to get the best deal and the most bang for your buck.
For more on this topic please review our
Exercise Mats
product page.