What Are EVA Foam Mats Used For?
By Lisa Hobbie Created: July, 2020 - Modified: March, 2023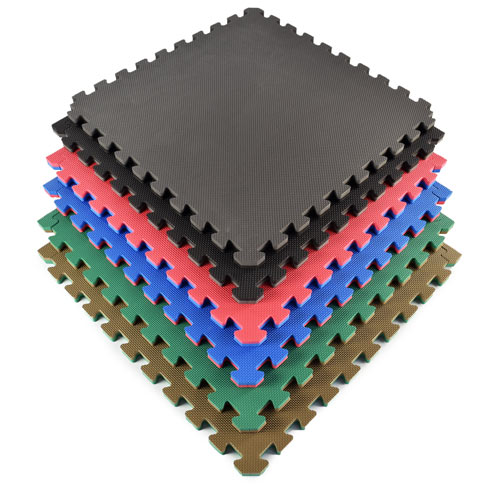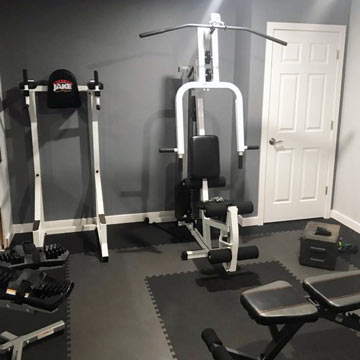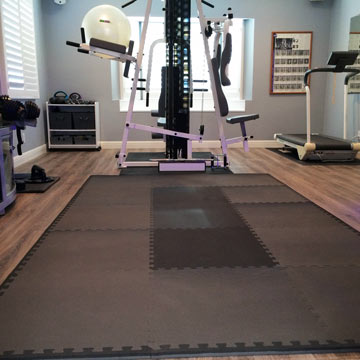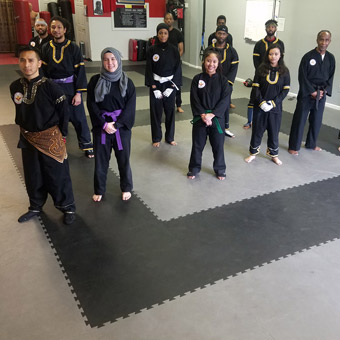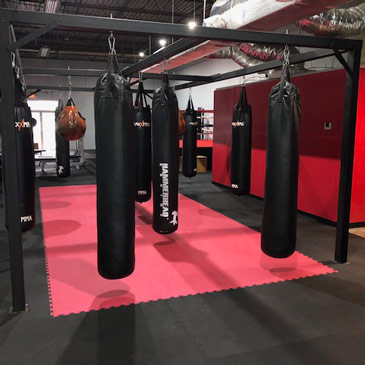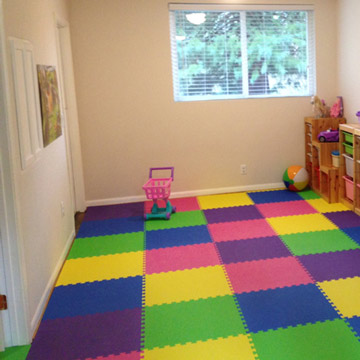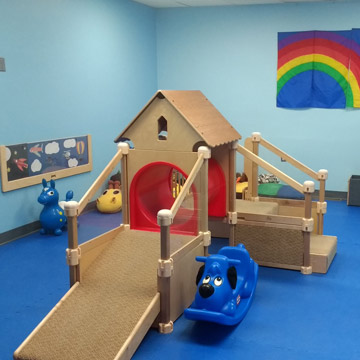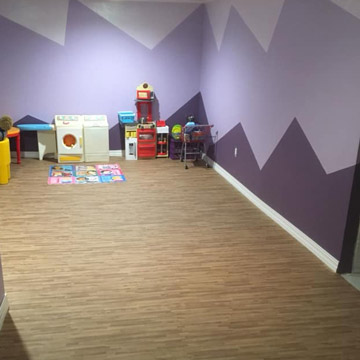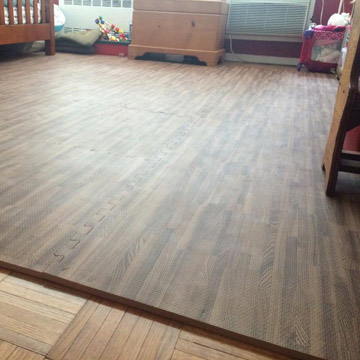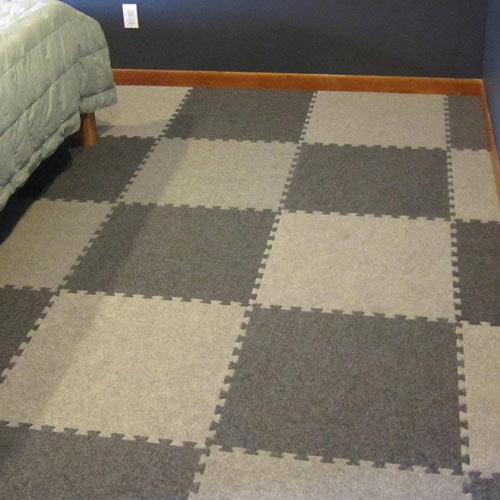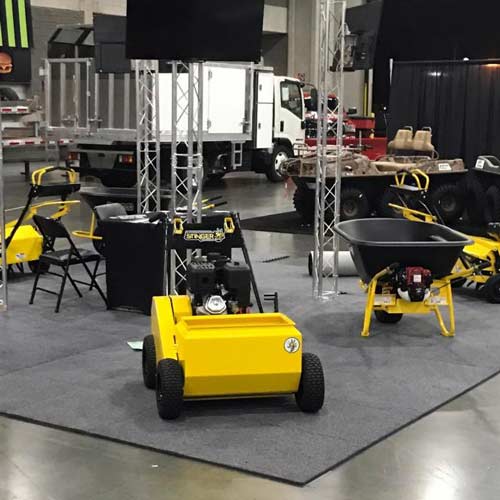 EVA Foam Mats provide solutions for so many applications. EVA, or Ethylene Vinyl Acetate, or Poly, is an elasticized, closed-cell foam with a rubber-like softness and flexibility. EVA foam mats and floor tiles are available in a wide variety of colors, designs, and styles, and have many attractive features such as comfort and affordability. 
EVA Foam Mats used for Workout and Exercise Settings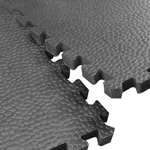 Gym Floor Workout Fitness Tile
 - An excellent puzzle exercise mat flooring system is the workout fitness tile with pebble surface. This flooring is among the best designed specifically for use in home gyms and weight rooms and is made of super high density and durable EVA foam. It is made to withstand the use and abuse of heavy exercise equipment. It is also waterproof and free of lead and latex.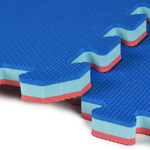 Home Sport & Play Mat
- The home sport and play mat is among the best EVA foam puzzle exercise mat products. These mats are waterproof and stain resistant and provide anti-fatigue properties - allowing you to exercise or workout longer and harder. Also, the foam exercise mats absorb shock extremely well and also have a firmness that allows for quick movements for things such as circuit training stations. They are also reversible and feature a scuff resistant surface on both sides, making it easy to mark off exercise stations with different colored spaces. 
Installation of the interlocking puzzle mat system is a breeze, and when it needs to be cleaned, this flooring can be vacuumed or damp mopped with common household floor cleaners. Or, if a piece of the system becomes damaged, simply turn it over or remove it and replace it in no time!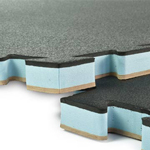 Greatmats Martial Arts Karate Mats
- This flooring system works well for nearly all exercise and martial arts applications. The 1 inch thick puzzle mats provide plenty of padding for everything from martial arts to aerobics, yoga, jazzercise, zumba and floor exercises. 
The 1x1 meter squares have a smooth surface finish that works well for bare feet or athletic shoes, and will also allow for just enough traction for most common exercises. They prevent moisture absorption, odor, mold, and mildew. They are a nice, versatile option, and their interlocking design makes for fast installation. They look and perform at a professional level and are very durable and double sided. These mats even have a wood grain option!
EVA Foam Mats used for Children's Play Areas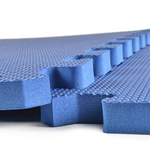 Foam 5/8 inch Premium Mats
- To transform a space into one that provides a vibrant look and a cushioned layer of safety for kids to play on, choose Greatmats premium foam tiles. 
These EVA foam mats are an excellent choice for an area needing some thermal insulation, noise suppression, and/or waterproof properties. They are also stain resistant, which comes in handy if kids are eating or drinking in the play area. These mats come in 15 brilliant colors, so you can choose one, two, or many colors to create a custom design. The top quality EVA foam flooring in ⅝ inch thickness helps children avoid injuries like bumps and bruises from falls and provides shock absorption, too. It also features a thatch surface as the texture on these mats, so they will stand up to constant use and resist scuffing. 
The tiles also include a 1-year warranty against product defects, but you can expect them to last for 10 years or more under normal use. They even have border strips for finished edges.
EVA Foam Mats used as Traditional Flooring Alternatives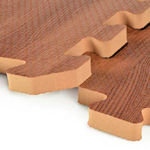 EVA Foam Wood Grain Interlocking Mats
- Hard wood floors are rich and inviting. If you like the look of a hardwood floor, but want something more comfortable and cost effective, these EVA foam mats are an excellent option. They are waterproof, lead free, latex free, easy to clean, easy to install, and simple to replace. This type of foam soft tile has a wood pattern on one side and a matching solid color on the reverse side and can be laid out in a number of ways providing for a tight-fitting, interlocking design. Unlike wood which is hard and uncomfortable, these ½ inch tiles deliver a soft, cushioned feel. They will give your space the look of rich hardwood without the hefty price tag and high maintenance. To clean, simply sweep or vacuum them, or, use a damp mop for a more thorough cleaning.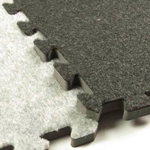 Interlocking Carpet Tiles
- Very little beats the feel of plush carpet when your feet hit the floor, but traditional carpet is not always an ideal flooring option. That's where foam backed carpet tile squares come in! These can quickly and easily be removed and reinstalled, and they can be installed directly over concrete or tile. 
They provide an anti-fatigue and insulative value similar to traditional carpet without the complicated installation process, and they are waterproof and odor proof. They can simply be vacuumed for easy clean up, and since they will not absorb water, should they become wet, they can be easily dried out. 
Greatmats - for the Best EVA Foam Mats!
Greatmats has a number of additional EVA foam mats available that work well in a number of flooring applications or settings, from martial arts studios and kids play areas to exercise rooms and workout areas, yoga studios, display booths, boat surfaces, and more. Any area where children will play or a fatigue reducing flooring is desired, EVA foam mats are a great choice.