What's The Easiest Garden Party Flooring To Install?
By Kyle Schurman Created: May, 2021 - Modified: August, 2023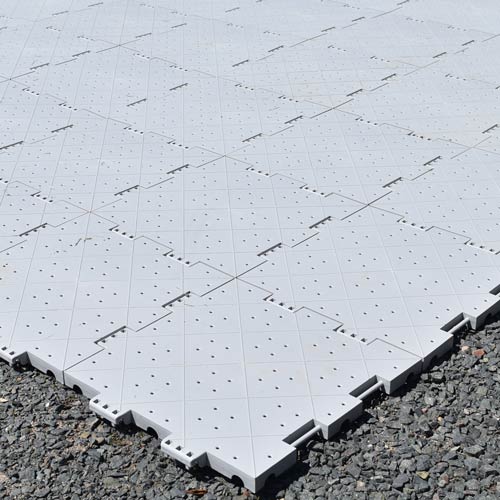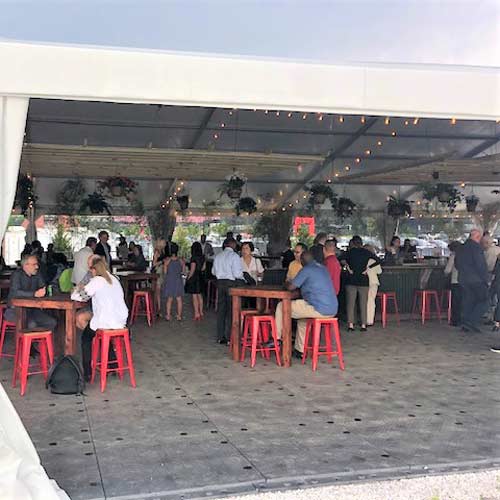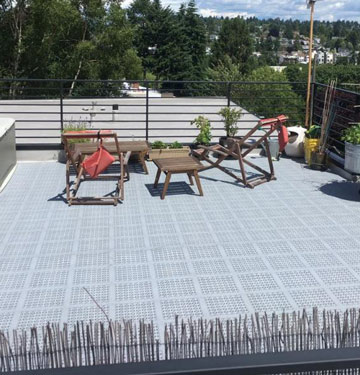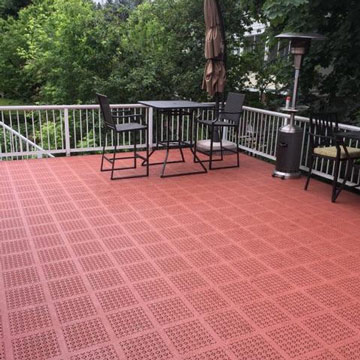 When creating an area outdoors for gatherings, finding a beautiful and comfortable garden party flooring doesn't have to be expensive. The right flooring materials can protect the partygoers from getting dirt on a dress or other clothing. For an outdoor party, keeping the kids clean can be a challenge, but these tiles and mats make it an easier process.
Some of the best garden party flooring options to install over the top of dirt, grass, or other areas outdoors include:
Portable Outdoor Tile

Matrax Light Duty Pedestrian Composite Mat

StayLock Perforated Tile

Ergo Matta Perforated Outdoor Tile
No matter what type of party is in the works for the outdoor space, such as an anniversary party, a birthday party, a retirement party, a graduation party, a wedding, or a traditional summer holiday gathering, these tiles provide a temporary installation option that's perfect for hosting the party at the home.
What Are Some Firm Tiles Available As Garden Party Flooring?
In some use cases, having an extremely firm flooring for the party is desirable. For party ideas that have a theme for the attire, attendees may be wearing shoes that are difficult to use with bare ground or with perforated floors, making hard styles of flooring the better selection.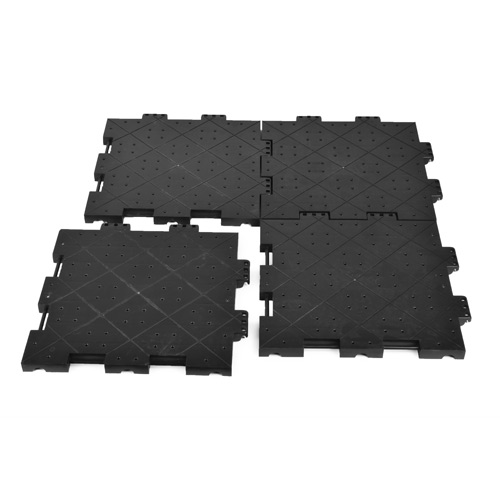 The Portable Outdoor Tile product consists of a no-break polypropylene plastic, meaning it can stand up to almost any use case, including when placing furniture over the garden party flooring selection.
These tiles are highly portable, measuring 1x1 feet and weighing only 0.81 pounds apiece. Lay them out for the party event and then disassemble them and place them in storage afterward until the next party.
Customers can select either gray or black tiles, meaning they should nicely complement any type of color theme or decor that's part of the party plan.
If there's a concern about water collecting on the surface of the tiles, these models have tiny holes that extend through the entire thickness of the tile, allowing water to drain away and reducing any slipping hazard.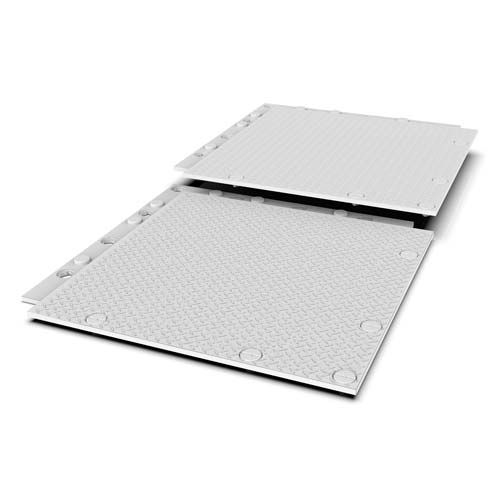 For those who have a huge space to cover for the party, consider selecting the Matrax Light Duty Pedestrian Composite Mat. This is an extremely large tile, covering 3.89 x 3.89 feet per piece, which saves time in performing the layout. Each tile does weigh 30.5 pounds, so it will be a little more difficult for one person to handle versus the smaller Portable Outdoor Tile product.
These large polyethylene plastic tiles measure 1.5 inches in thickness, so they will provide maximum protection in a muddy area.
The tiles connect using a cam lock system, which ensures that they remain tightly connected, even when they're placed under significant stress.
The top layer of the tiles has a diamond top textured surface, which protects the partygoers from the risk of slipping in case the top of the tile becomes damp. These tiles follow ADA compliance rules, which makes them extremely safe.
Can Garden Party Flooring Offer a Flexible Design?
Some people would prefer a type of outdoor flooring that has a little bit of cushioning in it. With a softer design, partygoers can stand for long sessions during the party without feeling leg fatigue as quickly as with an extremely firm floor.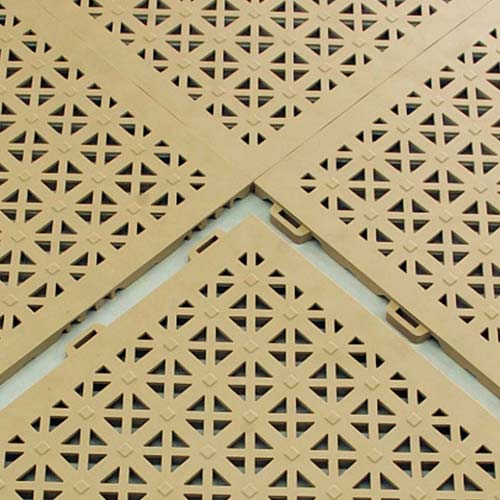 The StayLock Perforated Tile product consists of PVC plastic, which provides a durable design that approximates rubber flooring, while also offering a cushion that's more like EVA foam. The cushioning provides a fall height rating up to 20 inches.
These tiles include perforations that extend through the tile, draining away water that may pool on the surface. With the PVC plastic design, those attending the party will have a sure footing as they walk across the tiles, even if they have a little bit of moisture on them.
Each tile measures 1 by 1 feet and weighs only 1.25 pounds, so installers will have no problem moving them in and out of storage and carrying them to the party location. Colors available include:
Light blue

Dark green

Light gray

Terra cotta

Tan
There's also a
black version
of this tile.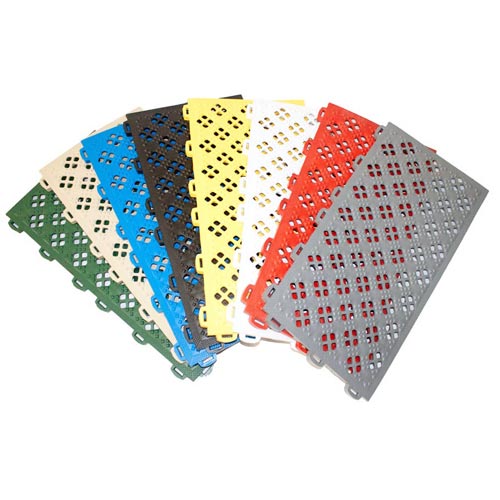 For a similar type of PVC plastic tile that has more colors available, consider the Ergo Matta Perforated Outdoor Tile. This tile also uses perforations to drain away any water that collects on the surface.
The Ergo Matta tile's PVC plastic material has a little flexibility and cushioning to it, allowing it to deliver a 20-inch fall height rating. It's a highly portable tile, measuring 0.83 by 1.67 feet and weighing only 1.6 pounds apiece. The interlocking edges on these tiles allow them to pop together in very little time, and they pop apart after the event just as quickly.
The available colors include:
Beige

Black

Blue

Gray

Green

Red

White

Yellow
At 9/16 of an inch thick, these tiles will create a slight lip on the party floor. To remove this tripping hazard, installers can purchase optional border ramps to attach to the edges of the tile.