What types of brown floor tiles are there?
By Paige Cerulli Created: June, 2022 - Modified: June, 2022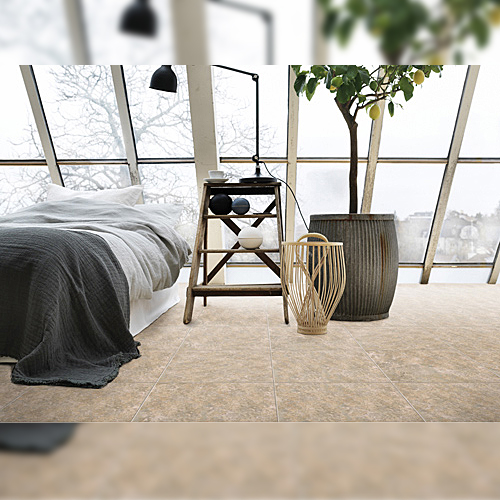 Brown floor tiles are a popular choice thanks to their ability to conceal dirt and the fact that they complement so many other colors. If you're looking for flooring or design ideas for your next project, you might want to consider one of the many available types of brown floor tiles.
What Types of Brown Floor Tiles Are There?
At Greatmats, we carry a wide selection of brown floor tiles, suitable for all of your decor and project needs. From a light wood tone to a dark chocolate to tan, beige, and everything in between, you can choose from plenty of colors to find the shade that best suits your room.
Slate Floor Tiles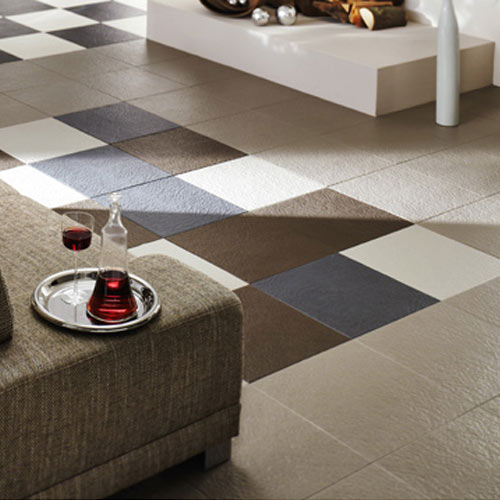 The
Slate Floor Tile Colors
are PVC plastic tiles that create a designer look for your home. These tiles are extremely durable yet highly attractive additions to your bedroom, home office, kitchen, and more.
Their stain resistance makes them suitable for homes with kids and pets, and are able to withstand heavy loads, including heavy furniture.
The tiles are non-absorbent, so they're easy to clean, and they can be damp mopped or swept. The interlocking design means they are easy to install, and you won't have to worry about your investment since they're backed by a 10-year limited manufacturer's warranty.
Wood Grain Foam Tiles Reversible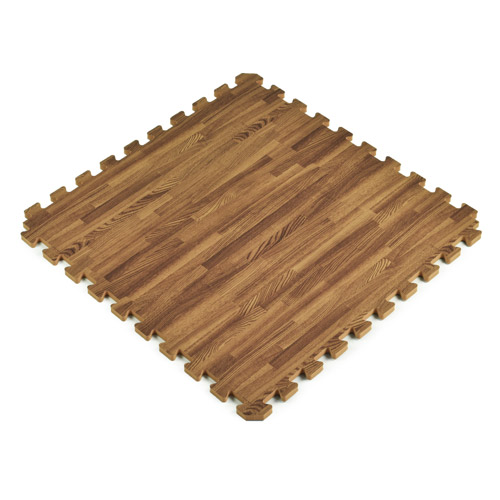 If you're looking for a highly comfortable floor but still want the look of a wood floor, you'll find it in the
Wood Grain Foam Tiles Reversible
. These highly durable foam tiles feature a wood grain pattern on one side, and a scuff-resistant tan surface on the other side.
Made of EVA foam, the tiles are free of lead and latex, so they're safe for use in homes with kids. They're also waterproof, which makes for easy cleanup and means you can install them in basements where moisture is an issue.
This flooring features an interlocking design that allows you to fit them together like puzzle pieces. They're incredibly easy to install, and each tile includes two border strips for an island installation with clean, finished edges.
You can also remove and reinstall easily if needed. They're lightweight and portable, and they make for a floor that's cushioned and welcoming.
Interlocking Rubber Tile 10% Tan/Brown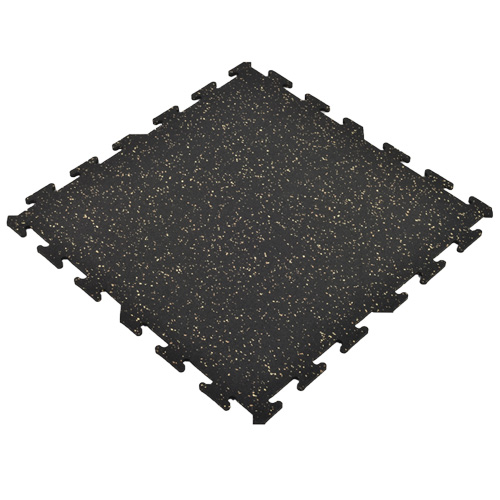 The
Interlocking Rubber Tile 10%
is a highly durable tile that's suitable for use in home gyms and workout rooms. This flooring features a rubber base with a 10% tan/brown color fleck that adds detail and definition.
The tile is designed so that it has almost no rubber odor, making it suitable for indoor use. It is long-lasting even with heavy-duty use and features a five-year limited manufacturer's warranty.
This tile is also very easy to install, thanks to its interlocking design. You can install it without adhesive and remove the tiles as needed.
Cleaning is easy, too. You can mop them with a neutral pH cleaner.
Sterling Roof Top Tile Brown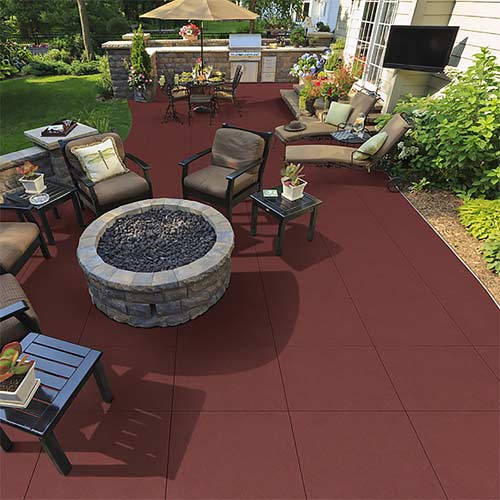 The
Sterling Roof Top Tile Brown
is a highly durable tile that's suitable for use on patios, rooftops, decks, and more. This rubber tile is extremely tough and can withstand the weight of people. Its interlocking seams create tight seals, so water will drain off properly instead of leaking down between the tiles.
Measuring 2x2 feet, these tiles can quickly cover larger areas, and they're easy to install. You can clean them with a hose or a neutral pH cleaner, and are built to withstand fluctuating temperatures and sunlight.
StayLock Tile Bump Top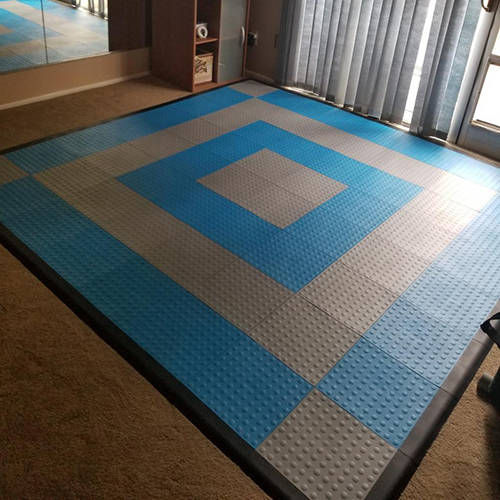 The
StayLock Tile Bump Top
is a PVC plastic tile suitable for home gyms, industrial ergonomic floors, and more. The tile features the durability of rubber and the cushion of foam, making it ideal for athletic applications.
The tiles can be installed without any underlayment, and their active locking connector system holds them together tightly. They won't separate over time, though you can remove them as needed. Another way the StayLock tiles are low maintenance is that they don't need any waxing or refinishing.
These tiles are not only made entirely of recycled plastic, but can still be recycled after you are ready to renovate again. Since they are Eco-friendly, they may contribute to LEED points for your project.
Garage Coin Top PVC Colors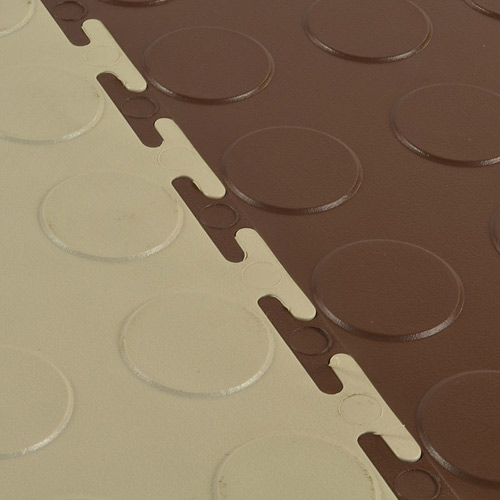 The
Garage Coin Top PVC Colors
tiles are non-absorbent tiles that are ideal for use in garages, warehouses, portable buildings, and more. These tiles are non-absorbent and resist oils, gas, and chemicals, so they can withstand even tough environments.
They aren't affected by heat, cold, or humidity, making them a versatile flooring choice. Their coin top surface helps to maximize traction for enhanced safety, and are made of recycled PVC, so they're eco-friendly, too.
The tiles feature interlocking styles, which means you can perform the installation yourself. You can dry lay them over old, cracked concrete for an instant flooring upgrade.
Blue Sky Rubber Playground Tile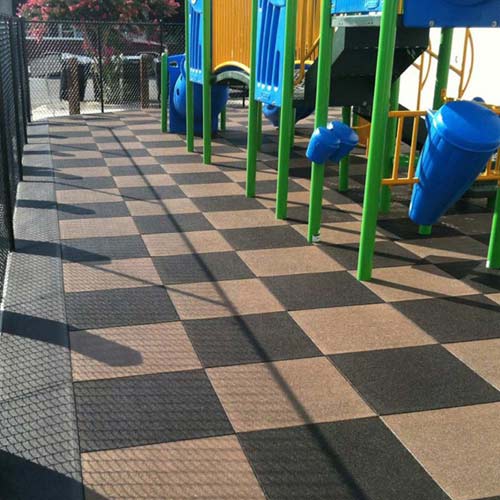 The
Blue Sky Rubber Playground Tile
brings safety and style to playgrounds. These commercial tiles feature a brown color that will look great against many playground equipment colors, while also having a six-foot fall height rating can help to keep kids safe.
These tiles are resistant to fading, mold, mildew, and UV rays, and they are outdoor rated for use in all climates. They're a versatile choice and are designed for outdoor environment challenges, which is why they are backed by a five-year manufacturer warranty.
They feature an interlocking design that locks them together securely for a safe, cohesive surface. They are also ADA compliant and can be paired with ramps for accessibility.
HomeStyle Stone Series Floor Tile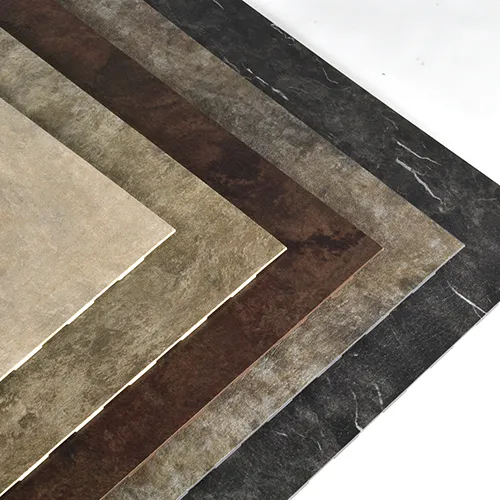 The
HomeStyle Stone Series Tiles
are eye-catching, beautiful, vinyl tiles suitable for residential use. They're available in many colors, including brown, and are stain resistant, making them ideal for high-traffic areas in your home.
This floor also offers valuable slip resistance, helping to keep your family safe. Their upscale appearance can enhance your decor, while saving you money over the cost of buying a real stone floor.
They can be loosely laid without any adhesive, making for a DIY installation that can help you to save even more money.