Is It Ok To Wear Shoes On Interlocking Foam Flooring?
By Paige Cerulli Created: December, 2021 - Modified: December, 2021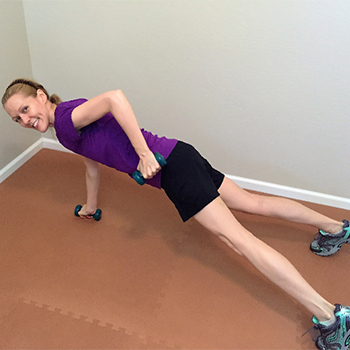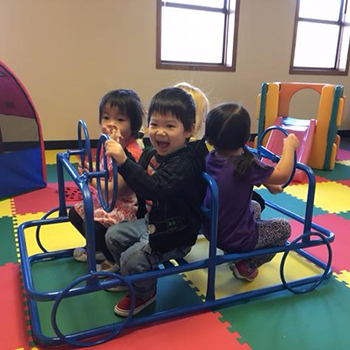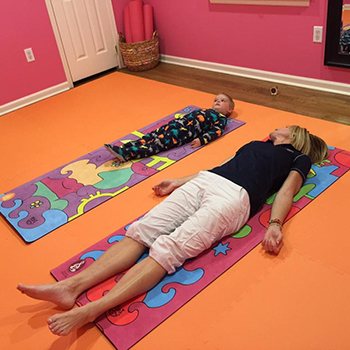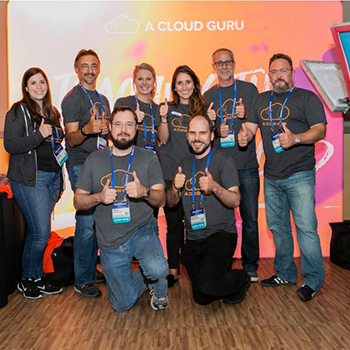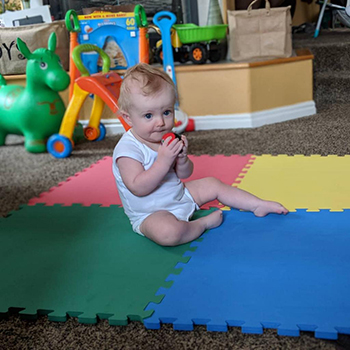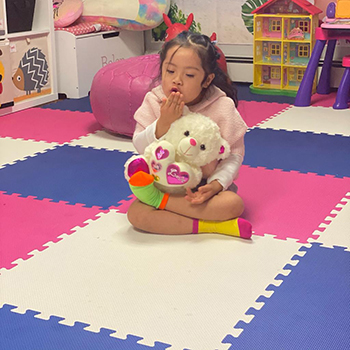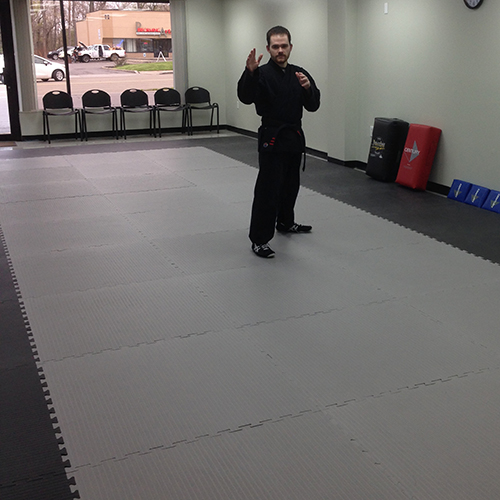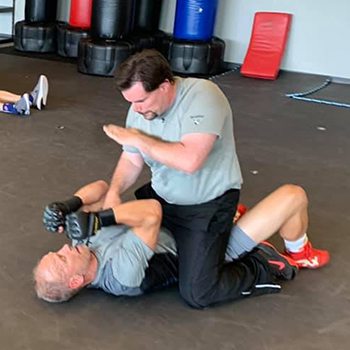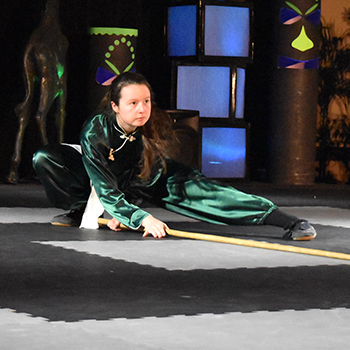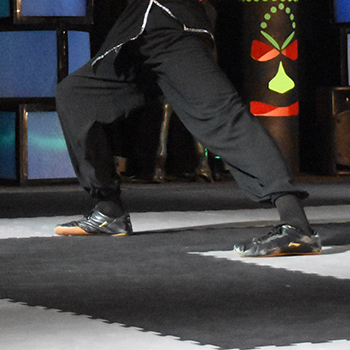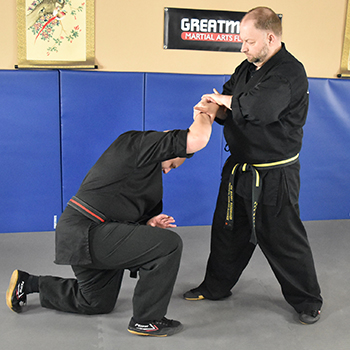 Interlocking foam flooring offers many benefits, the primary of which is its incredibly easy installation. While foam is forgiving, it can also be damaged, so it's important to make sure the flooring you choose is right for the type of shoes you'll be wearing.
Why Shoes and Interlocking Foam Flooring Don't Always Match
Interlocking foam flooring is highly desirable because it adds comfort and cushion to your floor. Laying interlocking foam mats over a concrete or wood floor can make it into a more forgiving space suitable for gym use, athletics, kids playing, and even as a family gathering space.
That soft, forgiving surface makes foam into a versatile, anti fatigue, multi purpose flooring solution, but the same properties that make it so desirable also mean that foam can be more easily damaged than other flooring types. Foam is a softer material, so placing heavy equipment, like furniture or gym equipment, can potentially damage the tiles.
Shoes can also be a problem. Some foam tiles are so soft that repeated wear from sneakers can shorten the flooring's lifespan.
High heels can also cause significant damage. High heels condense weight over a smaller area, and it's possible for the heels to puncture the surface of softer foam tiles.
That doesn't mean that you can't ever wear shoes with interlocking foam flooring. Instead, it's important to carefully evaluate the product you're choosing and make sure that it's right for how you'll be using it.
How To Determine What Foam Tiles Are Suitable For Use With Shoes
There are a few ways to determine if the puzzle tile you're considering is suitable for use with shoes.
Surface texture
and the
core color
are often determining factors.
If a tile's core is the same color as its surface, it's usually fine to use shoes with the tile. If those colors differ, then pay close attention to the product description, or contact the Greatmats customer service team to ask.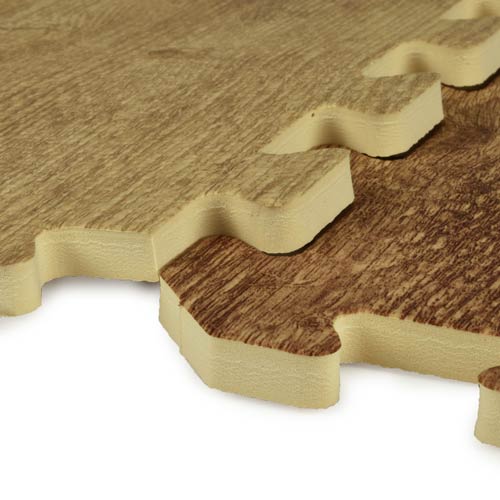 If a foam tile has a laminate surface, it may not be suitable for use with shoes. For example, our
Foam Tiles Wood Grain
shouldn't be used with shoes as the laminate layer is too thin. The
reversible wood grain foam tile
option is much better suited for use with shoes. Be sure to ask if you have any questions.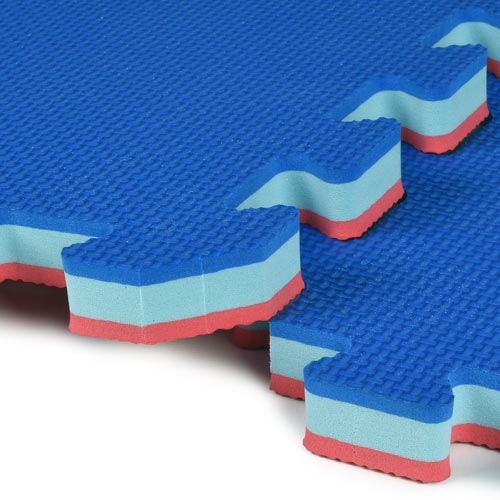 The presence of a thatch texture generally indicates that a tile can be used with shoes and boots. Thatch textures like the one on our EVA foam
Home Sport and Play Mats
are scuff-resistant and designed for use with shoes.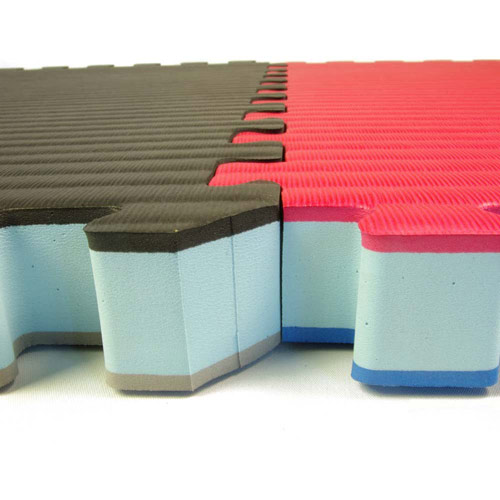 In contrast, a tatami texture like the one on our
Home BJJ Mats
is designed to help protect bare skin. This type of surface may be scuffed by shoes, but it will not affect the performance of the product.
If you have any questions about whether the tiles you're considering are safe for use with shoes, you can always contact Greatmats. We're happy to help you verify that you're choosing the right products for your needs.
Additional Flooring Options
There are plenty of great reasons to choose interlocking foam flooring. You can find similar benefits in other flooring products. If you're willing to consider other flooring materials, you might find a product that's more durable and better able to withstand significant shoe traffic if that is an area of concern.
For example, rubber tiles often offer shock absorption and some anti fatigue properties, like you'd find in foam flooring. These black rubber tiles sometimes feature puzzle edges, so they interlock together easily for a simple DIY installation.
As a result, many gyms use rubber interlocking tiles instead of foam tiles, especially in areas like weight rooms where the flooring will see significant shoe traffic. These tiles are conveniently sized and easy to transport and install, but they're more durable than their foam counterparts.
You'll also find that many carpet tiles offer a texture that's similar to foam. In fact, some of these tiles feature a layer of foam underneath the more durable carpet, creating a padded surface that's comfortable underfoot.
Carpet tiles offer several of the same advantages as foam tiles. They're easy to install and can be removed if needed, and they create a welcoming, comfortable surface.
Additional Ways to Protect Your Flooring
If you choose to install interlocking foam flooring, then using only appropriate footwear with the tiles is one way to extend the flooring's lifespan. There are several other ways you can help to extend the flooring's use.
When choosing your flooring, make sure that it's appropriate for the location where you'll install it. Many foam tiles are not UV stable and can't be used outdoors for prolonged periods of time. It's also important to install the tiles over an appropriate surface, which is generally a hard, flat subfloor.
Be sure to also follow the recommendations about the floor's weight limit. Many foams can't support large amounts of weight, like heavy furniture - especially if it has small or pointed feet.
Finally, make sure that you follow the care instructions that come with your foam flooring. Using appropriate cleaning methods and products can help to prolong the use of your foam floor tiles.