What Is The Best Rubber Flooring For Basements?
By Lisa Hobbie Created: December, 2020 - Modified: March, 2021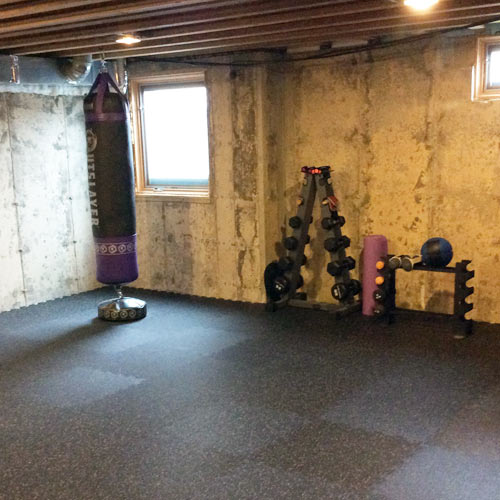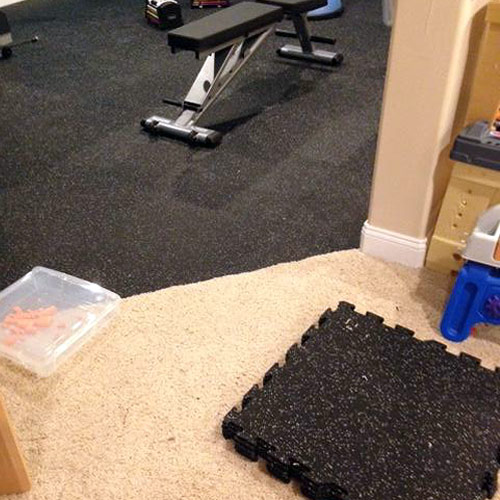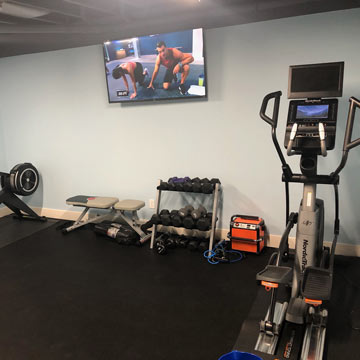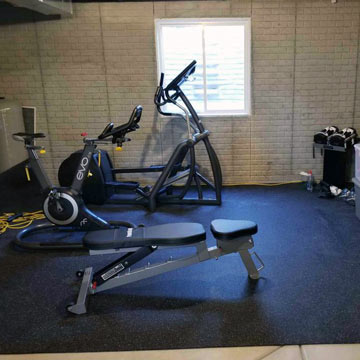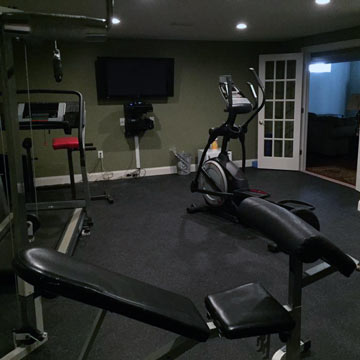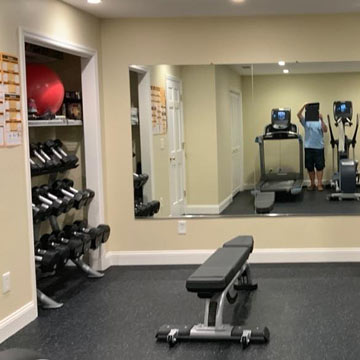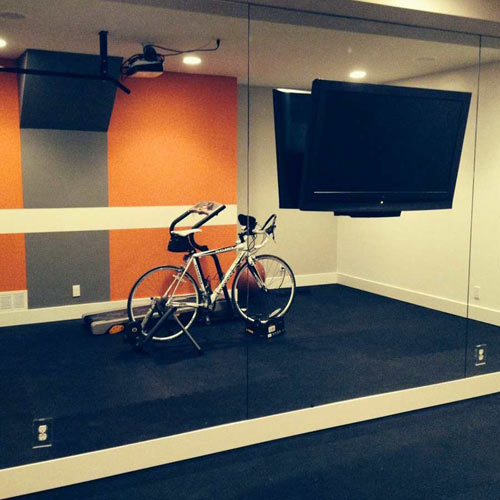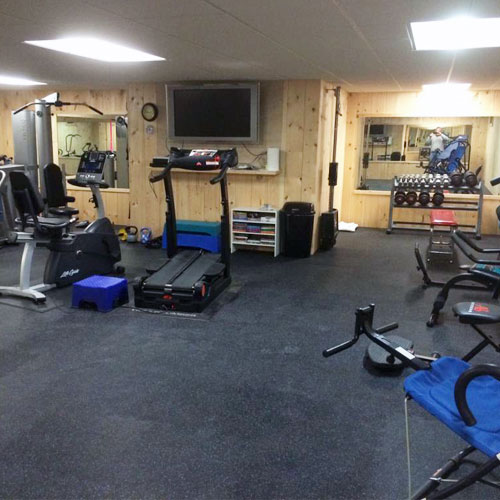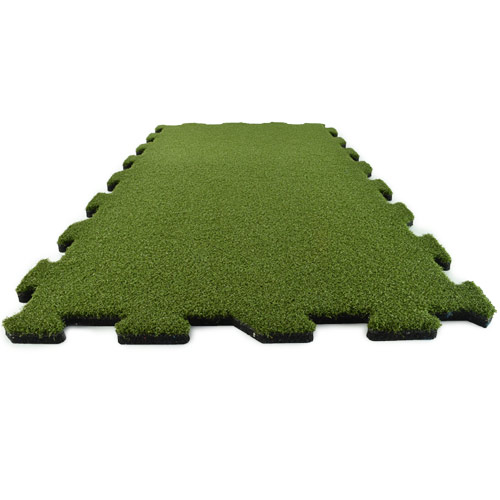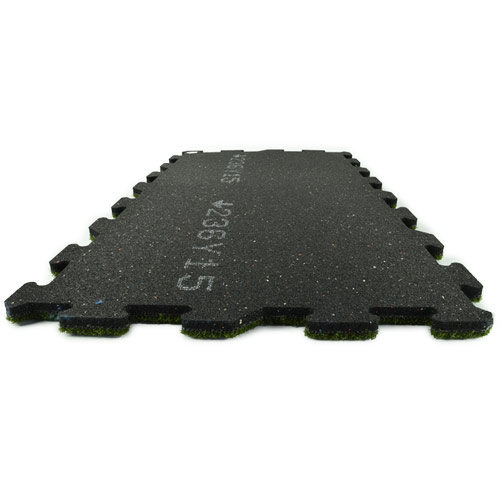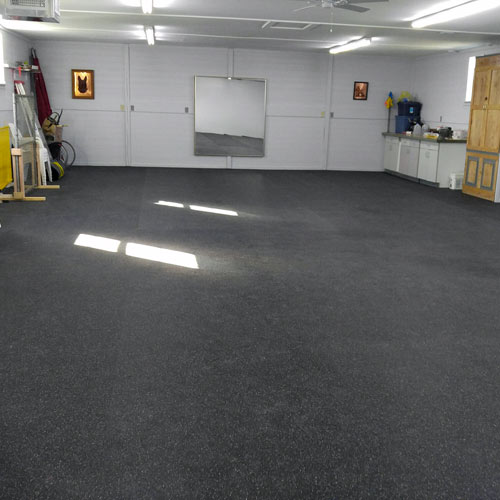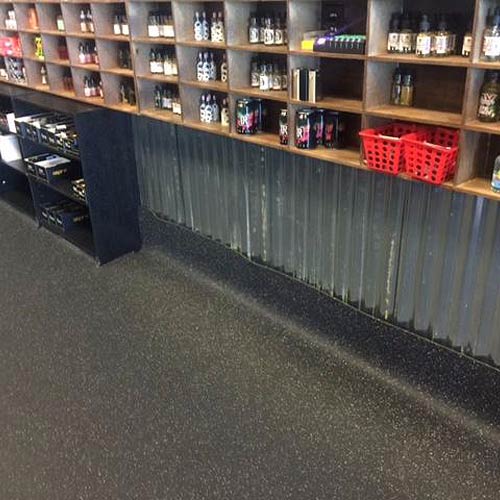 Rubber is one of the best suited materials for basement flooring. Rubber is very low maintenance, and it is stain, mold, and mildew resistant - unlike wood. Any time moisture may be present, like in a wet basement where water doesn't always drain, it's imperative to choose a product that will not absorb liquid. Greatmats offers rubber flooring for basement settings in numerous styles, sizes, and price ranges.
Rubber Flooring Rolls Regrind Confetti for Basements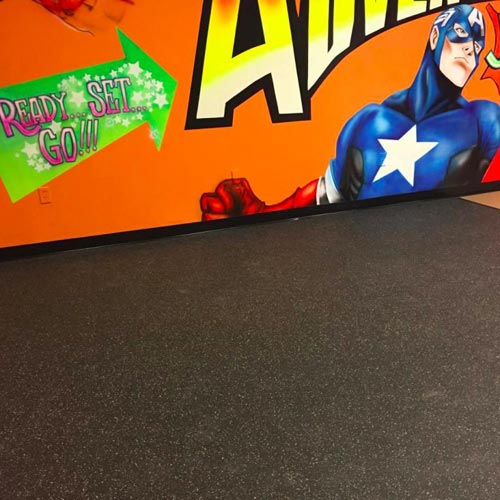 Rubber flooring rolls
work well in basement settings when you're looking to cover concrete with a comfortable yet durable surface. The rubber flooring roll with regrind confetti product is made from second run material that provides a significant cost savings compared to other rubber flooring options. 
This green product is non-absorbent and provides a cozy surface for a basement space. It works as a sound dampener and floor protector. It's a low cost flooring option that is ¼ inch thick and 4 feet wide. These flooring rolls can be cut to any length of at least 15 feet. 
Plyometric Rubber Gym Roll Basement Flooring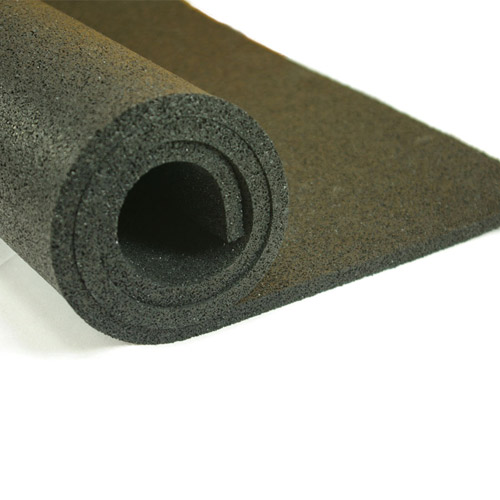 A low odor rubber flooring for basement settings is a
Plyometric Rubber Gym Roll
. It is fast and easy to install without adhesive, is made in the USA, and provides excellent cushion and shock absorption. 
The ⅜ inch thick roll is cushioned yet firm and durable and provides a solid footing on which to perform intense workout moves. It helps to keep your joints safe if working out on it and provides friction so it will stay in place during exercises - as will any equipment on top. 
This type of rubber flooring for basement workouts helps to absorb sound, is easy to use, and is high performing. 
Interlocking Basement Rubber Floor Tiles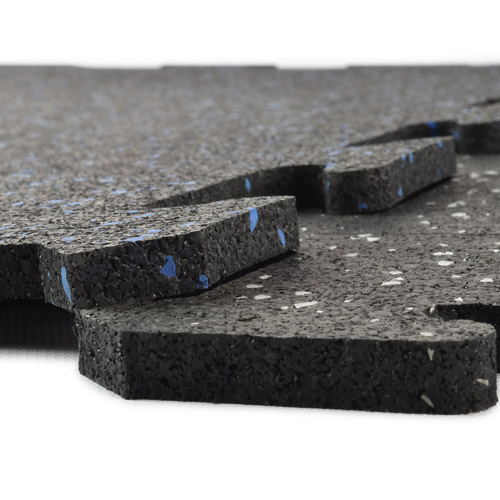 For an interlocking rubber floor tile option that would work well in a basement setting, the
2x2 by 8mm rubber tiles
are an excellent solution. This product is made in the USA and is very easy to install.
It is designed to easily take the use and abuse of exercise equipment and furniture as well as constant foot traffic. The tiles provide sound dampening and the 8mm thickness provides for durable, long lasting surfacing. 
Like most rubber flooring solutions, these tiles are easy to keep clean by sweeping and vacuuming them. They offer a non-slip surface that is also smooth and versatile. 
Rubber Utility Floor Tiles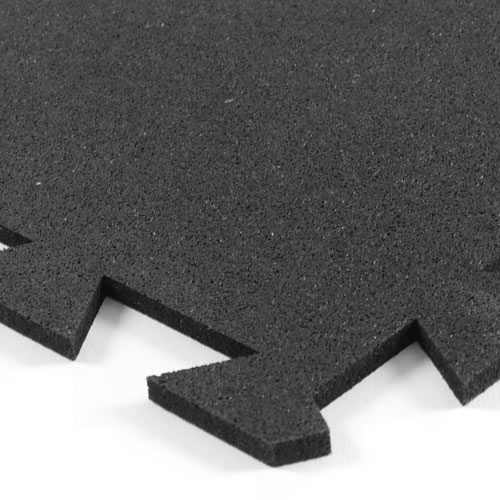 Rubber flooring for basement rooms also comes in the form of
utility tiles
. These interlocking tiles are fast to install without the need for glue or adhesive. They are super durable and double sided and provide a non slip surface. 
The tiles are precision waterjet cut for super tight interlocks, and they are easy to trim to fit any space, if needed. This value rubber flooring tile has a light color fleck mix and is environmentally friendly. This rubber flooring feels better than cold dirt or concrete to walk on, as it provides cushion and a nice buffer between you and the cold subfloor below. 
Athletic Padded Interlocking Turf Tile w Rubber Base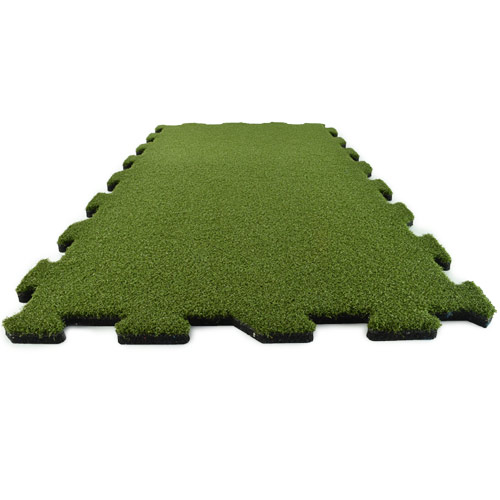 Another rubber flooring for basement would be a gym turf option. This
Athletic Padded Interlocking Turf Tile
features a dense, textured nylon wear layer. The 3 mm turf is fusion bonded to a 12 mm recycled rubber base resulting in portable, interlocking turf tiles that would look and perform well in a basement gym. 
This flooring provides a high performance training surface that is durable and slip resistant. It works well for track and field or sled drills with its textured, mono-filament nylon material with a tight nap. It provides a soft surface for athletes' joints, preventing overuse injuries. It is easy to maintain and affordable.
Greatmats - For the best rubber flooring for basement! 
If you are considering a rubber flooring product for your basement, it's time to let Greatmats go to work for you. With color choices that go far beyond traditional black, the best options and pricing, a variety of thicknesses to meet your preferences and needs, and value and service beyond comparison, Greatmats has it all. 
Although the rubber flooring products are among the most popular, Greatmats has numerous other options from rubber rolls and tiles to those that are a mix of rubber and other materials. 
With a wide variety of options in stock at the warehouse, fast shipping and delivery of your rubber flooring are ensured. The top notch team at Greatmats is ready to answer any questions you have about rubber flooring for basement options, and they will help you order the options that are best for your space.