What Is the Best Rabbit Flooring for Cages and Agility?
By Kyle Schurman Created: April, 2021 - Modified: December, 2022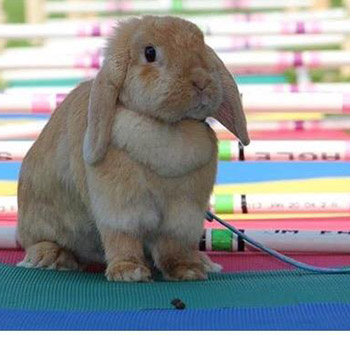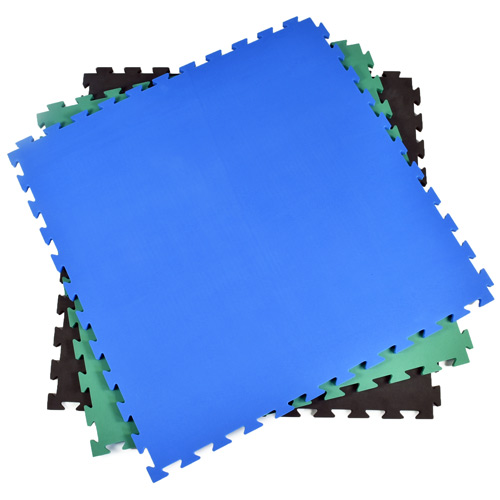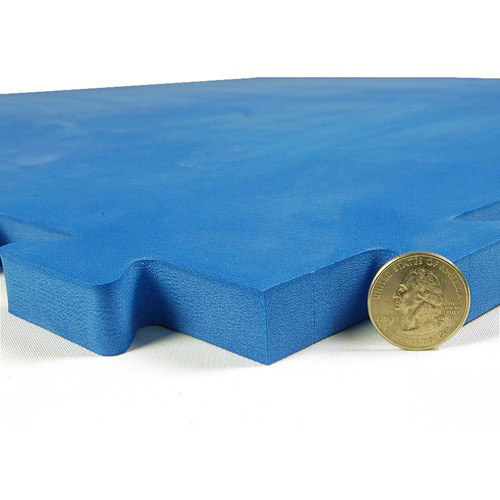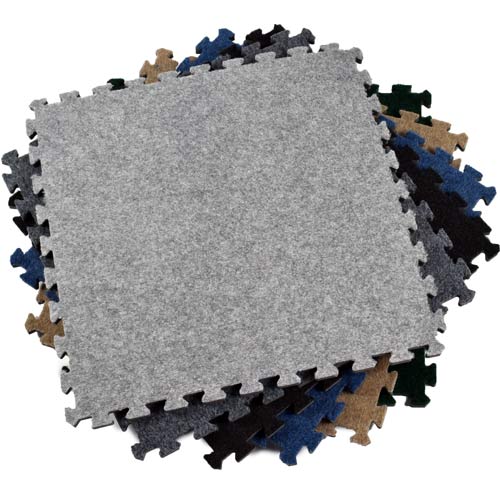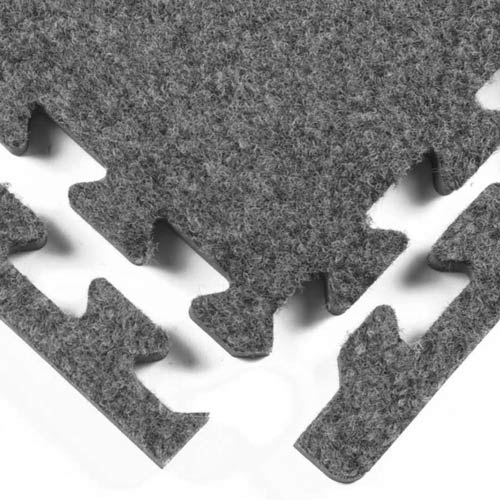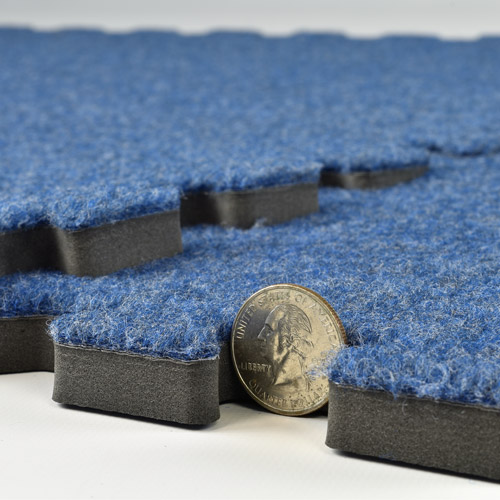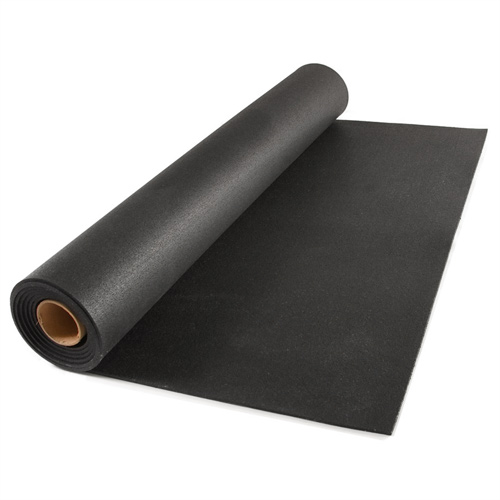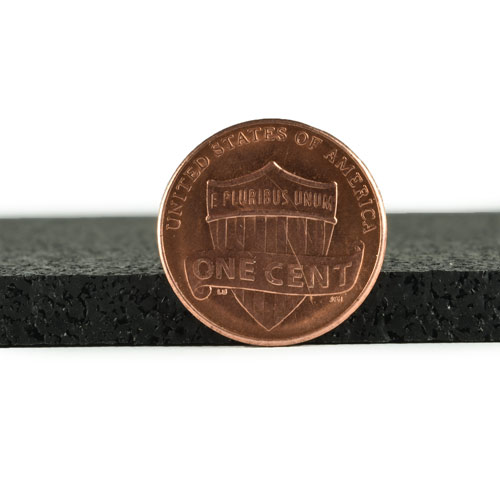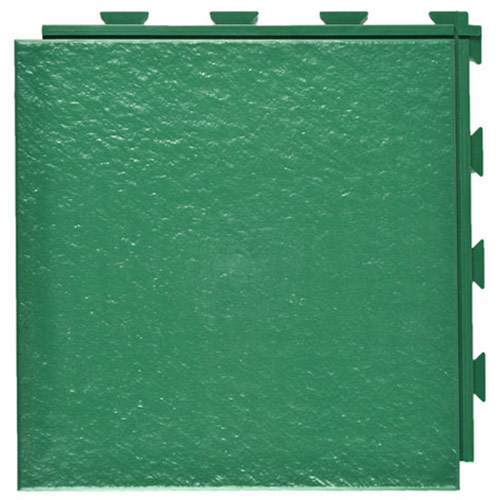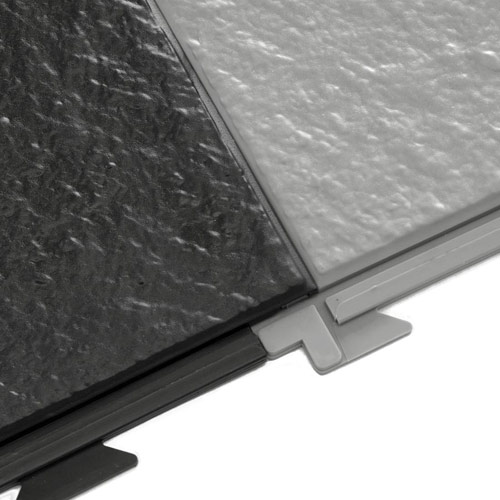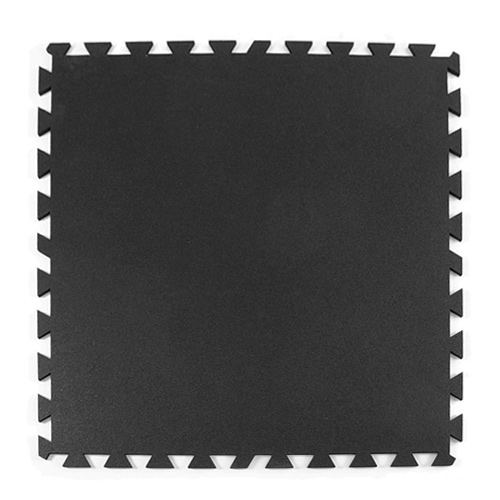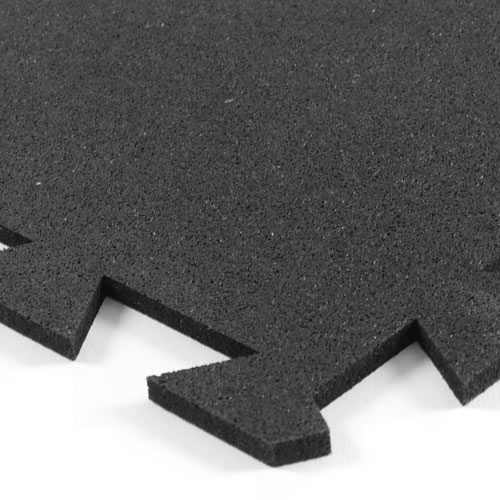 For the best and safest rabbit flooring, look for an option that doesn't have edges that are chewable. For those seeking a type of rabbit cage flooring that will work for agility too, it needs to give the animal good traction and plenty of coverage space for exercising at a low price. Some of the best options include:
Dog Agility Mats Interlocking Tiles

Royal Interlocking Carpet Tiles

PVC Slate Floor Tiles

1/4 Inch Rubber Flooring Rolls

Rubber Utility Tiles
The best rabbit flooring will not absorb moisture, should the animal spill water or urinate inside the cage or on the playpen flooring. If the floors absorb moisture, they will retain odors, which can be difficult to remove, even after cleaning the litter.
What Is the Best Rabbit Cage Flooring?
Multiple types of flooring work nicely in rabbit cages, providing the comfort that keeps the animal safe inside its cage.
Carpet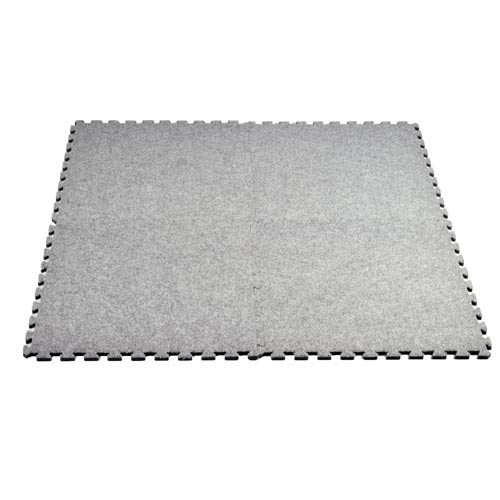 Carpet is a comfortable type of cage floor for rabbits, keeping them warmer than a basic wire cage surface, while also delivering a bit of traction.
Rugs or carpet mats rarely offer waterproof capabilities, though, so it's worth the time to seek out a type of water resistant carpet for the best results.
The Royal Interlocking Carpet Tile is a great choice for this type of flooring. These tiles go directly over the top of almost any kind of subsurface, whether that's the mesh of the metal cage or a plywood base layer.
For a rabbit cage, these carpet tiles are easy to install, as they contain a puzzle style interlocking design, making a DIY installation simple. An individual tile measures 2 by 2 feet, which ensures the installer can cover a lot of space in a short amount of time for a hutch or a playpen.
It measures 5/8 inches in thickness, so the installer can cut it to fit the dimensions of the pen, leaving it tight to the edges, so the rabbit doesn't have an edge to chew on, scratch at, or dig at with the carpet tile. Should the rabbit get ahold of the carpet fibers themselves, the carpet will not unravel.
With a foam backing bonded to the durable carpet surface, this rabbit cage flooring provides excellent traction and long lasting value through the durable carpet layer, while giving the animal cushioning and insulation with the foam layer.
Perhaps the biggest advantage of these Royal brand carpet tiles is the waterproof, odor-proof, and stain resistance capabilities that they provide. Even if the rabbit fails to pee in the litter box area, cleanup of these carpet tiles will go quickly, and the urine will not lead to unwanted odors in the rabbit house. You can even take the carpet tiles outside and hose them down if necessary.
Rubber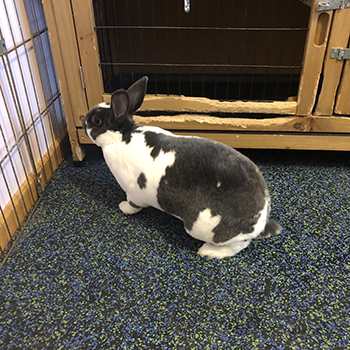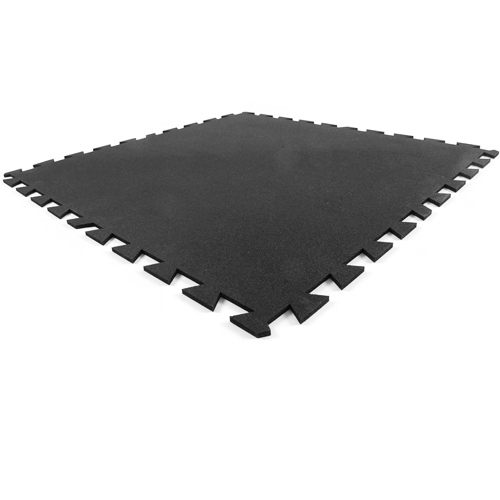 Rubber tiles are another great choice as rabbit cage flooring because of the impressive durability they provide. One of the most popular selections for this type of use case is the Rubber Utility Tile product.
Rubber offers maximum durability in multiple use cases, but it especially works well for the rabbit hutch. Even if the animal likes to scratch, it won't be able to easily cause damage to a material as tough as rubber. Additionally, rubber will not soak up moisture or urine, meaning these mats are easy to clean and will not hold in odors.
With these Rubber Utility Tiles, installation goes quickly. The edges of the tiles have a puzzle style that resembles a jigsaw puzzle. The tiles allow for a DIY installation, as even those who have no experience with installing flooring can pop these tiles together quickly.
These measure 3 by 3 feet, so covering a large space takes very little time. Some customers choose to use these tiles in the cage of the animal, as well as in the animal's exercise area, creating a uniform flooring for the rabbit.
Each made-in-America tile measures 8 mm in thickness (about 5/16 inches), so the installer can cut the tile to fit into a tight space relatively easily.
Since rabbits don't have pads on the bottoms of their feet for gripping, they'll enjoy the non-slip surface provided by the rubber material.
It is important to note that you should pay special attention to the interlocks to make sure your bunny isn't able to find an edge of the interlocking teeth or it will inevitably begin chewing at these edges. While generally this does not harm your bunny, if it swallows the rubber material, there is some risk of blockage. In which case you'd want to monitor the rabbit to make sure it continues to poop.
If the space you'd like to cover is larger than the 3x3 feet, you may be best to consider a rolled rubber product. Rubber rolls are 4 feet wide and are available in custom lengths. With sheets this size, it greatly reduces the number of seams and potential for chewing.
PVC Plastic
PVC plastic, short for polyvinyl chloride plastic, is a highly durable type of rabbit flooring. It provides some of the benefits of rubber and foam flooring in one product.
PVC is highly durable, much like rubber, yet it has a higher level of cushioning than rubber, making it a bit like foam. It can stand up to almost any kind of environment, so it will resist showing damage from a rabbit that wants to try to scratch or chew.
The plastic Slate Floor Tiles product is a strong rabbit flooring option, as it has a waterproof capability. (This means the tile will not be damaged by water. This does not mean it is watertight.) It is highly durable, offering a 5-year limited manufacturer warranty.
As each tile measures only 1.67 by 1.67 foot, some installers will appreciate using this style of tiles in the tight space of a cage for a rabbit. The faux slate tile measures only 5 mm in thickness, so installers can cut the tiles to fit as needed with very little effort.
These tiles have natural, earth tone colors like brown, tan, gray, and green, which will look great in a hutch. The tiles have a slight texture to them, ensuring the flooring will not be slippery, even if it becomes wet from spilled water or urine.
The tiles pop together with a hidden interlocking edge, so installation is extremely easy. The edges hold together, even under the stress of the rabbit moving around a lot or trying to dig. Installers do not need adhesive to keep the tiles together.
What Are Some Types of Rabbit Cage Flooring to Avoid?
When considering rabbit cage flooring, there are a few materials it's better to avoid using alone.
Cardboard. Cardboard is not a good flooring to use inside a rabbit cage, as the animal will almost certainly chew on it when it becomes bored. Additionally, cardboard soaks up any excess moisture, resulting in a weakened surface and in the retention of unwanted odors.

Hard, Smooth Plastic. Many rabbit cages will have a plastic tray in the bottom, catching droppings and urine from the animal. Although owners can clean the plastic tray relatively easily, it is extremely slick when wet, and it doesn't give the animal much comfort when laying on it.

Plywood. Plywood is a common selection as cage flooring for rabbits, but it is chewable, which can be dangerous to the animal's health if using treated wood in the cage. Plywood will soak up odors should the rabbit urinate inside the cage and miss the litter box.

Vinyl. A vinyl flooring in the rabbit cage will deliver excellent durability. However, vinyl is too hard to give the bunny any cushioning while laying on it, and it becomes slippery under any kind of dampness.
With materials like these, you could place rubber, PVC plastic, or carpet tiles over the top of them. This extra layer of safe flooring will keep the rabbit protected and reduce the possibility of the animal causing damage.
What's the Best Rabbit Agility Flooring?
Rabbits need exercise to remain healthy. They need to be able to jump and run in open spaces that are larger than the hutch. However, owners may not feel comfortable allowing a pet rabbit or a show rabbit loose in an outdoor area, where it could run away.
When looking for some ideas to help the rabbit gain exercise time with hopping and jumping, building an indoor rabbit agility course can be a good plan. Some customers choose to set up this agility area in a basement or garage, allowing them to make it as large as they want.
When looking for rabbit flooring that will work for agility, owners need to use a material that will not cause the animal to slip. It needs to have just the right amount of friction, so the animal can jump and move freely.
EVA Foam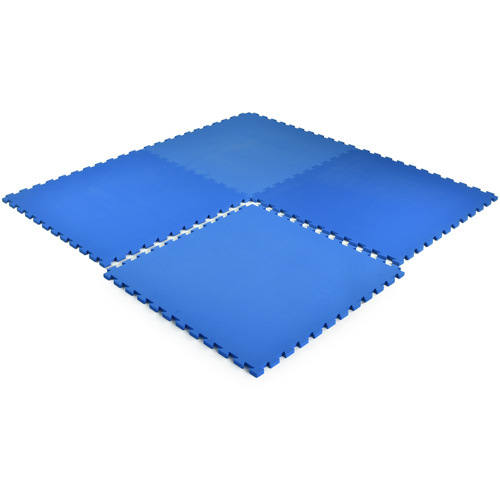 One of the most popular types of flooring for agility courses for dogs is the Dog Agility Mats Interlocking Tile product, and it will work equally well for rabbits. It gives both the animals and their owners anti fatigue relief, keeping them feeling fresher and allowing them to play for longer periods of time.
This style of EVA foam mat has a non-slip grip top, which keeps the bunny safe. EVA does not soak up moisture, which will prevent odors from forming when the rabbit urinates while playing.
These agility mats measure roughly 3.3 by 3.3 feet apiece, so installers can lay them out in very little time, creating a huge play space. Even with 3/4 inches of thickness in the EVA foam, installers can cut through it easily with a utility knife to match the dimensions of the play area.
The tiles use a puzzle style edge, which simplifies installation. Installers do not need to add glue during the install, which means they can disassemble the tiles afterward, if desired.
Rubber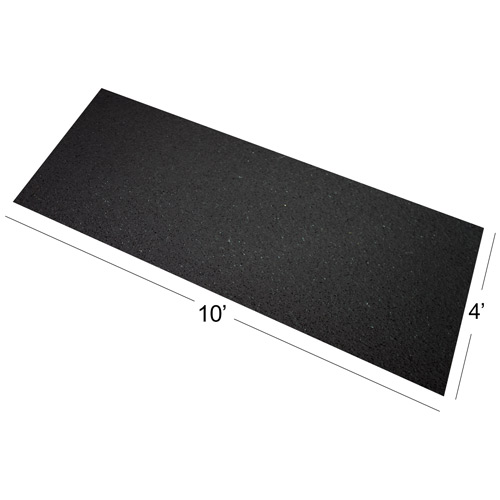 Another option for flooring in a rabbit agility or play area is a roll of rubber. The 1/4 Inch Rubber Flooring Roll product measures 4 by 10 feet, so it's a great size for laying out an exercise area for the rabbit. At just 1/4 inches in thickness, the installer can cut through the rubber easily to fit a smaller space.
Rubber is extremely durable, making it scratch and chew proof for the rabbit. Rubber will not soak up water or urine, either, which simplifies cleanup and prevents the formation of odors.
Each rubber roll is made in the United States, so customers can trust the quality of the ingredients and materials used in the manufacturing of the roll. This product carries a 5-year limited manufacturer warranty, ensuring the customers receive a good value from their purchase.
Rubber rolls have a low price per square foot, which is ideal for those customers trying to complete the agility area on a tight budget. Installers can glue or use carpet tape on the rubber to adhere it to the top of plywood or other materials for a secure installation.