What Is The Best Puzzle Exercise Mat?
By Lisa Hobbie Created: July, 2020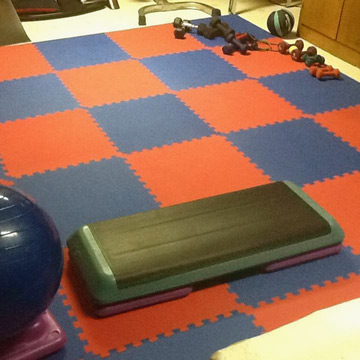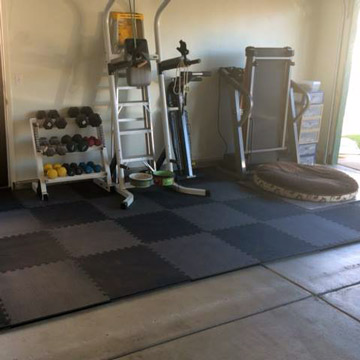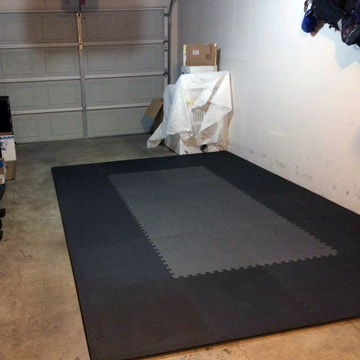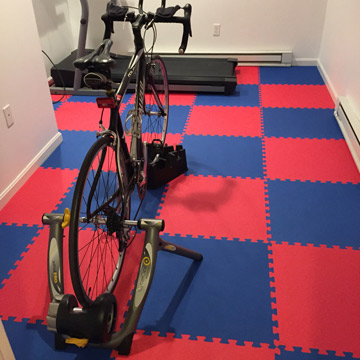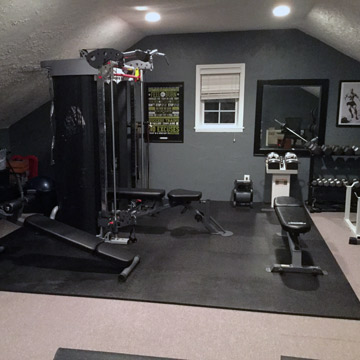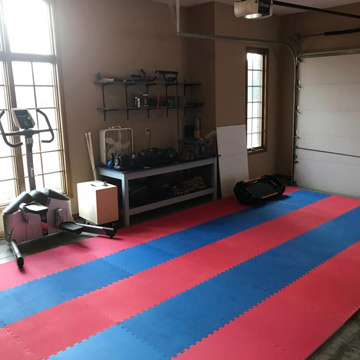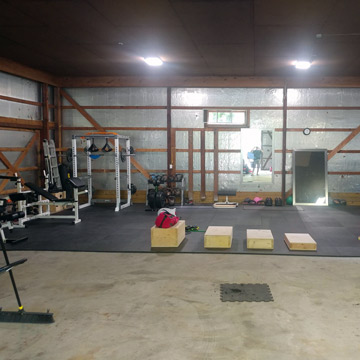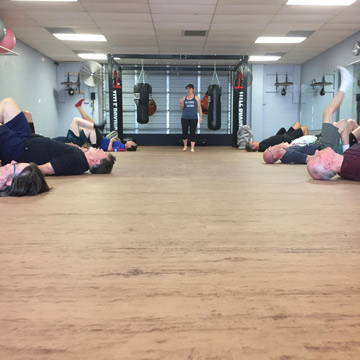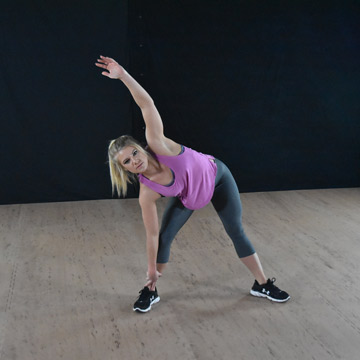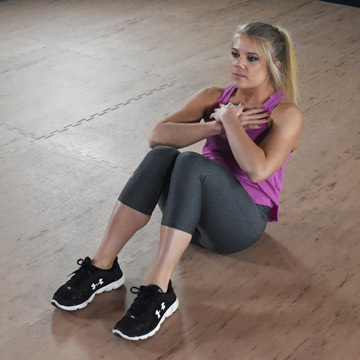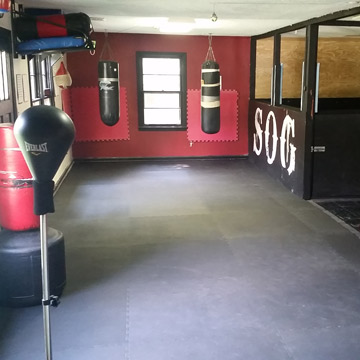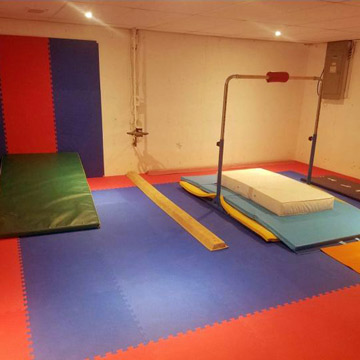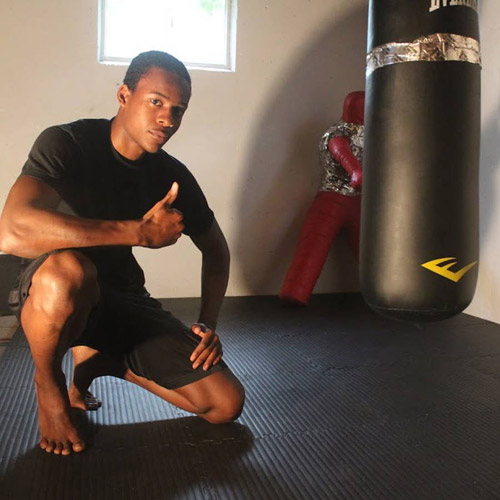 Quality fitness mats are essential in creating a sure footing for exercising, protection for the subfloor, and safety features for the workout participant. There are a number of things to look for when considering exercise mat options, such as impact absorption, resilience, material, durability, ease of installation, and maintenance. 
A mat used for aerobic or cardio workouts, for example, must be able to absorb impact to protect your spine, knees, and ankles. It should provide a blend of shock absorption and resilience. If the flooring below you doesn't absorb the energy created by your motion, your body will - which could lead to serious injury, but you also want it to spring back and return some energy to your body to reduce fatigue.
Puzzle exercise mat systems are very popular choices for many health related applications. Greatmats offers an excellent selection from which to choose - from high end to economical and everything in between. 
Best Puzzle Exercise Mats
1. Gym Floor Workout Fitness Tile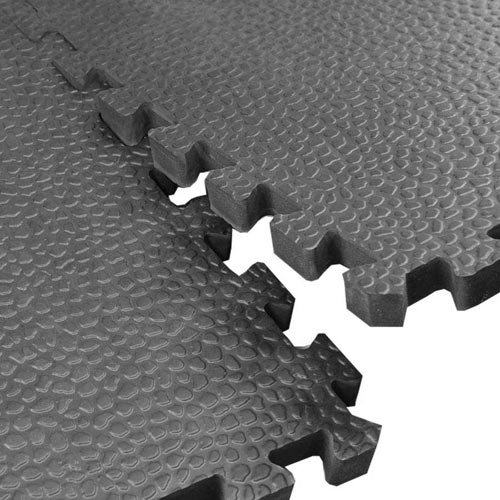 An excellent
puzzle exercise mat flooring system
is the workout fitness tile with pebble surface. This flooring is among the best designed specifically for use in home gyms and weight rooms and is made of super high density and durable EVA foam. It is made to withstand the use and abuse of heavy exercise equipment. It is also waterproof and free of lead and latex. 
This flooring is extremely versatile. It can be installed wall-to-wall, or, as an island installation to go under exercise machines or weights. The pebble top tiles each measure 2x2 feet, creating almost 4 square feet of coverage area per tile. The interlock jigsaw puzzle-style edges simplify installation and hold the tiles tightly in place, even when they're subject to stress. 
This flooring is easy to keep clean by sweeping or using a gentle vacuum to remove debris, as needed. For a more extensive cleaning, you can damp mop the tiles using hot water and a common household, bleach-free floor cleaner. Be sure to finish with a clean water mopping and dry the floor with a towel to be sure residue from your cleaning solution or dirt from the mop is not left behind.
2. Home Sport & Play Mat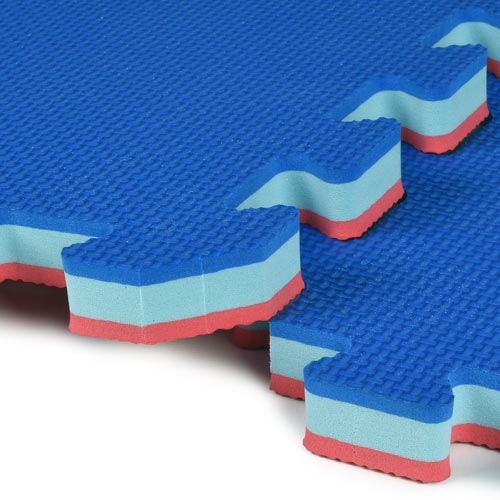 The
home sport and play mat
is among the best foam puzzle exercise mat products. These mats are made of thick EVA foam, which provides a flexible consistency similar to a soft rubber while providing more cushion. They work great in nearly any workout setting or environment, as they are waterproof and stain resistant. 
These mats provide anti-fatigue properties - allowing you to train and work out longer and harder. Also, the foam exercise mats absorb shock extremely well and also have a firmness that allows for quick movement. They are also reversible and feature a scuff resistant top surface.  Installation of the interlocking puzzle mat system is a breeze, and when it needs to be cleaned, this flooring can be vacuumed or damp mopped with common household floor cleaners. Or, if a piece of the system becomes damaged, simply turn it over or remove it and replace it in no time!
3. Home Grappling BJJ Mats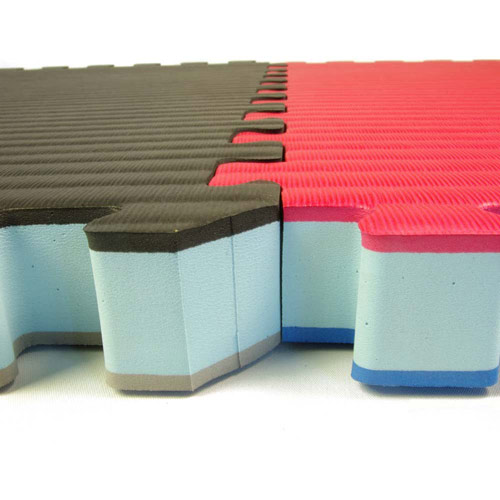 A puzzle exercise mat that works great for martial art workouts is the
home grappling bjj mat
. These are 1.5 inches thick, and the mat surface tatami texture is designed to prevent mat burns and is most suitable for bare feet. Soft shoes can also be worn. 
These puzzle exercise mats are waterproof and reversible and are very easy to install. They are simply laid on a solid surface. They are designed to protect against serious head head injuries, including falls from up to 4-foot feet with no additional padding. The pieces lock together strongly without adhesive and provide safety on many levels. They are easy to clean with a damp mop or vacuum, and they are extremely durable. 
4. Economy Foam Mats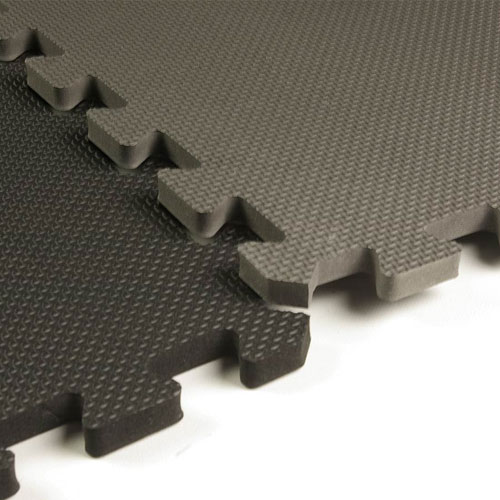 An economy foam floor, designed for home basements, workout rooms and kid spaces works really well as a puzzle exercise mat. These
2x2 foot interlocking tiles
are waterproof, lead free, and latex free. They feature tight fitting interlocking tabs. 
Because this product is shock absorbing, it provides a soft footing for jumping and plyometric style exercises as well as cushion for floor based exercises. These mats are also lighter than rubber, making them a great portable option. 
5. Martial Arts Karate Mats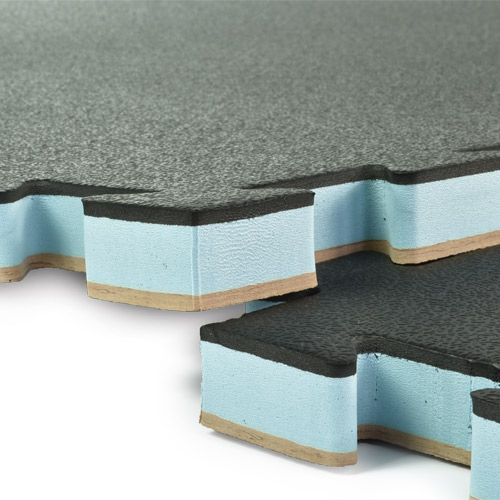 Greatmats
martial arts karate mat system
doubles as possibly the best puzzle exercise mat, as well. The 1 inch thick high density foam puzzle exercise mats are made of EVA foam, and provide plenty of padding for everything from martial arts to aerobics, yoga, jazzercise and floor exercises. 
The 1x1 meter soft tiles have a smooth surface finish that works well for bare feet or athletic shoes, and will also allow for just enough traction for most common exercises. These closed cell foam mats prevent moisture absorption, odor, mold, and mildew. They are a nice, versatile option, and their interlocking design makes for fast installation. They look and perform at a professional level and are very durable and double sided. 
Greatmats
For the best puzzle exercise mat flooring solutions!
Greatmats' variety of puzzle exercise mat products have been installed in hundreds of professional and home studio settings and provide the best in quality, service, and dependability. These high-quality mats meet strict design specs and have been a favorite for trainers and teachers, globally, for over a decade. You can be confident in the longevity of your investment when you choose Greatmats.