What Is The Best Pool Decking For Over Concrete?
By Lisa Hobbie Created: July, 2020 - Modified: June, 2023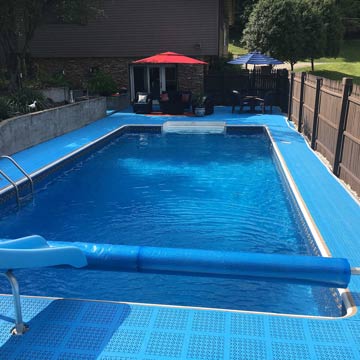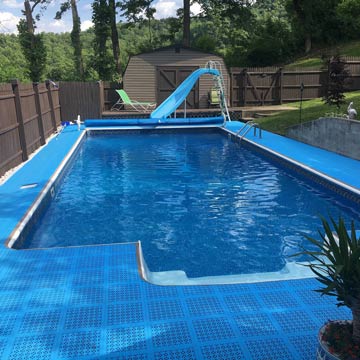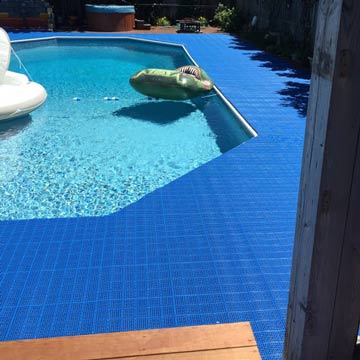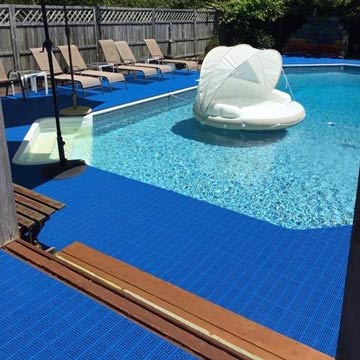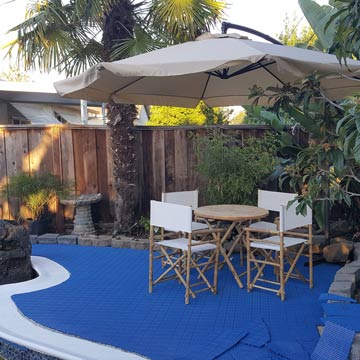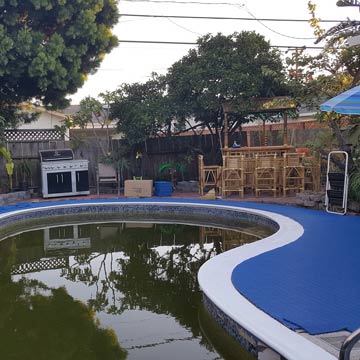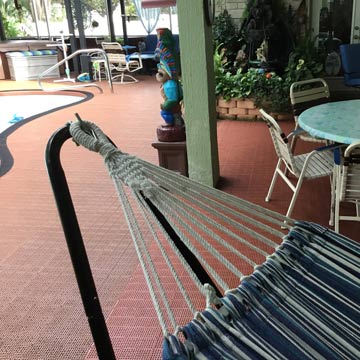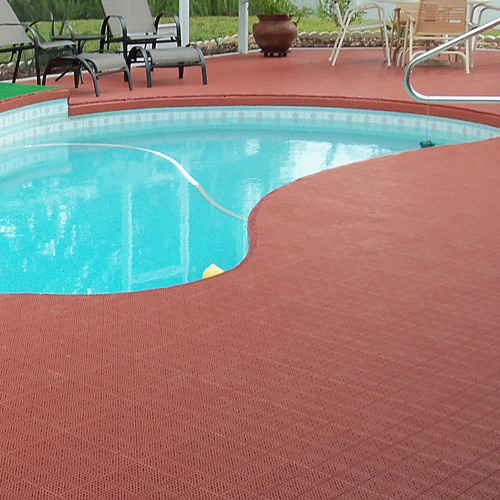 Having an in ground or above ground pool is such a fun addition to any home or commercial setting. Hours of fun can be had splashing around and swimming the day away. There are many things to consider when planning for a pool, from the size and placement of the pool to the pool decking. 
Choosing a pool decking product that provides a safe and attractive
surrounding surface
- one that is cost effective without the potential of constant repair and
resurfacing
- will make the entire pool experience a more positive one.
Greatmats offers products that work well as pool decking over concrete. If you have ideas for a pool design and are ready to build or update, Greatmats has the best pool decking options available to bring those ideas to fruition. 
PVC Outdoor Tiles for Pool Deck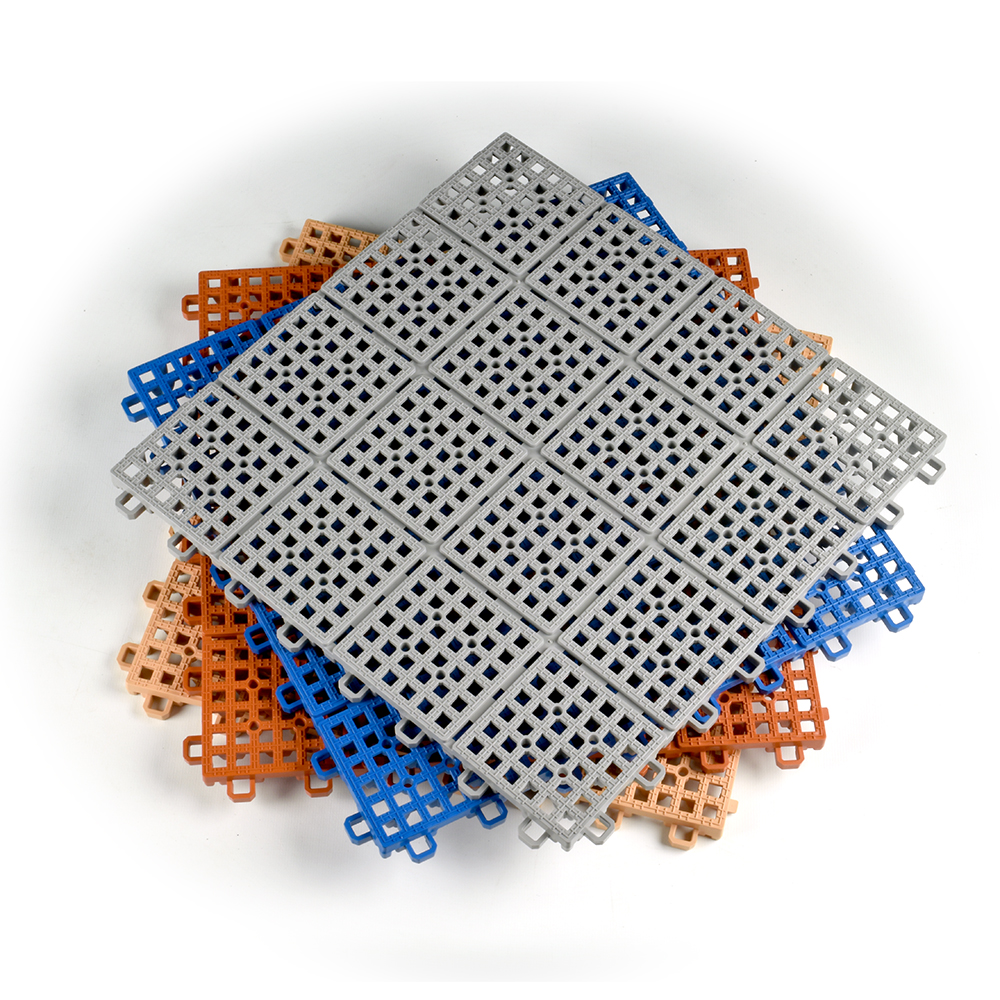 Patio Outdoor Tile is a great pool decking option that is made from
PVC material
with a non slip surface texture that is fast, easy and affordable to install. It features a fast drying surface that is very comfortable on the feet. These tiles are 1x1 foot with an interlocking design that allows for water drainage. The quick drainage prevents the growth of mold and mildew, and the top remains consistently dry. This product provides superior quality and safety features when used as pool decking.  
Outdoor PVC Pool Deck Tiles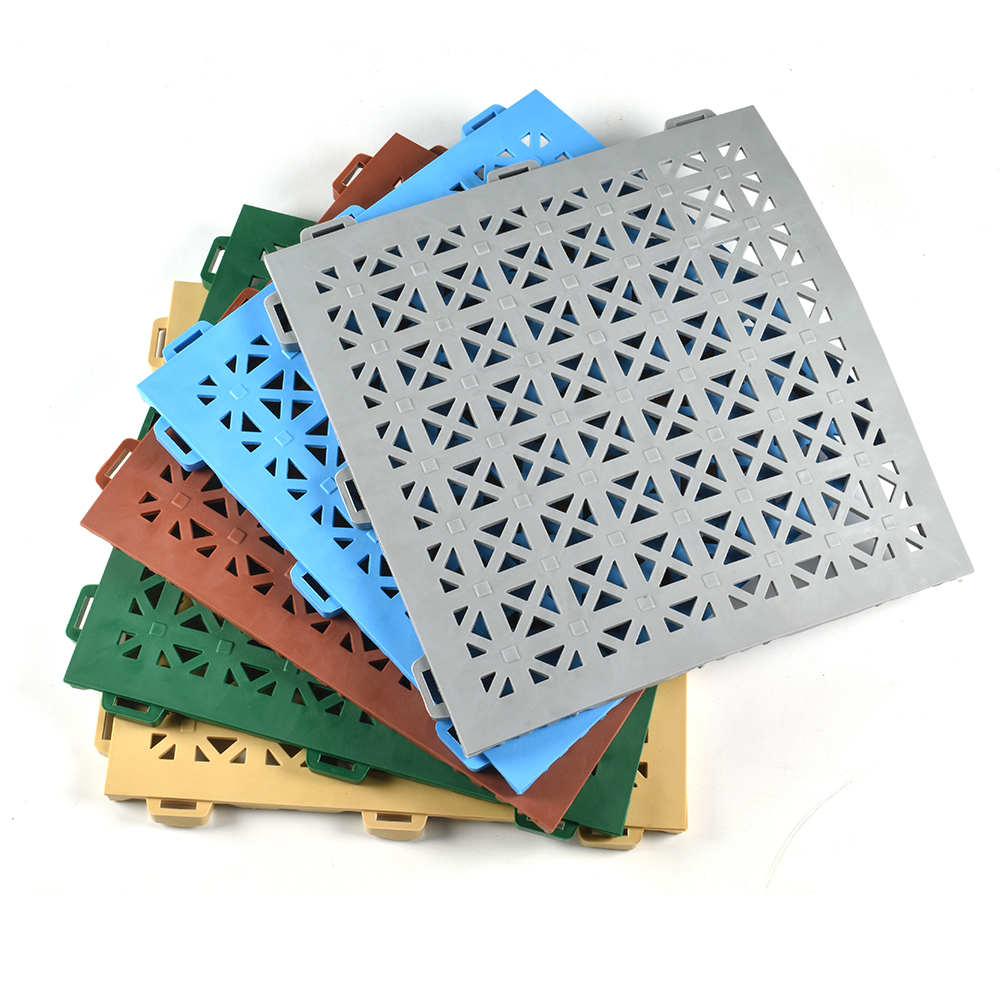 StayLock Perforated Tiles provide a layer of safety and durability, as well - with a touch more comfort and fall protection. These tiles are designed to allow for premium drainage in an outdoor deck, pool, or patio setting. 
They are 9/16 inch thick and are made from super durable PVC plastic material. This provides anti-fatigue benefits and helps to maintain traction and comfort - even when walking or standing on the tile with bare feet or when the surface is wet. These tiles are connected with a loop-and-tab system that creates a floating floor which will not loosen or separate. They are made in the USA, come in a variety of colors, and are waterproof. If you want high quality at an affordable price, these are a great pool decking option!  
SoftFlex Floor Tiles for Pool Concrete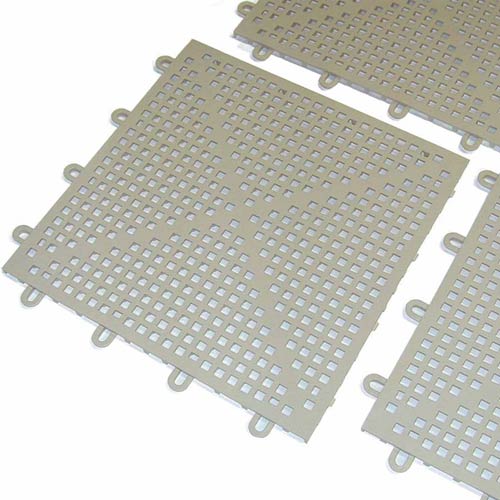 Softflex Floor Tile is an indoor pool decking option that is another excellent choice. This soft PVC flooring is made in the USA with a unique texture designed for both safety and comfort. It allows for flow-through of water, with its raised design, also allowing for air flow beneath for more thorough drying. It is simple to install without adhesive, resulting in a waterproof, slip-resistant, antimicrobial floor. It is available in numerous colors and provides anti-fatigue benefits, as well.  
Greatmats for your pool decking flooring solutions!
Choosing the best
pool decking material
doesn't need to be complicated or worrisome. Greatmats has a friendly and knowledgeable staff that will help you decide which option will best suit your needs and preferences. There are many
options
that are slip-resistant, low maintenance, comfortable, and safe that will look nice and provide years of quality flooring for your pool deck. Choosing the appropriate and best solution for your pool area is essential to creating the best environment for everyone's enjoyment, and Greatmats will help you do just that.