Wood Backed Gym Wall Padding VS. Soft Backed Or Sewn Padding
By Lisa Hobbie Created: August, 2021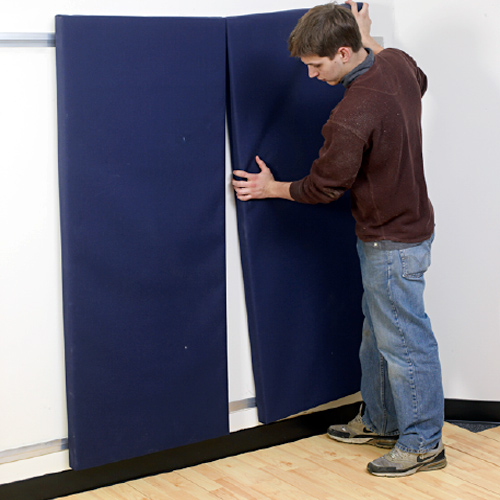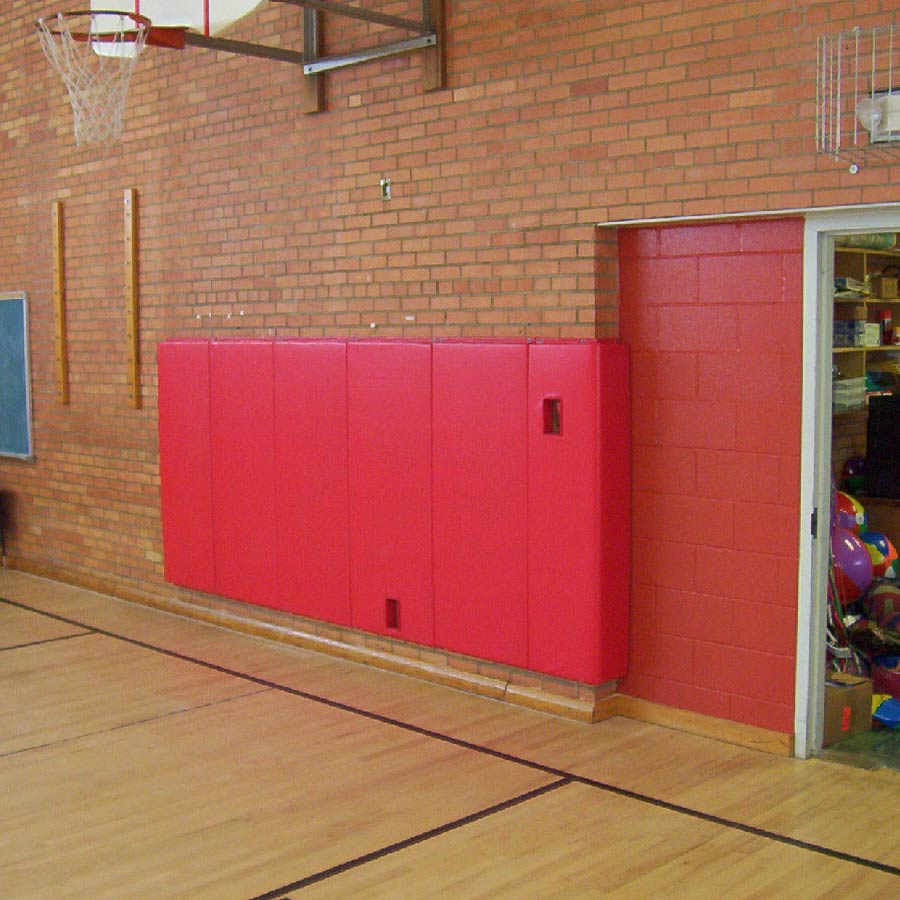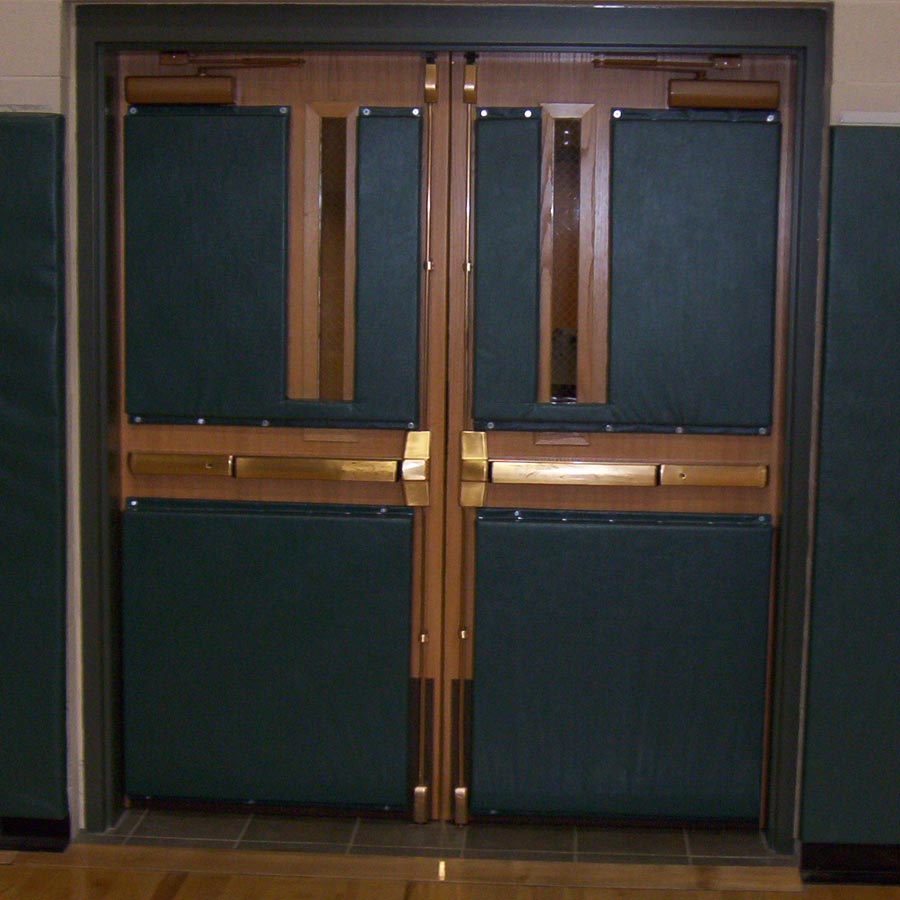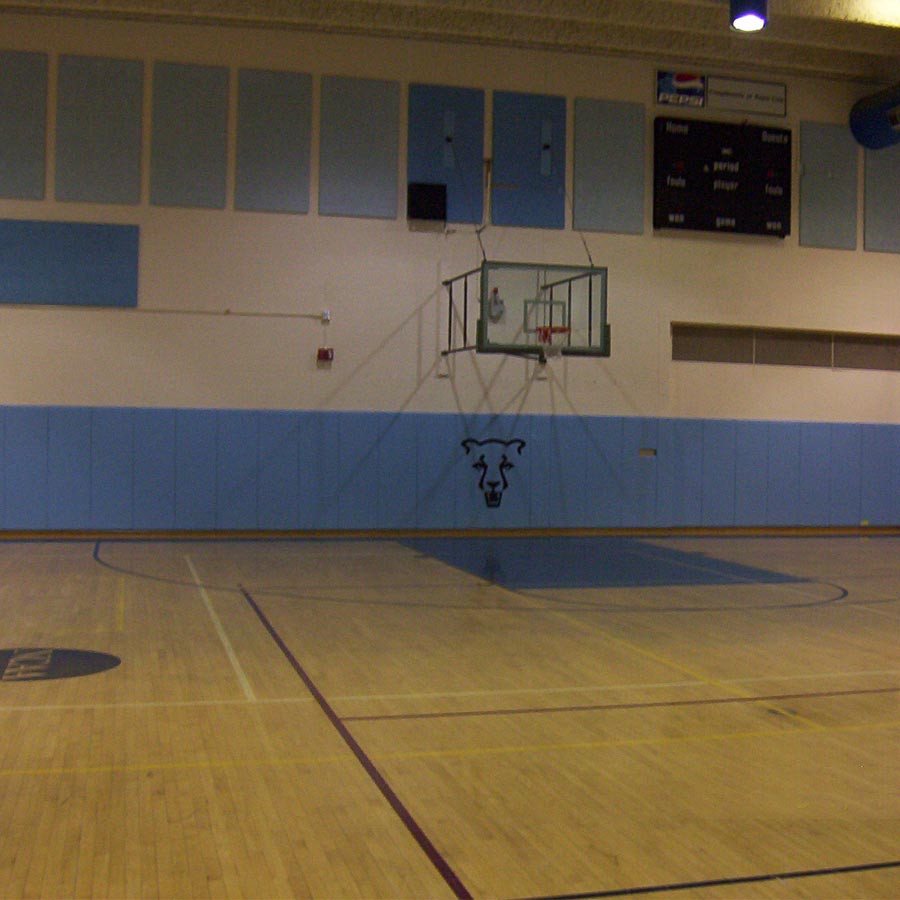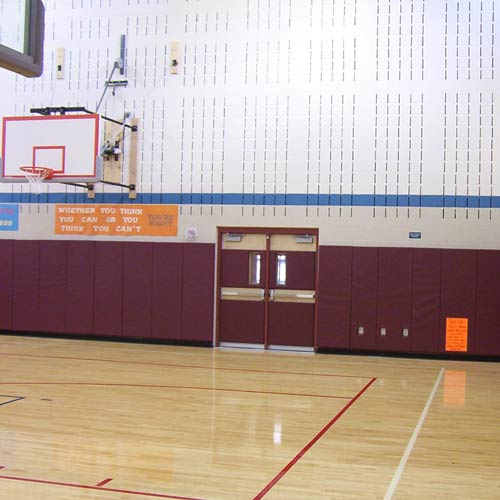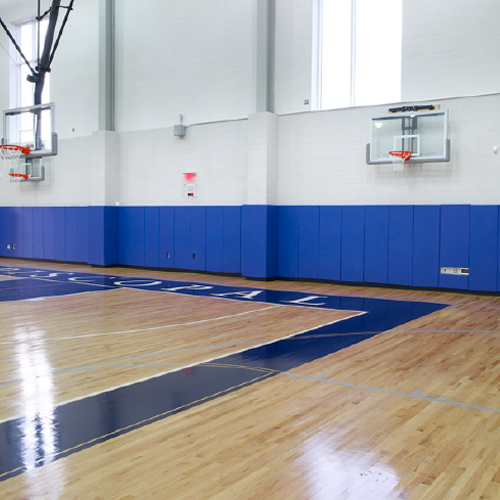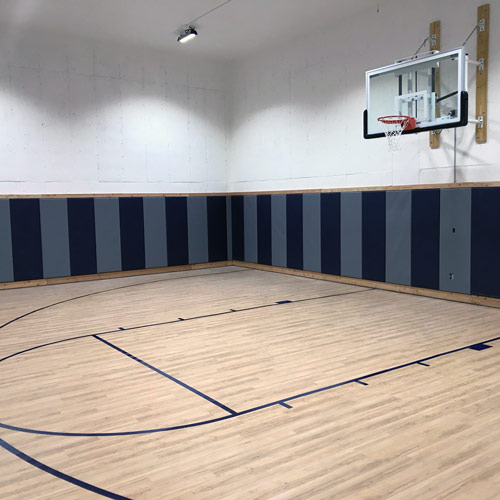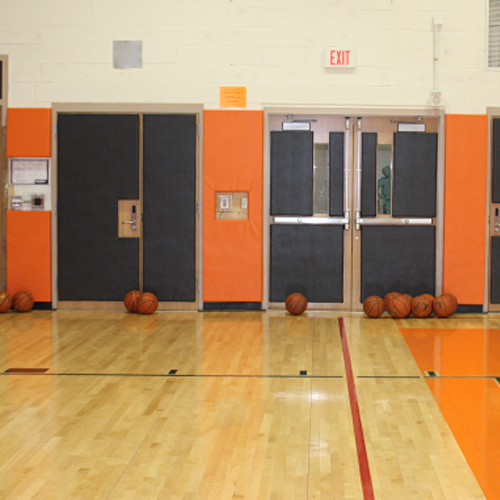 Wall to wall protection is an essential safety feature of any gym, so how do you decide to use wood backed or soft backed/sewn wall padding?
Indoor Wood Backed Gym Wall Padding
Indoor wood backed gym wall padding is a popular choice for many facilities. They are made with OSB backboard and 2 inches of high impact foam that's wrapped in a heavy duty, class A, pvc coated vinyl. Here are some of the notable features of this type of protection:
Wood provides protection to the existing wall by preventing damage to sheetrock. It also makes the installation and removal process a relatively easy one.
Wood backed gym wall padding offers two attachment styles: by using a 1 inch attachment lip along the top and bottom that screws into the wall (most secure option), or, by using z clip attachments (where the nailing margin is not ideal to be shown). Both options do require you to screw into a flat wall.
Each wood backed gym wall padding panel is typically installed 3-4 inches above the floor.
Wood backed gym wall padding is typically used for commercial and residential basketball courts/gyms, wrestling rooms, gymnastics facilities, safe rooms, calm rooms, preschools, sensory rooms, physical therapy rooms, horse stalls, and surgical rooms.
Indoor Soft Backed Or Sewn Padding
This type of padding is less common. The pads tend to be more expensive, as they are more labor intensive to make.
These pads are attached using a hook and loop style attachment system (loop side is sewn to the back of the padding with the hook side being fastened to a channel that's attached to the wall) or a vinyl flap with grommets (a vinyl flange with 2 or more sides of the pad attaches to wall fasteners, and the pads are hung with nylon rope or zip ties).
Soft backed/sewn padding is typically used for applications where the pads need to be hung instead of screwed to a wall, or when the walls simply can't bear the weight of the pads, or, in facilities where pads are put up as needed and stored away when not needed.
Greatmats offers a wide range of gym wall padding products.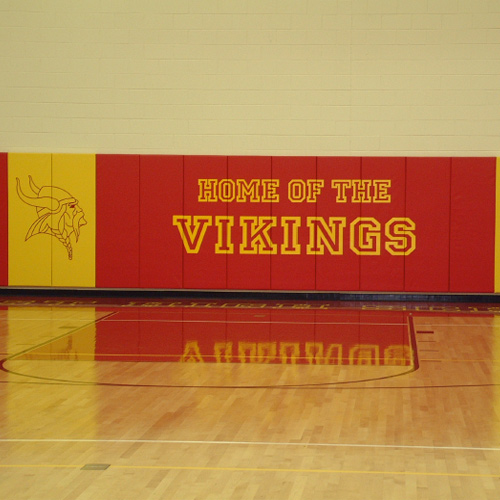 Gym Wall Pads and Mats All Sizes are made in the USA using top notch materials and the highest quality craftsmanship in the USA of the highest quality materials and craftsmanship. Each pad features a 16 oz. phthalate free vinyl cover that is puncture and tear resistant, as well as a robust 2 inch foam core.
This product is antibacterial and antifungal, and works for a DIY direct screw-on or a Z-Clip installation method. The resulting wall pad is ASTM impact rated.
With this product, you can feature a custom look for your sport spectators to look at while sitting on a bleacher, such as a logo or other creative design.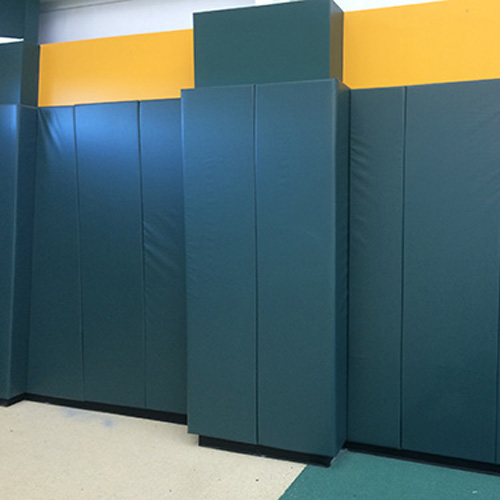 Wall Pad 2x6 ft 2 Inch ASTM Foam WB Lip TB is also made in the USA, and it comes in custom sizes and cutouts. These pads feature 14 oz. vinyl covers and a 2 inch standard thickness.
This padding is ASTM 2440-04 impact rated and has wood backing for direct wall mount attachment method using lip top and bottom. There are class A fire rated panel options, and they are suitable for school walls, gym walls, safe rooms, home calm rooms, stage walls, sport court walls, martial art studios, and other areas needing cushion where people may hit or charge at the wall.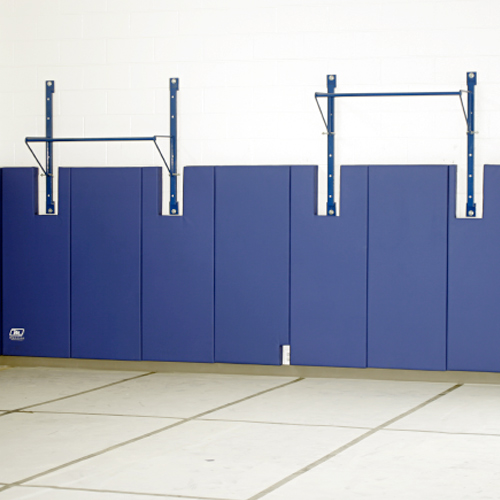 Wall Pad 2x6 Ft WB ZClip ASTM is a multi-purpose solution to not only use as a gym wall pad, but also for basketball court wall pads, fitness facility pads, and school wall pads. They have a 2 inch polyethylene foam core and 16 oz. phthalate free vinyl cover that is made to last.
This padding is Class A fire rated and ASTM impact rated. Its vinyl coated polyester is puncture and tear-resistant, antifungal, and antibacterial.
Greatmats - For The Best Soft Back/Sewn & Wood Backed Gym Wall Padding
Greatmats offers the best wall padding products that are a breeze to install, regardless of the product you pick and installation method you choose. If you have questions about the installation methods highlighted or the featured products, just reach out to the customer service staff at Greatmats.
If you don't see the product you wish on Greatmats.com, custom wall padding is available. Simply pick up the phone and speak with a Greatmats representative. Odds are, they can have one made for you.
They can help with ordering and make the process as easy as possible. Together, you can decide which wall padding product is the right one for you. No matter which one you select, you can't go wrong when it comes from Greatmats.