What's The Best Group Fitness Studio Flooring?
By Lisa Hobbie Created: March, 2020 - Modified: March, 2020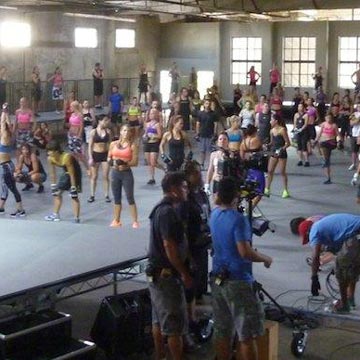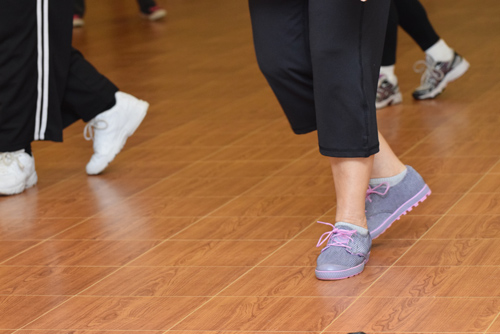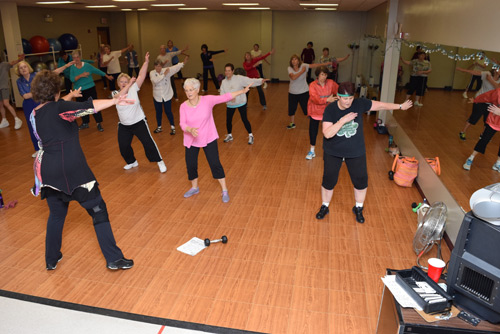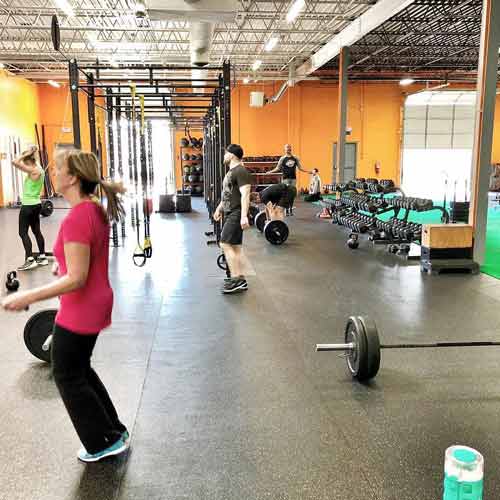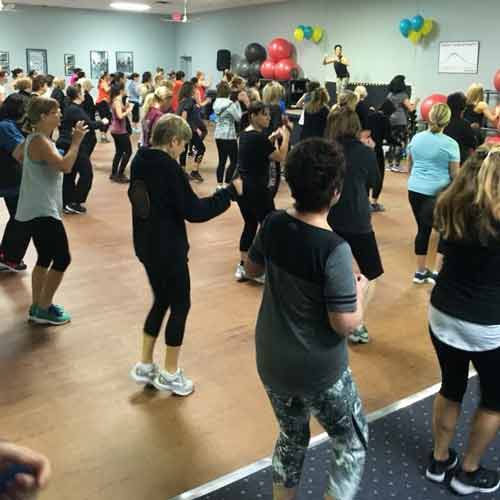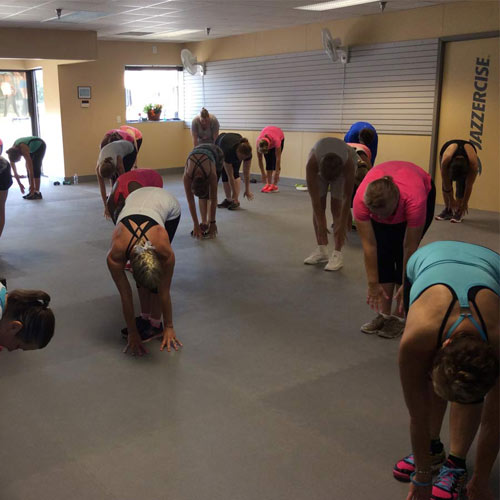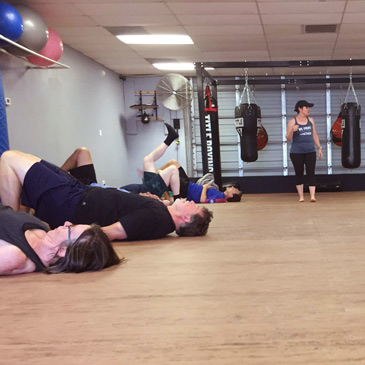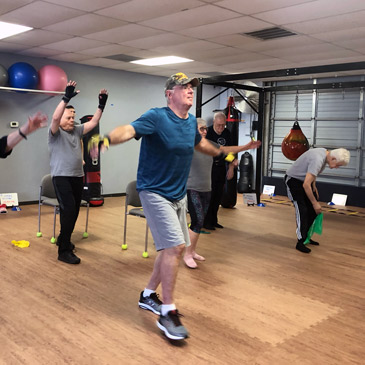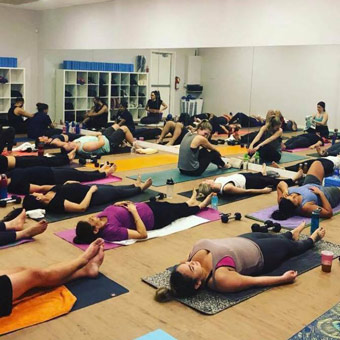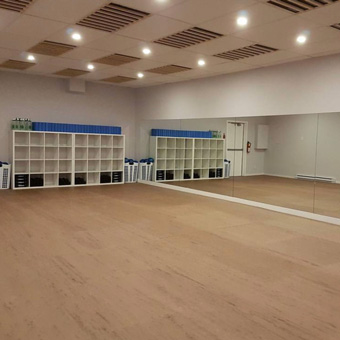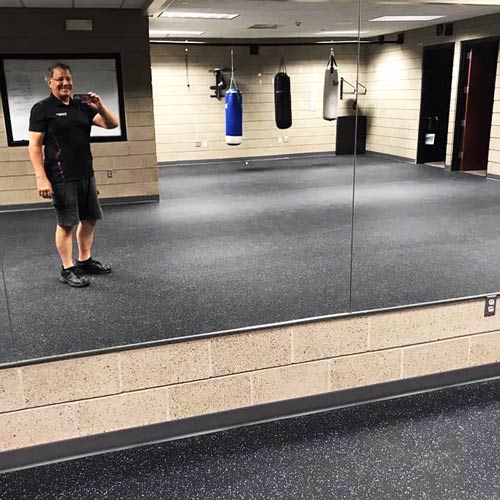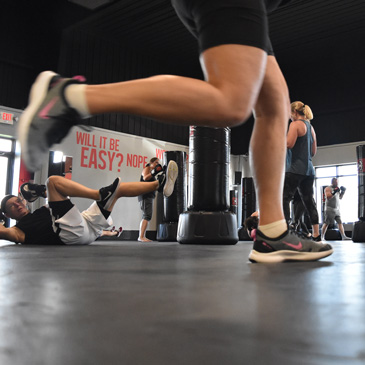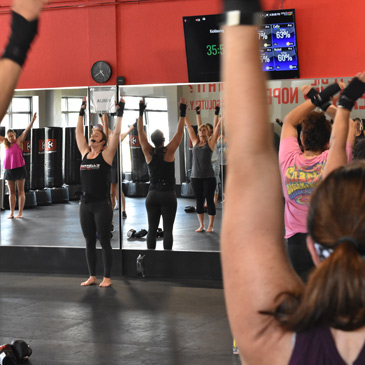 Group fitness classes have taken gyms and workout facilities to a whole new level. Whether a sports and recreation center, club, university gym, or larger exercise training facility like YMCA or LifeTime Fitness, most popular workout centers provide a group fitness class schedule that will accommodate almost any timetable. 
It's hard to beat the high energy and motivation from an instructor whose job it is to promote health and wellness in a group fitness setting. Classes like Zumba, Spinning, Kickboxing, Aerobics, HIIT, and more are taking gyms by storm, so it's imperative that facilities are set up with the best group fitness studio flooring. 
The best group fitness studio flooring will combine comfort, safety, durability, quality, and value.
Fitness studio flooring systems from Greatmats include:
Snap Together Raised Floor Tiles
Athletic Vinyl Padded Flooring Roll
Rubber Flooring Rolls
1 Inch Interlocking Foam Mats
Max Tile Snap Together Raised Floor Tiles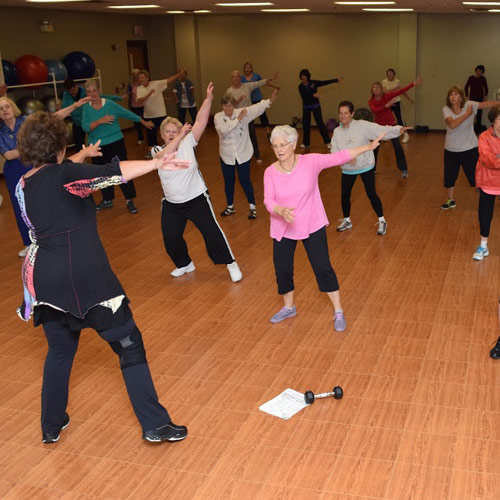 For a group fitness studio flooring option that is extremely durable and looks like wood grain, the
Max Tile Raised Floor Tiles
are a suitable choice. This is a snap-together tile system option that features a commercial grade vinyl tile surface with a classic wood or slate design. 
The UV protective coating on its surface prevents damage from sunlight while the wear layer resists scratches and wear, resulting in a wood look that doesn't need refinishing or maintenance. Because these
tiles are easy to install
and remove, they can be either temporary (for demonstrating group fitness classes at a trade show, for example) or permanent, for a studio setting. 
For extra cushion and shock absorption, a 3 to 6mm rubber underlayment can be used, which will provide for a more comfortable workout. These tiles will not separate or pull apart during workouts, so they make for an extremely safe and durable group fitness studio flooring option. 
Athletic Vinyl Padded Roll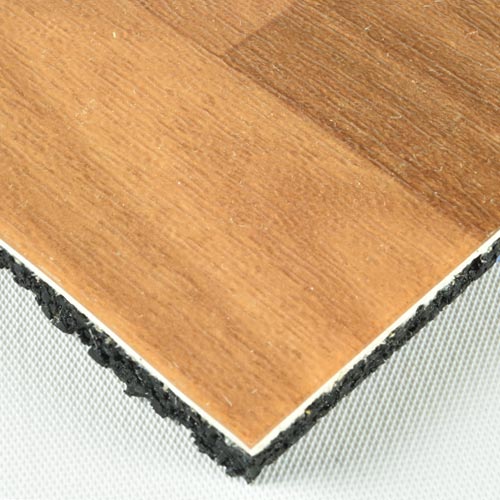 If finding a group fitness studio flooring option that will be extremely sound and shock absorbent is important to you, the
Athletic Vinyl Padded roll
is among the best options. 
This flooring is ergonomic and quiet underfoot, and is extremely easy to clean and maintain. Typically used in basketball courts, yoga studios, pilates studios, volleyball courts, dance studios, and cardio rooms, it would be a great solution for a group fitness studio. It features an attractive, wood-grain surface that is fusion bonded to a 5mm base layer - providing a floor that looks and feels amazing.
Rubber Flooring Roll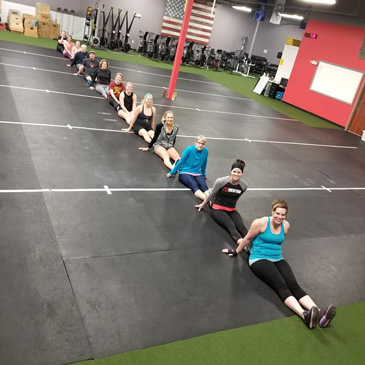 Rubber flooring rolls
are an extremely durable and versatile option for group fitness studio flooring and are
easily installed over a concrete or wood subfloor
. Rubber rolls are available in a variety of colors and thicknesses, and they are precision cut to ensure a seamless fit, providing a very clean and professional look. 
Once the roll is placed and secured, it requires little maintenance, with a sweeping, vacuuming, or damp mop cleaning process, as needed. They are stain, mold, and mildew resistant – making them an ideal flooring option for a studio where sweat and moisture are often present. 
Rubber flooring rolls provide impact absorption, which may greatly reduce the likelihood of leg injuries and fatigue. They also provide traction, which prevents slipping and falling that could occur on a solid surface – especially when damp. Rubber flooring rolls also provide a little thermal insulation to otherwise cold surfaces and act as a noise buffer and layer of protection for the existing subfloor. 
Martial Arts Mat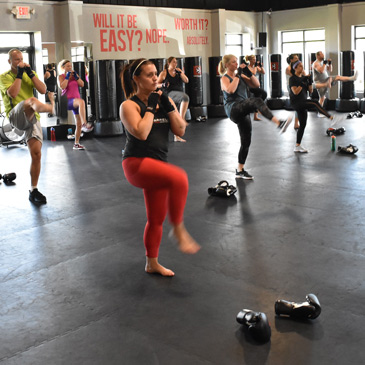 If you prefer puzzle type exercise mats for a group fitness studio flooring option, a
Martial Arts Mat
. is an excellent option. These EVA foam mats come in a variety of colors, and the interlocking design makes for
fast installation
of a space as small or large as you want. 
Group fitness workouts tend to produce a lot of sweat, making the non-liquid absorbing surface of closed cell foam a very attractive feature of this flooring option. The surface is also designed to allow for quick movements, which is important when doing any type of intense interval training. 
Because these mats are 1 inch thick, some cushioning will be provided without slowing the participants down. So, they will experience a controlled slip surface that is easy on the body. 
Greatmats for your Group Fitness Studio Flooring needs!
Aside from the products highlighted, Greatmats has numerous other options that would work very well in a group fitness studio environment. It's always best to avoid unforgiving surfaces like concrete and slate when considering options, as those that are designed to provide shock absorption and anti-fatigue qualities will allow participants to work out longer and harder. 
Keeping comfort, aesthetics, safety, durability, quality, and ease of installation, you can explore the many flooring types Greatmats has to offer, here -
https://www.greatmats.com/aerobic-mats.php
. No matter which flooring type you choose, you simply can't go wrong when you buy from Greatmats!