What Is The Best Foam Puzzle Mat Flooring?
By Lisa Hobbie Created: July, 2020 - Modified: June, 2021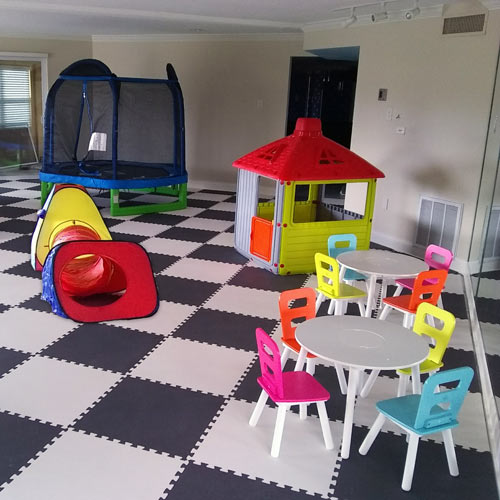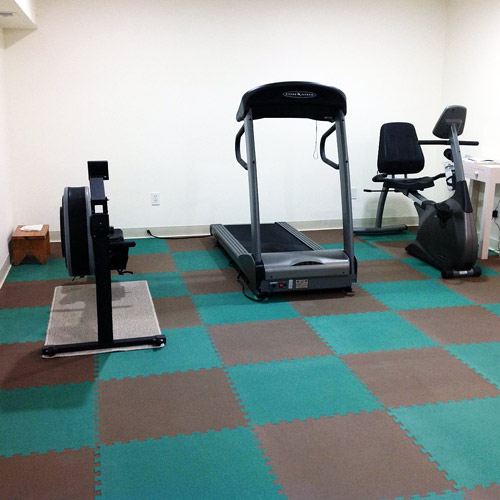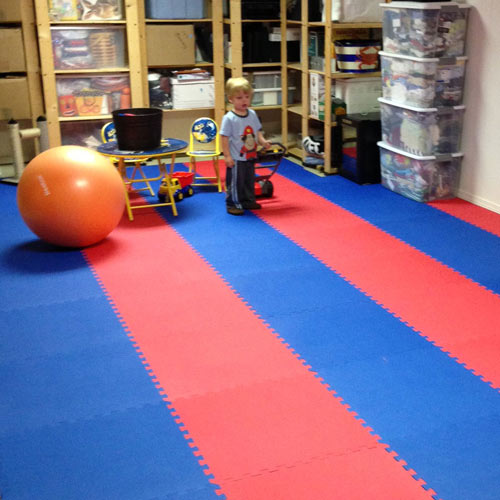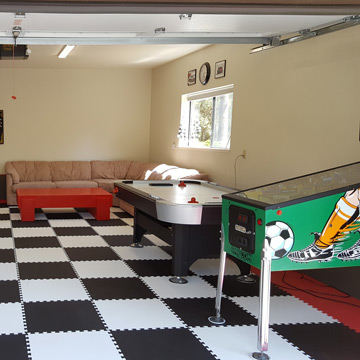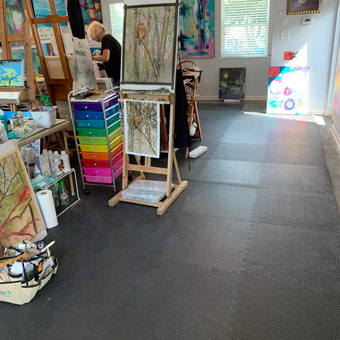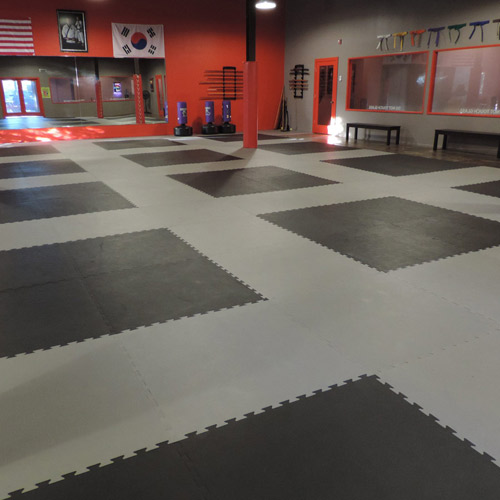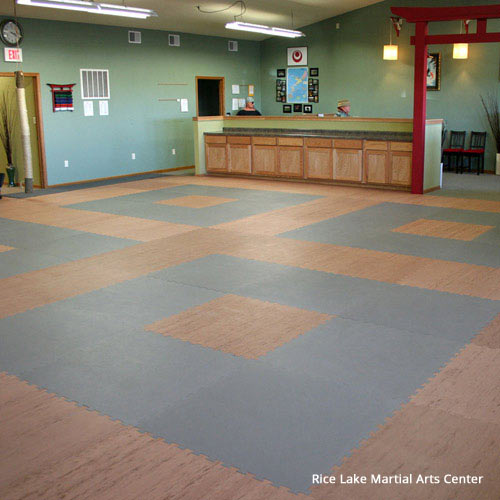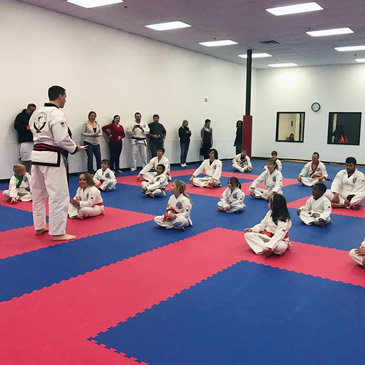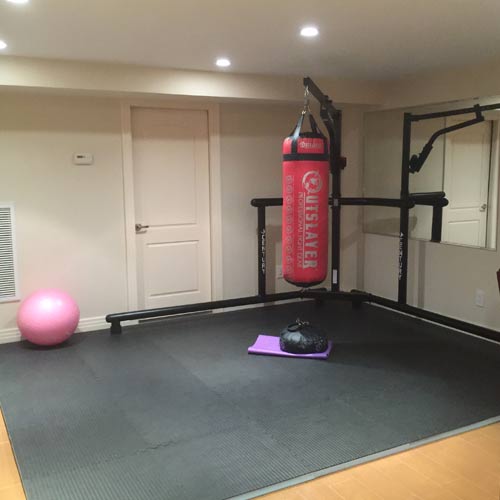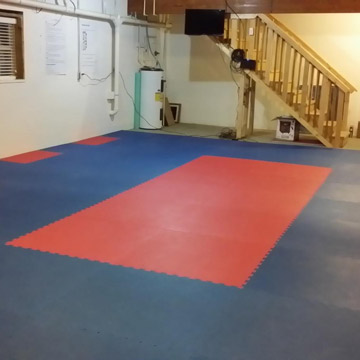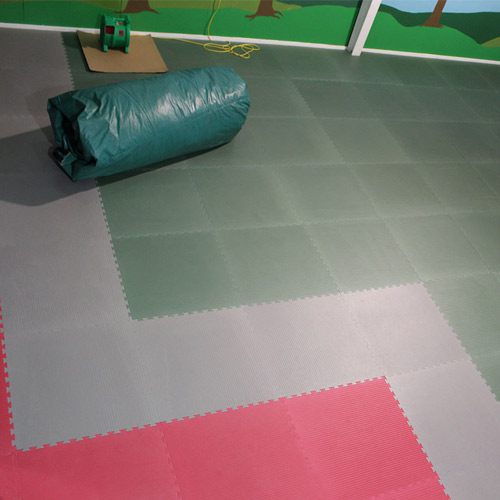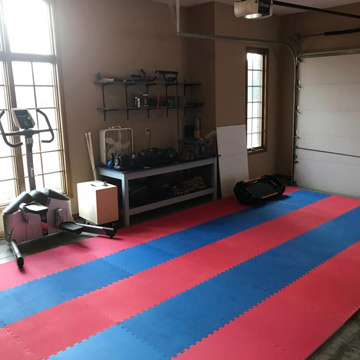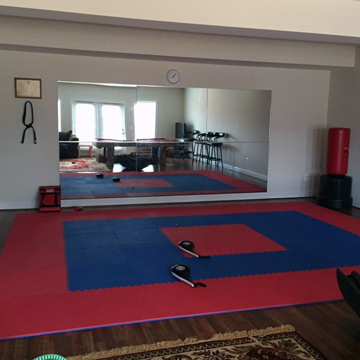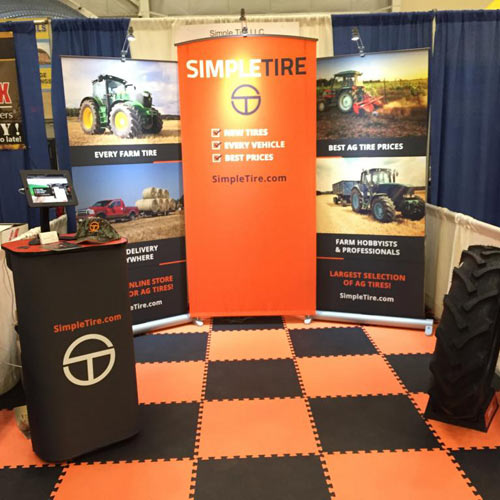 Foam interlocking puzzle mat flooring options provide solutions for so many applications. Foam is cushioned and comfortable, making it a great choice for a kids play space or home gym. Foam puzzle mat options are available in a wide variety of colors, designs, and styles and have many attractive features such as cushion, water resistance, and affordability. Most are made of EVA foam, which is an elasticized, closed-cell foam with rubber-like softness and flexibility.
Greatmats has a number of excellent foam puzzle mat products available that perform well in numerous applications or settings when you may be considering pvc, turf, or rubber interlocking tiles. Foam is affordable, easy to clean and maintain, and pet and kid friendly. Just keep in mind that dog and cat nails will puncture this soft flooring causing strictly cosmetic blemishes in the tiles.
Best Recommended Foam Puzzle Foam Mats
Foam Home Grappling Puzzle Mats
Indoor Playground Puzzle floor Tiles
Martial Arts Foam Mats
Home, Sport & Play Floor Mats
Kids Foam Puzzle Mats

Foam Home Grappling Puzzle Mats 


Greatmats Home BJJ Grappling mats are 1.5 inches thick, and are a best seller for martial arts disciplines such as Judo, grappling, Jiu Jitsu, or other intense physical training. The non-slip mat surface's tatami texture is designed to prevent mat burns and is most suitable for bare feet. Soft shoes can be worn, but they may leave scuff marks on the mat. These puzzle mat tiles are waterproof, reversible, and have many potential uses – including indoor playground padded surfacing.

These provide for a simple DIY installation, as they are simply laid on a solid surface, and are rated to protect against up to a 4-foot fall. They require no additional padding or adhesive. The pieces lock together strongly and provide safety on many levels. They are easy to clean with a damp mop or vacuum, and are extremely durable and long-lasting.

If you don't plan to keep it installed permanently, you can easily stack the 2x2 foot tiles for easy storage.

This products boasts hundreds of 5-star customer reviews.

Indoor Playground Puzzle Floor Tiles


Puzzle mat indoor playground tiles are among the most popular choices available. This large puzzle style product also features a 4 foot fall height ASTM rating and a no burn top texture. It is non absorbent - something that is a must when talking about a children play area!

These tiles are super easy to assemble without any adhesive, and they are reversible and removable for portability and storage. The jumbo soft tiles are also very safe for kids! Constructed from EVA foam without latex or lead, this product is soft and flexible, and it has shock absorption capabilities, which provides a strong level of safety where kids will be running, jumping, and possibly falling.

They also provide firmness to ensure the kiddos will not sink too far into the tile and suffer a twisted or sprained ankle injury due to the flooring.

Martial Arts Foam Mats


Greatmats 1 inch thick martial arts karate puzzle mat is an excellent choice for someone looking for good exercise or martial arts matting. These mats are made of high density EVA foam, and provide plenty of padding.

The mats have a smooth surface finish that works well for bare feet or soft shoes. It will allow for the fast, expressive movements performed in various martial arts disciplines and intense workouts as well as stability for activites such as zumba, jazzercise or yoga.

These closed cell mats prevent moisture absorption, odor, mold, and mildew. They are a nice, versatile puzzle mat option that work well with many fitness activities, and their interlocking design makes for fast installation. They look and perform well and are very durable and double sided.

Install them in your living room, basement, bedroom or garage for an outstanding multipurpose exercise puzzle mat system.

Home Sport & Play Floor Mats


If you're looking for a soft flooring surface that accommodates athletic shoes, the home sport and play puzzle mat is among the best colorful interlocking foam exercise mats.

These mats are made of roughly ¾ inch thick EVA foam, which provides a flexible consistency similar to a soft rubber while providing more cushion. They work great in nearly any setting or environment, as they are waterproof, stain resistant and scuff resistant.

These mats provide anti-fatigue properties, taking pressure off of your joints - allowing you to play and work out longer and harder. Also, the foam exercise mats absorb shock extremely well and also have a firmness that allows for quick and easy movement. They are also reversible and feature a tough thatch surface textire.

Installation of the interlocking puzzle mat system is a breeze, and when it needs to be cleaned, this floating floor tile can be vacuumed or damp mopped with common household floor cleaners.

Or, if a piece of the system becomes damaged, simply flip it over or remove it and replace it in no time!

Kids Foam Puzzle Mats


To transform a space into one that provides a vibrant look and a cushioned layer of safety for kids to play on, choose the ⅝ inch premium foam puzzle mat. These puzzle mats offer the lowest price of any on the list.

These foam children's play mats are an excellent choice for an area needing some thermal insulation, noise suppression, and/or waterproof properties. They are also stain resistant, which comes in handy if kids are eating or drinking in the play area.

These soft tiles come in 15 brilliant colors, so you can choose one, two, or many colors to create a custom design. The top quality EVA foam flooring in ⅝ inch thickness helps children avoid bumps and bruises from falls as it provides shock absorption. It also features the same thatch surface texture as the home sport and play mats on one side, so they will stand up to constant use and resist scuffing.

This soft flooring includes a 1-year warranty against product defects, but you can expect them to last for 10 years or more under normal use. They even have border strips for finished edges.

Greatmats - for the best Foam Puzzle Mat options available!

Depending on the space you're working with, your budget, and other factors such as portability and other fitness activities you're seeking to accommodate, the foam puzzle mat system you choose may combine one or more of the options listed.

Allow Greatmats to send samples and offer advice and suggestions to help you determine the right mat for you. If your priorities are quality flooring combined with the safety of your participants, Greatmats has what you're looking for.