What Flooring Materials Are Best for Enclosed Trailers?
By Kyle Schurman Created: June, 2021 - Modified: June, 2021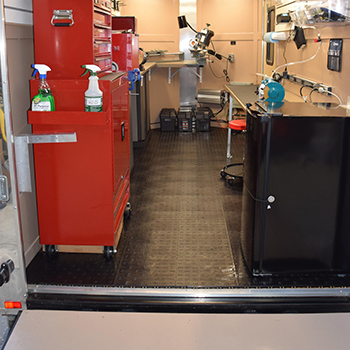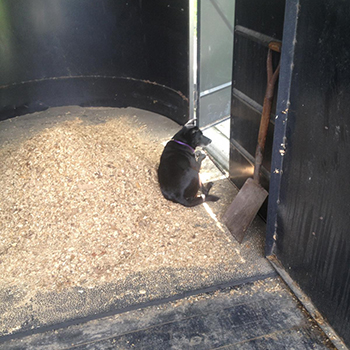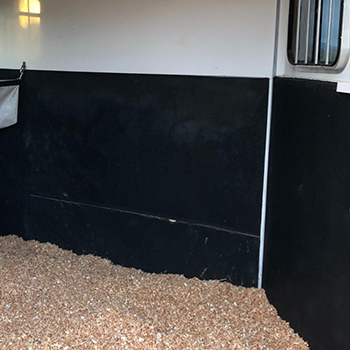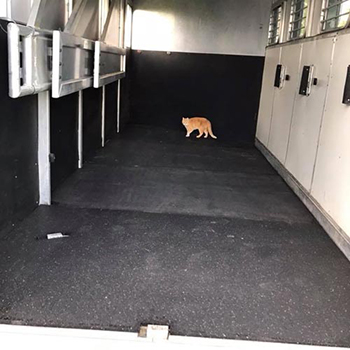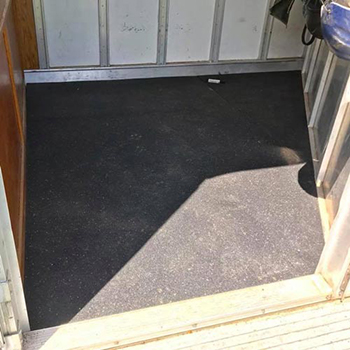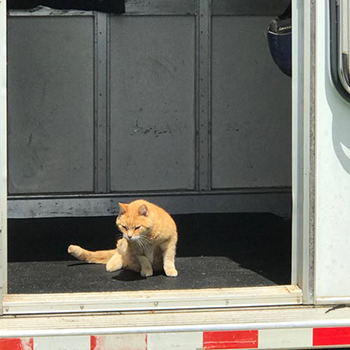 After buying a toy hauling trailer, finding the best enclosed trailer rubber flooring can protect the equipment inside, as well as the trailer itself.
Some of the most popular enclosed trailer rubber flooring options include:
Mats: Such as the 4-by-6-foot Eco Rubber Gym Mat

Interlocking Tiles: Such as the 3-by-3-foot Utility Rubber Tile

Rolls: Such as the 4-by-10-foot Rubber Flooring Roll
For a more colorful look in the trailer floor, some people select a form of plastic flooring. These floors can offer a coin top or diamond plate pattern to provide extra traction against wet conditions.
Any enclosed trailer rubber flooring selection needs to be easy to install and repair, in case damage occurs. It should be easy to make a replacement too, should the flooring be unrepairable.
How Do You Pick the Right Enclosed Trailer Rubber Flooring?
With rubber floors, varying thicknesses are available. Thicker materials will provide a much higher level of protection for the original trailer floor, especially underneath extremely heavy items - or vehicles with studs.
For example, if carrying a snowmobile in the rear of the trailer, its studded tracks could cause damage to a thin rubber roll. A thicker rubber mat has a greater level of durability for this use case.
If selecting thicker rubber mats or tiles as enclosed trailer rubber flooring, they will add quite a bit of weight to the trailer. When hauling large equipment that approaches the weight limit of the trailer, adding a heavy rubber mat may exceed the trailer's weight limit.
If installing the rubber from edge to edge inside the trailer, the installer almost certainly will have to cut it to fit. Thicker rubber mats are more difficult to cut through than a thinner mat when making curves or notches. Thick mats are still easy to cut in straight lines, using a utility knife with a 2x4 board under the cutting area to open the cut as you score your way through.
What Are Some of the Best Rubber Products for Trailer Floors?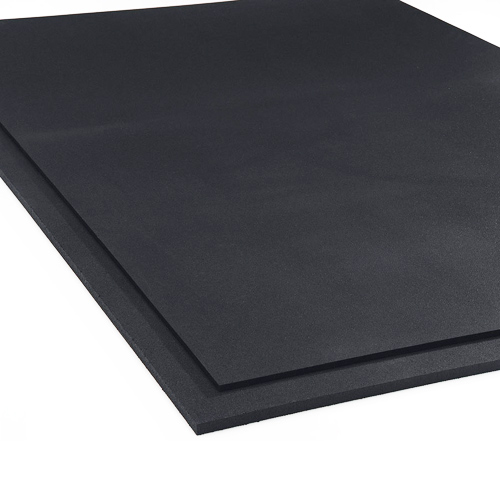 For maximum protection for the floor of the trailer, the Eco Rubber Gym Mat is a popular selection. It has a 3/4-inch thickness measurement, so it will resist damage as power equipment and vehicles load into the trailer.
Each mat covers a large space of 4 by 6 feet. The mats have flat edges, so the installer can lay them adjacent to each other.
A single mat weighs 91 pounds, so it will be difficult for one person alone to move the mat in and out of the trailer. Be mindful of how much total weight the trailer can carry when using this mat.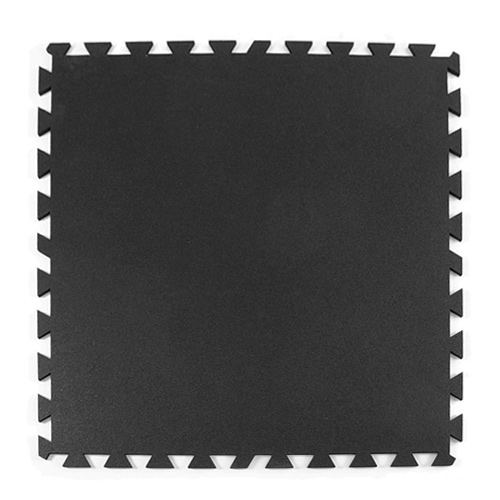 An easy-to-install interlocking tile option is the Utility Rubber Tile. Each tile covers almost 3 by 3 feet and has a thickness measurement of 5/16 inch.
A single tile weighs 19 pounds, so one person can perform the installation alone. These tiles won't add quite as much weight to the trailer as a thicker mat, leaving more weight available for hauling bigger or more items.
The manufacturer creates the puzzle edges with a waterjet cut technique. This ensures precise shapes in the jigsaw edges, so they'll fit tight without the need for glue.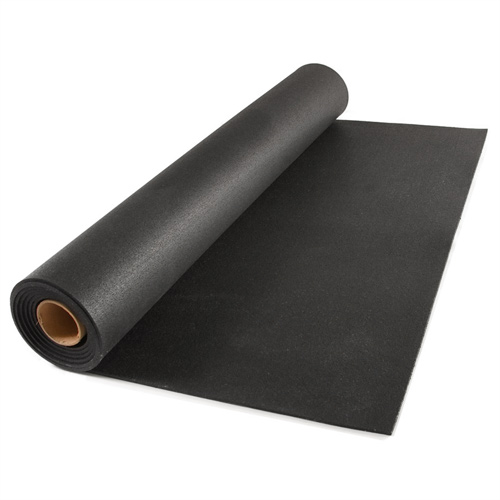 For those who are especially conscious of the weight of the enclosed trailer rubber flooring, consider the Rubber Flooring Roll.
This pre-cut rubber roll measures 4 by 10 feet and only weighs
60 pounds, so one or two people can carry it into place.
With a thickness measurement of 1/4 inch, this roll doesn't provide the maximum protection against sharp edges on the equipment in the trailer. But it does yield a good level of traction for tires on wheeled equipment during loading. It's also plenty durable for something such as an enclosed tool trailer.
With 1/4 inch of thickness, it's easy to cut this rubber material to fit. Some people will choose to glue a strip of the rubber roll on the trailer's ramp, creating traction to roll items up the ramp and into the trailer.
What Are Some Lighter Weight Options for Trailer Floors?
Plastic tiles don't have quite the same level of traction as rubber floors based on the material itself. For that reason, they are often molded to include a slip resistant surface texture. They will work nicely in a trailer where the weight of the floor is a significant concern.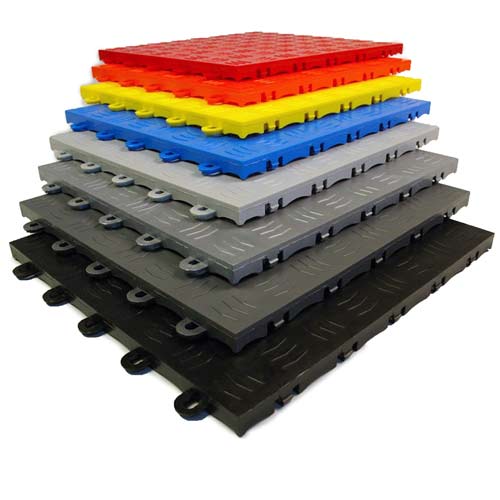 The Diamond Garage Floor Tile consists of polypropylene plastic, which is extremely rigid and durable. Yet, each 1-by-1-foot tile weighs only 0.91 pounds, conserving weight in the trailer.
This is a style of tile that often appears in car showrooms, so it can stand up to the weight of vehicles and the use of tires.
The top section of this tile has a diamond tread pattern to provide traction. It's available in several colors, including:
Black

Blue

Light gray

Dark gray

Metallic

Orange

Red

Yellow
Each color of tile uses the same interlocking edge system, which allows for creation of checkerboard patterns or custom designs, if desired.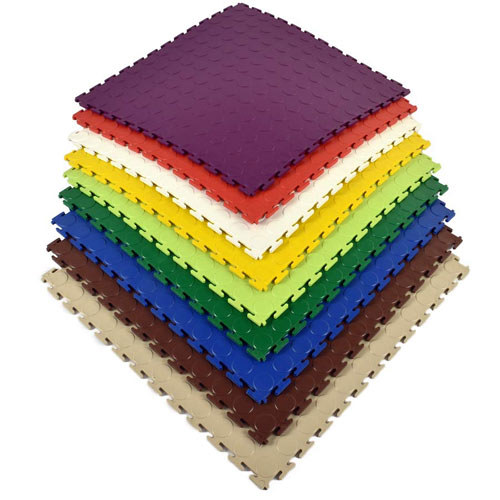 The Home Garage Coin Top PVC Tile is another popular choice for installation in trailers. It uses PVC plastic materials, which provide a bit of cushioning without sacrificing durability.
The coin top pattern on the tile delivers traction for people walking on it and for vehicle tires. Colors available include:
Beige

Blue

Brown

Dark green

Light green

Orange

Purple

Red

White

Yellow