Best Coin Pattern Flooring Options for Trailers
By Kyle Schurman Created: October, 2022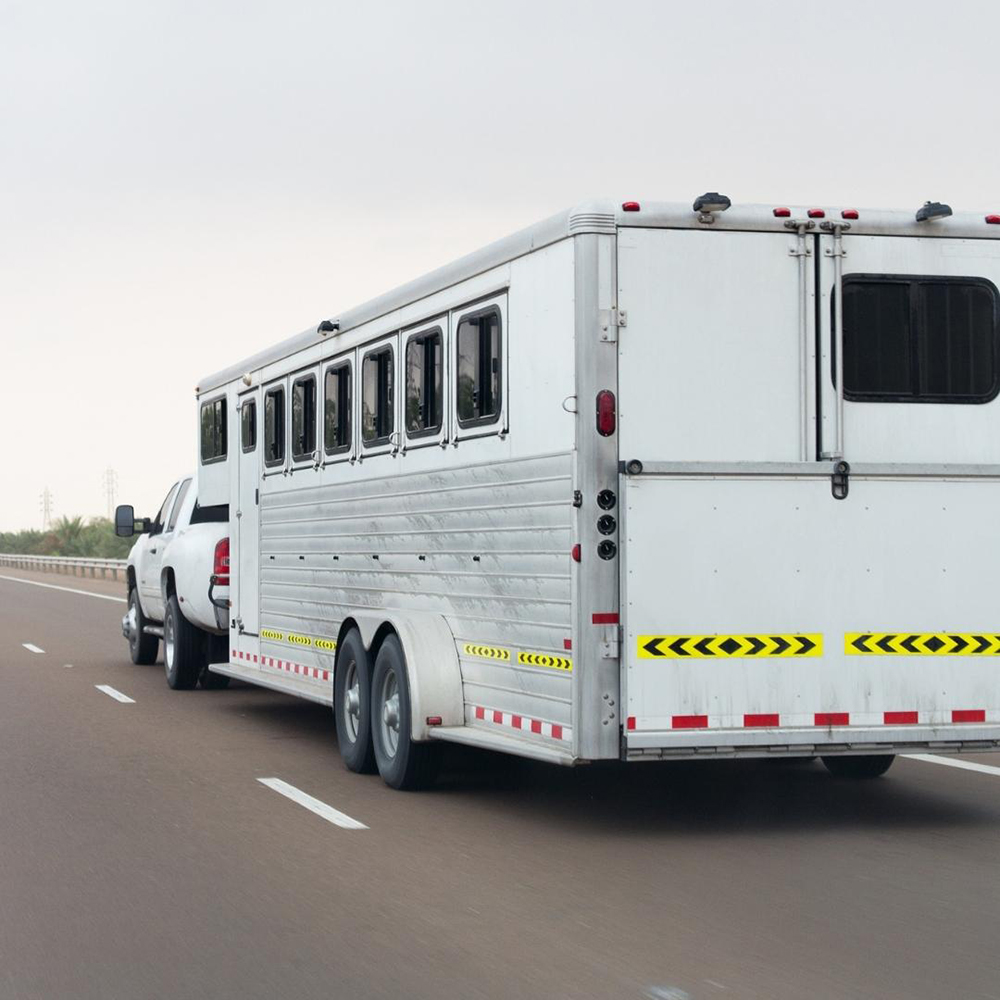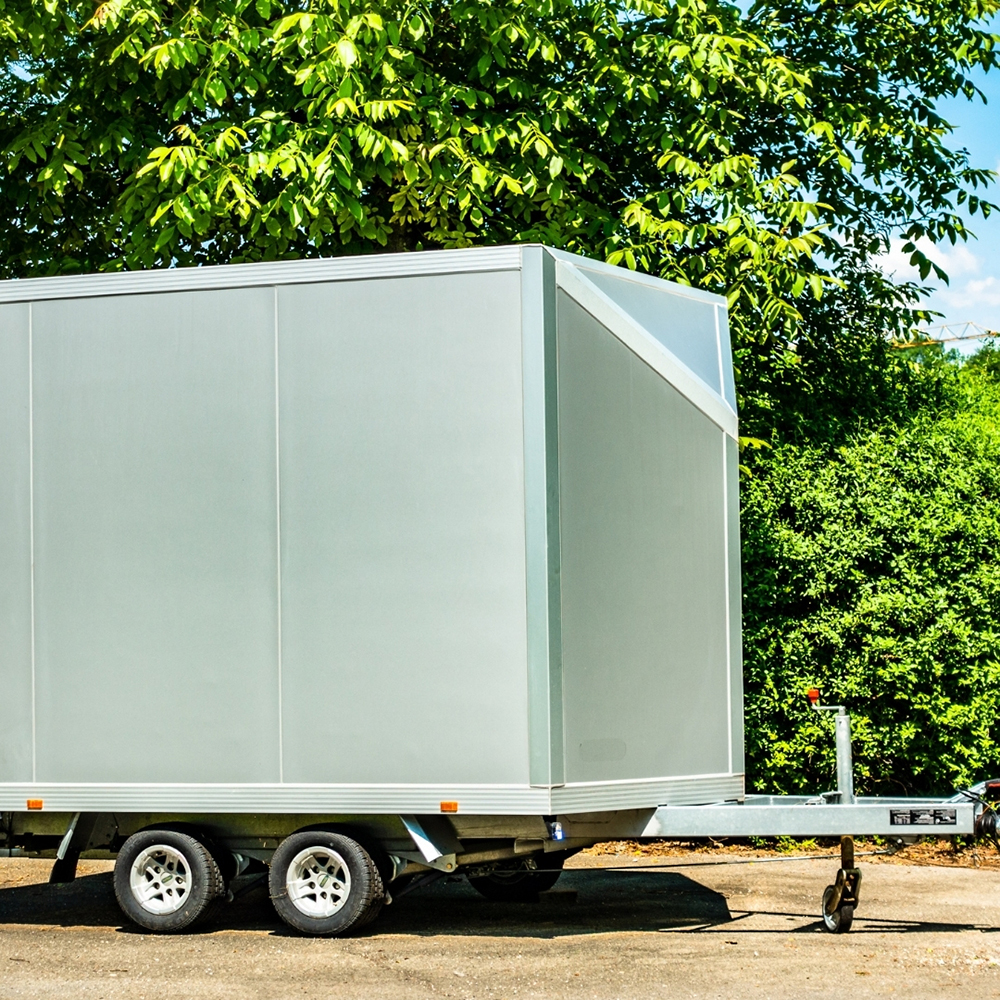 Several different types of flooring will work for trailers, but when you want the best mixture of traction, design options, and durability, PVC trailer coin flooring from Greatmats is a popular selection.
Trailer coin flooring contains a raised pattern across the top that resembles coins. These patterns only extend a fraction of an inch over the top of the flooring, so they do not create a tripping or stumbling hazard. Let's discuss the benefits of this type of flooring for use in a trailer.
Benefits of Trailer Coin Flooring
Traction
First, it delivers a bit of extra traction, which can be important inside a trailer with moisture present.
Whether you have a trailer for hauling animals, a cargo trailer, or a toy hauling trailer for motorbikes and ATVs, slippery mud and moisture is always a possibility. Extra traction can help prevent injuries.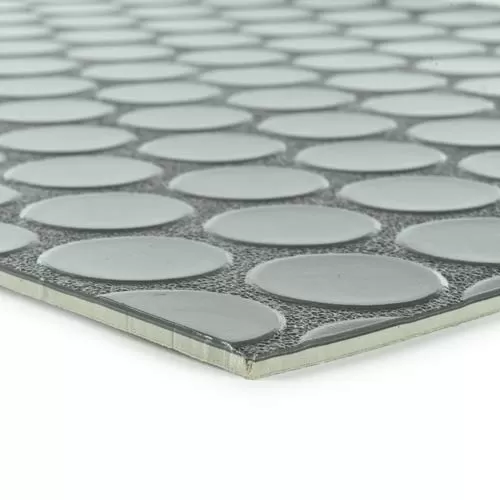 Liquid Resistance
In a toy hauling trailer, the recreational utility vehicles may leak oil or gas during transit. Having a type of flooring that does not absorb these harsh substances is important to maintain the integrity of the flooring. Our PVC trailer coin flooring is resistant to water, oil, solvents, gas, and other chemicals.
Durability
PVC, or polyvinyl chloride, flooring is extremely durable, similar to rubber floors, even when used in a thin design. It resists cracks and gouges, standing up to significant weight successfully. Because of the resistance to moisture, mold and mildew will not grow on this type of flooring either.
Temperature Resistance
The integrity of our coin top floors does not change when exposed to varying temperatures or levels of humidity. This is ideal in a trailer, because this enclosed space rarely has climate control.
You need a type of trailer coin flooring that can function equally well in the heat of summer and in the cold of winter.
Design Options
Some trailer owners may want a dark colored coin top tile or roll, such as black or gray, that hides soils well, resulting in less frequent cleaning requirements. For a bit more style, though, the coin top pattern in a brightly colored PVC floor can yield an impressive look inside the trailer.
Easy to Install
We offer interlocking tiles for our coin top floor designs, as well as rolls of flooring. Both models are extremely easy to install. Just lay out the roll and cut it to fit the desired space.
The modular tiles pop together with just a little bit of force. When using the same color of tile throughout the layout, it appears to have a seamless design because of how tight the tiles fit together.
The Best Coin Top Tiles and Rolls for Trailers
With our selections for the best trailer coin flooring, customers receive an excellent mixture of durability, performance, style, and value.
Warehouse Floor Coin Tile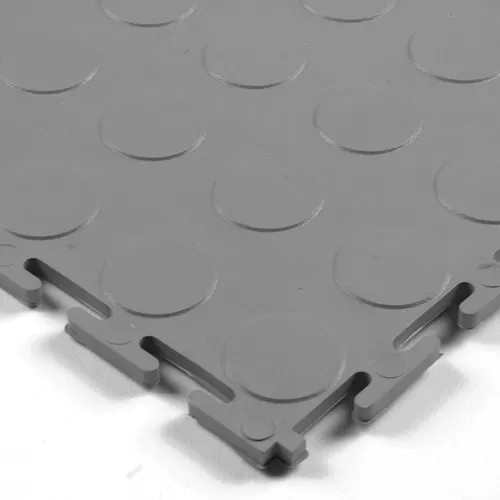 Although our gray Warehouse Floor Coin Tile works well in warehouses, it delivers excellent performance for use inside a trailer, too. Just interlock the puzzle style edges on adjacent tiles to secure the layout without requiring glue.
These tiles can stand up to all sizes of vehicles, so they work nicely in a toy hauling trailer. The PVC plastic measures only 1/4 inches in thickness, but it remains able to stand up to nearly any use case at a cost of around $3 per square foot.
SupraTile T-Joint Coin Tile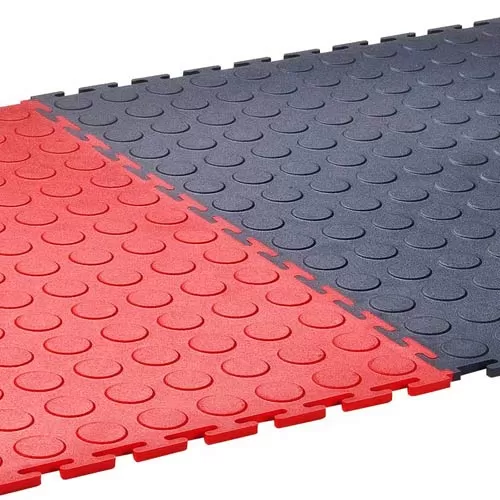 For an especially secure interlocking edge, our SupraTile T-Joint Coin Tiles are the answer. The T-shaped interlocking edge ensures these tiles will remain locked in place, even when subjected to a significant amount of stress.
At about 1/6 inches in thickness, this is a lightweight tile that still offers impressive durability. It's available in red or royal blue colors for those who prefer a bit of style in the tiles.
Garage Coin Top Tile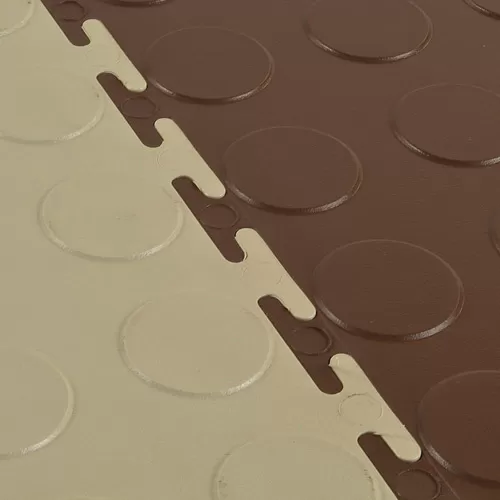 Some people prefer even more color choices in their coin top floor tiles. We fit those needs with our Garage Coin Top Tiles, which are available in colors like purple, red, white, yellow, green, orange, blue, and brown.
We offer these 3/16-inch thick interlocking tiles for less than $3.50 per square foot of coverage, so they are budget friendly. They have interlocking edges that are easy to install as well, so you can have your trailer flooring ready to go in a minimal amount of time.
LonCoin Commercial Vinyl Coin Roll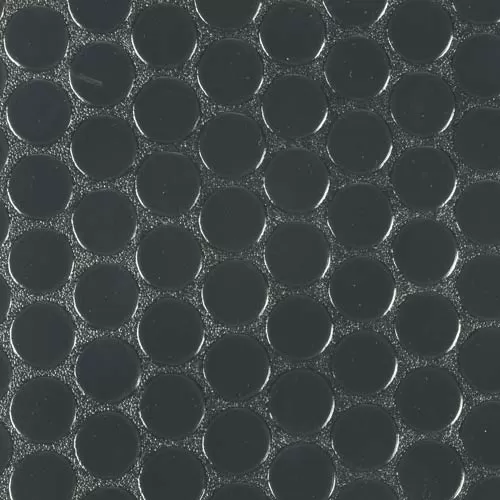 For a large trailer, purchasing a roll of coin top flooring, such as with the LonCoin Commercial Vinyl Roll, can be a time-saving and cost-effective solution. This tile costs less than $5 per square foot for a commercial-quality flooring material that will provide years of performance.
Each roll measures 6 by 60 feet and has a thickness measurement of only about 0.1 inches, which reduces the overall weight of the large roll. Installers may be able to use the large roll to create flooring for multiple trailers from a single roll.