What's The Best Flooring For Physical Therapy Schools?
By Lisa Hobbie Created: November, 2022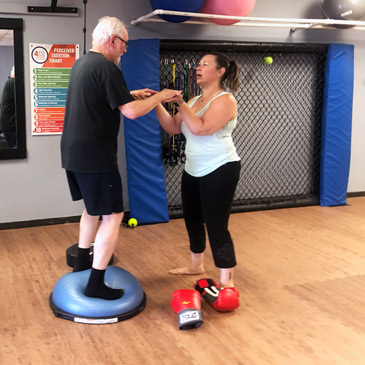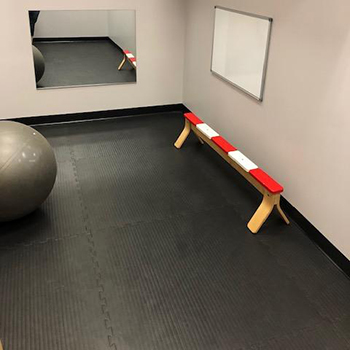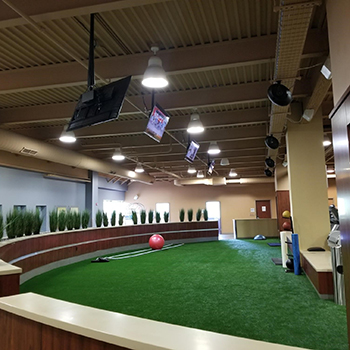 Physical therapy schools must have flooring that provides a sure footing while allowing for ease of movement without any added risk of slipping and falling.
Physical therapy schools will want to equip their facilities with flooring that is durable, versatile, easy to clean, and simple to maintain. It should also allow for thorough training and demonstrations of physical therapy techniques so that upon graduation from an accredited program or state university, the graduate will be equipped with the knowledge and experience needed to succeed and familiar with the type of flooring they will be working on.
Suitable Flooring Solutions For Physical Therapy Schools
These are some of the top flooring options used by physical therapy schools and facilities, and they meet requirements for safe and protective flooring. They also offer top grade features and benefits, and provide the perfect base on which to learn, train, and treat patients. Whether working as or training to be a physical therapist or an assistant, you will love working on any of these flooring solutions.
V Max Artificial Grass Turf 3/4 Inch x 15 Ft. Wide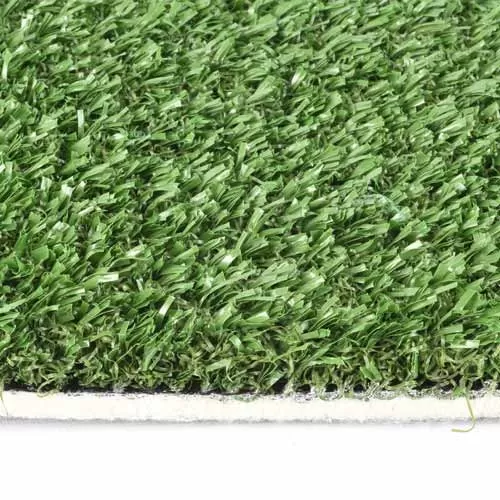 V Max Artificial Grass Turf 3/4 Inch x 15 Ft. Wide is a high-performing product made of a blend of nylon and polyethylene that delivers a soft turf suitable for all types of physical training, including work with stability balls.
This flooring for physical therapy schools also delivers shock resistance and durability that is far superior to what is offered by carpet or bare flooring. It offers a level of safety, as it promotes balance and helps to prevent falls. It's comfortably padded and offers sound absorption qualities. It's also easy to clean and maintain.
Rubber Flooring Rolls 3/8 Inch 10% Color Geneva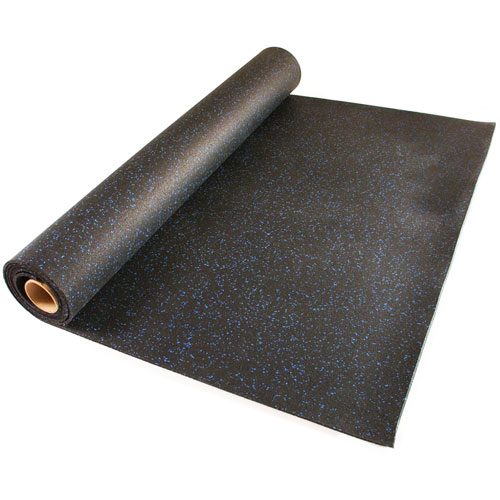 Rubber Flooring Rolls 3/8 Inch 10% Color Geneva are a made-in-the-USA, low-odor rubber flooring option that is great for physical therapy institutions.
This flooring offers a non-slip surface - even when wet, and it's extremely durable. This product contributes to LEED points, as it's made of recycled rubber content. With color flecks in the product that will not wear away, this product will look great and perform well for years.
Facilities like
Dunamis Therapy and Fitness
in Augusta, Wisconsin utilize this flooring, as it protects the existing concrete floors from dropped weights while reducing noise. They appreciate that the rubber floor covering is also easy to clean, especially during the vacuuming process.
Premium Martial Arts Karate Mats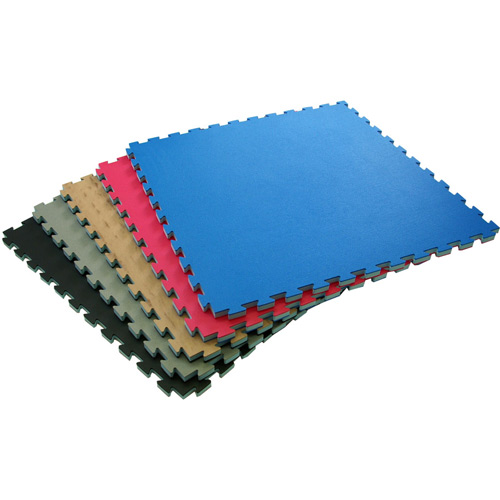 Premium Martial Arts Karate Mats are EVA foam mats that are versatile and a breeze to install. They offer an inch of cushioned protection and a smooth surface to provide a level of safety and durability, making them ideal for physical therapy schools or clinics.
The closed cell foam these mats are made of prevents moisture absorption, odor, mildew, and mold. The mats are double sided and low maintenance.
Facilities like
413 Fitness in Austin, Texas
use these mats for specialty training. They offer boxing for Parkinson's patients, and they note, ''One of the things with Parkinsons is people have a hard time regulating their body temperature. A lot of them sweat walking in from their car. We are constantly sanitizing our mats. They clean up so well and they even accommodate wheelchairs.''
Pro Taekwondo Martial Arts Mats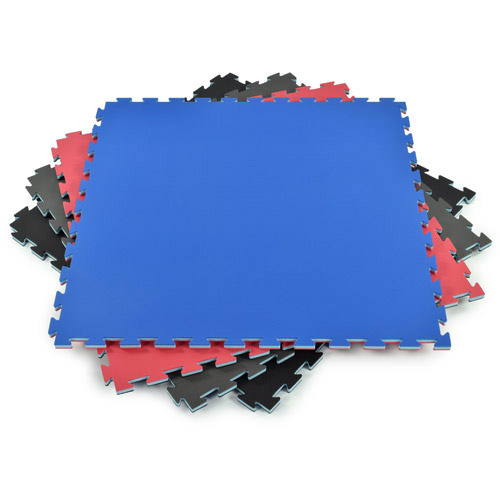 Pro Taekwondo Martial Arts Mats are waterproof mats made of EVA foam. They are scuff resistant, so a great choice for physical therapy education or training where shoes will be worn.
This 1x1 meter interlocking product is double color and reversible with a non-slip thatch texture on both sides. They are firm enough to allow for quick movements, and they are lead and latex free. They also meet class 2 fire rating standards for use in facilities where sprinklers are present.
In her online review, Jennifer wrote, ''We love these mats and gladly give them 5 stars. The school therapists did a lot of research on the best flooring to put in our preschool's physical therapy room. In terms of ease of care, resistance to wear, protection and cushion provided, these seem to be the best tile out there.''
Premium Foam Gym & Kids Mats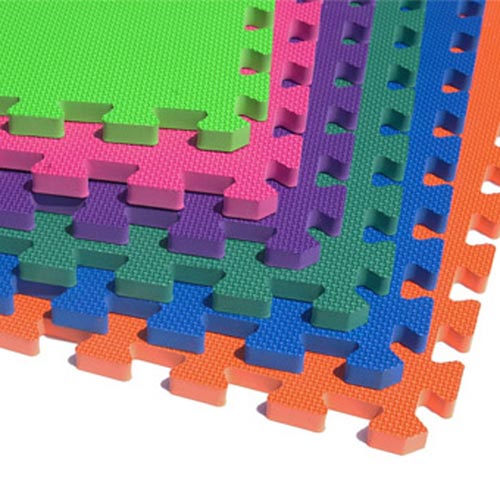 Premium Foam Gym & Kids Mats are great to use at physical therapy facilities, as they are lightweight and easy to install and disassemble for storage. They are waterproof, so super easy to clean and maintain, as well.
These 2x2 foot mats are stain resistant and offer a level of thermal insulation and noise suppression. Their 5/8 inch thickness helps prevent injury should a patient happen to fall. They also offer shock absorption. They resist scuffing, and they are made to endure a lot of use and abuse. They even have border strips for finished edges.
Lori, in her online review wrote, ''I am using these mats as the flooring for our pediatric physical therapy room. They are great. They clean easily, and the children love them.''
Folding Gymnastics Mats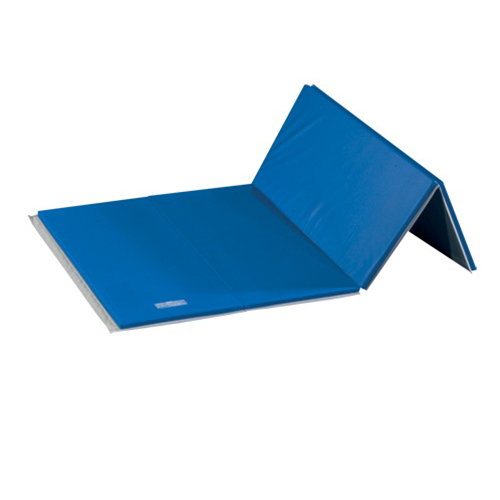 Folding Gymnastics Mats are another versatile option that can be easily moved around and placed when and where needed in a physical therapy clinic or school.
These mats have a nice 1.5 inch thick level of protection. They are made with high quality foam and a durable vinyl cover. They offer superior shock absorption, and they are made in the USA using the highest quality materials.
The Best Matting For Physical Therapy Clinics & Schools
The products featured are some of the best and most commonly used solutions for physical therapy use, but there are numerous other products that would work as well. Simply reach out to our team who can help you decide which product is the right one for your space.