What's the best flooring for an exercise room?
By Lisa Hobbie Created: January, 2020 - Modified: March, 2023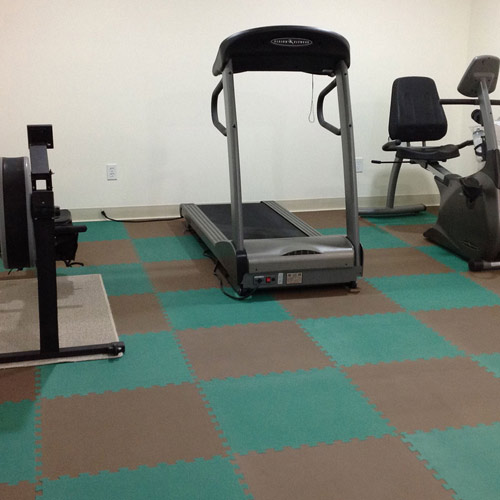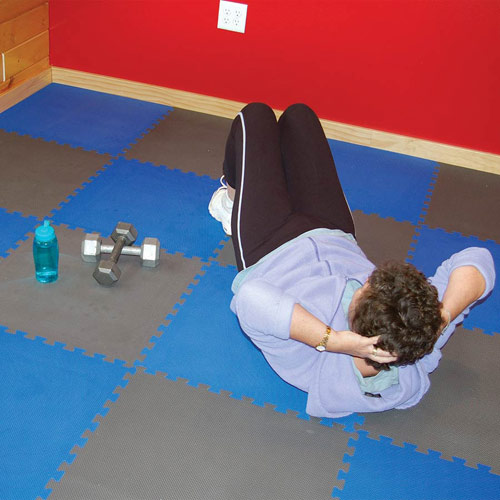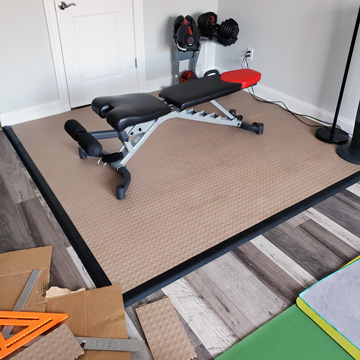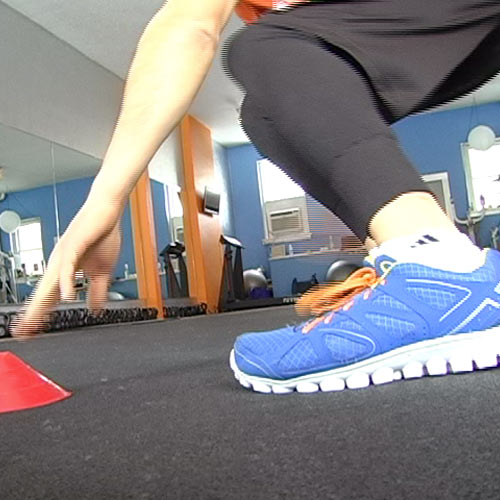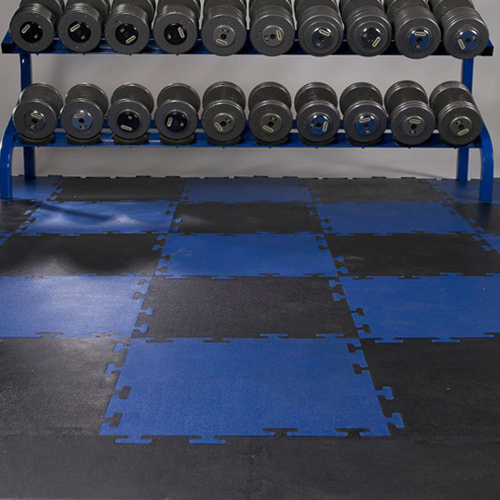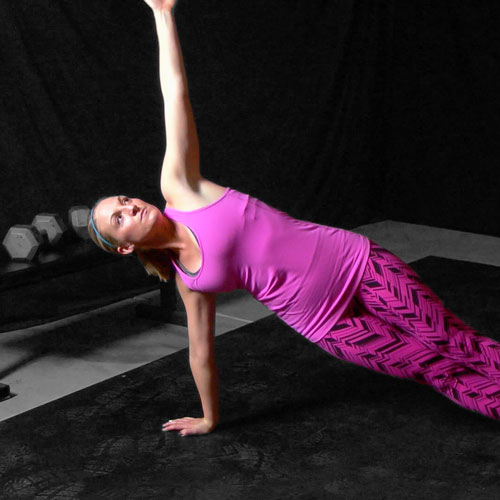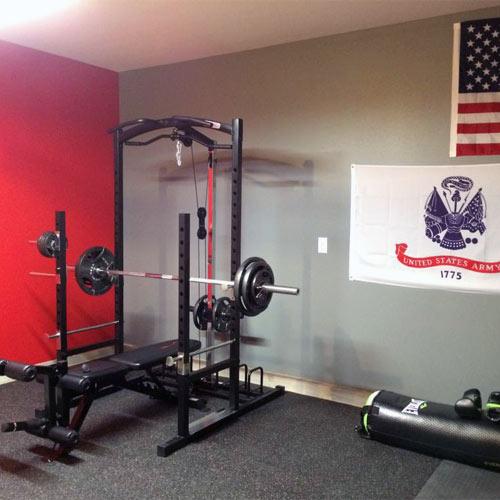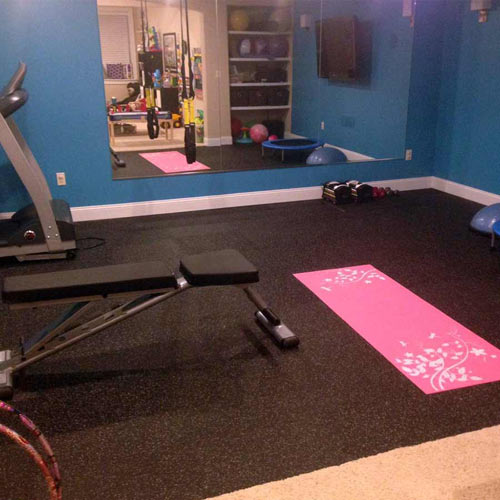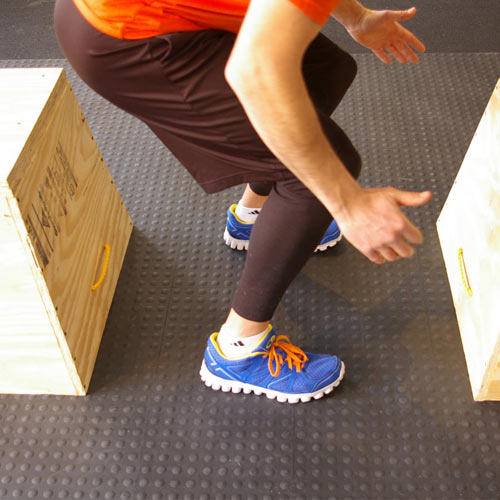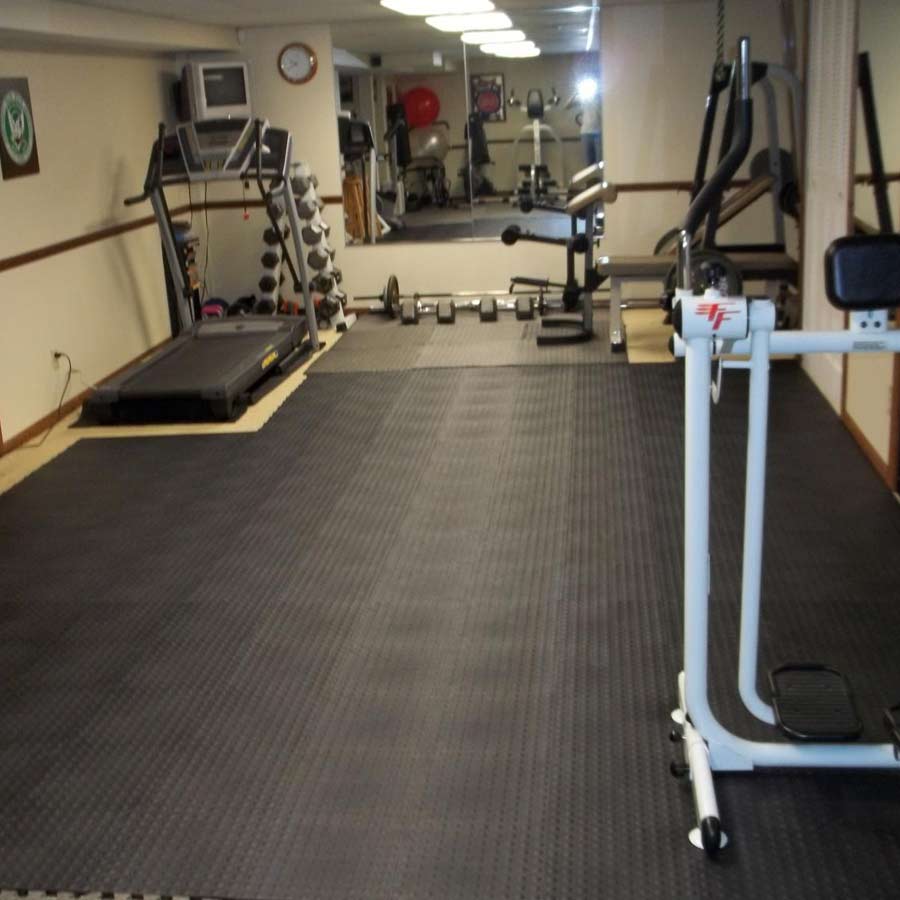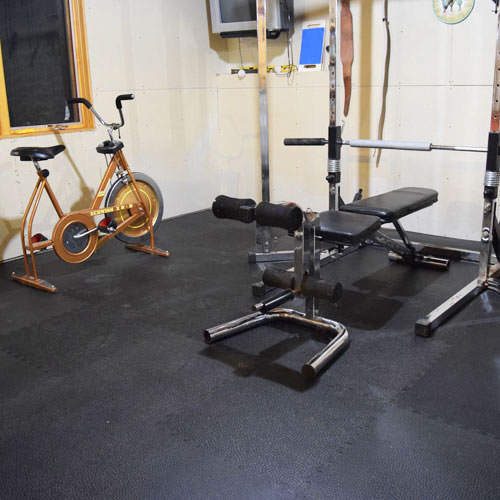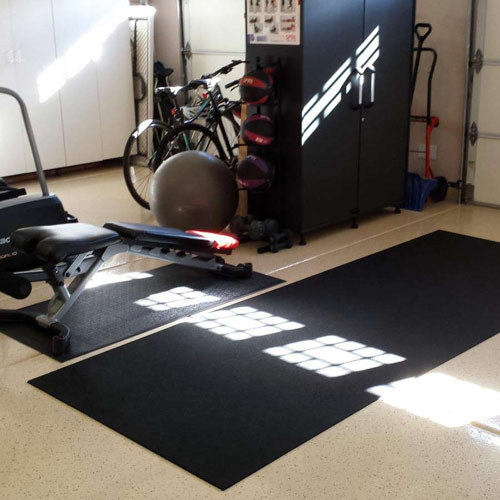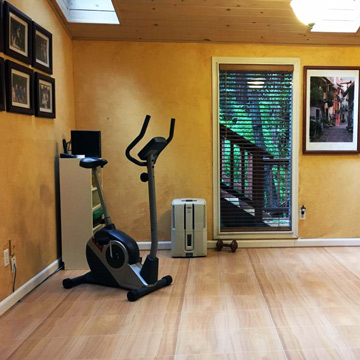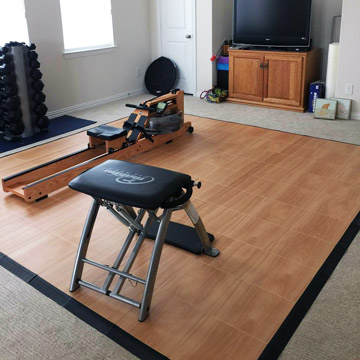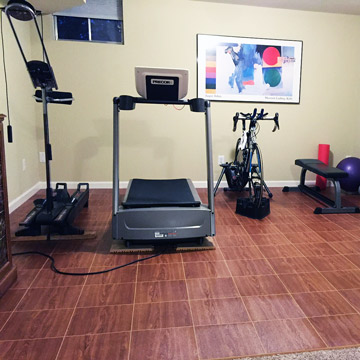 In this day and age, it seems people are becoming more and more health and wellness minded. Eating clean, natural supplements, and daily workouts are now the norm, and finding quick and convenient ways to adapt to a healthy lifestyle is a priority for many. With workout programs and fitness equipment available at your fingertips, perhaps you are considering the addition of a home gym or workout room. Where you likely have an idea of the equipment you'd like in it, have you given thought to what the
best exercise room flooring
may be?
Greatmats has a wide variety of exercise room flooring options from which to choose. Depending on the environment the flooring will be laid in, the amount of use it will get, the workout type that will be performed on it, and the look you want to achieve, you can choose from flooring made out of foam, rubber, cork, carpet, vinyl, plastic, and more. Regardless of your budget and material preference, at Greatmats, you will surely find the floor that will best suit your preferences and needs.
Interlocking Foam Mat Tiles for Exercise Rooms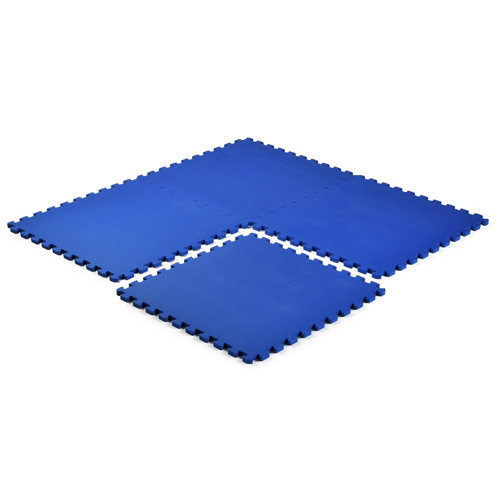 Interlocking foam mats
are an excellent choice if you're looking for a quality flooring tile that is made from a soft EVA foam and provides a lead free, latex free, and waterproof floor. These mats fit together easily like pieces of a puzzle would, and they come in a variety of vibrant colors. 
To provide the best exercise room flooring possible, it's important that the tiles are installed over a flat subfloor. It's also important to consider what type of exercise equipment or furniture will be in the room. Heavy items may cause the EVA foam to indent slightly, so you may consider using furniture coasters or an extra mat to absorb the weight and to prevent indentations in the floor. 
Or, if you are looking for a heavier duty, more durable foam mat, the
Home Gym Flooring Tile Pebble 10 mm
is an option for you. The durable surface top texture creates a flooring that can withstand having a group of heavy exercise equipment placed on it in a home or professional gym setting. 
Rubber Flooring Roll for Home Workout Rooms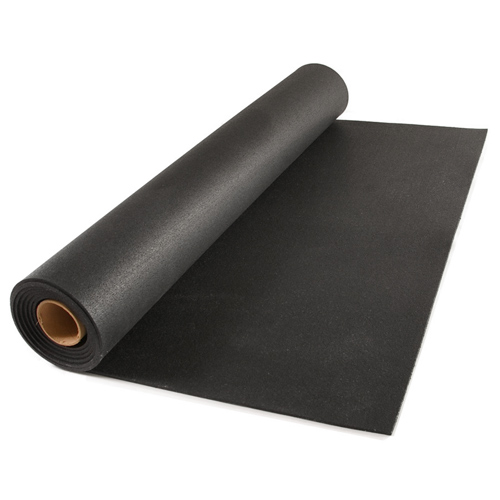 Rubber flooring rolls are extremely durable and versatile option for exercise room flooring and are easily installed over a concrete or wood subfloor. Just keep in mind when installing over wood that you may want a layer of protective paper between a finished wood floor and the rubber. 
Rubber rolls are available in a variety of colors and thicknesses. Rubber flooring rolls are precision cut to ensure a seamless fit, providing a very clean and professional look. Once the roll is placed and secured, it requires little maintenance, with a sweeping, vacuuming, or damp mop cleaning process, as needed. They are stain, mold, and mildew resistant – making them an ideal flooring option for a gym or exercise room where sweat and moisture are often present, or, in a damp area of the house such as a basement.
Rubber flooring rolls
provide impact absorption, which may greatly reduce the likelihood of leg injuries and fatigue. They also provide traction, which prevents slipping and falling that could occur on a solid surface – especially when damp. Rubber flooring rolls also provide some thermal insulation to otherwise cold surfaces and act as a noise buffer and layer of protection for the existing subfloor. 
Soft Plastic Flooring for Exercise Rooms at Home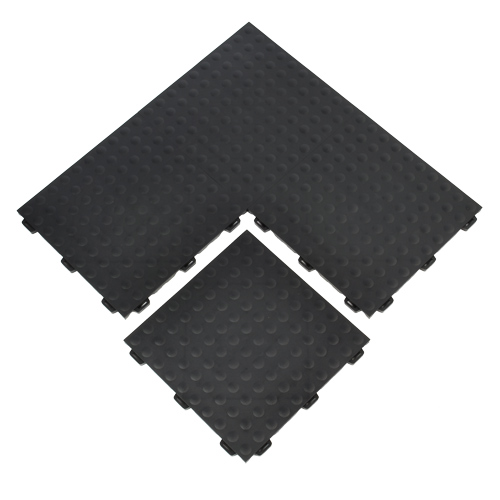 If you are looking for exercise room flooring that would be suitable for exercise equipment and aerobic workouts, the
Staylock PVC tiles
are a great option. This flooring type is easy to install over carpet or cement using the non-adhesive active locking connector system. The tiles fit together tightly and do not separate over time. These durable PVC tiles are waterproof and resistant to most acids and oils. They are made to last and provide cushioned anti-fatigue benefits like foam does. It's easy to clean and maintain, and it is made to last. 
Raised Floor Tiles Provide Shock Absorption for Home Workouts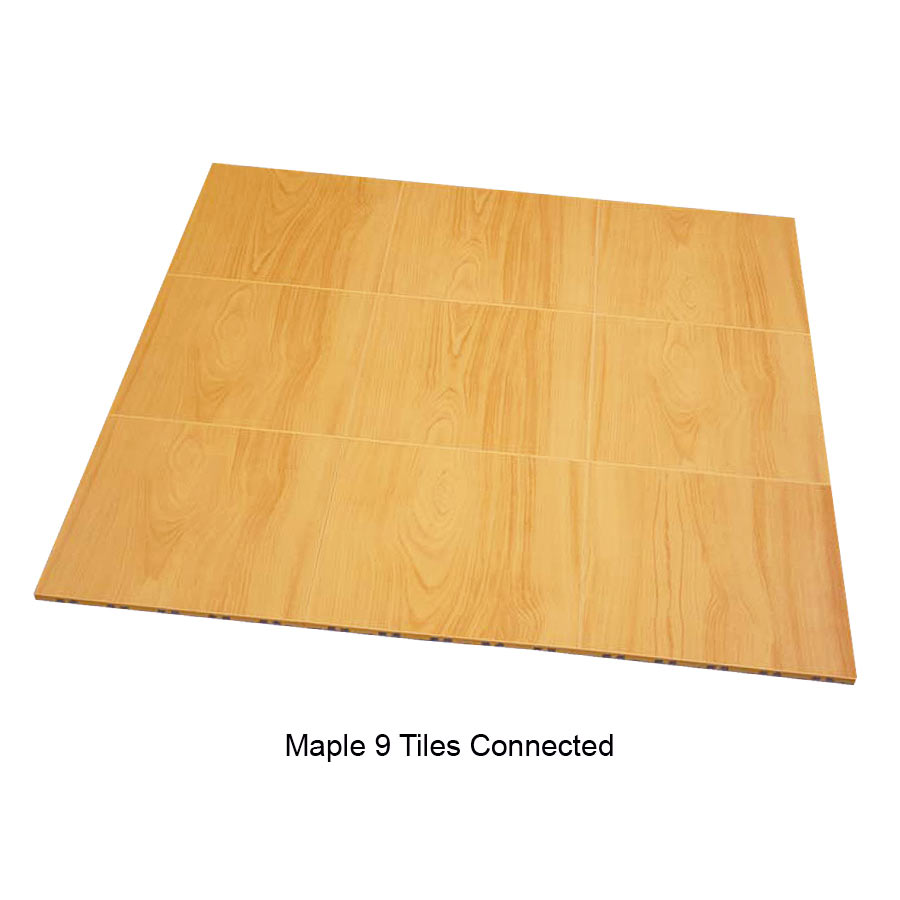 For an exercise room flooring option that is extremely durable and looks like wood grain, the
Max Tile Raised Floor Tiles
are a suitable choice. This is a snap-together tile system option that features a commercial grade vinyl tile surface with a classic wood or slate design. The UV protective coating on its surface prevents damage from sunlight while the wear layer resists scratches and wear, resulting is a wood look that doesn't need refinishing or maintenance. 
This is also another viable option for a basement gym, as its design allows water and air to flow underneath. When used together with a 3 to 6 mm rubber underlayment, this floor will provide extra cushioning and shock absorption properties for a more comfortable workout. 
Greatmats for all of your flooring needs!
Greatmats has many more flooring types to choose from. Regardless of your budget, space, and design preferences, the customer service team at Greatmats will help you select the flooring that is right for you. With top notch quality, unbeatable prices, and unmatched service, you can feel confident in your purchase when it's made at Greatmats!