What Is the Best Flooring for Bootcamp Workouts?
By Kyle Schurman Created: May, 2021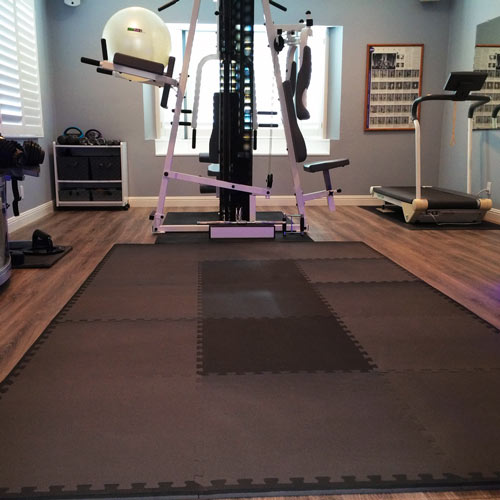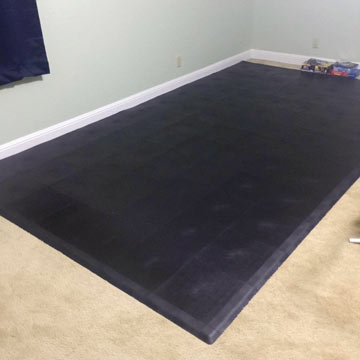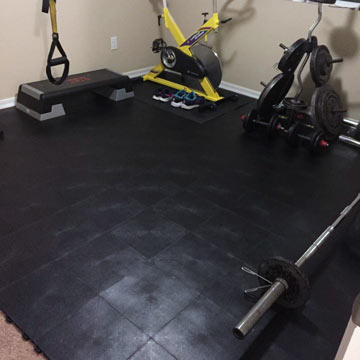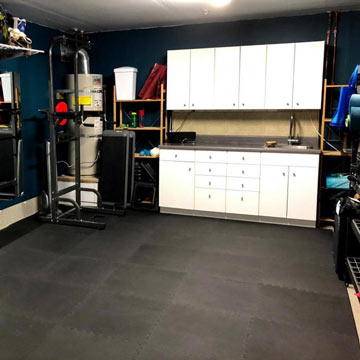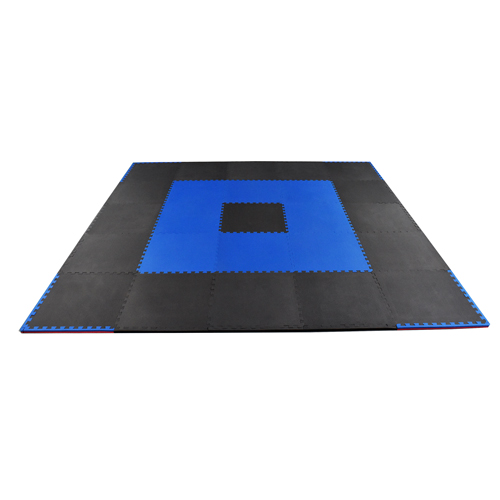 Bootcamp workouts yield high levels of fitness for the athletes, as the workouts involve intense training. This type of exercise comes from the military, where soldiers go through multiple circuits of exercises to gain strength and cardio benefits.
With high intensity bootcamp workouts at home or at the gym, having the right flooring for cushioning, stability, and durability is important to allow an athlete to shape his or her body effectively and safely. Some of the best flooring ideas include:
Sport Plus Designer Foam Tile

Pebble Home Gym Flooring Tile

Home Sport and Play Mat

Premium Martial Arts Karate Mat

StayLock Orange Peel Tile
Whether seeking the right flooring for a home or professional studio where athletes will be performing bootcamp workouts, interlocking tiles represent an excellent choice. These tiles are easy to install, thanks to their interlocking puzzle edges, so there's no need to add glue.
Do Thin Floors Work for Bootcamp Exercise Sessions?
EVA foam flooring is a great choice for difficult workout sessions, as it has a desirable cushioning level, while remaining denser than expected.
Thin EVA flooring doesn't weigh much, which greatly simplifies the installation process. Because of its lightweight nature, large tiles are available consisting of EVA foam, allowing installers to complete the DIY job quickly.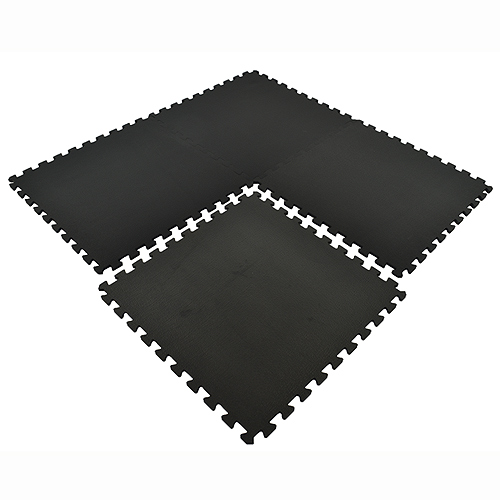 The Sport Plus Designer Foam Tile works as an underlayment for dance floors, as well as for an aerobic flooring. Each 2-by-2-foot tile measures 3/8 inches in thickness. To perfectly finish the edges of the tiles, each unit ships with two border strips to create a flat edge that's important for the look at a pro studio.
Even with a thinner measurement than other EVA tiles, it provides plenty of cushioning for the tough workouts, which can include jumping jacks, windmills, high knees, spider steps, and butt kicks.
As an added advantage of these foam tiles, they have a waterproof design to simplify the maintenance and cleaning processes.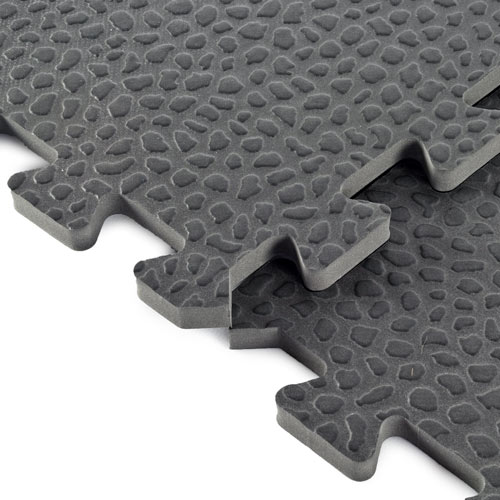 A tile with a similar thickness level is the Pebble Home Gym Flooring Tile. Each tile has a pebble top surface that provides just the right level of traction for the bootcamp workouts. When doing a reverse lunge, the athlete needs a sure footing, which this textured tile provides.
In addition to supporting the lower leg joints of athletes, these tiles have a density measurement that can support the use of exercise equipment. When performing overhead squats on these floors, the athlete may be using free weights or barbells. These tiles can handle the impact from these items being set down, and they can support large exercise machines.
Will Thick Foam Floors Give Athletes a Safe Workout Area?
By using thicker EVA foam tiles in the flooring for bootcamp workouts, athletes will have a higher level of cushioning available, creating a softer landing area for exercises that may result in occasionally dropping to the ground.
Many times, martial arts studios will use these tiles as the base flooring, taking advantage of the cushioned material.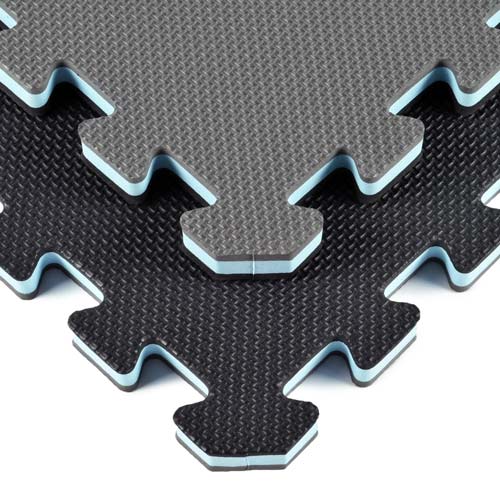 With the Home Sport and Play Mat, athletes receive 3/4 inches of thickness in the EVA foam, delivering a high level of cushion, while remaining durable and supportive enough for repeated workouts.
Each tile measures 2x2 feet and weighs only 2 pounds, so the installation process will go fast. The surface of the tile has a thatch pattern that resists scuffs from shoes or boots. Additionally, this tile is reversible, so should one side become damaged, just flip it over and use the other side, lengthening the lifespan of the tile.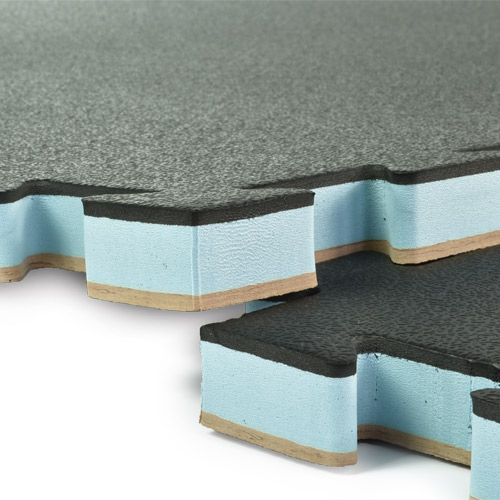 For a bit more cushion in the tile, consider the 1-inch thick Premium Martial Arts Karate Mat. These mats use a mixture of PE and EVA foams, which enhances their benefits for tough workout sessions.
This mat is a popular selection among martial arts studios, where athletes need a firm tile for making quick movements, as well as cushioning in case of falls and to protect the lower body joints.
When engaged in high intensity bootcamp training sessions, these premium tiles have a high level of durability, meaning they will resist wear and tear.
Each mat measures 1-by-1 meter, which allows the installer to cover a huge area in very little time by connecting the interlocking edges.
What Kind of Workout Tiles Work Well Going Over Carpeting?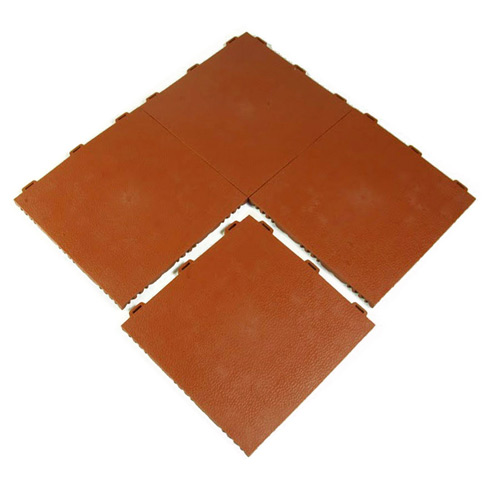 For those who want to place tiles over the top of a carpeted surface, a firm type of tile is a good selection, such as the StayLock Orange Peel Tile. This PVC plastic tile measures 12-by-12 inches in size with a hidden interlocking edge. It has a slight texture on the top that resembles the surface of an orange peel.
PVC still has a nice level of cushioning, creating an ASTM fall height rating of up to 20 inches in these 9/16-inch thick tiles. Yet, PVC also delivers a firmness that's perfect for giving athletes a sure footing for exercise sessions.
These PVC plastic tiles will not sink into the carpet at the seams of the tiles, as sometimes occurs with other materials. They also go over concrete and wood successfully.