What Is the Best Flooring for a Mudroom?
By Kyle Schurman Created: March, 2021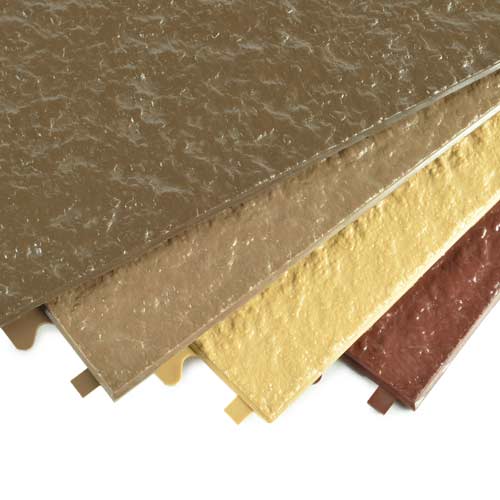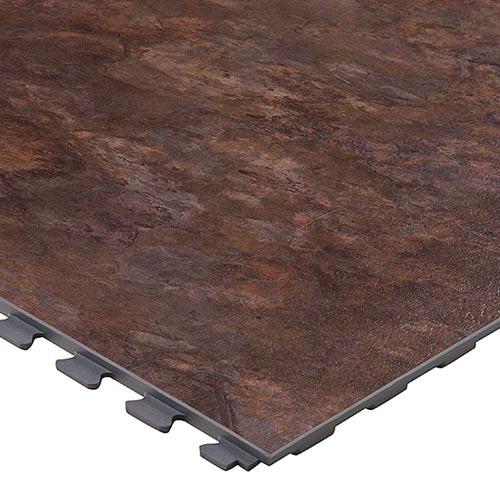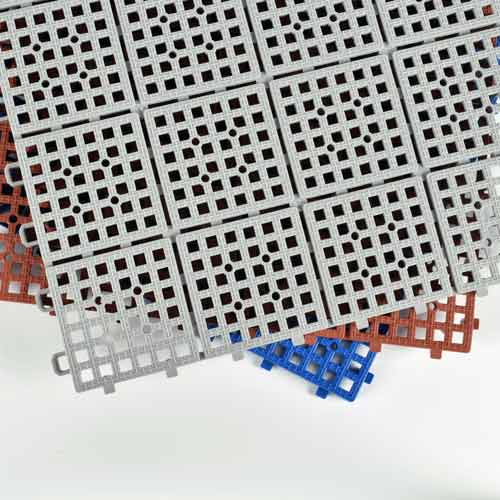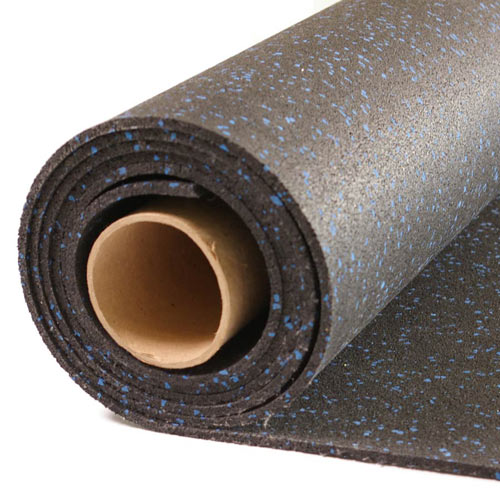 Mudroom flooring needs to be easy to clean and maintain, providing a durable and water resistant surface that can withstand rough treatment. If pets and children are going to be using the mudroom flooring, inexpensive PVC plastic, rubber, and vinyl floorings work well. Some of the best options include:
Slate Floor Tiles (Black or Graphite)

Slate Floor Tiles (Multiple Colors)

Patio Outdoor Tiles

Rubber Flooring Rolls

SupraTile Designer Vinyl Top Tiles
Whereas the
best flooring for foyers
may need to have a high level of style in the design, as the foyer often is the formal entryway for a house or small business, a mudroom is more of a working area in the home. This means having a stylistic flooring is fine, but the primary consideration should be performance and durability.
The mudroom in a home can serve as a place to store winter weather gear or backpacks from school inside cabinet storage lockers or a small closet that's kid-sized. It may have a sitting bench for putting on and taking off rain and snow boots. It may also serve as a
laundry room
. It may work as the entryway into the home from the garage, so people may track in all kinds of soils and liquids.
The best mudroom flooring product ideas should carry a reasonable price point, so customers aren't spending a lot of money in a room of the home that often stores and organizes the family's clutter. Having a flooring choice that delivers a DIY installation option is helpful too, as customers can save money on the layout plan.
What Are Some High Quality PVC Plastic Tiles for Mudroom Flooring?
Installers appreciate using PVC plastic for performing DIY projects at the house, because many of these designs often have hidden interlocking tabs and loops. Just line up the tabs on one side of the tile with the loops on the adjacent tile and pop them together with a hand or foot. Installers do not need adhesive. PVC is also perfect for mudrooms because it is completely non absorbent.
A popular mudroom flooring model is the Slate Floor Tiles product, which measures 1.66 by 1.66 feet per tile. Each tile measures 5 mm in thickness (equal to about 0.2 inches), so the tiles are lightweight and easy to move into place.
The Slate Floor Tiles, black or graphite colors, product is a good selection in mudrooms where kids and pets will be tracking in mud and other soils regularly. The darker colors can hide soils a little easier than lighter or brighter colors, meaning customers do not have to clean the tiles as often for aesthetic purposes.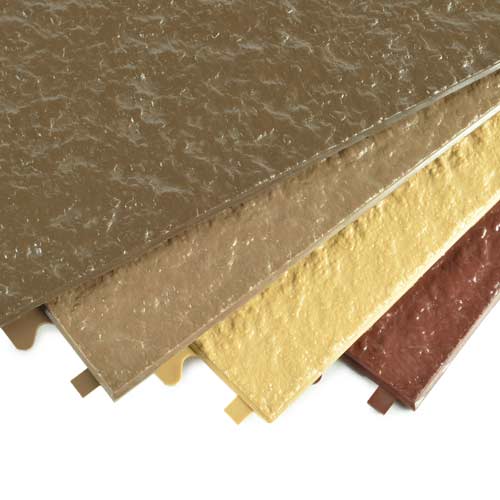 With the Slate Floor Tiles, multiple colors, product, customers can add some brighter colors that offer a bit more style than the graphite or black colors. These lighter colors work nicely as mudroom flooring in areas where people may be frequently changing wet clothing that may not generate as much dirt as muddy shoes.
The color options available in these tiles include:
Antique Brown

Beige

Chestnut

Forest Green

Light Gray

Piazza Clay

Rosewood

Tan Sandstone

Terra Cotta

White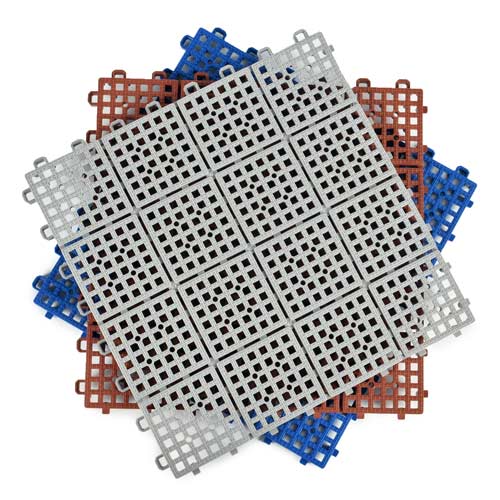 For flooring in mudrooms that sometimes see standing water from laundry and wet boots, look for tiles with perforations that allow water to drain away without pooling on the surface. Keep in mind that the subfloor should also be able to withstand the water, such as concrete, because the water will still reach the subfloor. The Patio Outdoor Tiles product consists of flexible PVC plastic with a non-slip surface texture and perforations through the entire 1/2-inch thickness.
This tile has a design that includes 265 pegs on the underside of the tile, slightly lifting the base of the tile away from the subfloor. Water from laundry or wet boots can drain through the perforations and run to a floor drain in the room. Air can flow underneath the tiles to help moisture evaporate as well.
Can You Use Rubber Flooring in a Mudroom?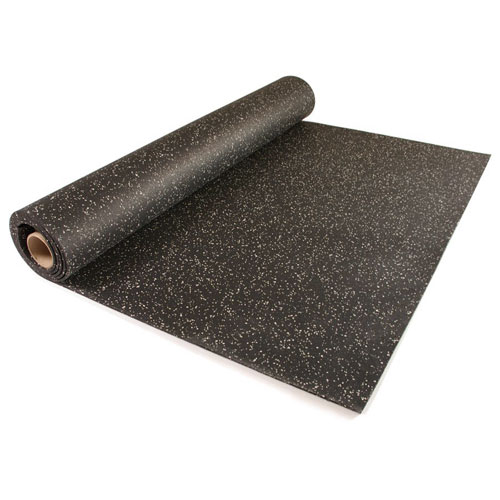 For those who want the maximum durability and footing in the mudroom, the Rubber Flooring Rolls product is an ideal choice. This water resistant roll measures 4-by-10 feet, so it will cover a large area quickly. At only 1/4 inches in thickness, the installer can cut it to fit with very little effort.
This roll offers a more pleasing look than the typical black rubber flooring, as it offers either a 10% blue color fleck or a 10% gray color fleck in the black base color. The color flecks will also not show footprints as easily as solid black rubber flooring. Rubber is inexpensive versus other mudroom flooring options, while offering maximum durability and minimal seams.
Are Vinyl Tiles Good for Use in a Mudroom?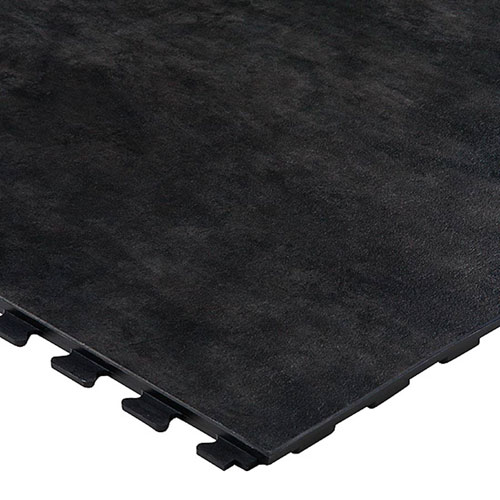 The easy-to-install SupraTile Designer Vinyl Top Tiles are an excellent choice for a mudroom where customers are looking to add a bit more style than the other options on this list.
These interlocking tiles have a top vinyl layer that contains the design element. Customers can pick from designs including:
Marble

Volcano

Terrazzo

Sandstone

Granite

Rustic

Clay
The hidden interlocking base piece on these vinyl squares offers a tight and secure fit without the need for adhesive, which greatly simplifies the installation process versus vinyl rolls. Vinyl is highly durable and water resistant, which is ideal in a busy mudroom.