Interlocking Basement Floor Tiles, Top 5 for Family Rooms
By Julia Nass Created: June, 2017 - Modified: January, 2022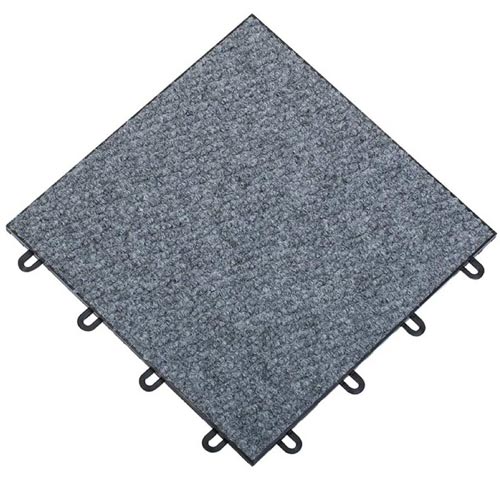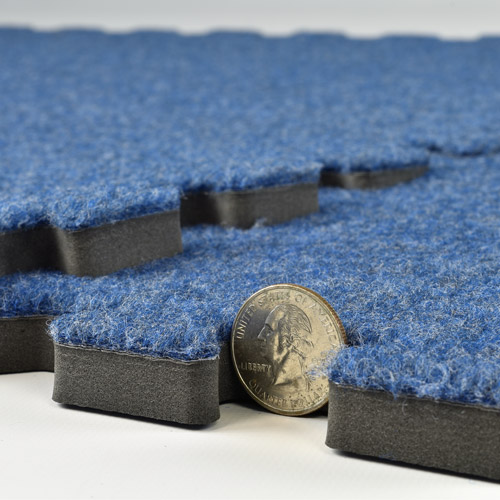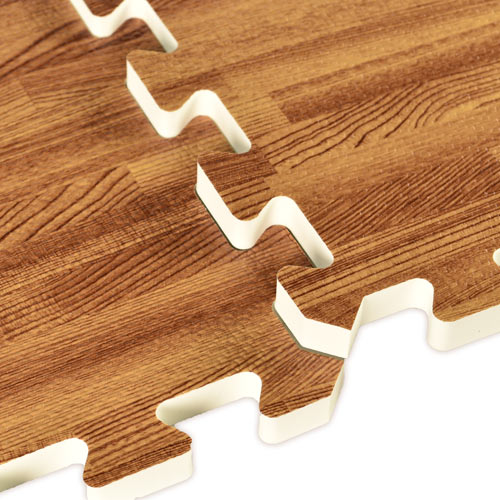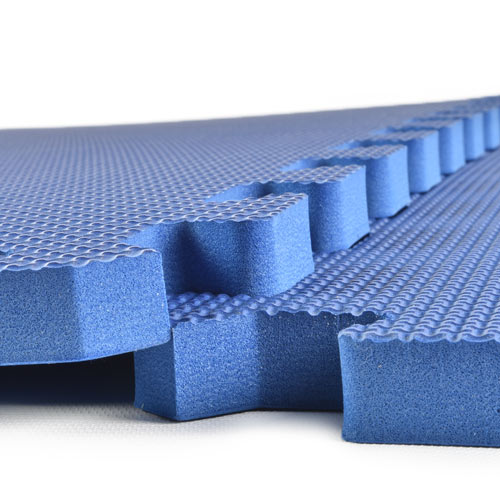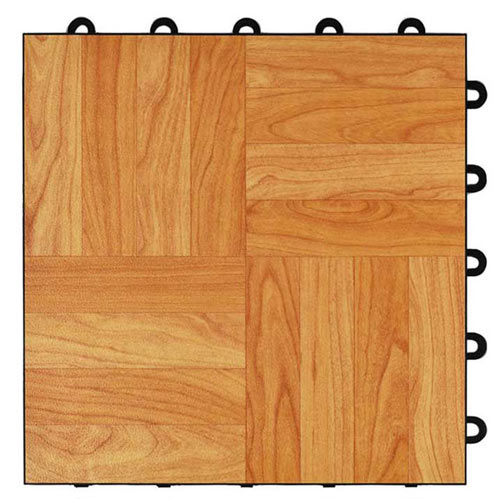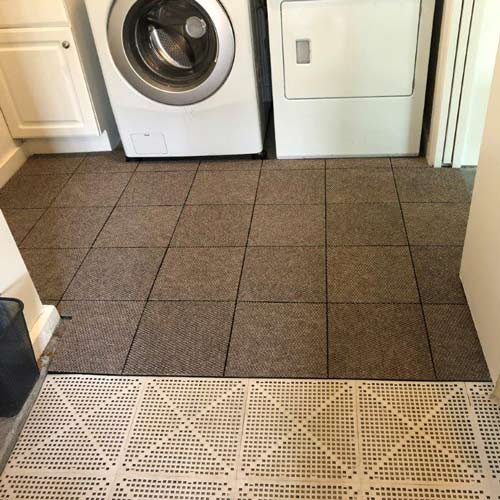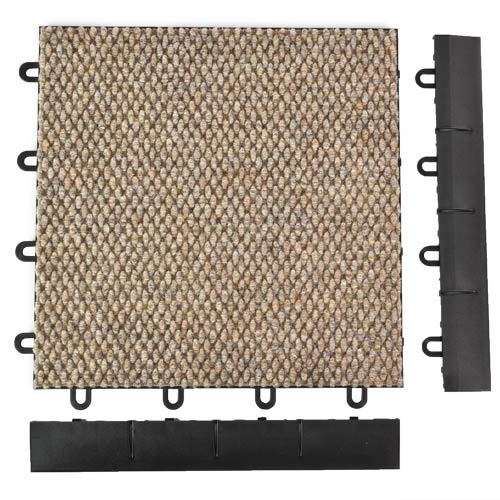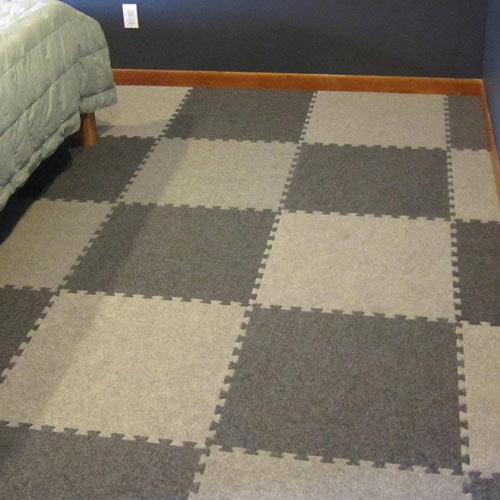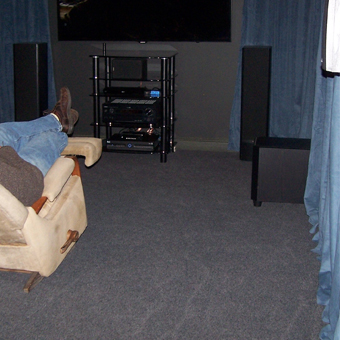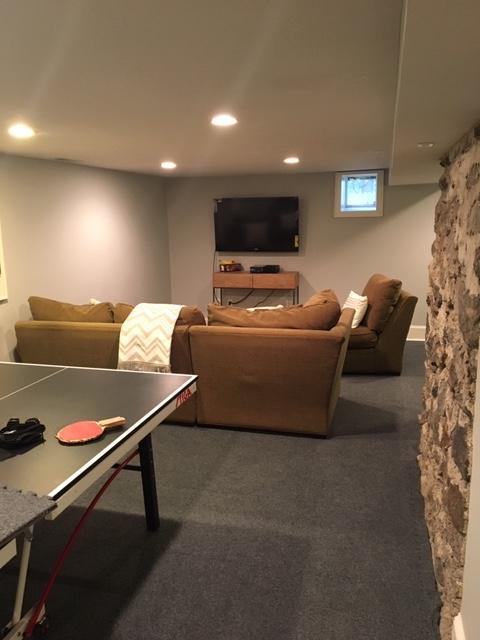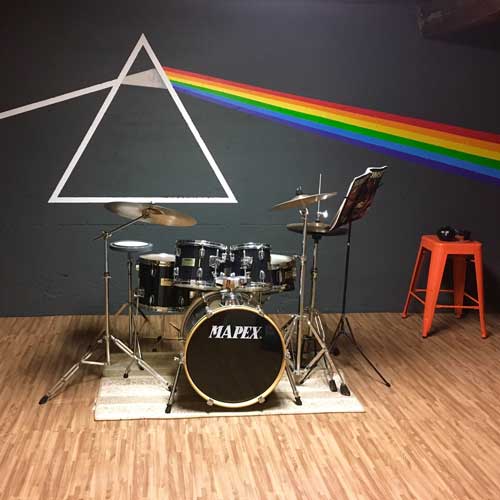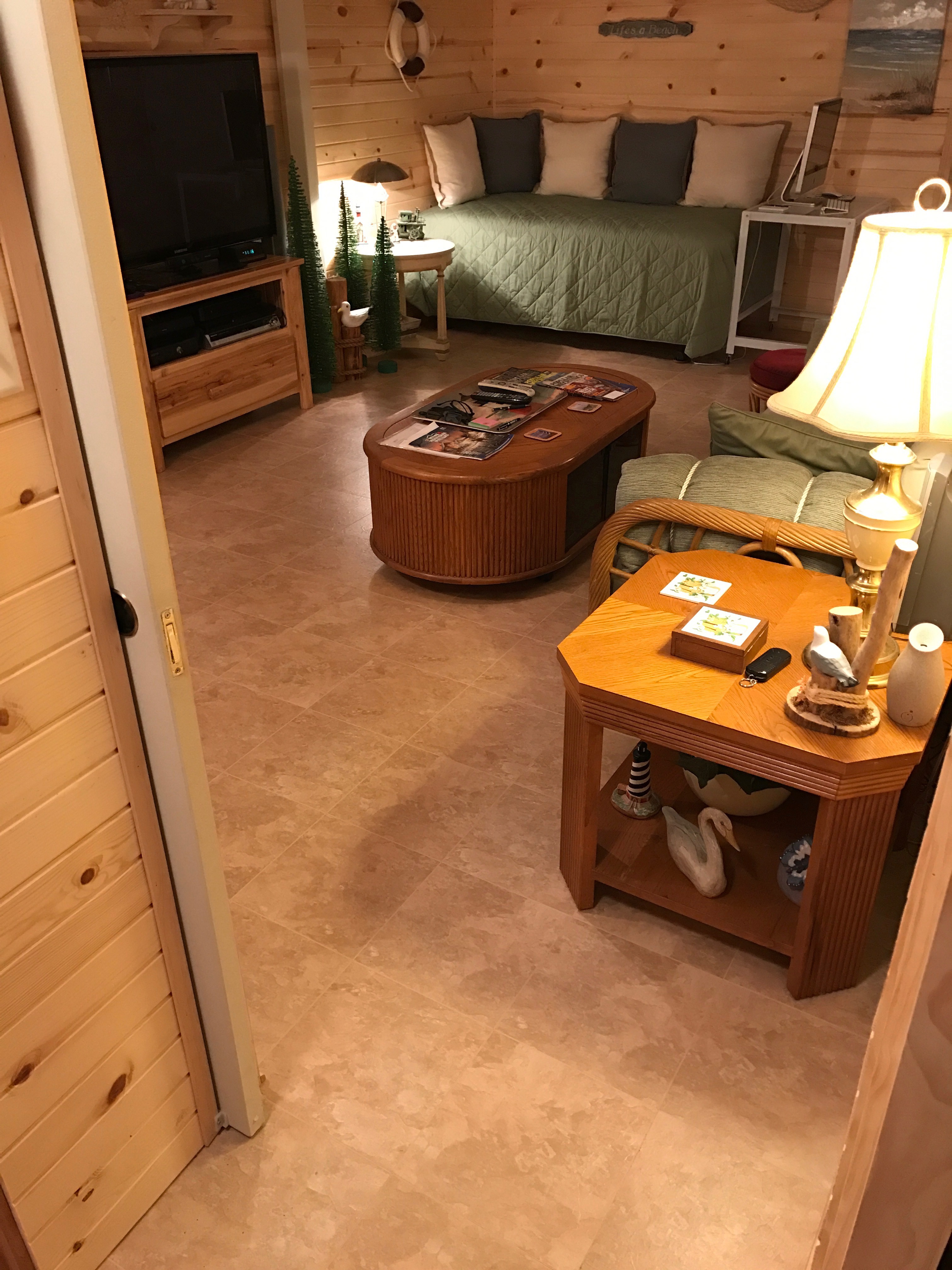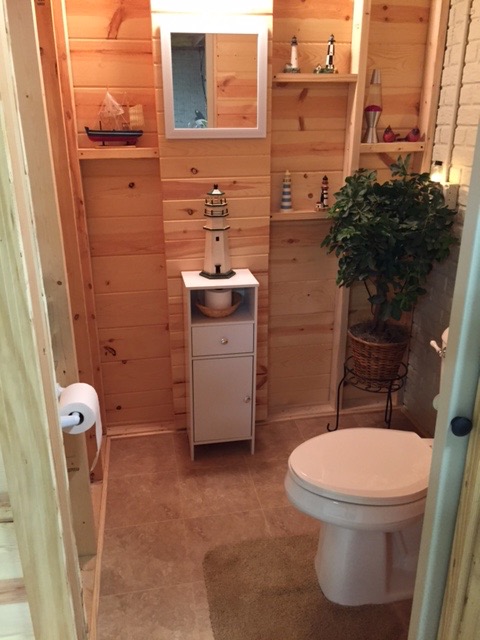 If you're looking to turn your basement into a lovely space fit for the entire family, you are going to need family room flooring that's up for the job. Basement flooring for family rooms should be inviting, comfortable and pleasing for both kids and the adults. Whether the room is set up for games, entertainment, or lounge space, the basement family room floor should support it all.
Following are Top 5 interlocking basement floor tiles for family rooms. Each selection is guaranteed to provide the highest quality basement family room floor; all the following options are aesthetically pleasing, durable, and come at an affordable price. The cherry on top? Each and every basement floor tile is a breeze to install without any extra help.
1. Snap Together Raised Carpet Floor Tiles
Carpet is a go-to choice for family room flooring. However, carpet can be tricky in the basement because of the moisture that can get trapped in and underneath carpet material.
CarpetFlex interlocking basement floor tiles
are the unique solution to this problem. These tiles feature a raised plastic base with a carpet surface, a design that allows air to flow underneath the carpeting itself. Thus, moisture will not seep into the carpet and cause unwanted dampness which can lead to the growth of mold and mildew.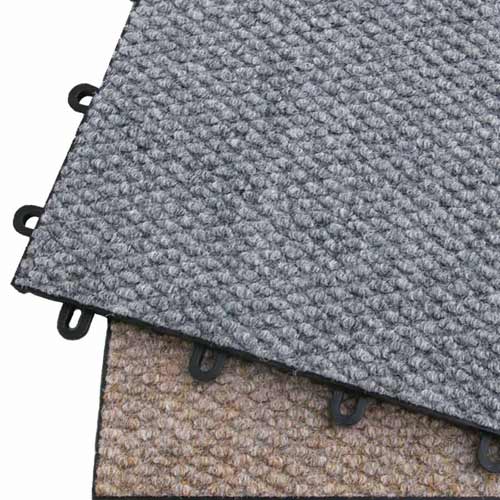 These floating interlocking basement flooring tiles can be installed within minutes just by snapping tiles together; no other tools or adhesives are necessary. They can be installed over any hard, flat surface to simply create a warm, carpeted basement area. Vacuum regularly for easy upkeep.
2. Floating Interlocking Basement Carpet Tile
If carpet calls to you, but you are looking for something a bit more cushioned, try the
Royal Interlocking Carpet Tile
. These interlocking basement floor tiles immediately transform any hard surface into family room flooring that is thick, soft and comfortable to walk, sit and lay on. Made with high-quality EVA foam bonded to a plush carpet surface, these tiles are designed for maximum comfort and are perfect for any family room.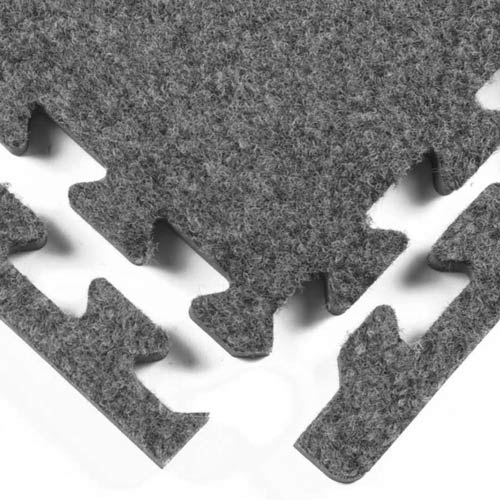 Royal Interlocking Carpet Tiles easily link together; all you need to do to install them is place them next to one another on the floor. Tiles are lightweight enough that if you decide you need to pick up and move them, there's no hassle whatsoever. The foam base is non-absorbent and can be easily removed if moisture should become trapped beneath the tiles. Once all is dry, simply push them back into place. Carpet tiles can be maintained simply by vacuuming regularly.
3. Wood Grain Basement Floor Tiles over Concrete
If style is just as important to you as cushion and comfort, these tiles are the perfect pick.
Foam Tile Wood Grain interlocking basement floor tiles
offer a classy look for a foam product. At half an inch thick, this family room flooring is dense enough to withstand regular foot traffic. They are anti-fatigue and made of closed-cell foam, which is safer and more durable than open-cell.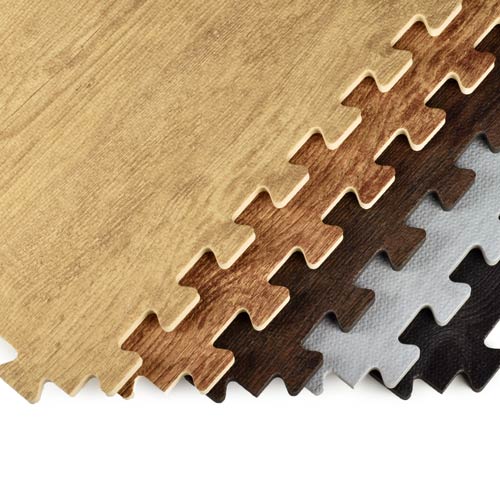 These tiles are completely waterproof and can be damp mopped for easy maintenance. If there are ever moisture issues happening underneath the tiles, they too can be easily picked up and dried before being placed back down. Do keep in mind that these tiles are susceptible to scratches and punctures, so may not be the best choice for a room with heavy use. If you're interested in foam but durability is a higher priority, Greatmats recommends the following interlocking basement floor tiles.
4. Kid-Friendly Waterproof Basement Flooring
Instantly brighten up your basement room with
Foam Floor Mats 5/8 Premium
. These interlocking basement floor tiles are one of Greatmats best-selling products because of their cushion, aesthetic appeal, and long-lasting durability. At 5/8 inch thick, the ethylene-vinyl acetate (EVA) foam tiles provide shock absorption, sound absorption and thermal insulation.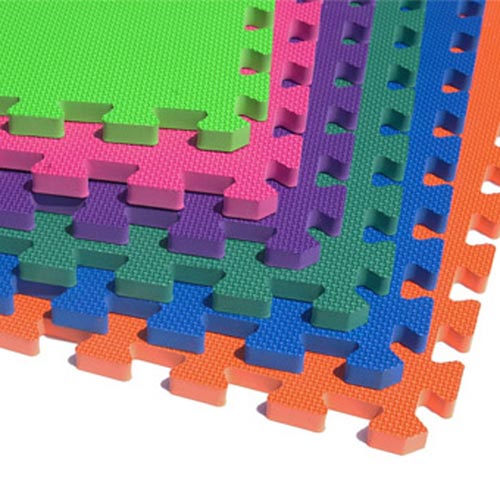 With 15 different colors to choose from, it's fun for the whole family to get creative and design a custom floor using any number of colors or patterns. Installing interlocking basement floor tiles can be just as fun as well; it's like putting together an easy, life-size puzzle. Foam Floor Mats can be used underneath furniture or equipment, but it's wise to use furniture coasters as indentations can occur.
5. Vinyl Interlocking Floor Tiles
Max Tile Raised Floor Tiles
are versatile floating interlocking basement flooring tiles that are perfect for basement family rooms. Not only do they provide a variety of excellent aesthetics, from slate to wood-grain, but these tiles are scratch and wear resistant and never need refinishing. They are tight-fitting and seamless and will hold up underneath any type of shoe. Because Max Tile interlocking basement floor tiles are designed for a wide variety of basement uses, included athletics, these tiles are a particularly wonderful multi-purpose form of family room flooring.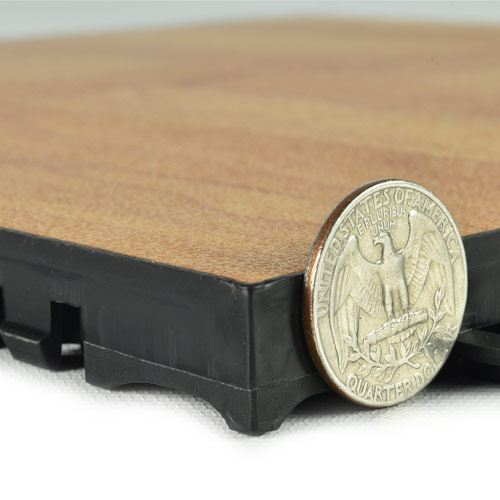 Max Tile raised interlocking basement floor tiles feature a 3 mm wood grain vinyl surface atop a raised polypropylene base. Because tiles are raised, air can easily flow underneath tiles, which is a huge perk to have in the basement. You won't need to worry about moisture becoming trapped underneath flooring, which can cause water damage and bad bacteria to grow.