2019 Infinity National Championships Highlight Karate and Kung Fu
By Brett Hart Created: May, 2019 - Modified: October, 2023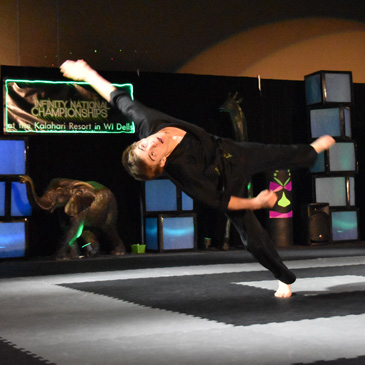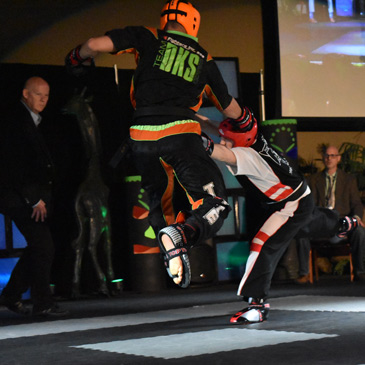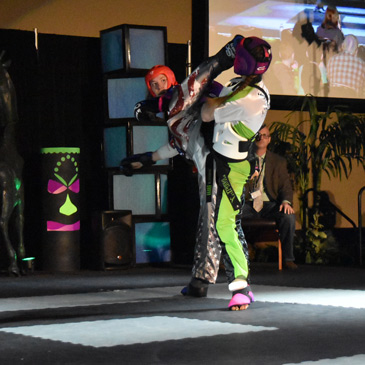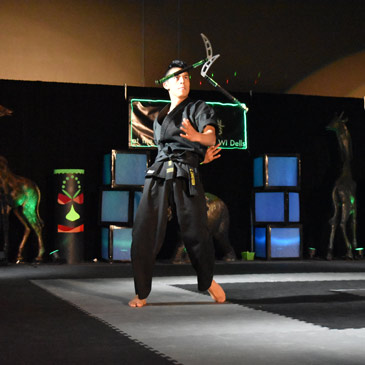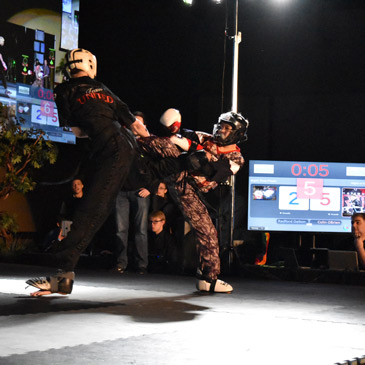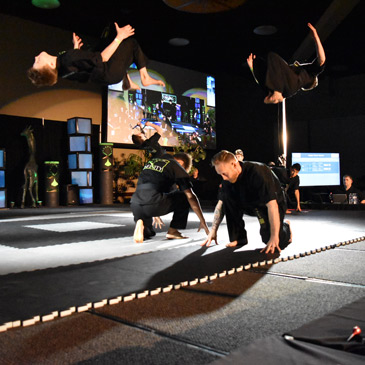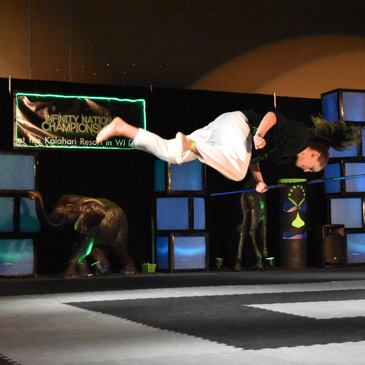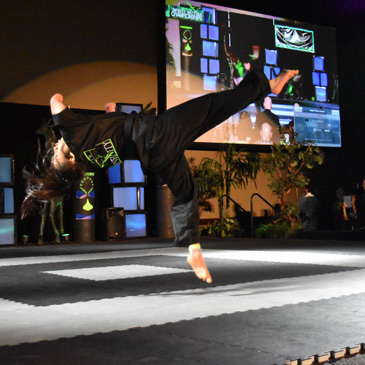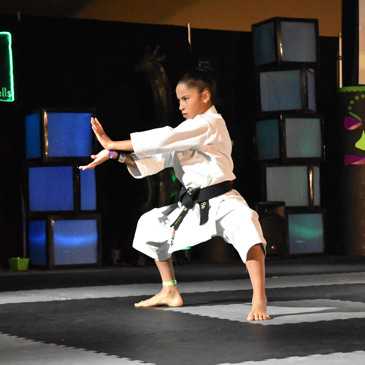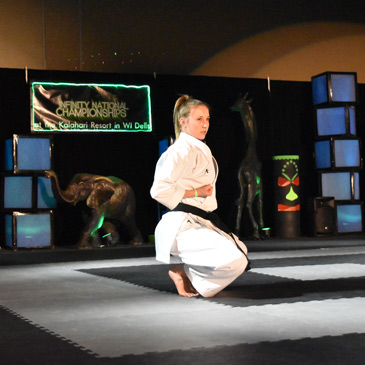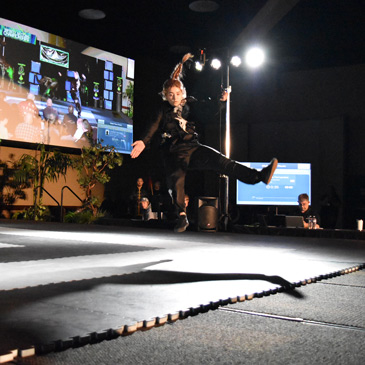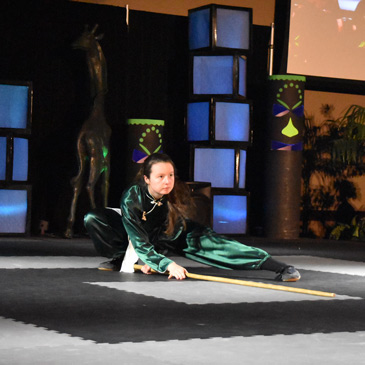 The
4th Annual Infinity National Championships
hosted 360 competitors from around North America on May 10-11, 2019 at the Kalahari Resort and Convention Center in Wisconsin Dells, WI.
Although the event is part of Wisconsin Sport Karate League, it brought many of the top martial artists from more than 15 states east of the Rockies - from New York to Florida to Texas to Colorado, as well as Ontario, Canada.
It had something to offer everyone from traditionalists to modern martial arts enthusiasts with the inclusion of Creative, Musical and Extreme (CMX) forms and traditional Japanese/Okinawan and Korean/American style forms - both with and without weapons - in addition to point sparring for all ranks and ages on nine Greatmats martial arts matted rings.
As always, this year's 2-day festivities were capped by an evening finals performance that included a creative form demonstration by the world champion Infinity Martial Arts team.
In men's point sparring, Alonzo Payne of National Karate (IL) defeated Dominic Kraegel, also of National Karate, by a 3-1 score for the Grand Championship. The women's point sparring grand championship was claimed by Alaina Wallock of Crystal National Karate (MN) with an 8-1 victory over Sacha Viviano of Wisconsin. Another National Karate (IL) member, Colin OBrien, won the Jr. Point Sparring final by a 5-2 score over Radford Dalton of United Family Martial Arts - Hamilton East (Ontario, Canada).
Connor Chasteen
of Infinity Martial Arts was a multi-event Grand Champion, winning the 12-17-year-old male traditional forms title as well as the CMX 12-17 Weapons Forms championship and the Team Forms title as a member of Team Infinity - along with
Diego Rodriguez-Florez
of Miami Goju Ryu Kenseikan.
The Infinity National Championships was also home to the Kung Fu Championships.
Event organizer
Jeff Orlowski
said, "I appreciate all the hard work all the volunteers put in. I also appreciate all the talent that showed up to compete and gave it their all, and most of all for all of them to be professional, polite and for being great role models for the younger kids."
Other Black Belt Grand Champions Included:
Zoe Brown
- Ontario, Canada - Traditional 12-17 Jr. Female
Andrea Fernandez - Zhong Yi Kung Fu Association - Wisconsin - Kung Fu Adults
Annika Mueller-Owens - Zhong Yi Kung Fu Association - Wisconsin - Kung Fu Jr.
Noell Jellison
- Infinity Martial Arts - Wisconsin - CMX Forms 18-34 Female
Erin Steege - Infinity Sun Prairie - Wisconsin - CMX 12-17 Weapons Jr. Female
Adriana Crone - Karate - Wisconsin - CMX 12-17 Forms Female
Hunter Orlowski - Infinity Martial Arts - Wisconsin - CMX 12-17 Forms Male
Sofia Rodriguez-Florez
- Miami Goju Ryu Kenseikan - Florida - Traditional 12-17 Jr. Female
Corey Holzman - Black Belt Leadership Academy - Wisconsin - Traditional 18-34 Forms Male
Mike Welch & Jeff Orlowski
Infinity National Championships
Wisconsin Dells WI 53965