National Sport Karate Champions Diego and Sofia Rodriguez-Florez
By Brett Hart Created: May, 2019 - Modified: October, 2019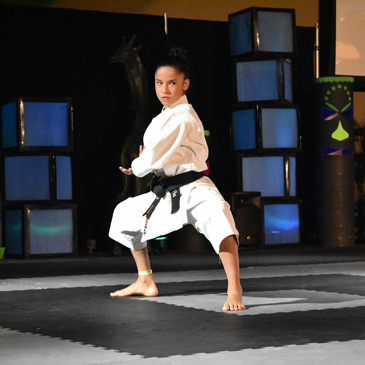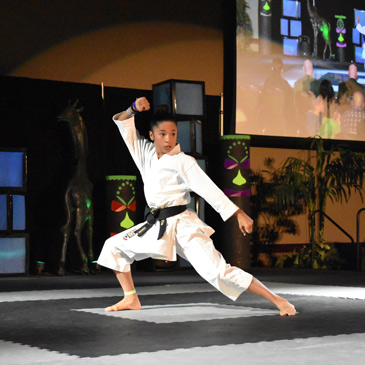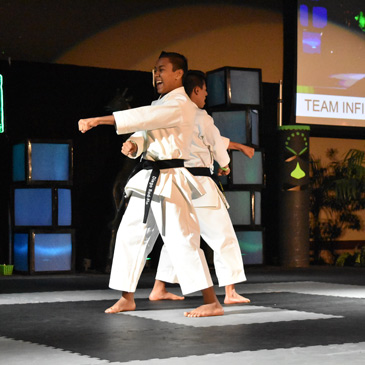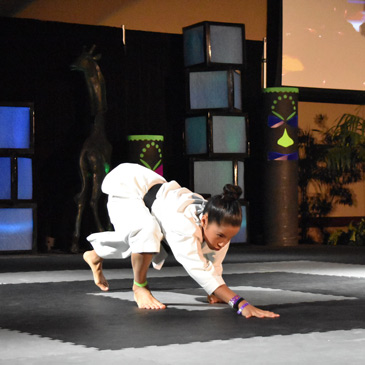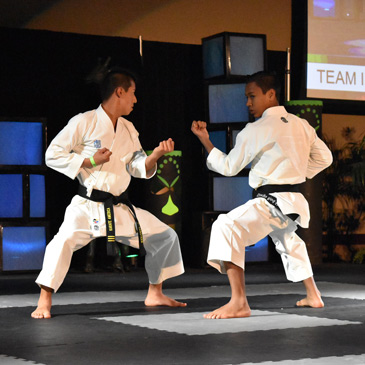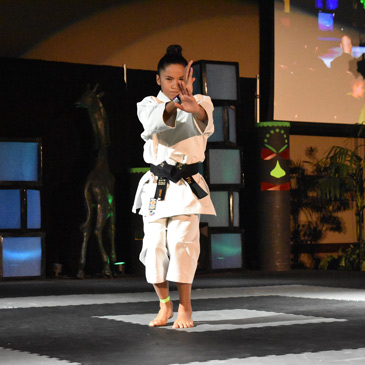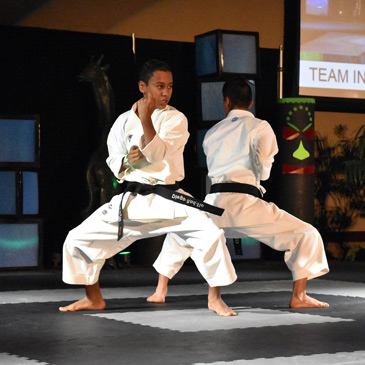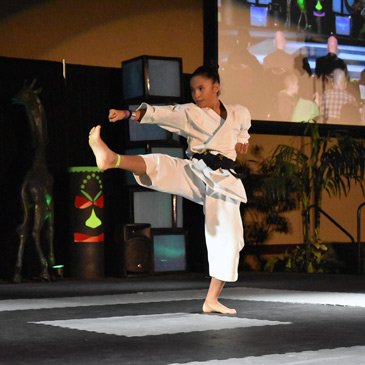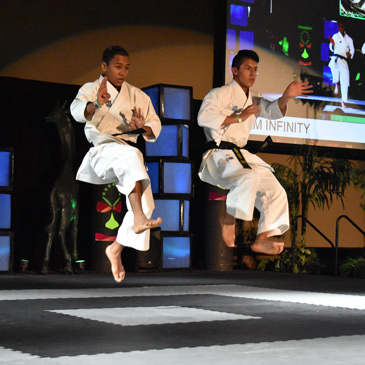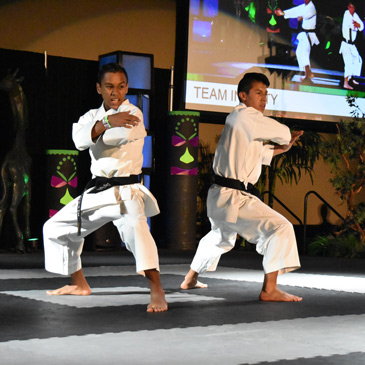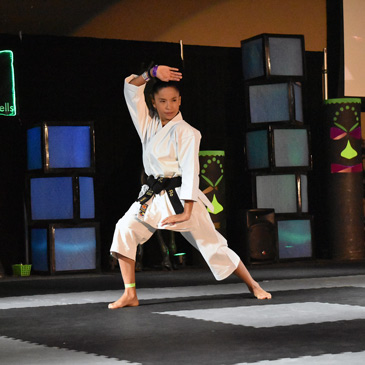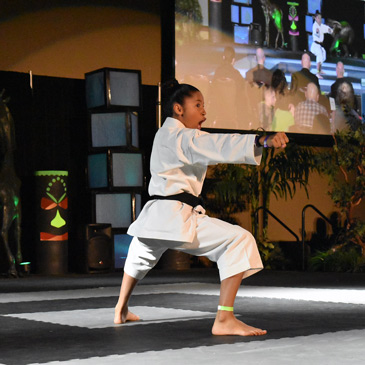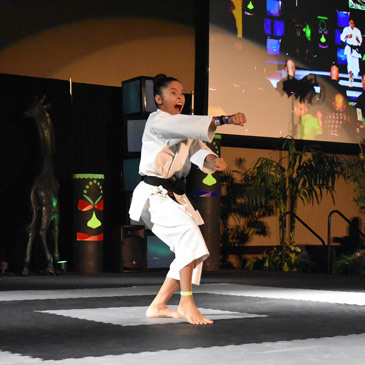 There's no disputing the fact that martial arts have become an integral part of the lives of brother and sister Diego and Sofia Rodriguez-Florez. At ages 15 and 11, respectively, the siblings have a combined 18 years of training in the arts of Goju Ryu, Atemi Ryu and Taekwondo. And both are experts in their respective divisions.
This was put on full display over the weekend of May 10-11 when the Sunrise, Florida, residents traveled to Wisconsin to compete in the 4th Annual Infinity National Championships, representing Kenseikan Miami Goju Ryu.
Sofia Rodriguez-Florez
Sofia, a black belt in Goju Ryu who also trains at American Pride Martial Arts where she is approaching her first dan, won the 11 and under CMX/Traditional Forms/Weapons Grand Championship in addition to winning her division in both Traditional Japanese Forms and Open Weight Sparring. She also placed second in Musical and Extreme Forms.
The 2018 NASKA world champion in traditional forms says point sparring and traditional forms are her favorite events, noting that she trains every day.
The Infinity National Grand Championship marked her third at the Infinity National Championships in as many years. While the last two have come in the black belt division, her first came as an underbelt.
"I love the venue, the trophies and the fair judging," Sofia said. "I would like to thank my teachers, Sensei Robert Young, Sensei Murphy Gonzalez and Grandmaster Hector Rodriguez and my coaches, Mike Welch, Haley Glass, Hakim Walker and Corey Diamond, for all the help put into my training."
While martial arts have helped Sofia become a stronger girl and build great friendships, she says, "My goal would be to part of Team Infinity one day and get better and improve each day. I would also one day like to be in the Olympics representing my country."
Diego Rodriguez-Florez
For Diego, a Junior Shodan in Goju Ryu, 2nd degree black belt in taekwondo, and first degree black belt in Atemi Ryu, this was also his third year competing, but 2019 marked his first appearance on the night show finale where he competed alongside teammate Connor Chasteen in sync forms.
"I was so excited," he said. "It was an honor to represent Team Infinity in the night show with my teammate."
Diego and Connor placed first of eight teams in their division while Diego also won his class in both traditional weapons and extreme forms. He placed third in musical forms.
Diego agreed that the venue and trophies at the Infinity National Championships are a big draw for him.
His goals include obtaining more world champion titles (after winning a 2017 WKC world championship in extreme/musical forms) while building on his martial arts career. Diego currently ranks in the top 10 in all of his NASKA divisions.
"I would love to grow in the community through my social media involvement and help other kids in the world and spread the benefits of martial arts," Diego said.
Sibling Synergy
While both Diego and Sofia clearly have competitive streaks, they are also supportive of each other.
"It motivates me to have my sister in my corner when I am competing - and know that she can relate to what I am going through - someone that will always have your back no matter if you win or lose, and someone that I can train with to push me to be better," Diego said.
Sofia echoed that appreciation of support and motivation, noting that Diego "is the reason I started my martial arts journey."
Together, the duo started a YouTube Channel call DG and Pia that focuses on their martial arts journey.
Diego gives thanks to their parents for "all the time and effort they have invested in me and my sister to be where we are."
3-time Infinity National Championships Grand Champion Sofia Rodriguez-Florez
Diego and Sofia Rodriguez-Florez
Kenseikan Miami Goju Ryu
Doral FL 33178