Infinity National Champion Zoe Brown
By Brett Hart Created: June, 2017 - Modified: June, 2021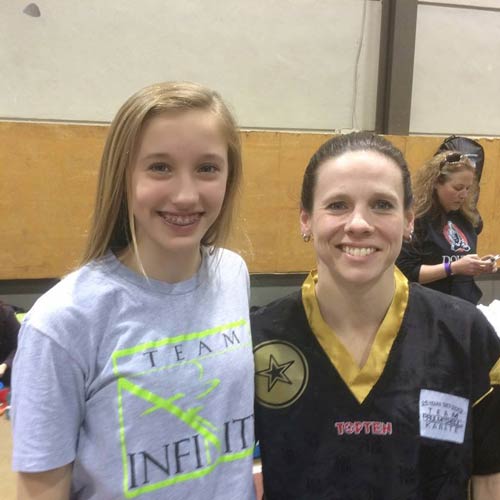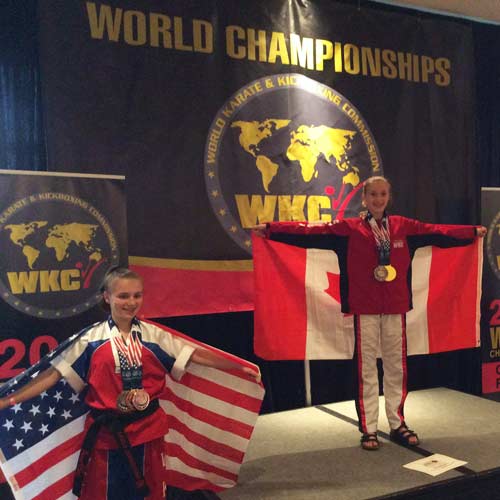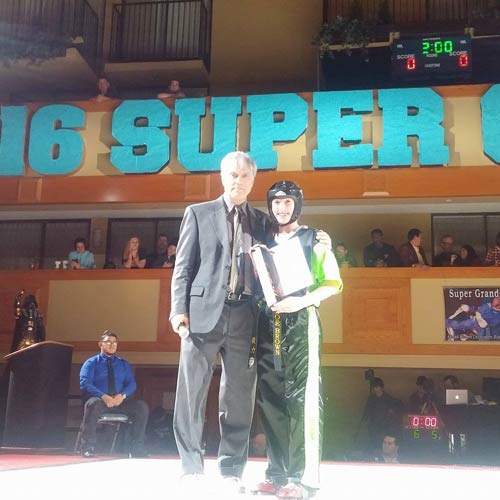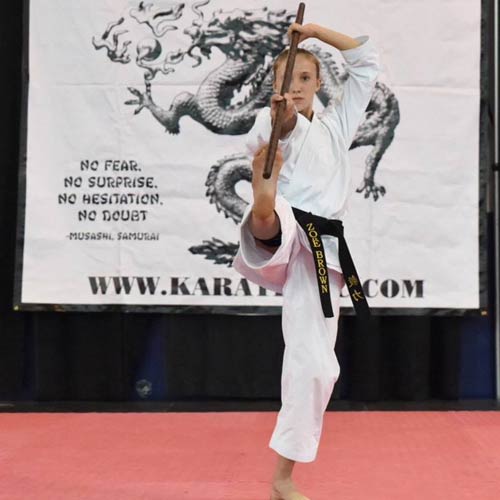 Attending kinder dance class at the age of three opened the door to a passion in Karate for 14-year-old Zoe Brown of Ontario, Canada, who recently won Grand Championships in both Junior Japanese Forms and Junior Korean Forms at the Greatmats-sponsored Infinity National Championships in Wisconsin Dells, WI.
The junior black belt member of Team Infinity also won her divisions in creative forms, creative weapons, traditional weapons and sparring, making it a clean sweep in the two-day event.
This success is nothing new to the martial arts phenom, who has been competing for eight years and currently competes twice per month.
Last year, Brown won both the National Blackbelt League (NBL) and North American Sport Karate Association (NASKA) overall title for point fighting.
The Infinity National Championships impressed the seasoned competitor as much she did the judges.
''I love the location and the competition that is there, and also that it is run so well,'' Brown said of the tournament held at the Kalahari Resort and Convention Center. ''The Grands trophies are really cool too.''
The seed for Brown's martial arts career was planted at the age of three when she had to walk past a karate school on her way to kinder dance class in the same building.
''Every time we walked by the karate school to go to dance I would want to stop and watch the karate kids through the window,'' Brown said. ''They always looked like they were having so much fun. One day my Mom and I went in and she signed me up, and that was it for dance.''
Brown currently trains under the instruction of Casey and Trevor Nash at United Family Martial Arts in Hamilton, Ontario, Canada, as well as privately with Keith Weston.
''I love the training and the friendships and the constant learning,'' Brown said.
''I'm very thankful to have coaches that push me, motivate me and believe in me. So, I'd like to thank Mike Welch (Infinity Martial Arts founder), Keith Weston and Trevor and Casey Nash. They are amazing!''
Greatmats is the official mat supplier of the Infinity National Championships. Learn more about
the Infinity National Championships and other Greatmats-sponsored martial arts events
.

Zoe Brown
United Family Martial Arts
Hamilton Ontario