2019 Infinity National Sport Karate Grand Champion Connor Chasteen
By Brett Hart Created: May, 2019 - Modified: March, 2020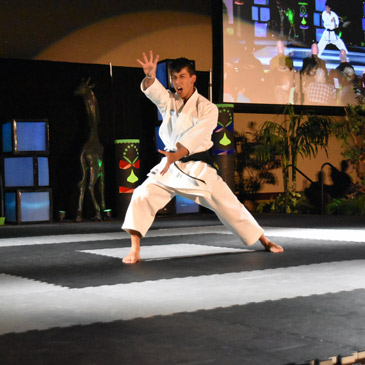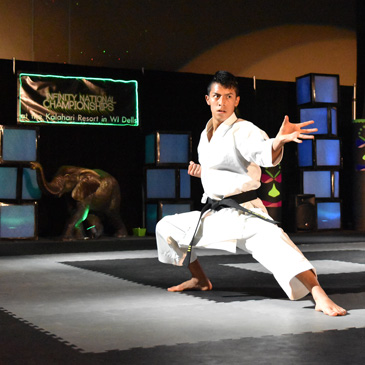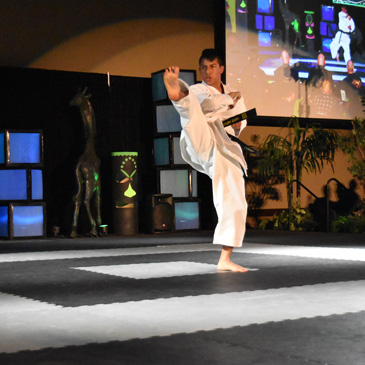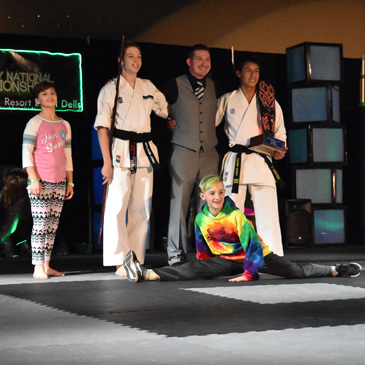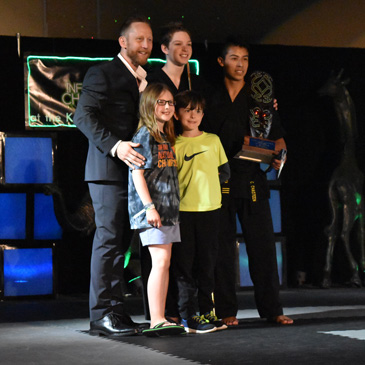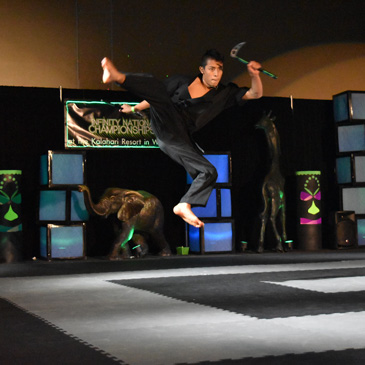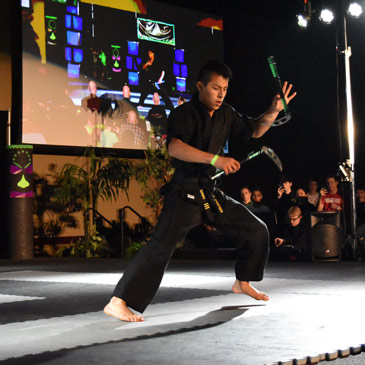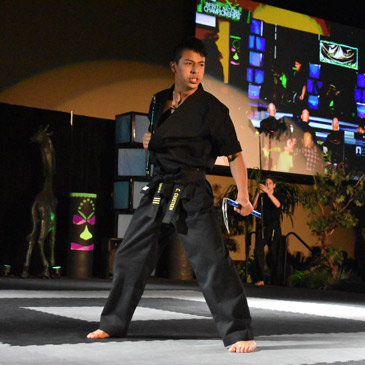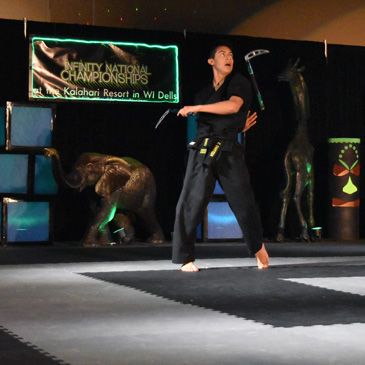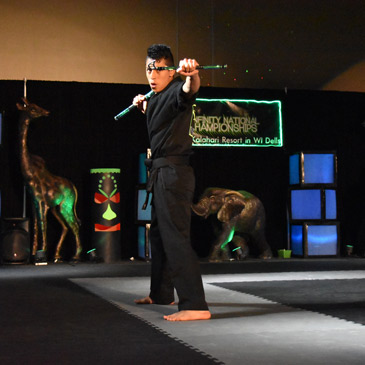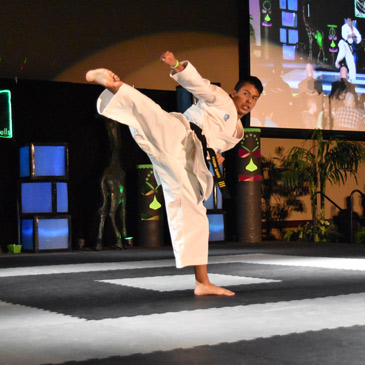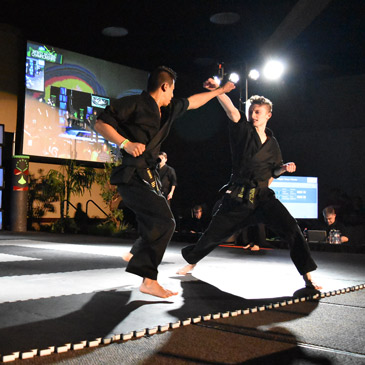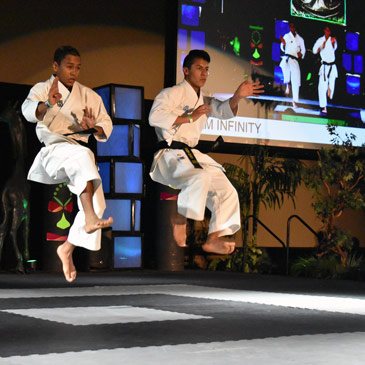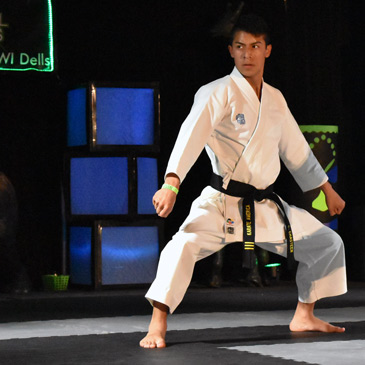 For 17-year-old karate phenom
Connor Chasteen
, his obsession with martial arts began back in kindergarten when he discovered Bruce Lee movies.
"I was in awe with how talented he was and kept trying to convince my parents to let me join karate," Connor says.
By age 7, Connor had finally convinced his parents to let him train, and he now holds a 3rd Degree Black Belt in Karate and is working towards his first degree in Taekwondo, training five days per week.
Not only has he advanced in belt rank, but he's making a splash in the world of sport karate where he's won multiple world championships in the North American Sport Karate Association (NASKA) and World Kickboxing and Karate Union (WKU) circuits.
Most recently, Connor became the 2019 Infinity National Championships grand champion in both Traditional Forms and CMX Weapons, in addition to winning his divisions for creative forms, musical weapons, traditional forms and team sync while competing on Greatmats martial arts tournament mats.
To top it off, he even received a perfect 10 score from one of the judges in his traditional form at the tournament finals - something he's also accomplished in regional tournaments and in the NASKA Circuit.
"My favorite thing to compete with are the CMX weapons divisions," Connor says. "I can show my control of the weapons with weapon releases, and I can throw in some flips and tricks to go along with my weapon cuts and strikes. I also love doing traditional forms."
The Martial Arts Journey
Connor has trained six different instructors over the course of his martial arts journey so far - Mr. Tyler Henkel, Suzann Wancket-Yue, Mr. Mike Welch, Mr. Joseph Bein, Mr. Daniel Reis and Mr. Richard Reis.
Currently the high school pole vaulter is training at two different schools - Reis Martial Arts in Wisconsin Rapids, Wisconsin, for self defense, and Infinity Martial Arts in Middleton, Wisconsin, where he trains over
20 mm puzzle mats
for sport karate and tournaments.
"I have gained a lot of self confidence and I use (martial arts) to teach private lessons and... classes at local martial arts schools" he said. "Self confidence has also helped me meet new people in the martial arts world and make international connections with people who I would call my best friends."
Connor plans to keep pushing himself to become better each day with a long-term goal of owning his own martial arts school.
"I would love to someday provide younger kids with the same opportunities, and to create good memories just like I have in the martial arts," Connor said.
Connor Chasteen
Reis' Martial Arts Academy
Wisconsin Rapids WI 54494