Why Are New Martial Arts Puzzle Mats So Slippery?
By Lisa Hobbie Created: August, 2021 - Modified: August, 2023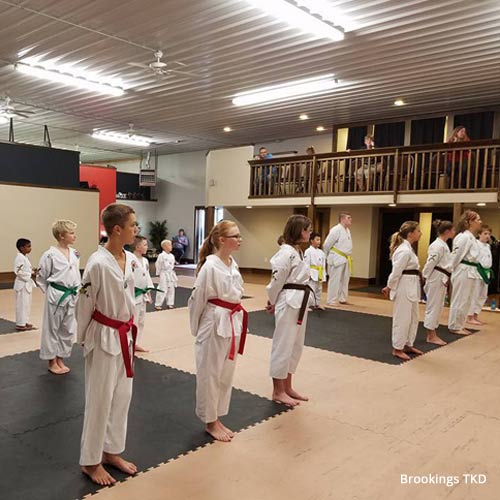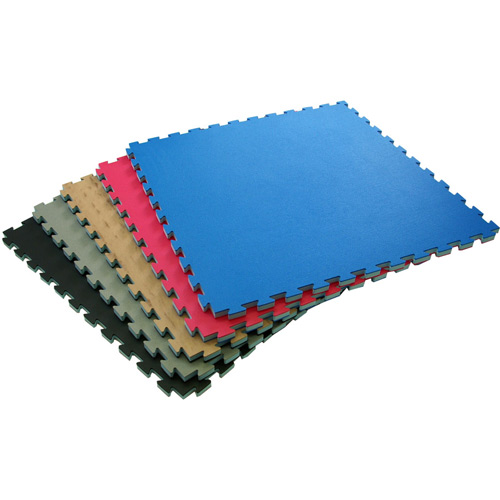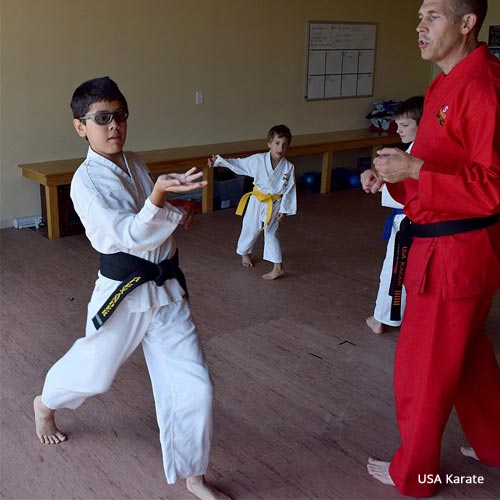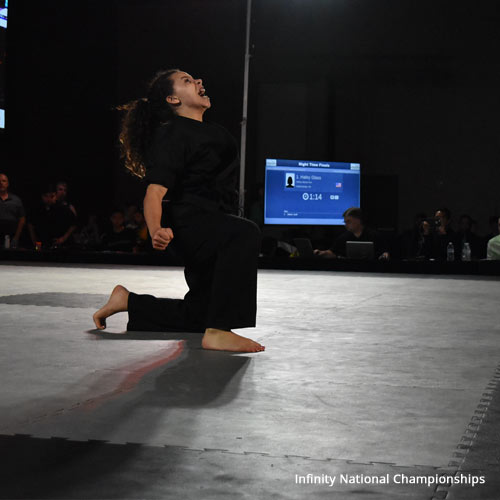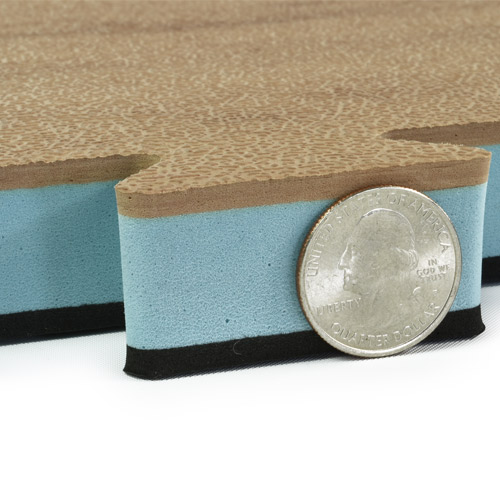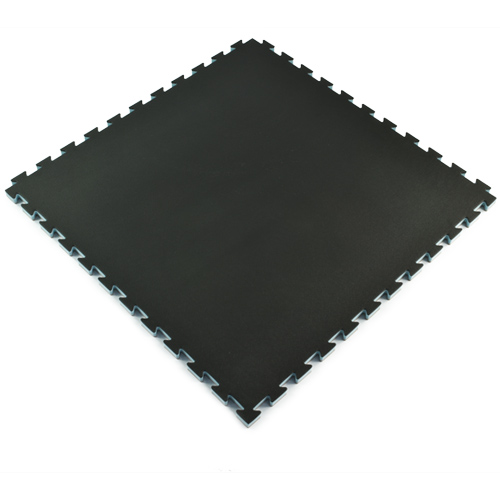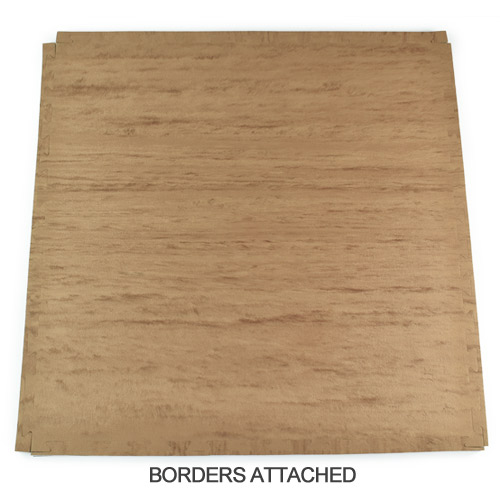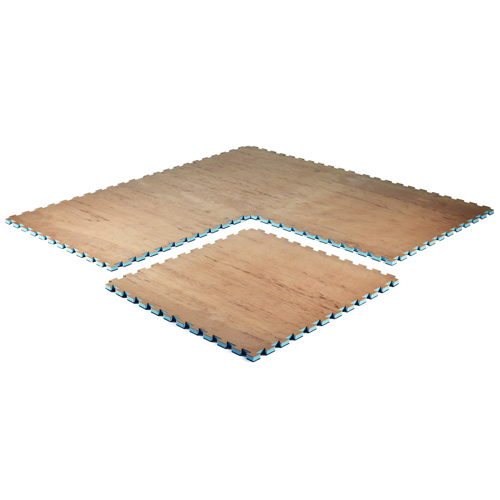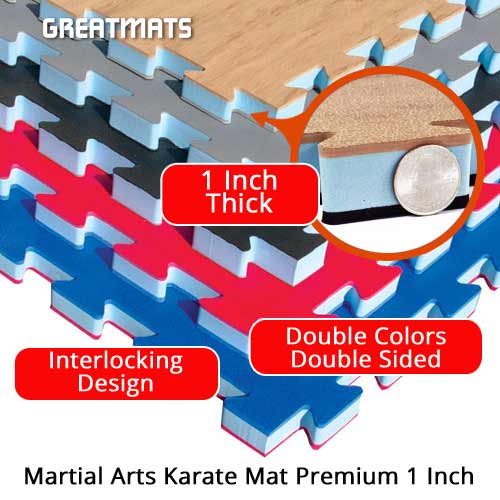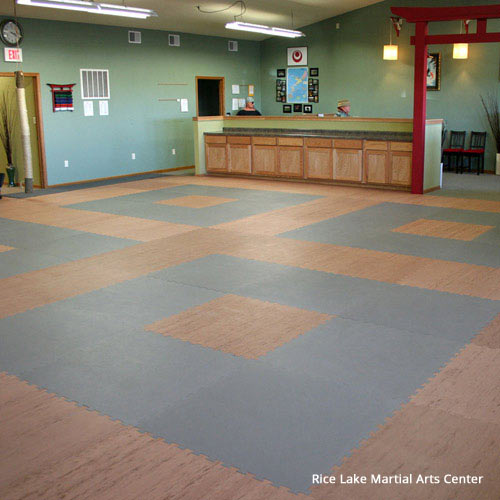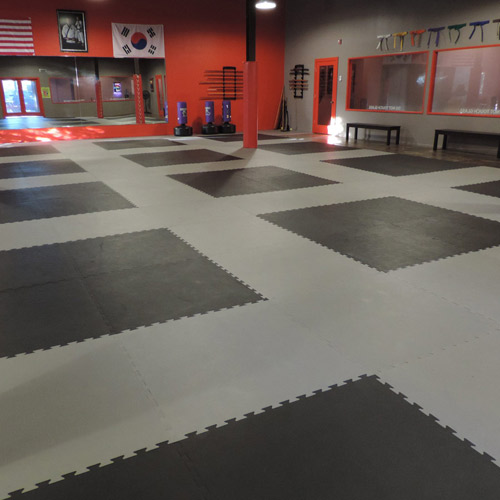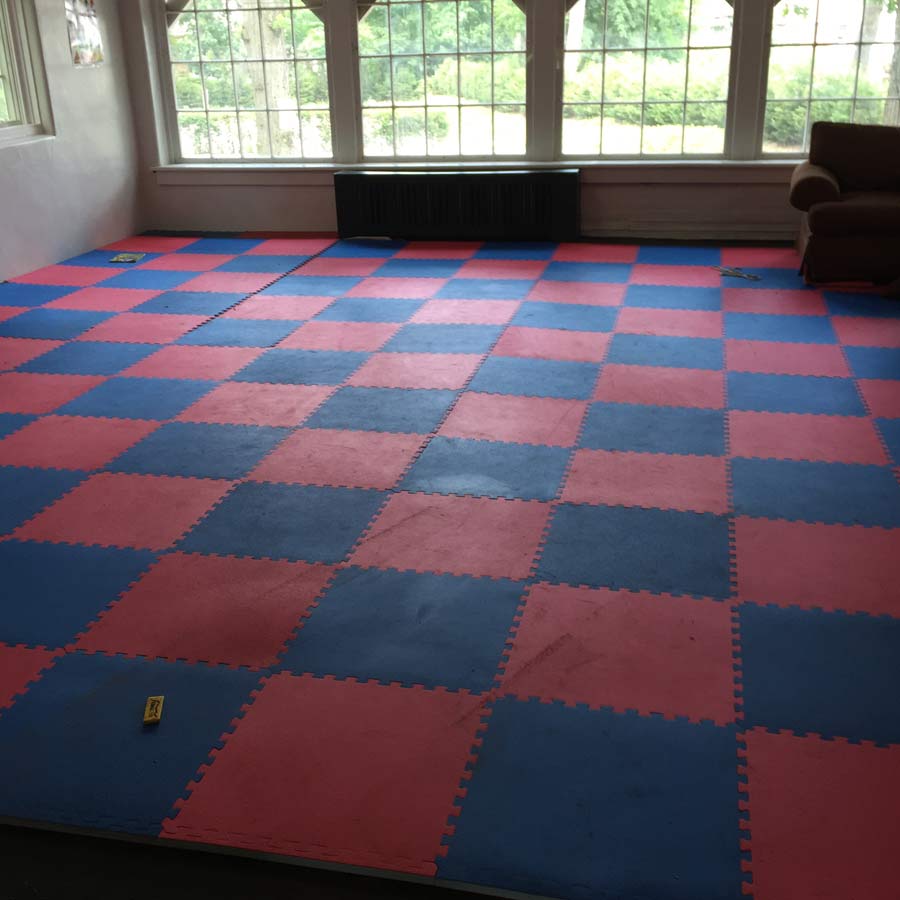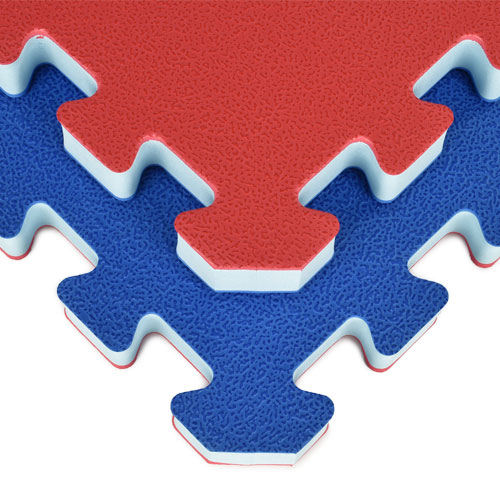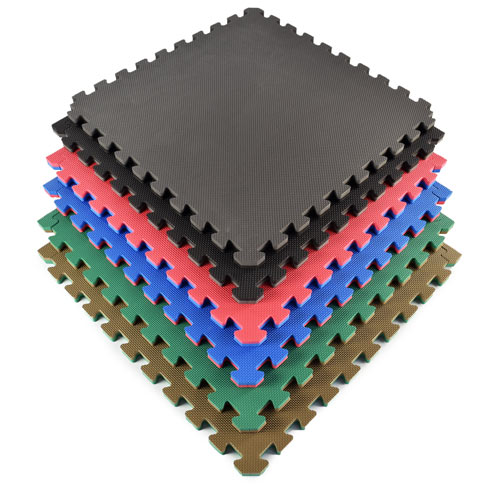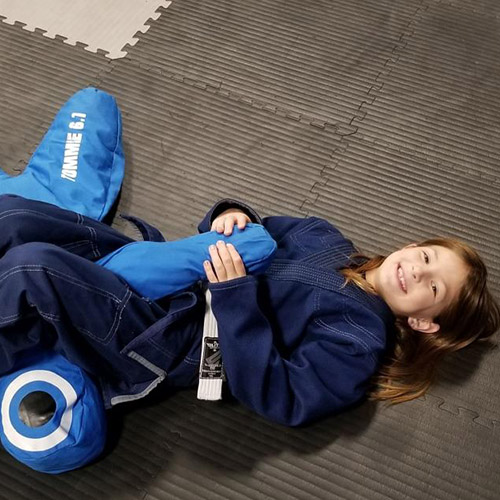 There are many different types of
martial arts puzzle mats
, and you may have noticed your brand new mats are a bit slippery. Don't worry. It won't stay slippery.
That slippery feeling is due to a release agent used on them during manufacturing. This release agent is used to keep the mats from sticking to the mold when the mats are being made. After the mats are used for some time and they are thoroughly cleaned, the film left behind by the release agent will wear away.
You'll probably notice a slightly dusty appearance to them when they're brand new. Sometimes that dust even sparkles!
If you don't clean your mats before using them, some of this film can rub off onto the feet or uniform of those training on the mats. Therefore, it is a good idea to give them a good scrub before using them - much like you would wash a new water bottle before drinking out of it.
Martial arts mats with a tatami or thatch textured surface are not as slippery as those with a smooth or leather textured surface due to the more aggressive texture. Regardless of whether or not new martial arts mats have the slippery film, it does not impact the quality or impact of the mat - especially when it comes from Greatmats.
Greatmats specializes in providing the best jigsaw puzzle mats for sale anywhere. There are numerous styles, sizes, and types to choose from - some of which may have the slippery film when new and some of which will not.
Smooth Martial Arts Puzzle Mats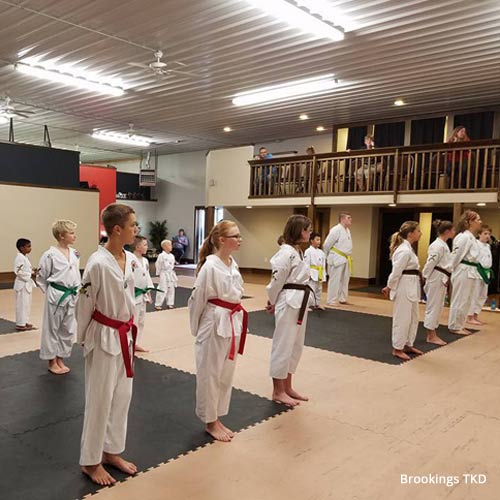 Premium Martial Art Karate Mats are one of the best professional quality products available at Greatmats. They have a smooth surface, and they are made of high density EVA foam. These mats weigh just 8 pounds each and are 1 inch thick.
These large, 1x1 meter mats are also best to use with bare feet or soft shoes. They allow for free flowing and expressive movements, and they are firm, yet flexible. They are easy to install for a full floor system with their interlocking design, and are double sided and low maintenance.
These mats are made of closed cell foam, which prevents moisture absorption, mold, mildew, and odor. The pro karate are larger and a bit firmer than the home version and are the only martial arts mat in Greatmats inventory offered in the very popular wood grain color option.
Textured Martial Arts Puzzle Mats (less slippery when new)
There are many different types of textured martial arts puzzle mats.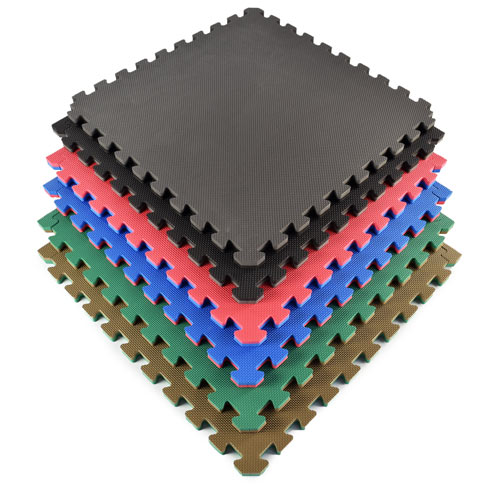 Home Sport & Play Mats are ¾ inches thick and are often used for taekwondo, boxing and kickboxing in a home practice facility. They are a cheaply priced option compared to premium karate mats and are slightly firmer than the home karate mats.
These mats have a scuff-resistant thatch texture to accommodate athletic shoes. That thatch texture also helps reduce slipping.
They are waterproof, stain resistant and have a flexibility similar to a soft rubber while providing more cushion. They offer anti-fatigue properties and have a firmness that allows for quick and easy movement.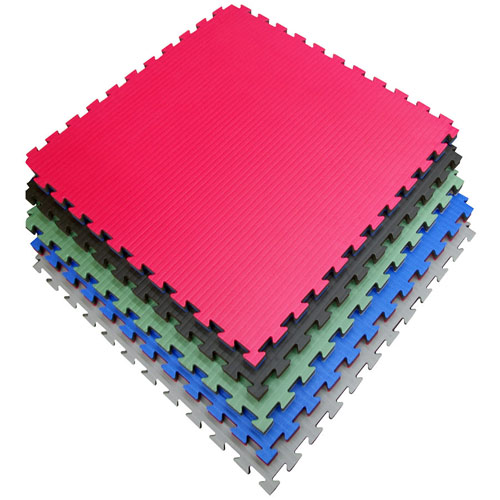 Grappling MMA Mats have a tatami texture that is perfect for ground based fighting and training. They are the best mats to use for ground work or takedowns with their 4 foot ASTM fall height rating and skin burn resistant surface.
These 1x1 meter mats will not absorb moisture, and in fact, they are waterproof for easy disinfecting and cleaning which helps to keep mold, mildew, and odors away. The mats are suitable and firm enough for stand up techniques, and they will not separate unintentionally - even in intense scenarios.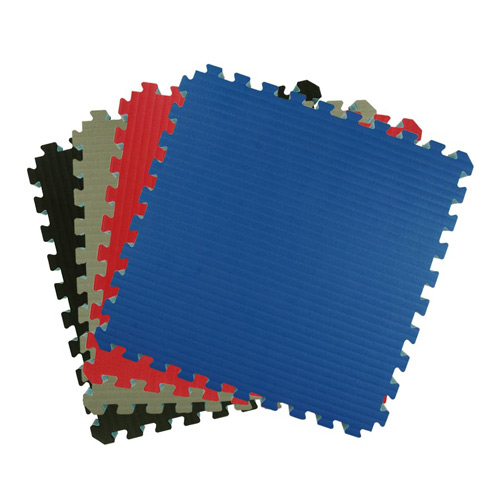 Home BJJ Mats have virtually all of the same features as the Grappling MMA Mats, but they are a little over ⅓ the size at 2x2 feet. They are durable and strong, and are suitable for a home or pro dojo.
Like the pro grappling mats, they are firm enough for stand up training, but they are still flexible enough to offer cushioning. They won't cause scrapes or burns, but they are slightly textured. They are also waterproof and have a design that allows them to hold tightly together.
Greatmats - For The Best Martial Arts Mats
The featured products are only a sampling of what's available at Greatmats. From other puzzle style mats to folder mats and roll out mats, there are products to suit just about any type of application, use, and installation preference.
If you have questions about mats, including the different types and surfaces available, feel free to reach out to the Greatmats' staff. They can answer questions, assist with ordering, and help you determine the right product for you. Regardless of what you choose, when it comes from Greatmats, you can be confident that you're getting the best.