What's The Best Outside Flooring For Parties?
By Lisa Hobbie Created: May, 2021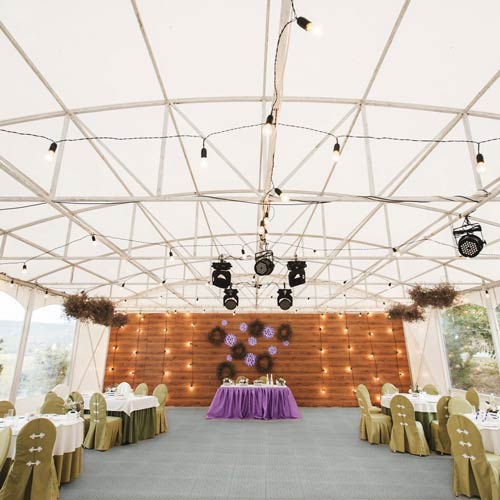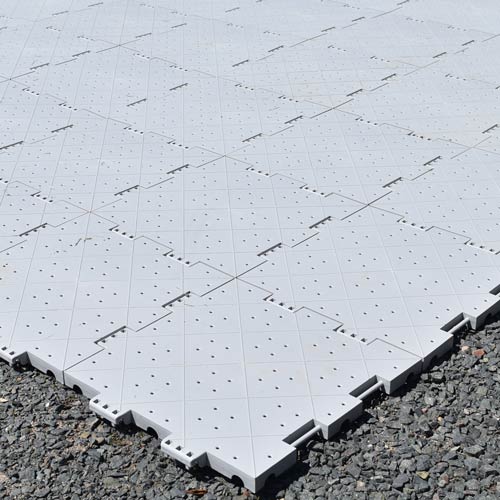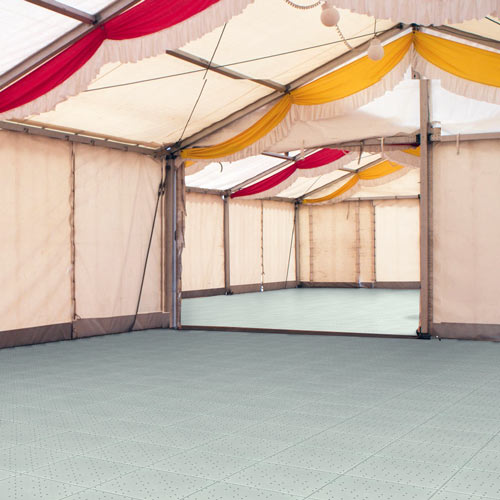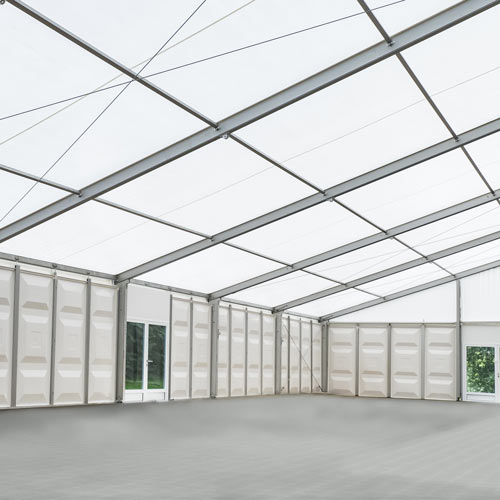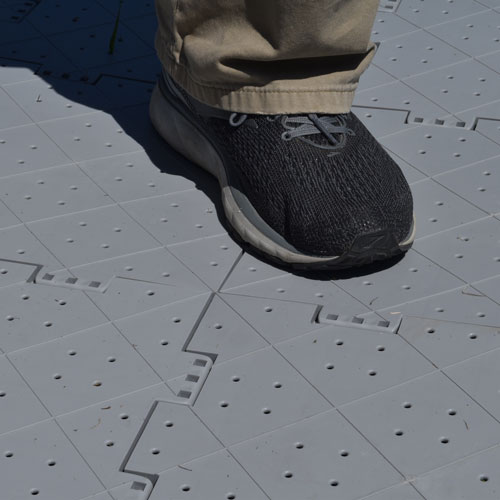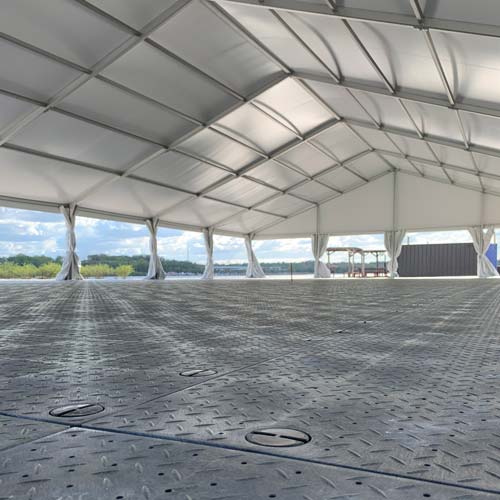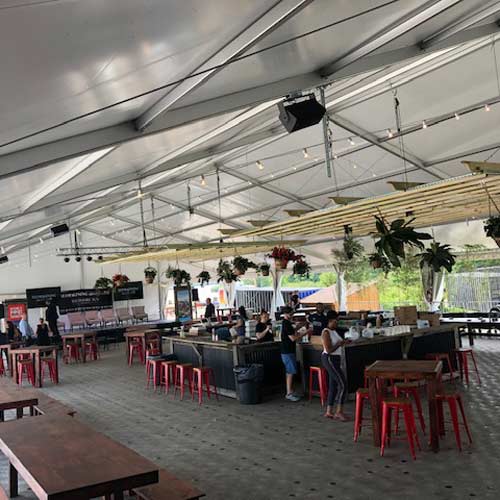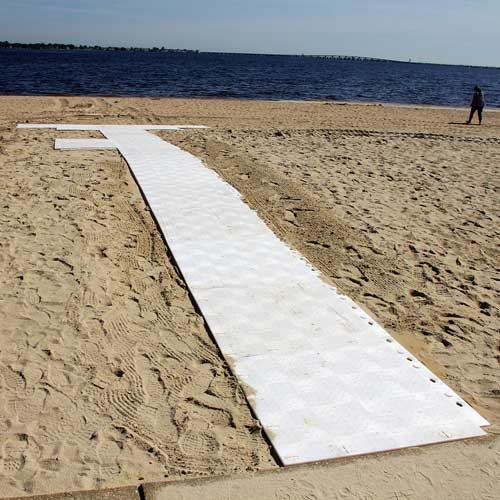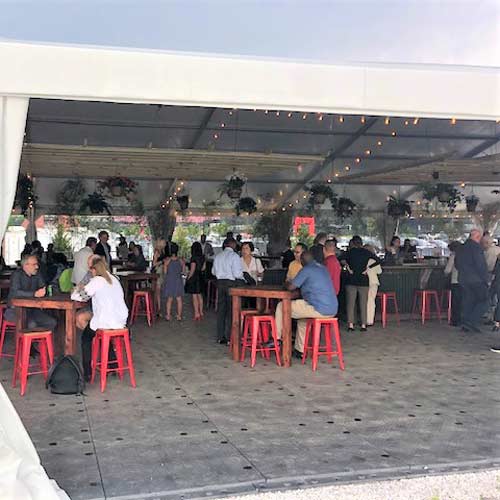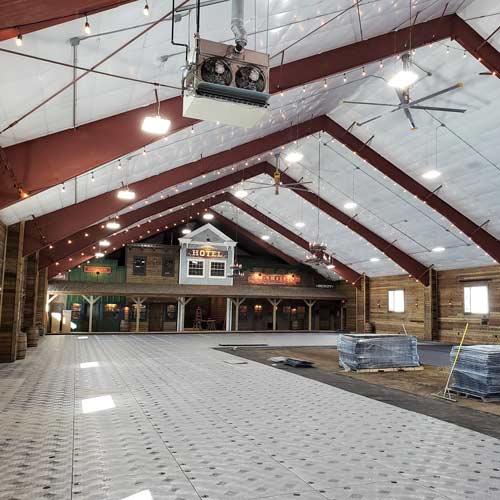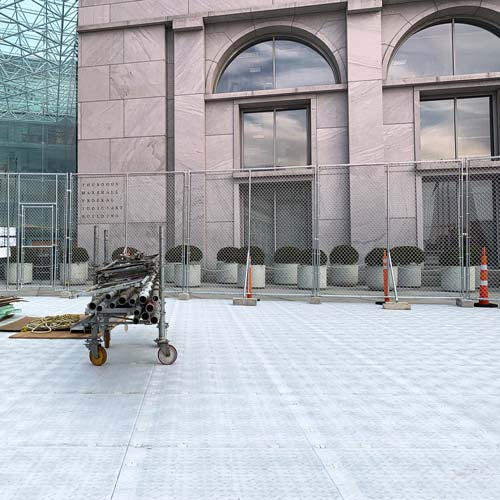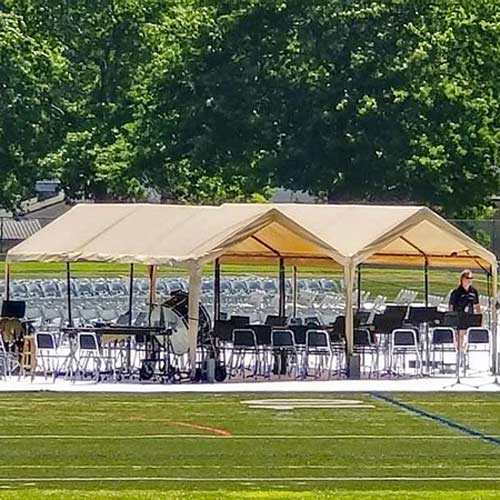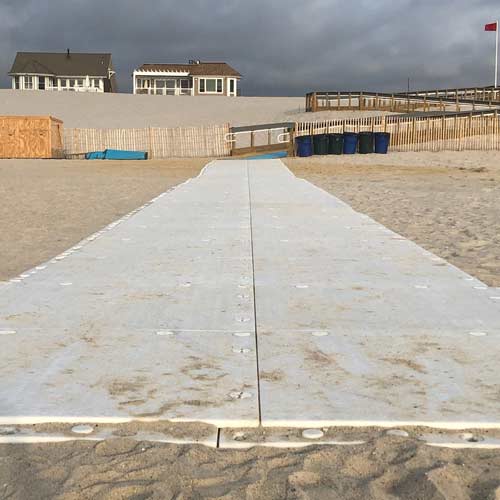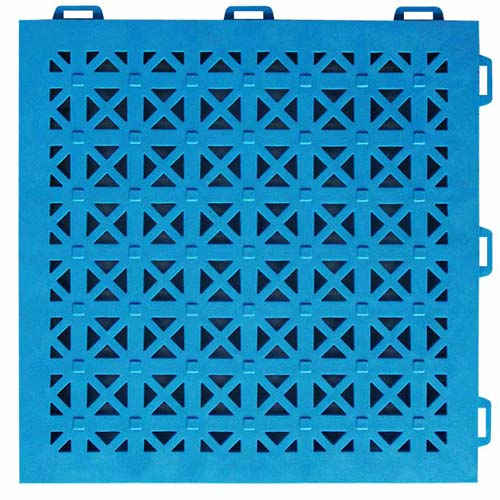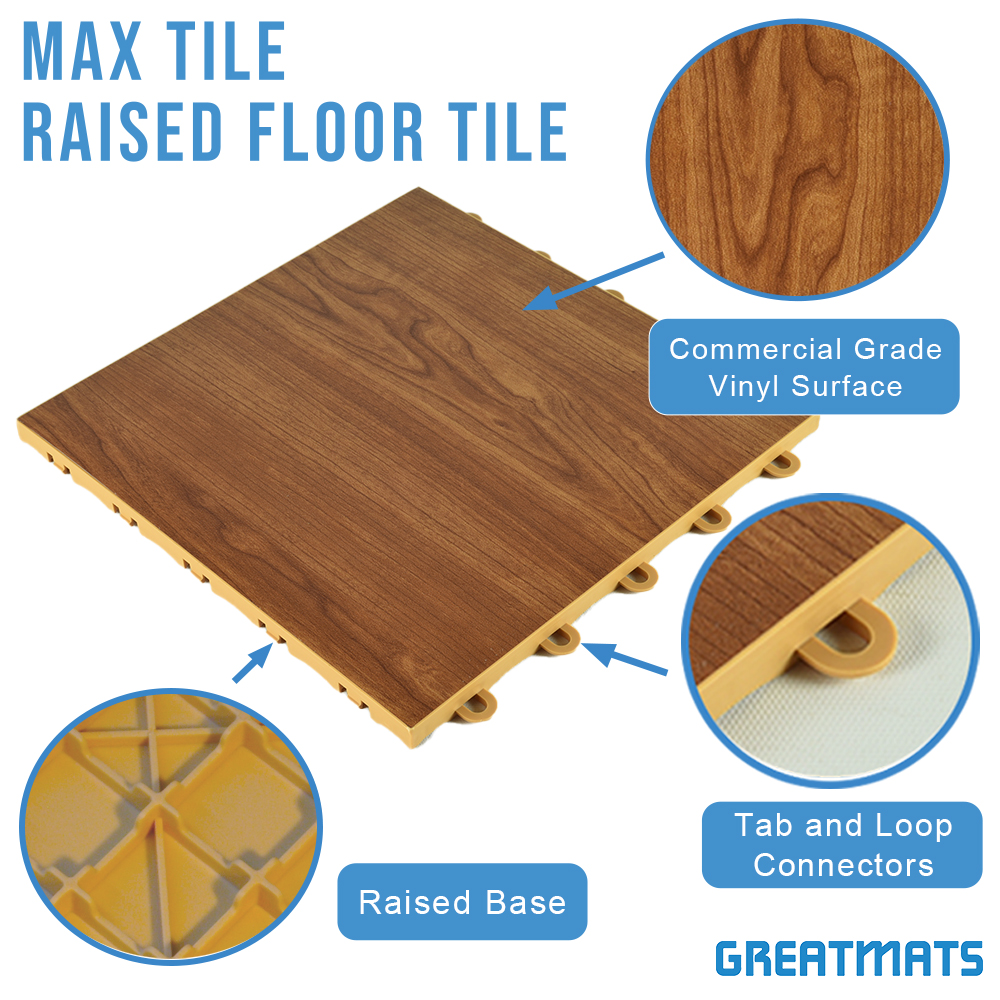 With summer approaching, so is the season of
outdoor parties.
Whether a dance, barbecue, grill out, birthday party, graduation, yard game night, or other event that you're planning, you may find yourself shopping for outside flooring for parties, which is just as important as finding the perfect decor. Anytime you plan to gather a crowd of people outside to enjoy food, fun, and laughter, the event could be much more enjoyable and successful if your guests are comfortable and safe from tripping or slipping.
Greatmats has many different outside flooring for parties available. Although there are many ideas to explore, the following 5 are among the most popular temporary flooring for outdoor parties:
Any of these 5 flooring products would be great to have on hand to use for outdoor parties. They are all easy to install and disassemble for storage, and they are all attractive and high performing. If you are going to have parties in your own yard, or in the exterior areas of various venues, any of the top 5 flooring solutions will add the perfect final touch to your planning.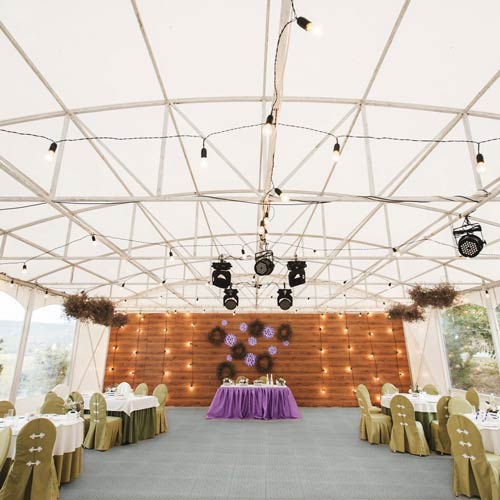 Portable Outdoor Tile is among the most popular and versatile flooring products at Greatmats. It can be installed over grass, dirt, gravel, and solid surfaces, so it truly one of the best products for temporary outdoor flooring on the market.
These aesthetically pleasing 12x12 tiles are made from robust plastic and feature a clip together design that delivers a great DIY project. The tile has drainage holes for wet areas, is non absorbent, and it has an anti-slip surface texture. The flooring is very durable and performs well in numerous settings and situations. It will also hold its shape while conforming slightly to uneven ground below - even when placed under extreme weight. It's available in neutral black and gray colors - offering a clean, classic look.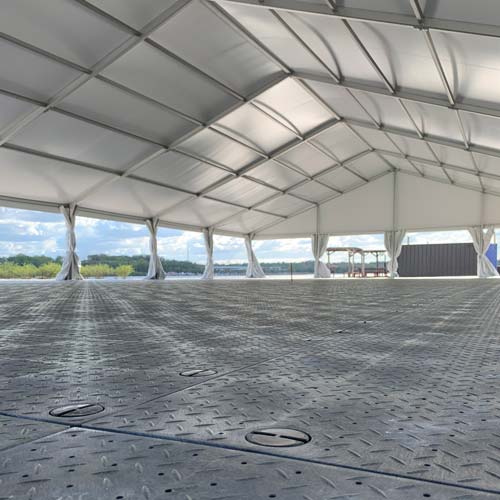 The White Matrax Light Duty Pedestrian Composite Mat product is very versatile and does an outstanding job protecting an existing yard or surface while providing a comfortable footing for pedestrians and event guests. Made in the USA of durable polyethylene plastic, these large composite mats have a diamond top texture and are constructed with aeration holes for safe use over natural grass, as they allow water, light, and air through. This mat system has a cam lock system that delivers a sturdy, solid floor that is a breeze to install.
Grey Matrax Heavy Duty Drivable Composite Mats are excellent if you want outside flooring for parties that can be driven and parked on. They are designed specifically to endure heavy loads, and they do a superior job protecting the subsurface - even grass and dirt driveways. Like the pedestrian mats, these also allow air, water, and sunlight through them, promoting photosynthesis. They also feature the diamond top texture, offering a safe and sturdy surface for events that is free of tripping hazards.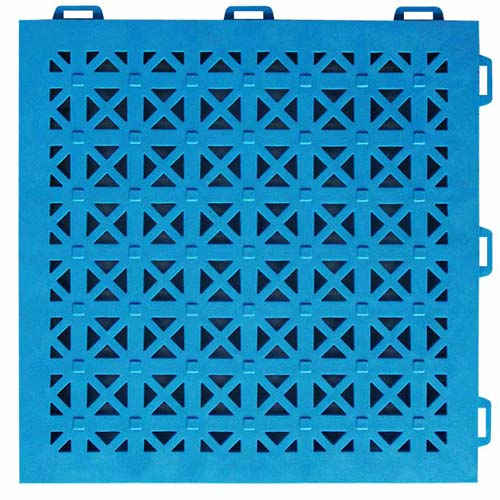 Perforated StayLock Tile is a product that can be installed and disassembled easily if you want to use it for a weekend party, or, you could install it and keep it in place semi-permanently or permanently if you want a space you can always use to entertain or host outdoor parties. For a temporary installation, it can be installed over lawn, gravel, blacktop, or more. It does feature drainage holes, so if you plan to use it for a permanent or semi-permanent install, lay a landscaping cloth down first to prevent grass or weeds from growing up through it.
These tiles are made in the USA and available in many UV stable, vibrant colors. They feature a protective non-slip surface texture and are resistant to water and oil. Each tile is 12 inches by 12 inches and very simple to install with an active locking connector system. Once laid in place, the tiles will not separate unintentionally, and with their ASTM fall height rating, they will offer protection from fall related injuries.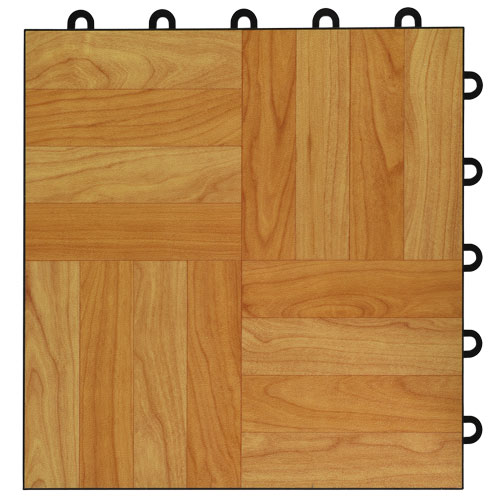 Finally, Max Tile Raised Modular Flooring, the most versatile flooring product available, would naturally be suitable outside flooring for parties. This waterproof, durable floor floats over any subsurface, and it provides a super attractive and comfortable surface on which to stand, dance, eat, and more! The flooring is quick drying, scratch resistant, and commercially-rated. It is resistant to mold, mildew, and bacteria, so it's great outside! You can even use it as a dance floor!
Greatmats - For the Best Outside Flooring for Parties
Any of the flooring solutions highlighted really would offer the perfect look and feel for an outdoor party or event. The products are tried and true, and regardless of which one you pick, you will certainly be pleased.
Many customers rave about their experiences with these solutions. Dina, in her online review of the Max Tile flooring, wrote, "I ordered this to use as a dance floor for our birthday parties. The dance floor was relatively painless to install. . .a 9x9 dance floor took about an hour. The product takes a lot of punishment. 15-20 girls at a time doing the cha-cha slide in dress-up heels and it is no worse for the wear!"
When you're ready to purchase your flooring, reach out to the staff at Greatmats. You'll be glad you did.