What's The Best Interlocking Comfort Flooring?
By Lisa Hobbie Created: September, 2021 - Modified: September, 2023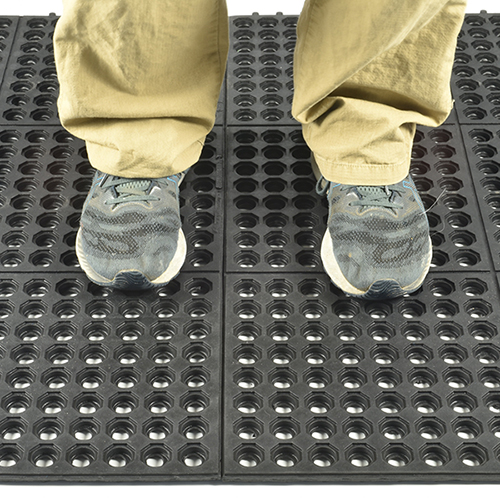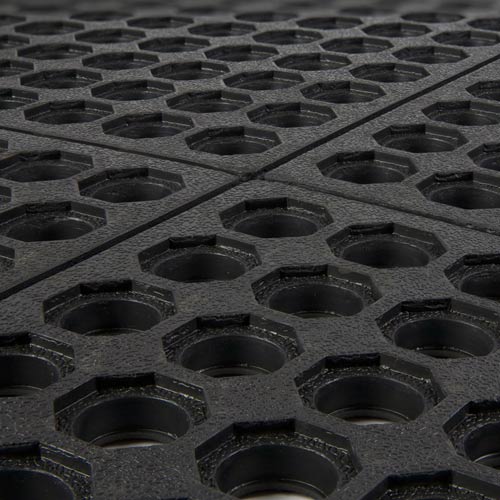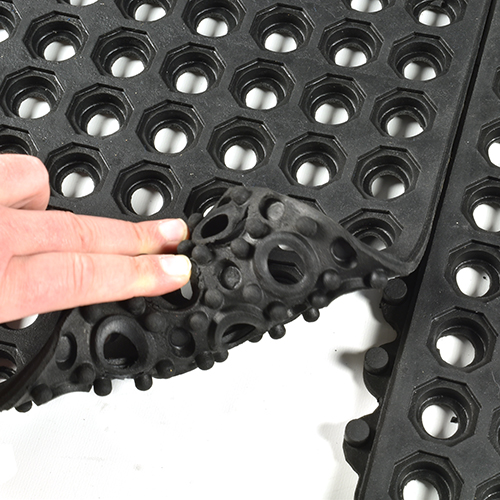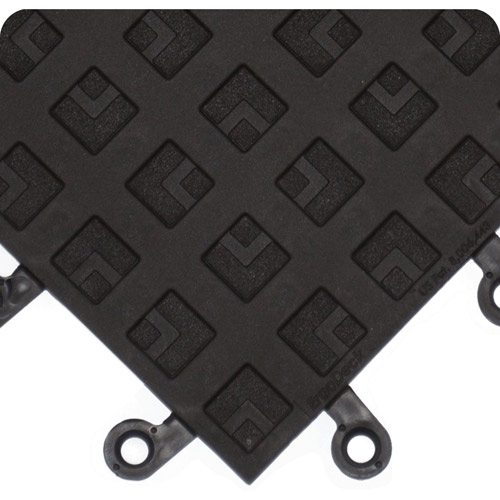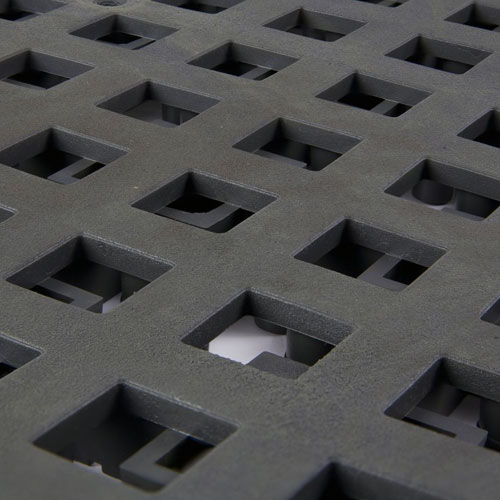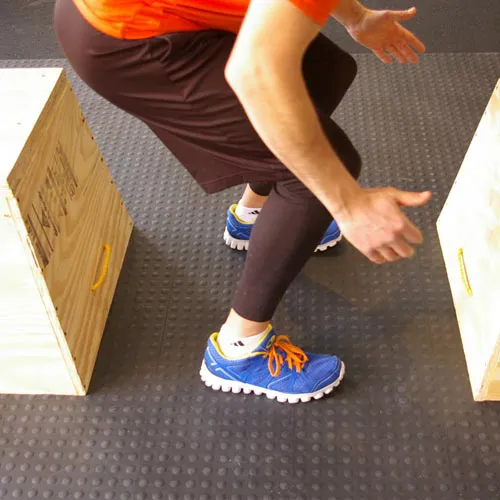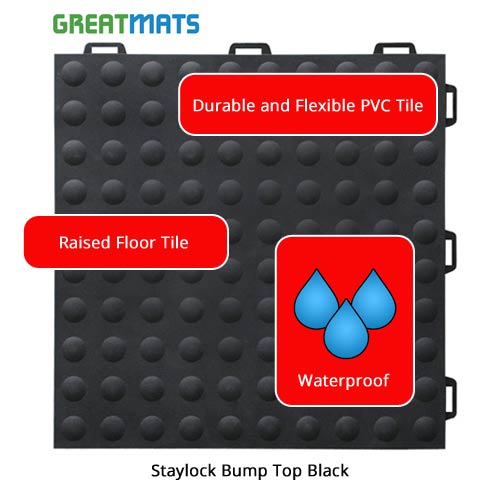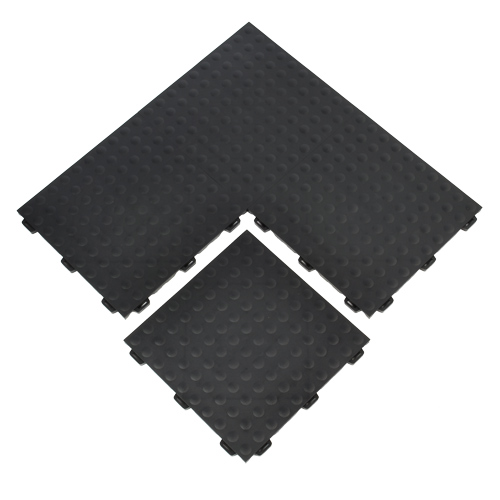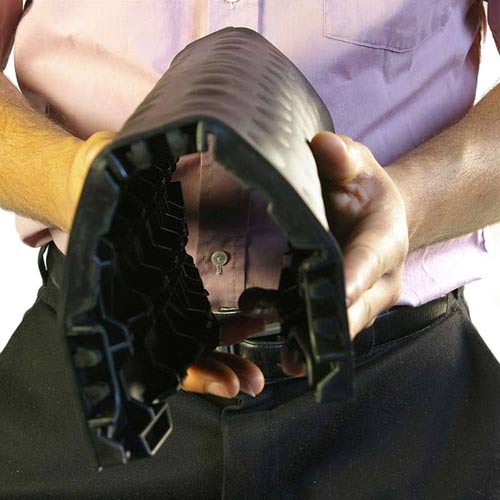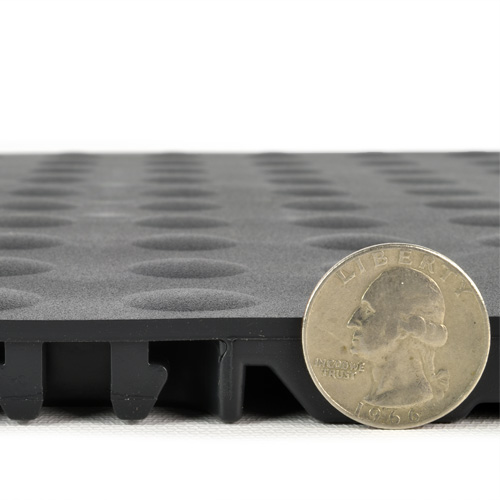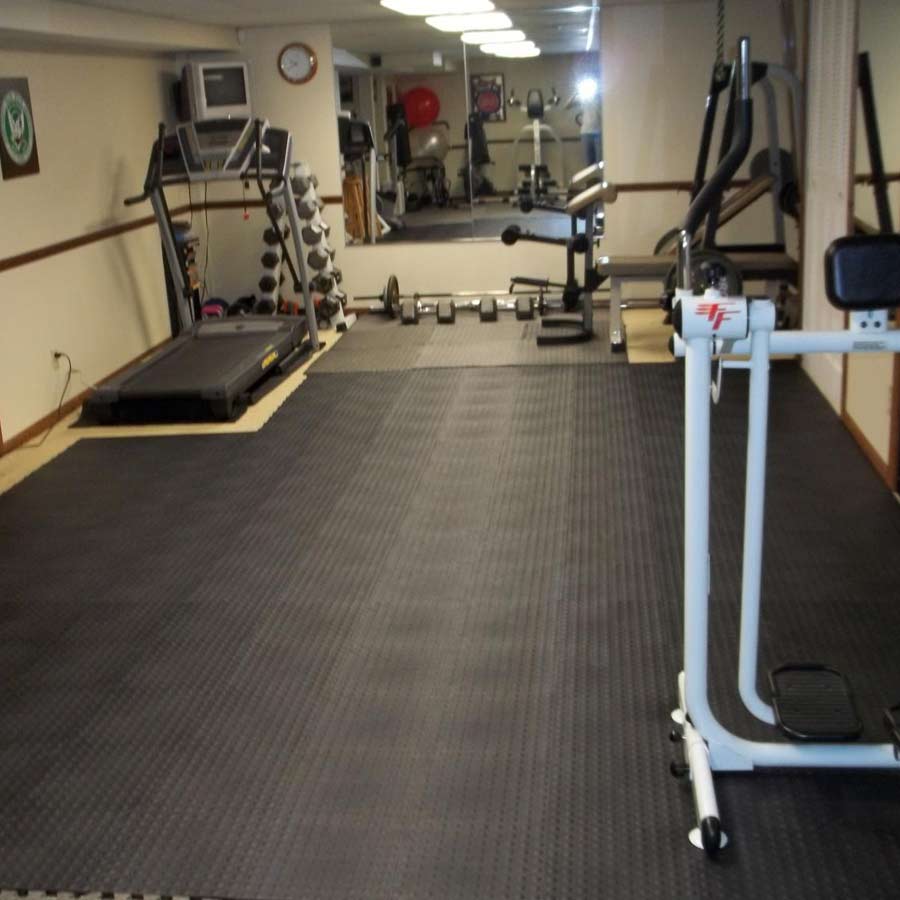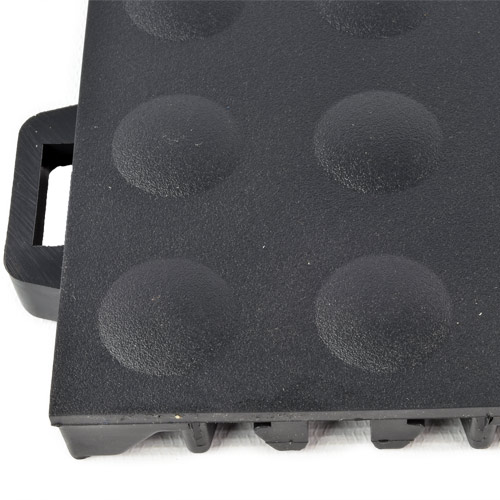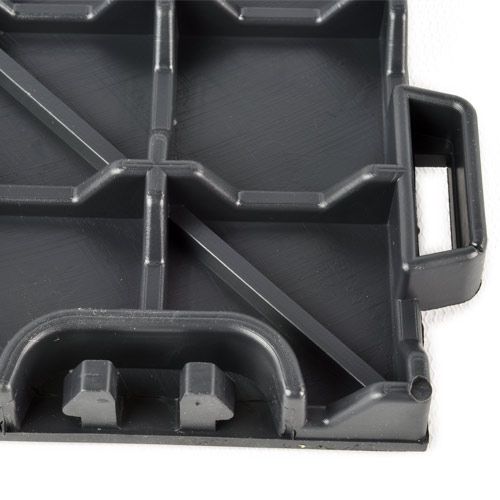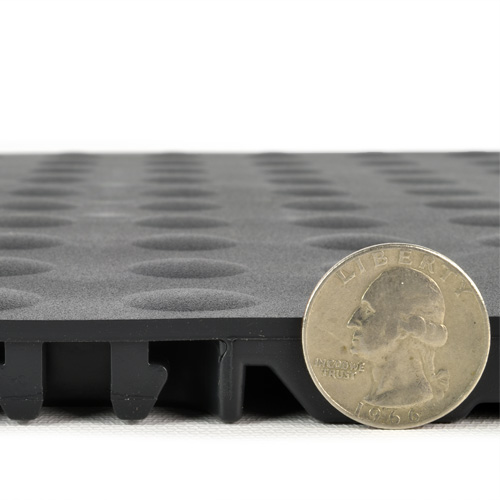 Greatmats offers some of the very best
interlocking comfort flooring.
It's easy to install, a breeze to keep clean and delivers outstanding comfort and support.
The following 5 products represent those interlocking comfort flooring products that are among the most popular:
These products are top-notch and suitable for many types of applications. They each deliver numerous features and benefits, as well.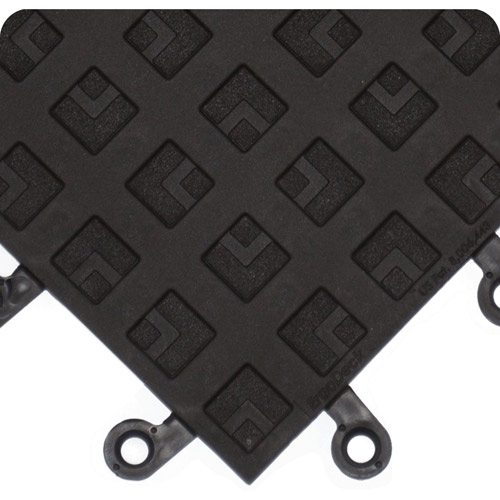 Wearwell ErgoDeck ESD Solid Tile is a product that offers superior standing relief in static sensitive environments like manufacturing settings, health labs and pharmacies, and transportation stations.
These mats are great, as they can be customized in 2-inch increments to fit any space or configuration. Their positive interlocking system prevents separation, and you can easily replace single pieces or sections as needed - rather than having to replace an entire flooring system.
These
Wearwell mats
are suitable for use in dry conditions. For maximum durability, they have been impregnated with carbon, are made of strong PVC, and have an overall thickness of ⅞ inch.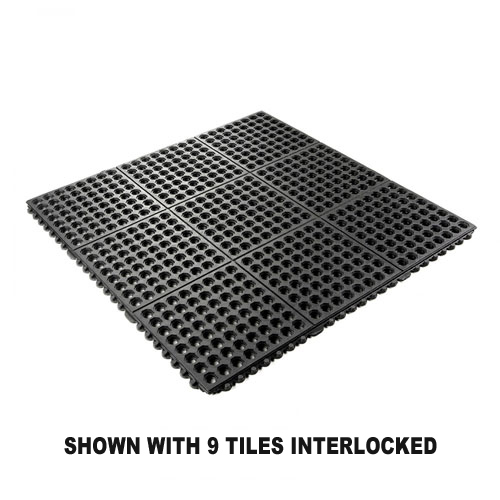 The Wearwell 24/Seven GR Perforated Mat is a perforated mat designed for areas with water or debris. They deliver grease resistance and fatigue relief as well as drainage by way of their holes that extend through the thickness of the mats.
These interlocking comfort flooring mats are durable and made of more than 50 percent recycled rubber material. They feature hidden interlocks and an overall thickness of ⅝ inch. The perforated comfort flooring is available in 3 different rubber compounds, based on environmental exposures.
These Wearwell safety mats are suitable for assembly lines, workstations, and any other areas where fatigue relief is a necessity.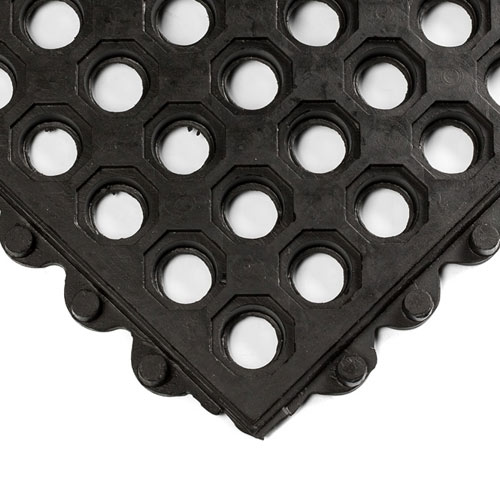 A Wearwell 24/Seven NBR Perforated Mat is grease resistant, but suitable for dry, wet or oily spaces. Like the GR version, this anti-fatigue Wearwell product is available in 3 rubber compounds based on environmental exposures.
The hidden interlocks in these grease-resistant interlocking comfort flooring mats allow them to be positioned to cover large flooring areas, single workstations, or assembly lines. The NBR version of the mat can handle all items that the GR and CFR mats can handle, while also providing resistance to petroleum-based fluids and oils, as well as other solutions. They are also thick and tough enough to endure 24/7 shift operations.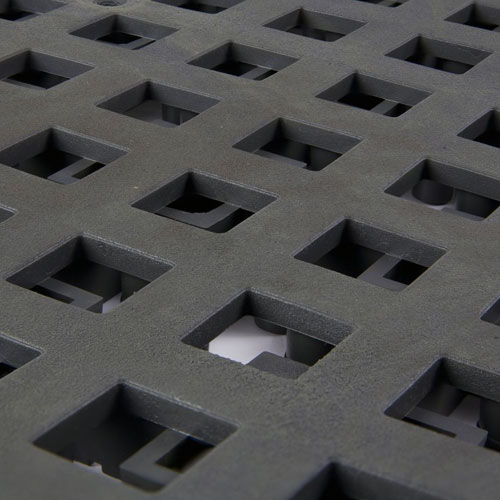 Wearwell ErgoDeck General Purpose Open Tile offers fatigue relief in manufacturing and automotive manufacturing settings. It's made of 100 percent silicone-free PVC for maximum durability.
This tile product features a positive interlocking system that helps to prevent separation when using multiple tiles. This option has an overall thickness of ⅞ inch and features open spaces inside the mat to allow for water to drain away. When these are installed wall-to-wall, ramps and corners aren't necessary, and for transition areas, use ErgoDeck's standard, universal ramps.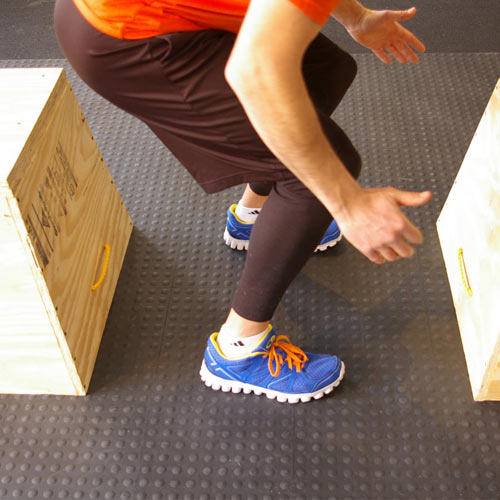 StayLock Tile Bump Top Black is flooring suitable for everything from step aerobics to standing workstations. This product offers a solution that is made of polyvinyl plastic while being durable like rubber with a cushioned, flexible feel similar to foam.
It features a design that will lock together tightly without separating over time, and it offers superior support while the bump top surface texture offers ergonomic benefits and anti-fatigue properties.
This interlocking comfort flooring is waterproof, and its lightweight design makes it a flooring option that you can easily pack up and take with you if you leave one facility to go to another. The flooring's lightweight design prevents water from getting trapped beneath it, making it a suitable option for damp spaces. Ramped borders are sold separately.
Greatmats - For The Best Comfort Flooring Options Available Anywhere!
The comfort flooring options featured truly are among the best flooring solutions available anywhere. They all offer interlocking designs, anti-fatigue properties, versatility, and durability. They are also aesthetically pleasing, lightweight, and suitable for multiple applications.
After you review the information provided, feel free to reach out to the team at Greatmats. They are available to answer questions, offer advice, assist with ordering, provide pros and cons of different products, and so much more.
Regardless of the specific product you select, you can be confident in the fact that you are getting one of the best on the market. Greatmats products are made using the best materials and quality craftsmanship, so you can be sure that your flooring will look great and perform well.