What's the Best Flooring for a Lake House?
By Kyle Schurman Created: November, 2022 - Modified: November, 2022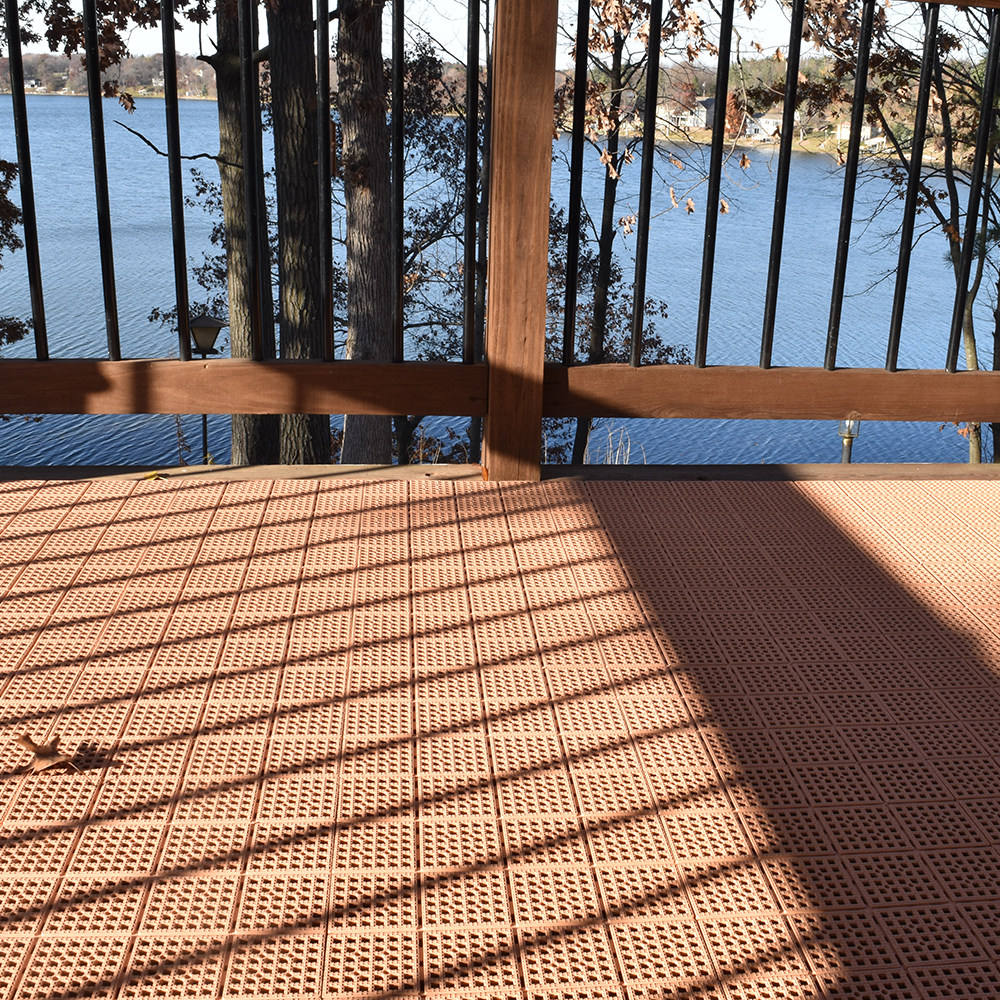 When you are traveling to your home or cabin at the lake, you want to be able to relax and enjoy your time. You don't want to have to deal with floors that cause significant cleaning hassles. Choosing the best flooring for a lake house leaves you more time to enjoy your time at the lake.
How to Choose the Right Lake House Flooring
The best flooring for the lake house will be able to stand up to difficult environmental conditions, including constant moisture, without showing significant wear. Those staying at the lake home may also track sand into the space, so this type of flooring should be easy to clean and maintain.
Flooring consisting of vinyl or PVC plastic works especially well in harsh environments. These materials do not absorb moisture, so if people track in water after an afternoon of swimming, they will have plenty of time to wipe up the mess.
We put together a list of the five best flooring for a lake house options that we offer at Greatmats. These floors are stylish, durable, easy to install, and reasonably priced.
Patio Outdoor Tile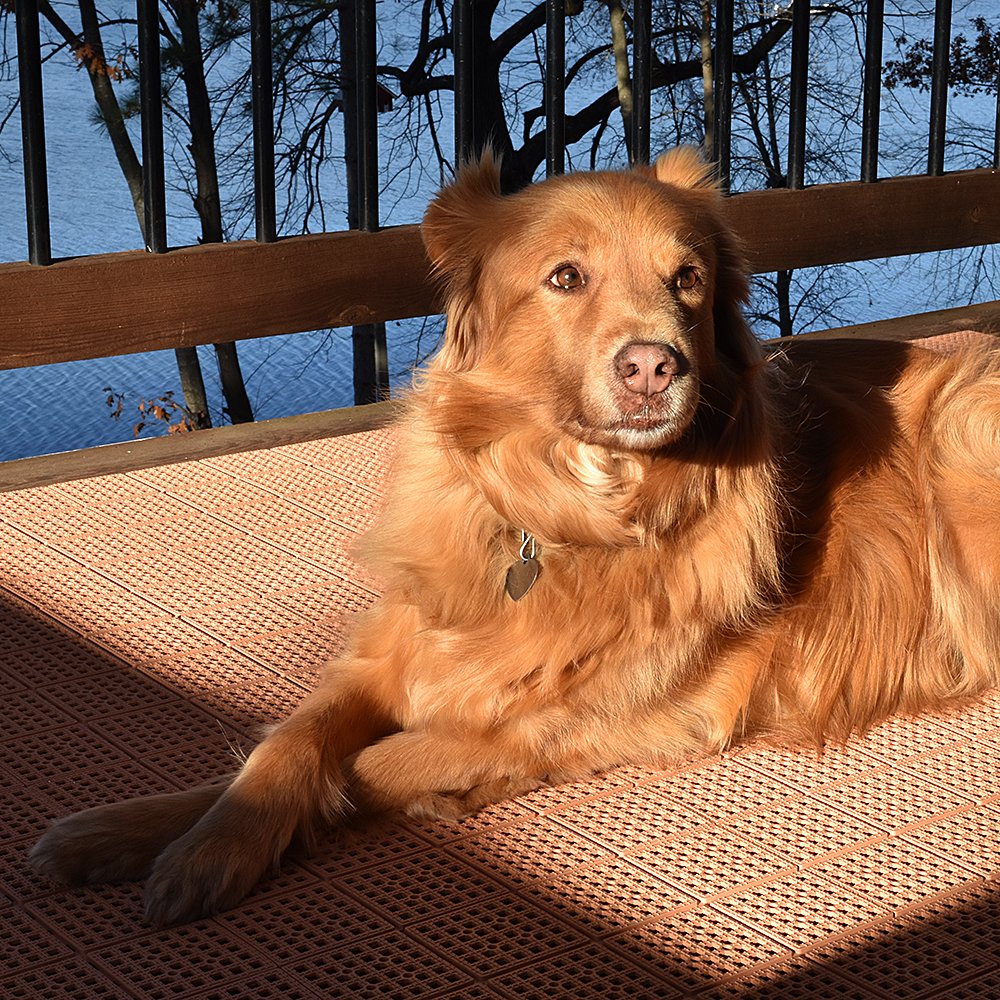 When you need the best flooring for a lake house deck or patio, our
Patio Outdoor Tile
has perforations that extend through the entire 1/2 inch thickness of the material. Should heavy rains appear in the area, it will drain through to the subfloor or ground. The same goes for wet kids and pets!
Some customers choose to install these PVC plastic tiles on a worn deck or porch outside the lakefront house, giving it a fresh look. They will stand up to constant sun and other harsh weather without showing damage or wear. Use these tiles indoors or outdoors.
If you make use of an outdoor shower area to rinse off after swimming, place these tiles in the base of the shower to create slip resistance while allowing the water to drain away to the ground underneath the tiles.
StayLock Perforated Tile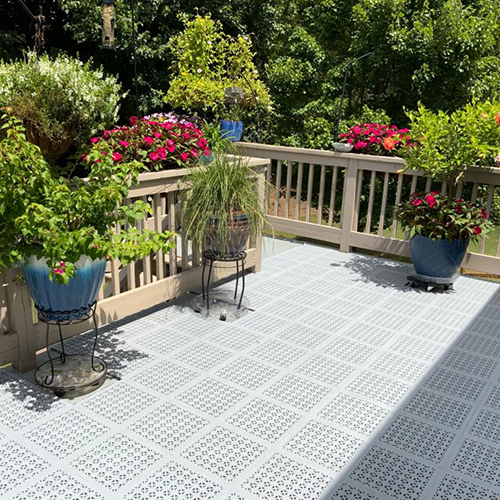 Drainage is also a key feature of the
StayLock Perforated Tile
PVC plastic product. These soft and flexible tiles contain perforations that go through the entire 9/16 inches of thickness in the tile, so water can reach the ground, rather than pooling on top.
You can even place these tiles over the top of an old dock, making it safer for people to walk to the boat. Texture PVC plastic can help prevent slips for people walking on it, even when the material is damp or wet.
Some people choose to install these tiles near a hot tub or in a swimming changing room along the waterfront property. It even has a bit of cushioning, protecting children who may slip and fall while running in the area.
HomeStyle Stone Series Floor Tile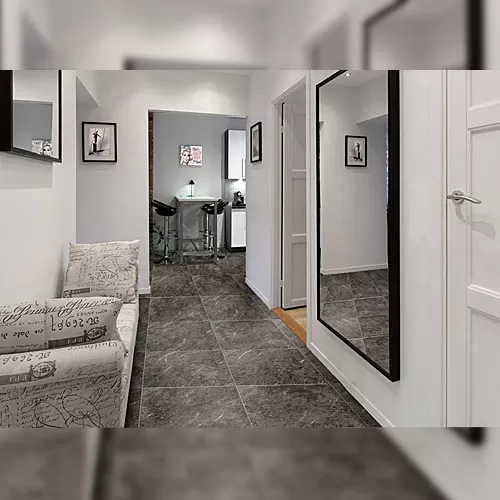 Should you want a type of vinyl tile that resembles a luxury stone floor, our
HomeStyle Stone Series Floor Tile
has an impressive printed layer with colors and swirls that look like stone.
The top layer consists of waterproof vinyl, which makes it one of the best flooring for lake house models for use indoors. Even when the kids track water and damp sand into the house, these vinyl floors can handle it.
The vinyl layer sits on a plastic base that provides sturdiness. The plastic layer contains an interlocking edge, which greatly simplifies the installation process. Upon the final layout, the interlocking edge is not visible, making these tiles look like actual stone tiles with clean, square edges.
Max Tile Raised Floor Tile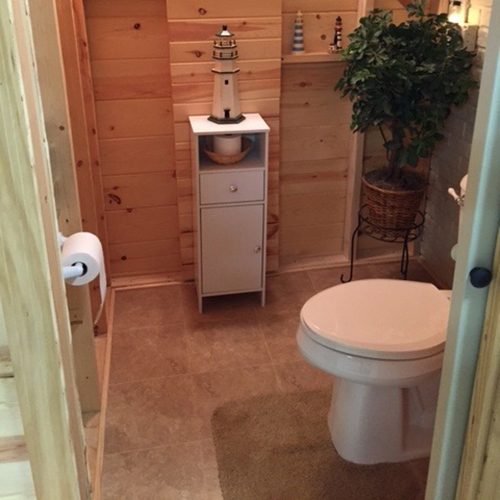 If you prefer installing tiles that look more like hardwood inside your cottage or cabin at the lake, our
Max Tile Raised Floor Tile
is one of the best flooring for a lake house options.
These tiles use an interlocking design that's hidden underneath the tile, so it won't be visible in the final layout of the flooring. They include a vinyl material attached to the top of a firm plastic base. The hooks and tabs on the plastic base pop together to install the floor.
The vinyl has a faux wood grain pattern printed on it that resembles the real thing. The vinyl is waterproof, making it a good material to use near the lake.
Luxury Vinyl Plank Flooring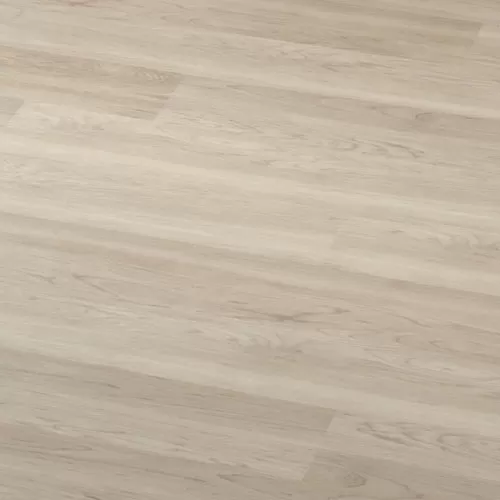 Other options for vinyl flooring that resembles actual hardwood flooring are the multiple
Luxury Vinyl Plank Flooring
products from Greatmats. We have several different options that consist of vinyl planks.
The vinyl material is easy to clean and maintain, making it a great option for installing inside a cabin near the lake. Even when exposed to tracked-in moisture, these floors will not warp or show damage like an actual hardwood floor might. Many of these planks are even pet-proof, including resisting scratches from nails.
Multiple different stain colors are available, ranging from deep browns to light grays. The printed layer in the vinyl contains faux knots and wood grain patterns that enhance the realistic look and feel.
These planks use a tongue and groove installation system that simplifies connecting them for the final layout.