What Types Of Flooring Can Be Installed Over Gravel?
By Lisa Hobbie Created: June, 2021 - Modified: December, 2022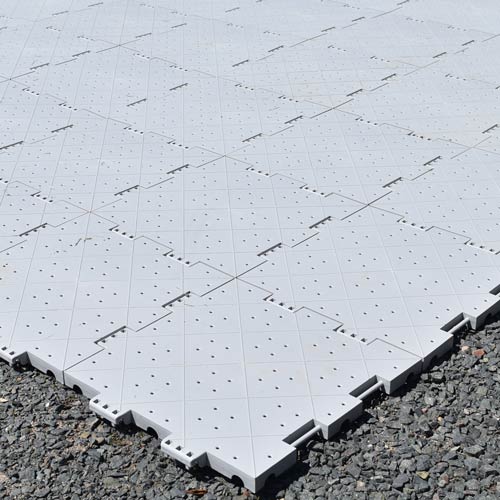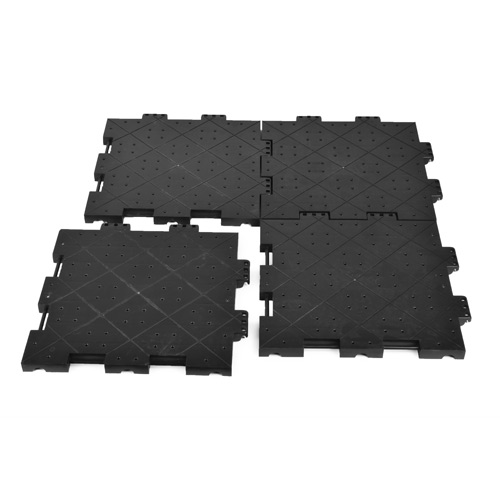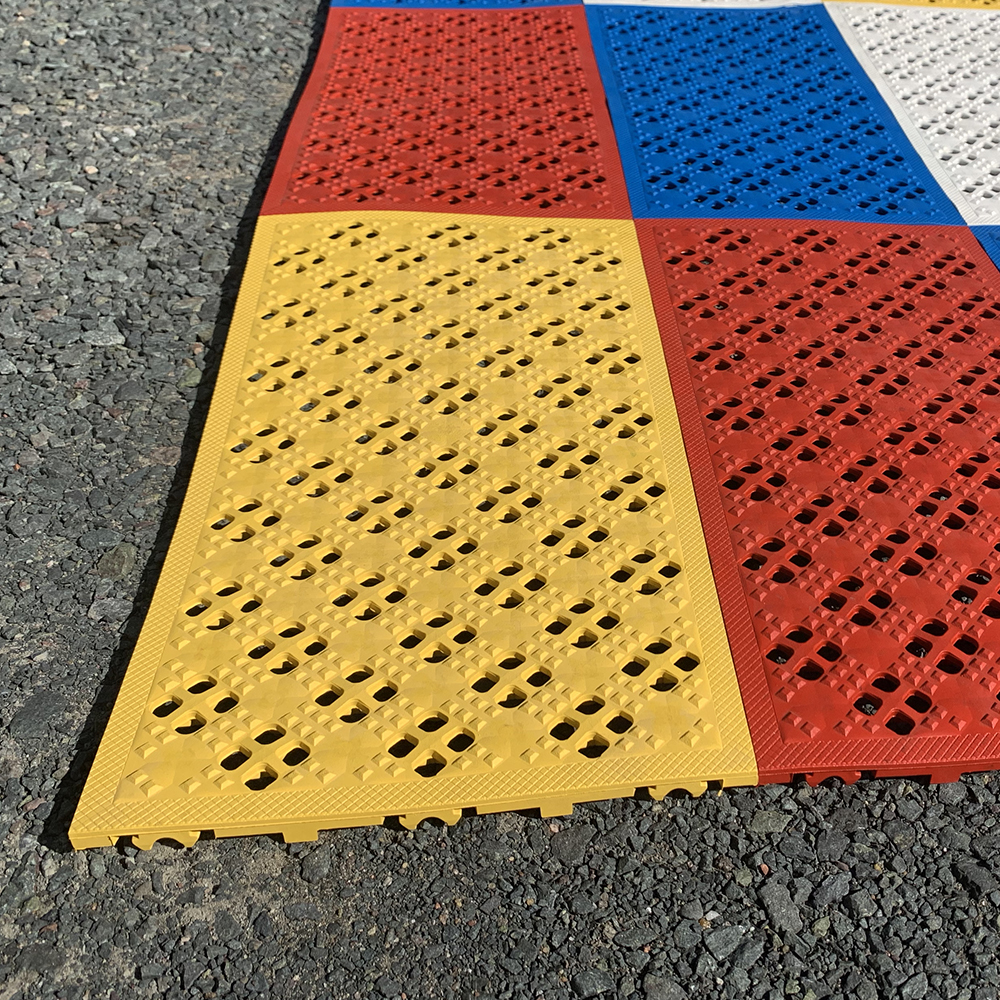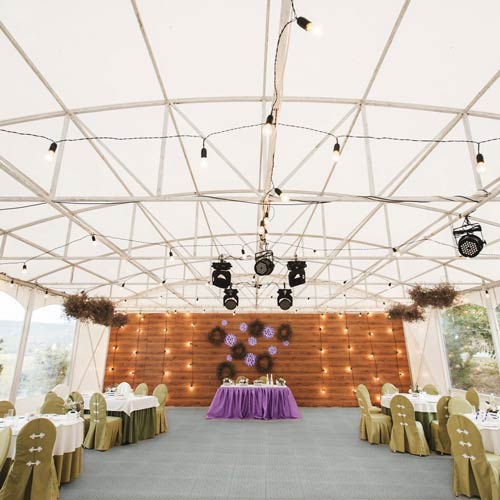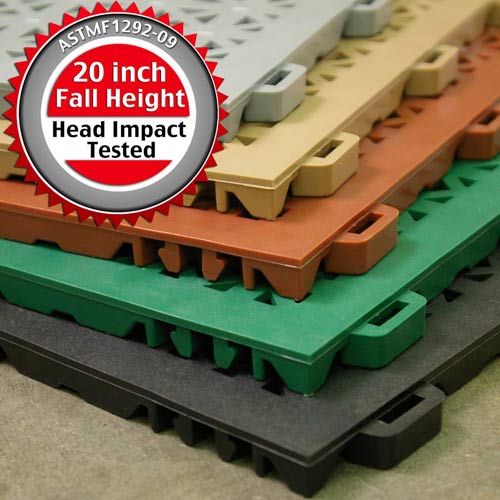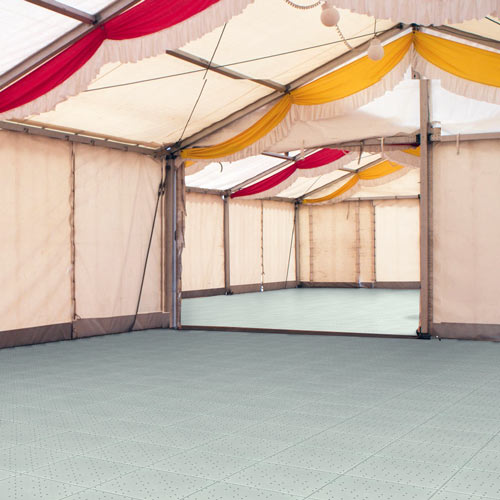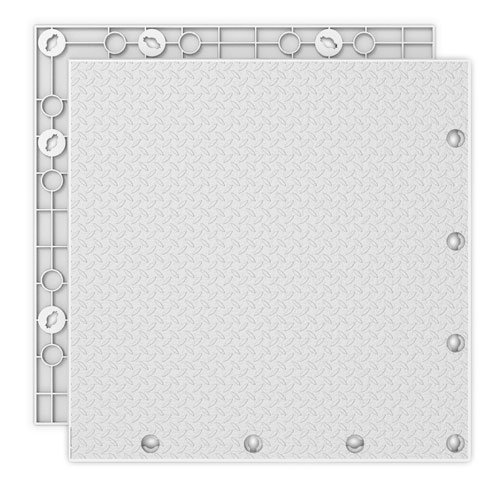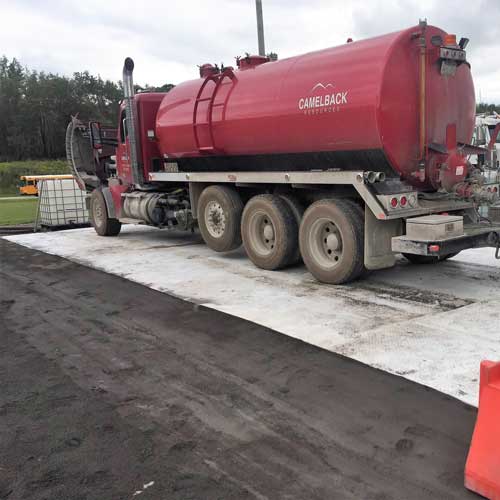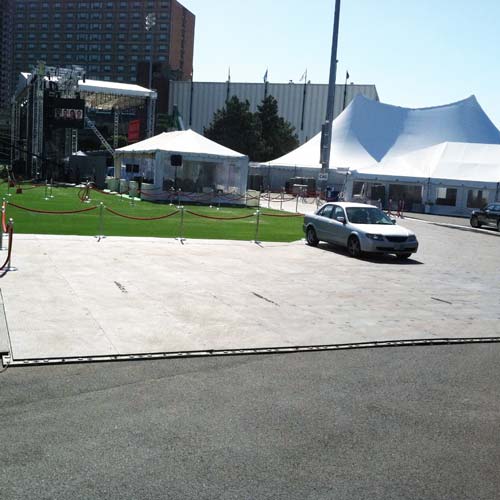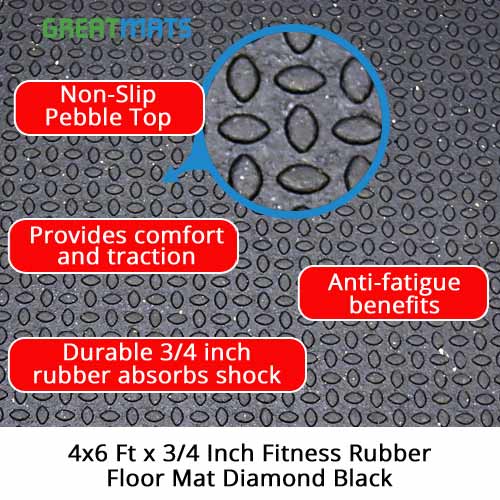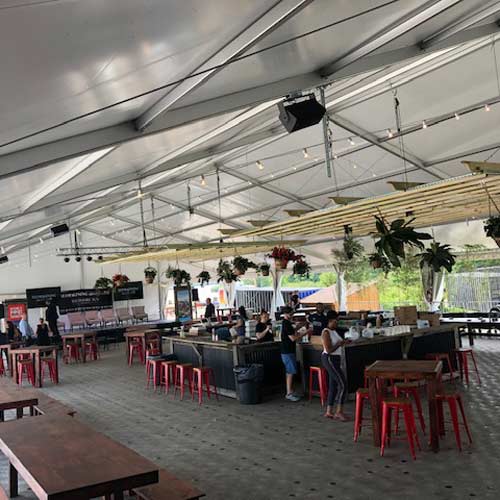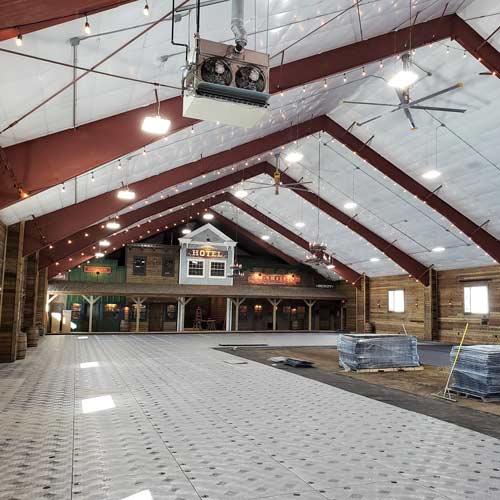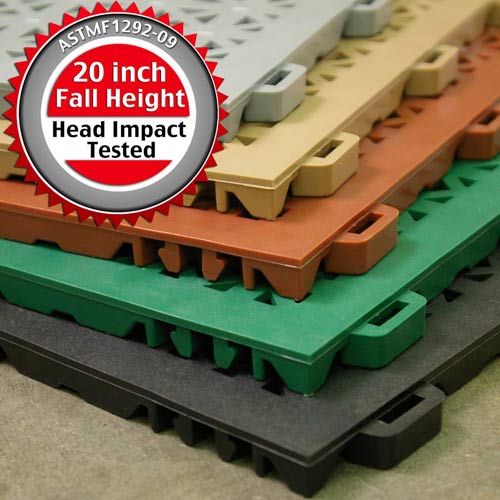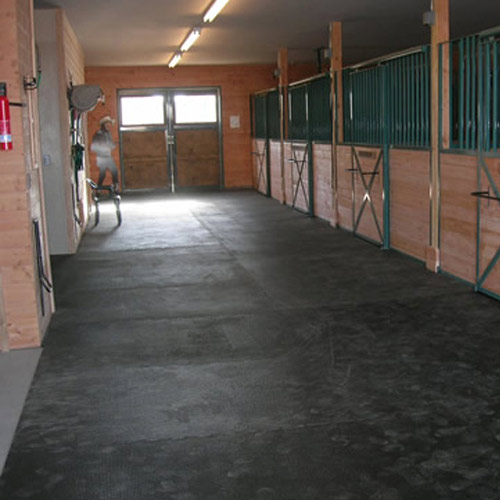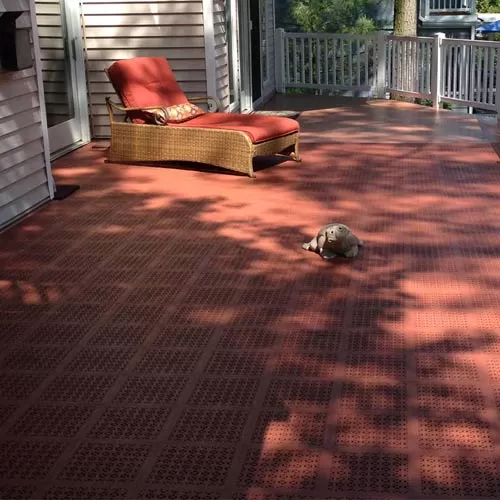 Installing
flooring over gravel
is often done in a garage, shed, greenhouse, crawl space, chicken coop, porch, shower space, and other outbuildings and outdoor areas.
Although some products require a lot of prep work and underlayment, there are also many that do not. Instead, they can be placed right over gravel.
Greatmats actually offers a number of products to consider if you're shopping for flooring over gravel options, with the following 6 being among the best:
Any of these products are easy to install as flooring over gravel. Knowing which of these products would be the best for your project depends on the type of application you are wanting the flooring for and the benefits and features you want your floor to provide.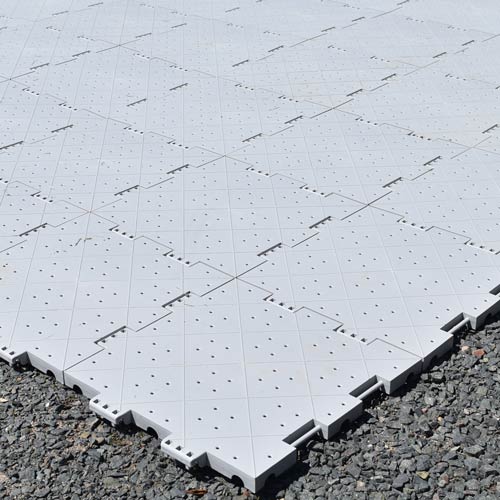 Portable Outdoor Tile is easy to install over gravel with its simple clip together design. Made of durable and rigid plastic, it offers a non absorbent, anti-slip surface texture that can be used for many reasons and purposes.
This product has drain holes for wet areas, and it is designed to hold its shape while conforming slightly to gravel or uneven ground below - even when placed under pressure or extreme weight. Each tile costs about $3.80, which offers one square foot of coverage.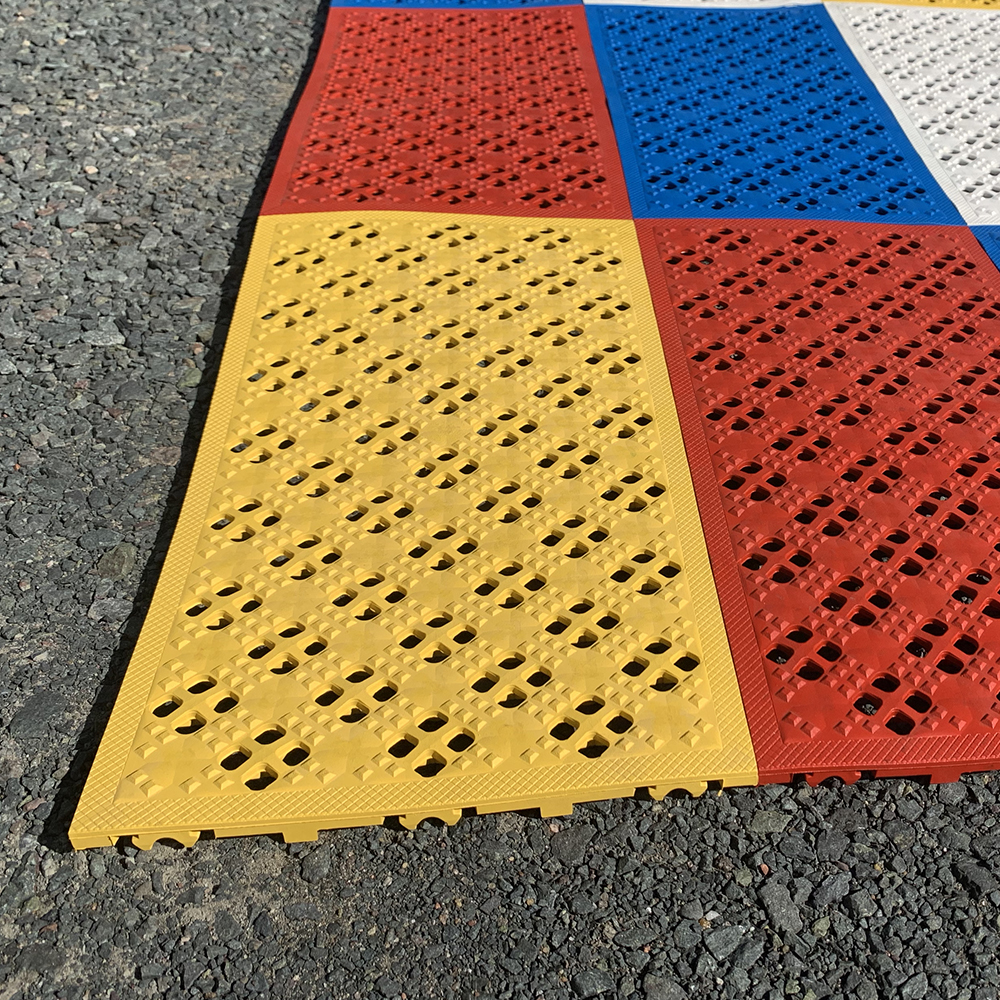 Ergo Matta Perforated Outdoor Tile can be installed over any natural subsurface, including gravel. It is made from recycled materials, and it comes in many bright and vibrant colors.
This tile is designed to allow for water to quickly drain, while remaining safe to walk on - even when wet. It is ASTM fall height rated, and it is super comfortable to walk, stand, work, or play on. The tiles have an interlocking design for fast and easy installation, so this is a great option for a DIY patio or other project.
These outdoor tiles will cost about $9 each and deliver just under 1.5 square feet of coverage. Installing a landscaping cloth between the tiles and the gravel is recommended but not required.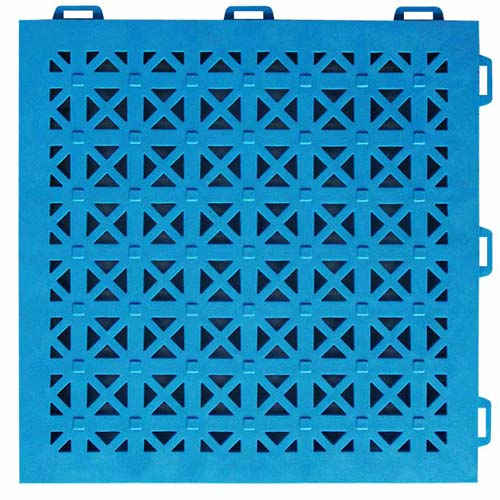 StayLock Tile Perforated Colors serves as a flooring solution that can be put right over gravel for outdoor living and play areas. Using these colorful tiles provides a fun and high performing flooring option suitable for outdoor or indoor use. It is a non-slip tile that delivers excellent drainage.
This product has an active interlocking connector design that allows it to float over a gravel subsurface. The tiles are waterproof, oil resistant, UV resistant, and easy to clean and maintain.
This product will cost about $5.90 per tile for a square foot of coverage. This, too, works best with a landscaping fabric laid between the gravel and tiles to help prevent weeds from growing up through the flooring.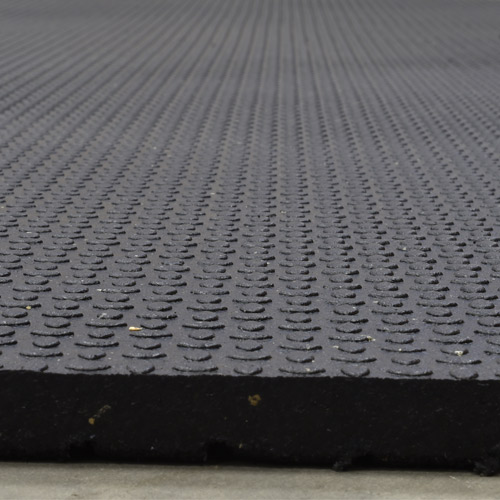 Sundance Mat 4x6 Ft x 3/4 Inch Straight Edge Standard are a great equine product to lay right on top of gravel. They are ¾ inch thick and offer traction, comfort, insulation, and anti-fatigue benefits with a non-slip pebble top. They also reduce bedding costs in horse stalls and barns.
These mats cost about $57 each and offer 24 square feet of coverage.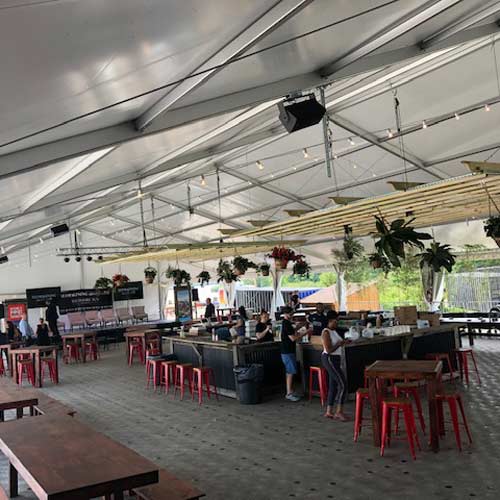 The Matrax Light Duty Pedestrian Composite Mat is a 4x4 gray product that is a suitable solution for short or long term flooring over gravel to make temporary walkways, flooring for events, disaster relief shelter flooring, stadium flooring, and ADA compliant beach access walkways.
This is a made in the USA product that offers a slip resistant diamond top texture with a cam lock system which delivers a sturdy, solid flooring system that is easy to install and disassemble.
Each mat will cost about $105 and provide 16 square feet of coverage.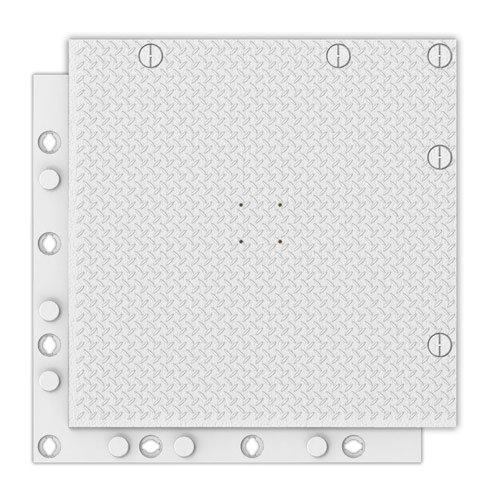 Matrax Heavy Duty Drivable Composite Mats are 4x4 grey mats that can be installed directly over gravel. They will protect the gravel subsurface from damage caused by heavy vehicles, construction equipment, event equipment, and more.
They are easy to install and disassemble, and their diamond top texture offers a safe and sturdy, resilient flooring surface to drive or walk on.
The mats each cost about $200 and provide 16 square feet of coverage.
Greatmats - For The Best Flooring Over Gravel Products
The outstanding products featured can all be installed right over gravel - without a lot of painstaking prep work, special tools, or extra costs. There are products that work well for barn and equine use, pedestrian use, equipment use, and recreational.
If you have questions about any of the featured products or other solutions that can be installed over gravel, just reach out to the Greatmats' team. Together, you can decide which product is the perfect one for your space or project. Regardless of which one you pick, you can't go wrong when it comes from Greatmats.