What To Look For In Mats For Sambo Martial Arts?
By Paige Cerulli Created: November, 2021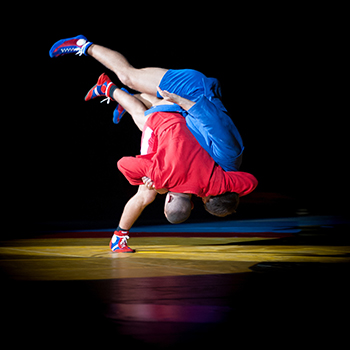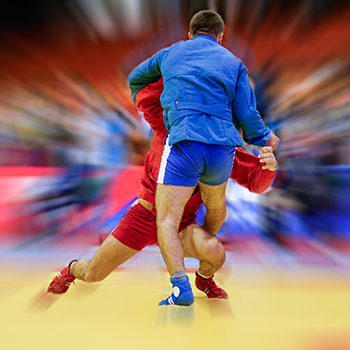 If you enjoy or are thinking of getting started in Sambo martial arts, you'll be participating in a unique, exciting, and athletic sport. To keep yourself and other athletes safe, you'll need to choose the right flooring.
History of Sambo
Sambo is a type of Soviet combat sport that began in the Russian SFSR. Sambo translates to "self-defense without weapons," and the sport is recognized by the World Wrestling Championships.
There are multiple variations and systems of Sambo, including sport sambo and combat sambo. The sport focuses on a mix of groundwork, throwing, punching, and more. Because throws, falls, and takedowns are common, it's important to invest in quality flooring for your school or training program.
What to Look for in Sambo Martial Art Flooring
When choosing the flooring that you'll use while learning and practicing sambo, look for products with the following qualities.
Traction
Sambo martial art flooring needs to have a combination of a surface that provides traction, but also a surface that won't burn skin during falls or takedowns.
When athletes train and compete on their feet, they need traction to keep them from falling. They also need to be able to spin easily without being restricted.
During takedowns, too much traction can make for painful slides and falls onto the flooring. The flooring you choose needs to offer traction, but not too much.
Shock Absorption
Shock absorption is also essential, especially during takedowns. Flooring needs to be able to absorb impact to help reduce the risks of injuries.
It's also important not to choose flooring that's too soft. While the flooring needs to be forgiving, if it's too soft then athletes will have trouble standing and balancing. They could also sink into the mats too far, which can lead to joint injuries.
Durability
Durability is particularly important in flooring that will be used in your professional studio, since it could be used for multiple hours each day. Look for a product with a long lifespan, and consider buying products with warranties for additional peace of mind that your investment will last.
Ease of Installation
It's also essential to think about how and where you'll be installing the flooring. Many martial arts products are designed to allow for temporary installations, which can be helpful in both homes and commercial operations.
Look into the site preparation that the flooring requires. A product that can be dry laid over a hard, flat subfloor is often ideal.
You'll also want to consider how large the flooring is and how easily you'll be able to get it to the space. Large tiles cover larger surface areas, but they're still easy to manage.
Ease of Cleaning
Finally, choose a flooring product that you can easily clean as needed, too. Many of our mats and interlocking tiles can be swept, mopped, and vacuumed to keep them looking like new.
4 Popular Sambo Martial Art Flooring Products
If you're looking for flooring for your studio or your home training area, consider the following four products.
1. Roll Out Mats 2 Inch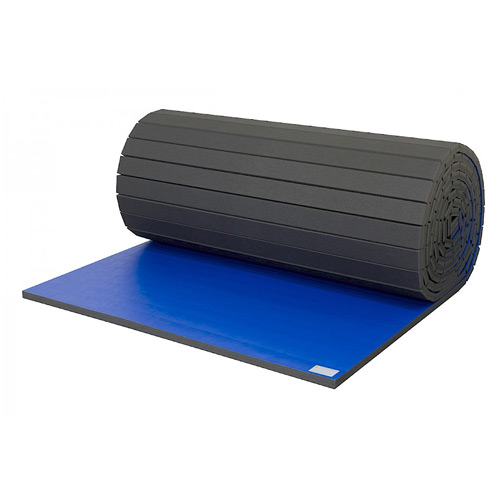 Our Roll Out Mats 2 Inch are highly versatile flooring solutions. You can lay them on top of your existing flooring, then roll them up again when you're done, so you get maximum use out of a single area.
These rolls are available with a tatami surface texture, which gives athletes the traction they need to stand, anchor themselves and pushup.
These mats feature two inches of foam for maximum shock absorption and safety, and they're ASTM impact rated. Custom graphics are even available if you're looking for a unique look.
These mats are highly durable, and they're backed by a five-year warranty.
2. Grappling MMA Mats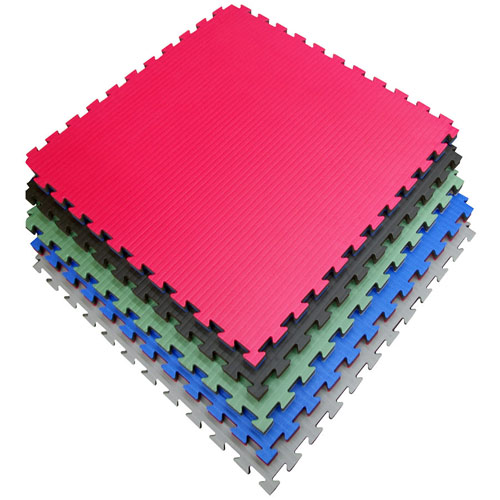 The Grappling MMA Mats are designed to support the unique needs of athletes during martial arts training and competitions. They feature a specialized tatami texture that won't burn skin.
These tiles also feature a four-foot ASTM fall height rating, meaning they absorb shock and can help to reduce or prevent injuries for athletes. At the same time, they're firm enough to support athletes when standing.
These tiles are reversible for maximum use, and they feature different colors on each side. They're easy to install, thanks to their tight-fitting interlock edges.
The 1x1 meter interlocking mats are waterproof, so they're easy to clean and disinfect. The come with 4 border strips per tile and ramped border strips are an option that is sold separately.
3. Home BJJ Mats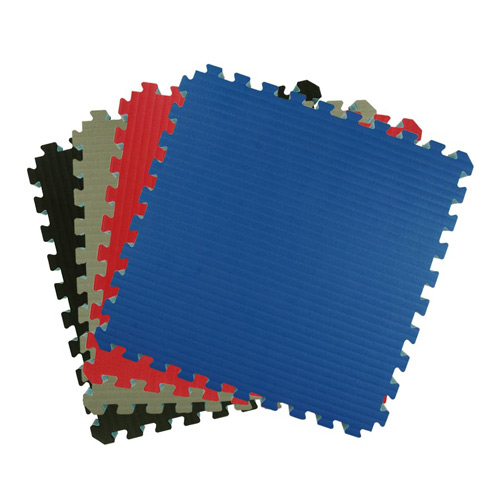 The Home BJJ Mats feature a 1.5-inch thickness, so they offer enough cushion for grappling while still being firm enough to support stand up arts. The 2x2 foot tiles feature a double-sided and double color design, letting you reverse them for maximum use and lifespan.
The no skin burn tatami texture means the tiles are suitable for both standing up and grappling, and the tiles are also waterproof and easy to clean.
They also fit together easily, thanks to their puzzle style edges. Each mat includes two border strips, so you can install them with clean, finished edges.
4. Gym Mats 5x10 Ft x 2 Inch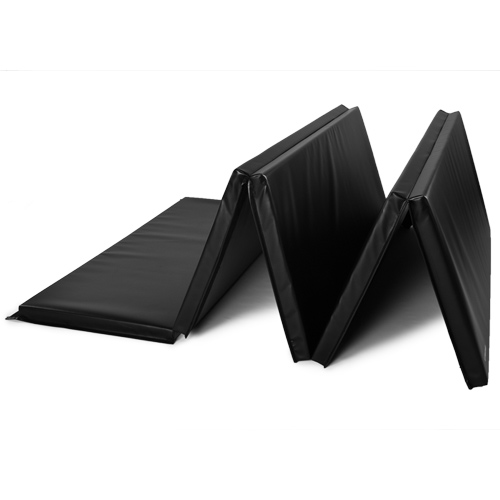 The Gym Mats 5x10 Ft x 2 Inch offer a versatile and easy way to increase the cushion of your existing flooring. These two-inch-thick mats can be laid directly on top of your existing flooring to make it into a more forgiving surface. Connect as many of these mats together as you need to cover your training space.
The mats feature a durable 18-ounce vinyl cover and durable stitched seams. The high rebond foam core maximizes shock absorption and cushion to keep athletes comfortable and safe.
When you're done, the mats fold up for easy transport and space-saving storage. They weigh just 36 pounds each, so they're easy to move and transport.