What Surfaces Can You Install Interlocking Deck Tiles Over?
By Lisa Hobbie Created: September, 2021 - Modified: December, 2022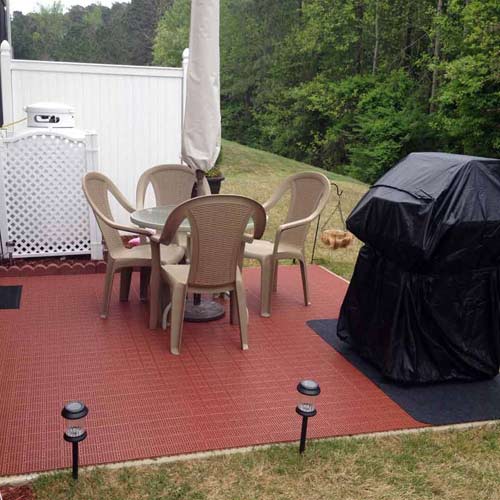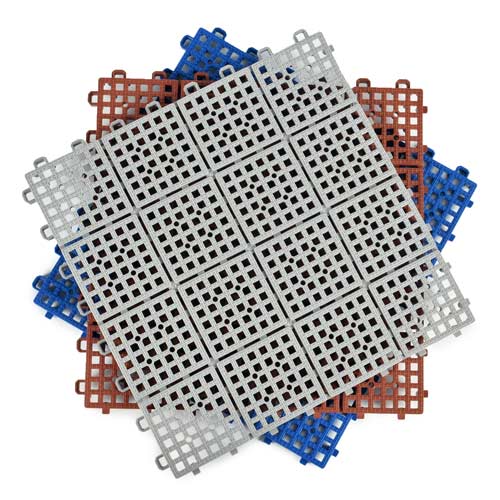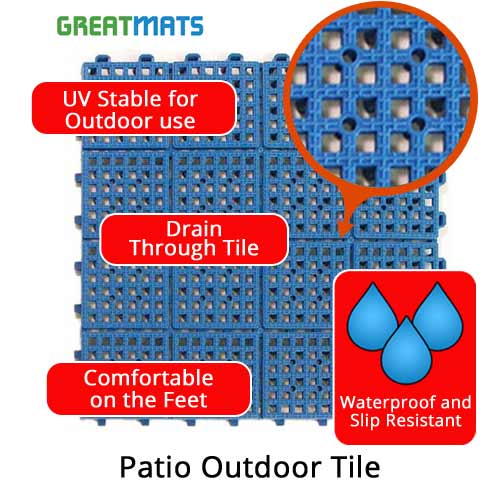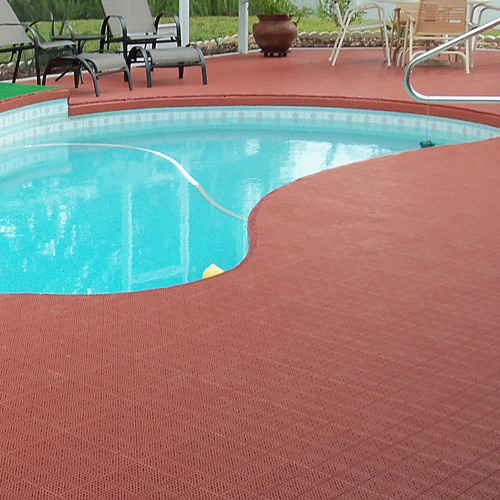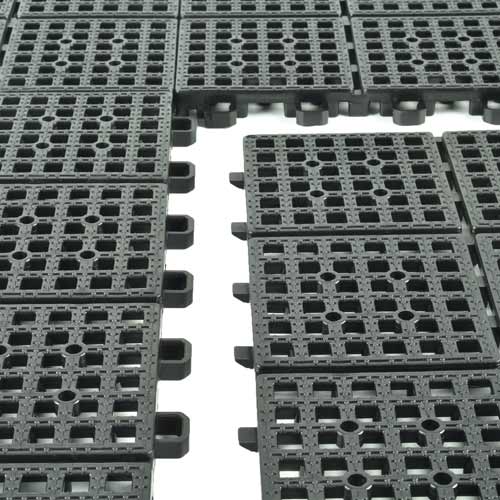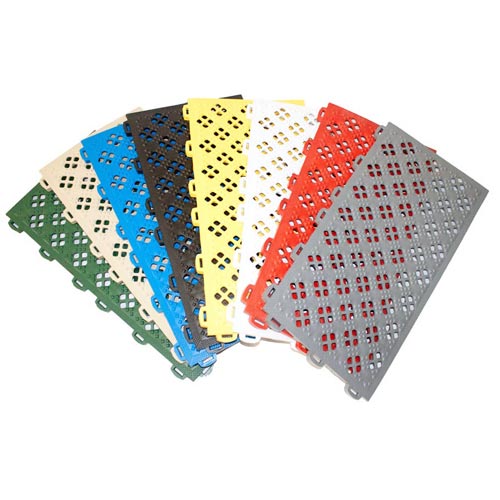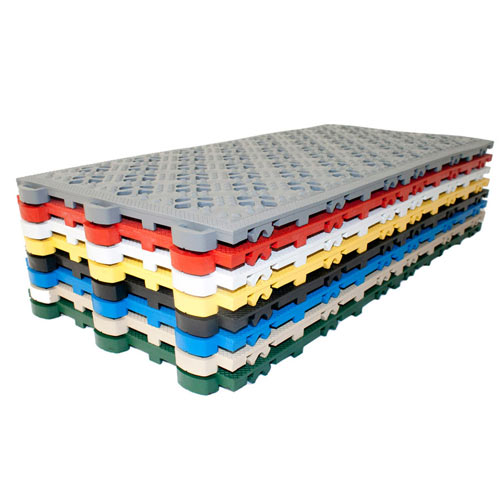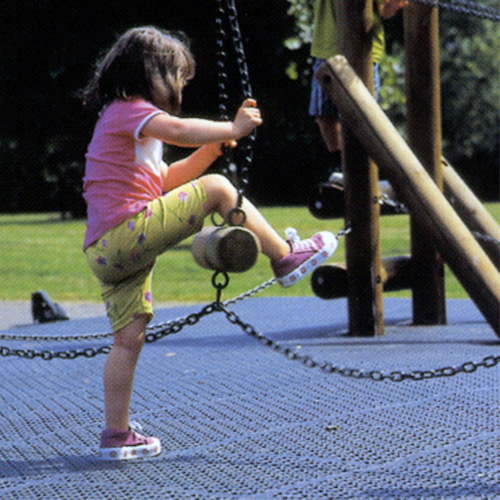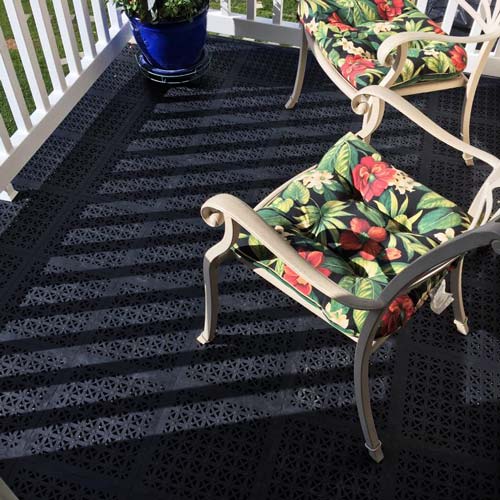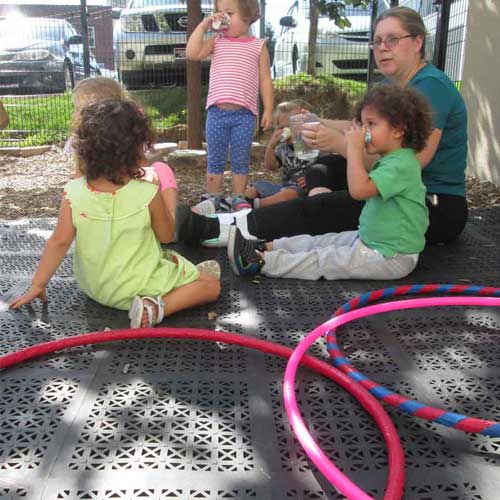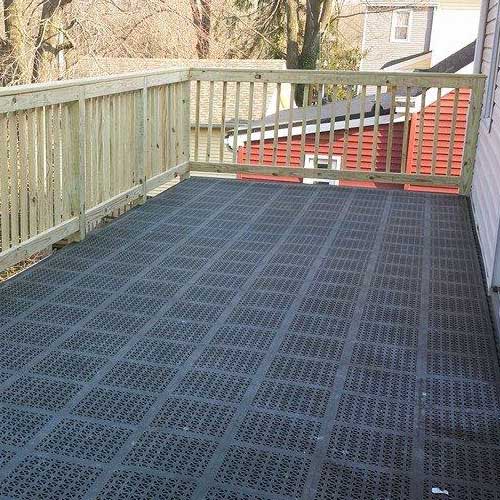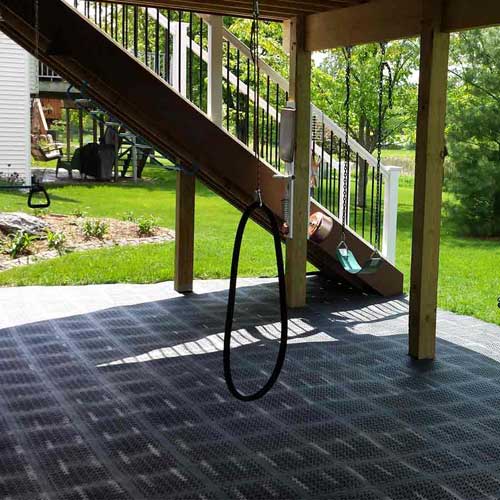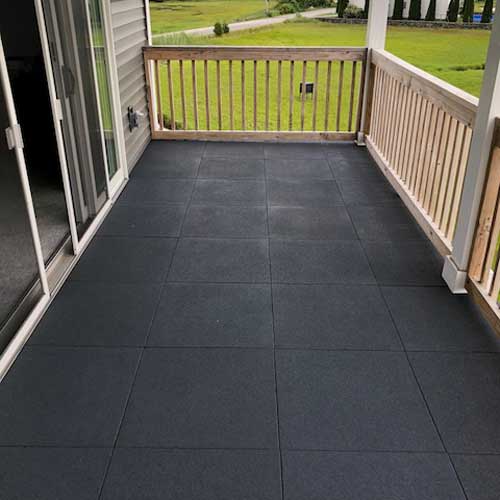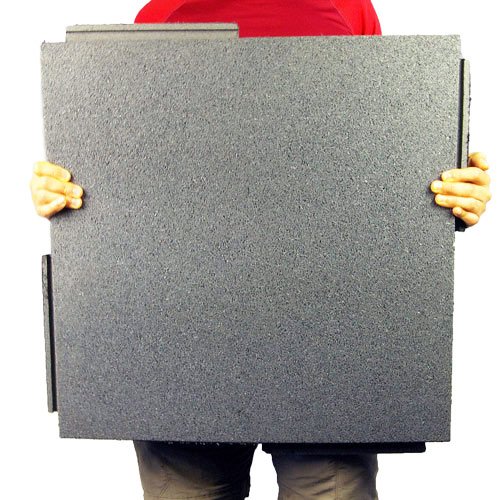 Most interlocking deck tiles can be installed over any flat, hard surface. Some may even be installed over dirt or grass - depending on the tile - in which case a landscaping cloth between the tiles and ground surface is highly recommended.
Interlocking deck tiles
are great for a lot of outdoor surfaces. They are durable, versatile, and oftentimes promote excellent drainage. Greatmats has some top notch interlocking deck tiles from which to choose, with the following 5 being among some of the best options:
These 5 products are made using the best materials and craftsmanship. They offer many different features and benefits, and they are among some of the highest performing and best looking interlocking deck tiles available anywhere and can transform the look and feel of any outdoor space - big or small.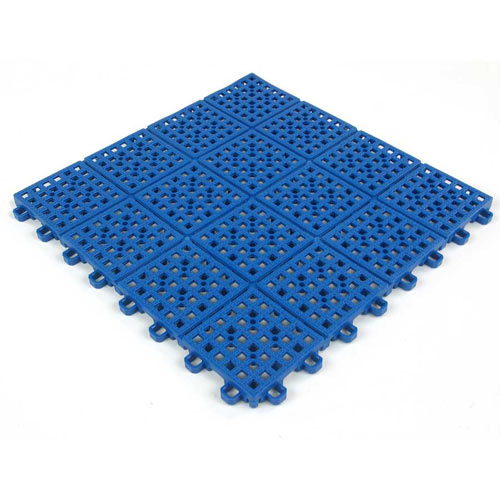 Outdoor Patio Tile is a lightweight PVC product that offers a fast-drying, non-slip surface texture. The tiles can be installed over wood, faux wood composite, slate, concrete, brick, and compacted surfaces using a quick, snap together process. Once installed, the floor is one that delivers a safe wet area that drains quickly and easily, which helps to prevent the growth of mold and mildew.
This tile is UV treated and great for pool surrounds, deck top floors, basketball courts and any other outdoor space.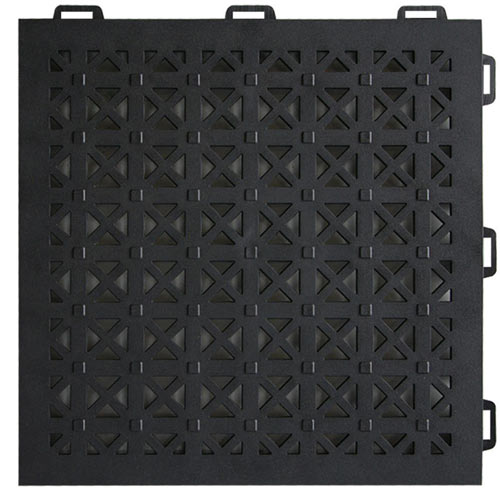 Black Perforated StayLock Tile is an option to install over a solid surface, or, over dirt or grass. Simply apply a landscaping cloth over level, compacted ground, and install the tiles over it using the active locking connector design that enables the tile to float over your outdoor surface.
The tiles have a cushioned pedestal base and offer a non-slip surface texture. They also have a 20 inch fall height rating, offering protection from fall-related injuries. Once installed, these tiles will not separate unintentionally, even when placed under heavy furniture like acacia patio chairs, or constant use and foot traffic.
This is a common product for outdoor kids play areas, over wooden decks, over concrete patios and more.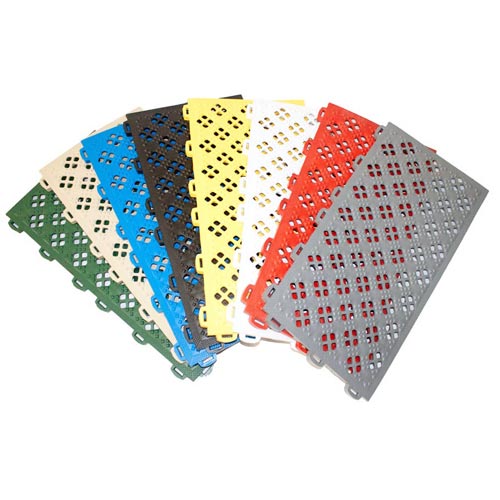 Ergo Matta Perforated Outdoor Tile is another interlocking deck tile that can be installed over most surfaces, including dirt. They are attractive in color and provide a non absorbent surface that is comfortable to walk or stand on.
These patio tiles have a 20-inch ASTM fall height rating, offering a safe surface for kids, elderly, and those at risk of falling. They also deliver superior drainage ability, aesthetic appeal, and attractive design. They are super easy to install, and they are a suitable choice for both cold and hot climates.
These tiles are used for pretty much all the same spaces as the perforated staylock tiles would be good for. The main difference is that they are rectangular shaped tiles instead of square.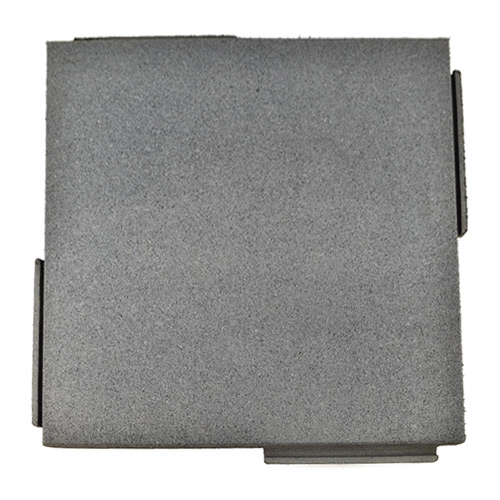 2 Inch Gray Sterling Rooftop Tile is a high performing, commercial grade product that is extremely attractive. It has border edging, and it is suitable to be used as roofing tile, rooftop decking, or decking for virtually any outdoor surface. It has a smooth, flat finish and a Shore A 60 hardness rating.
These tiles allow for excellent water drainage under them, making this product one of the best available anywhere. It's an eco-friendly solution that contributes to LEED points, and it is manufactured using recycled rubber buffings or crumb rubber from automotive tires.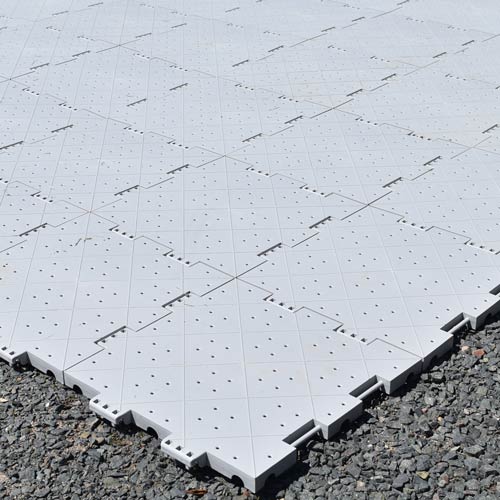 Portable Outdoor & Tent Tile is a fantastic decking solution that can be installed directly over a solid surface, grass, or dirt - resulting in a temporary or permanent floating patio surface.
This tile has a perforated, non-slip surface that dries quickly, offering another safe option for outdoor flooring, even around a pool or area prone to constant moisture.
This product is made from a tough polypropylene material and is a breeze to install with a DIY snap together design.
Greatmats - For The Best Interlocking Deck Tiles That Can Be Installed Over Many Surfaces
The decking tiles featured are among the best outdoor products that are available, anywhere. They are designed to be installed over smooth, flat surfaces, and some of them can also be installed over natural subsurfaces, like dirt and grass. They offer a solution that is then low maintenance, safe, comfortable, and attractive that will last much longer than traditional wood decking or cheaper plastic tiles.
If you have questions about these products, or, you want to learn more about other decking products available, just reach out to the staff at Greatmats. They can answer questions and provide you with information, send you product samples, and help you decide which product is the right one for your space. They can even help you understand the types of surfaces you can install products on, any prep work required, and finally help you place your order - making the process a seamless and easy one.